Order Ectocarpales
Family Chordariaceae
Asperococcus bullosus J.V.Lamouroux 1813: 277, pl. 12: fig. 5
Plants brown to yellow-brown, membranous, hollow, resembling empty sausage skins, up to 30 cm long and 2-3 (-5) cm in diameter, with very short stipe and small holdfast. Membranous "skin" comprising 3-5 cell layers; a cortex of 1-2 layers of small pigmented cells overlying a medulla of larger cells that increase in size towards the inside; phaeophycean hairs present. Cortical cells isodiametric in XS, 20-30 µm in size, each containing several discoid plastids with 1-2 pyrenoids.
Reproductive structures not seen in our material. Unilocular sporangia reported as scattered in sori, rounded to clavate, 30-40 µm long; plurilocular sporangia 40-60 µm long.
Collections, Ecology and regional distribution
Estuarine on our coast, usually attached to sand grains and pieces of shell, but also loose. Recorded from Nature's Valley Estuary to Double Mouth, near Morgan Bay (31-43).
World distribution
Widespread in sheltered tropical and warm temperate localities (Guiry & Guiry 2011).
Type locality: Mediterranean coast of France (Silva et al. 1996).
Note: See Womersley (1987) for a detailed description and illustrations of this species.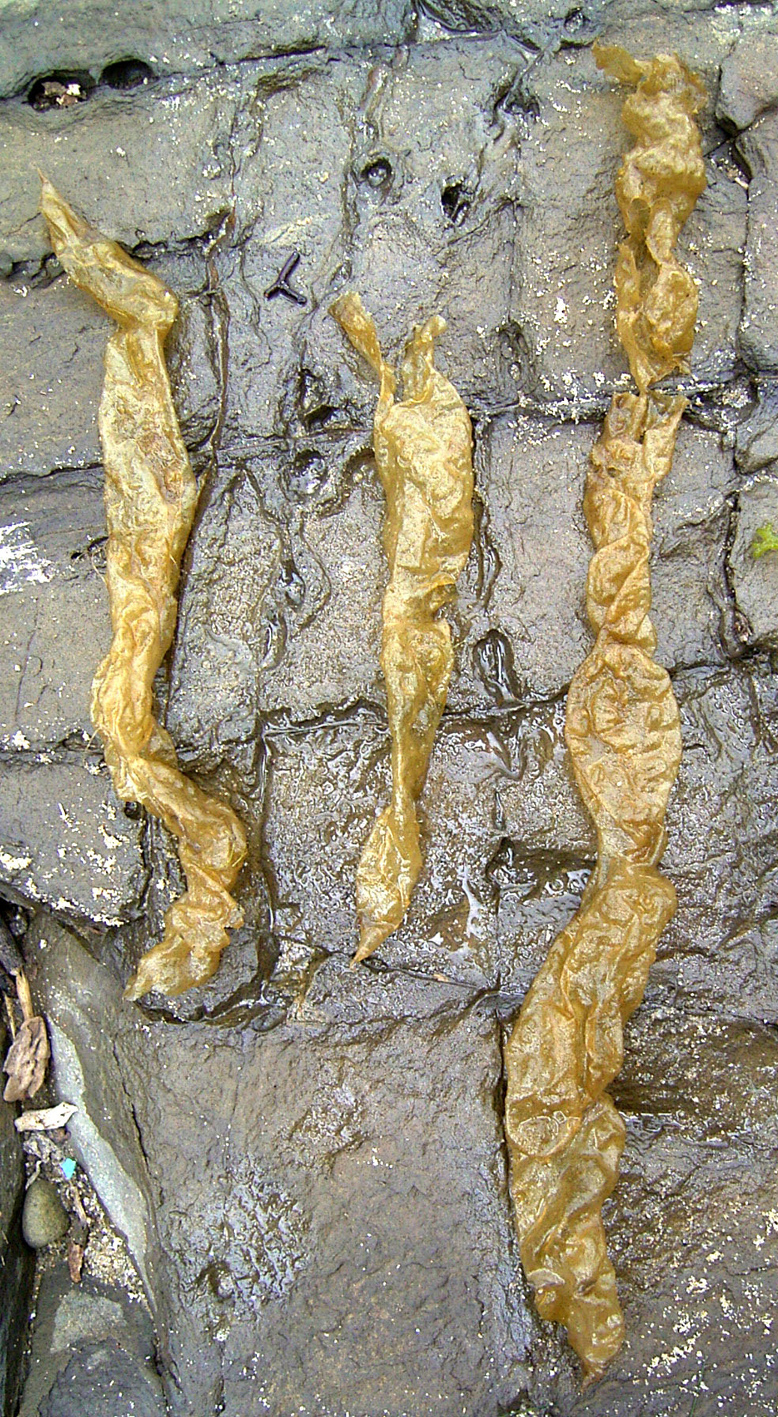 Asperococcus bullosus, Double Mouth Estuary, largest specimen ca. 20 cm long.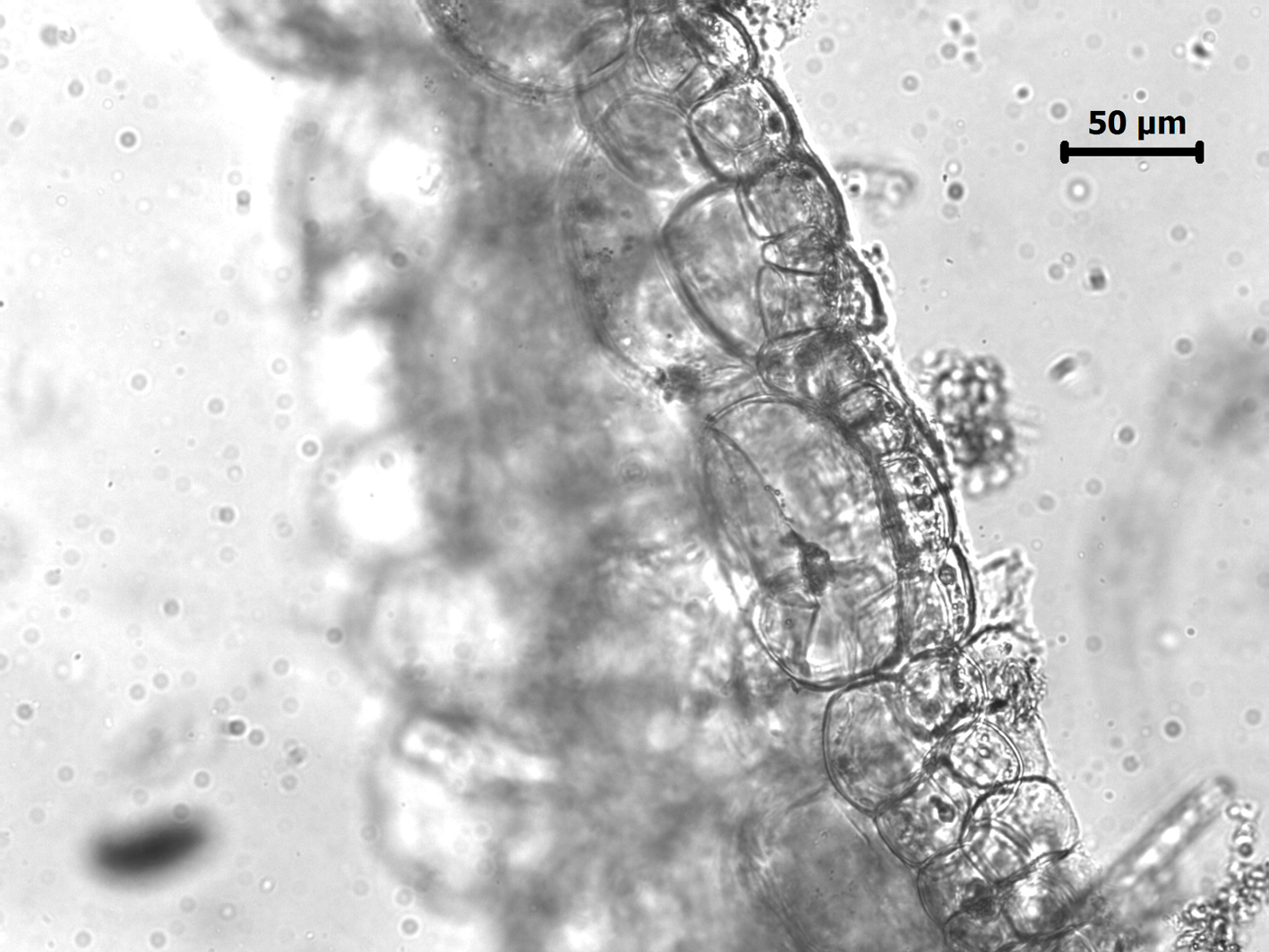 Asperococcus bullosus, cross section showing cortex and medulla.
References Asperococcus bullosus
Lamouroux, J.V.F. (1813). Essai sur les genres de la famille des thalassiophytes non articulées. Annales du Muséum d'Histoire Naturelle, Paris 20: 21-47, 115-139, 267-293, pls 7-13.
Guiry, M.D. & Guiry, G.M. 2011. AlgaeBase. World-wide electronic publication, National University of Ireland, Galway. http://www.algaebase.org; searched November 2011.
Silva, P.C., Basson, P.W. & Moe, R.L. (1996). Catalogue of the benthic marine algae of the Indian Ocean. University of California Publications in Botany 79: 1-1259.
Womersley, H.B.S. (1987). The marine benthic flora of southern Australia. Part II. pp. 481, 169 figs, 1 table, 8 plates, 4 maps. Adelaide: South Australian Government Printing Division.
Cite this record as:
Anderson RJ, Stegenga H, Bolton JJ. 2016. Seaweeds of the South African South Coast.
World Wide Web electronic publication, University of Cape Town, http://southafrseaweeds.uct.ac.za; Accessed on 25 September 2023.