Order Scytothamnales
Family Bachelotiaceae
Bachelotia antillarum (Grunow) Gerloff 1959: 38
Plants brown, 1-2 cm tall, filamentous, uniseriate; tangled mass of branched basal filaments giving rise to straight, usually unbranched erect filaments 30-40 µm in diameter, tapering slightly towards apex. Meristematic zones reasonably distinct. In west coast specimens, cells of erect filaments rectangular, 50 – 100 µm long, containing two distinctive stellate plastids, but in Eastern Cape material the cells are often shorter and have single plastids. Unilocular sporangia in intercalary series, occasionally with longitudinal divisions into two sporangia side-by-side. Sporangia barrel-shaped. Filaments in fertile sections up to 50 μm thick.
Collections, ecology and regional distribution
Common in rock pools higher on the shore, and supralittoral rocks in splash zone, often forming a loose sand-binding turf . Recorded from False Bay to northern Kwazulu-Natal (17-58).
World distribution: Widespread in temperate and tropical waters (Guiry & Guiry 2011).
Type locality: Guadeloupe, West Indies (Silva et al. 1996).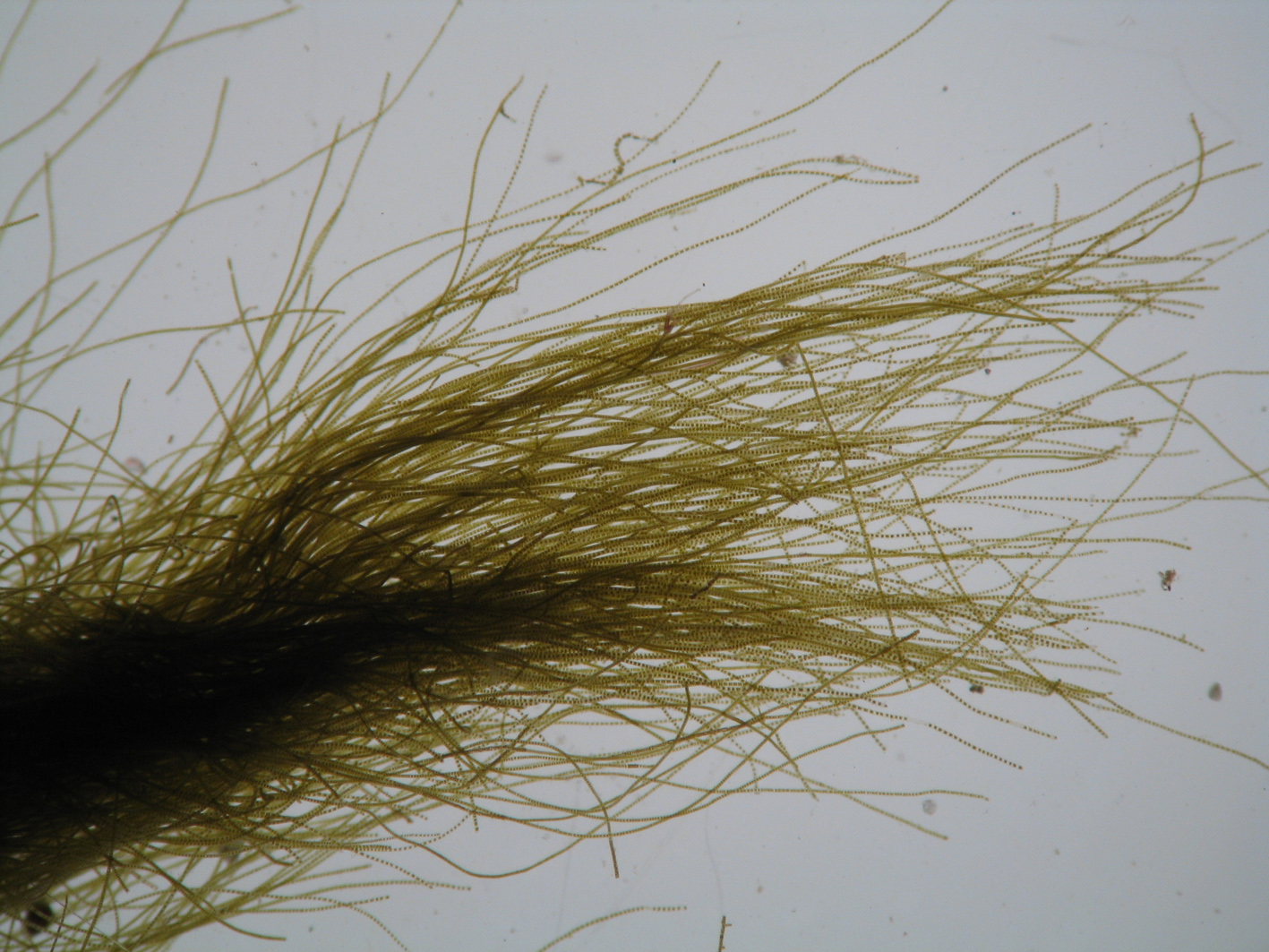 Bachelotia antillarum, Double Mouth, fresh material.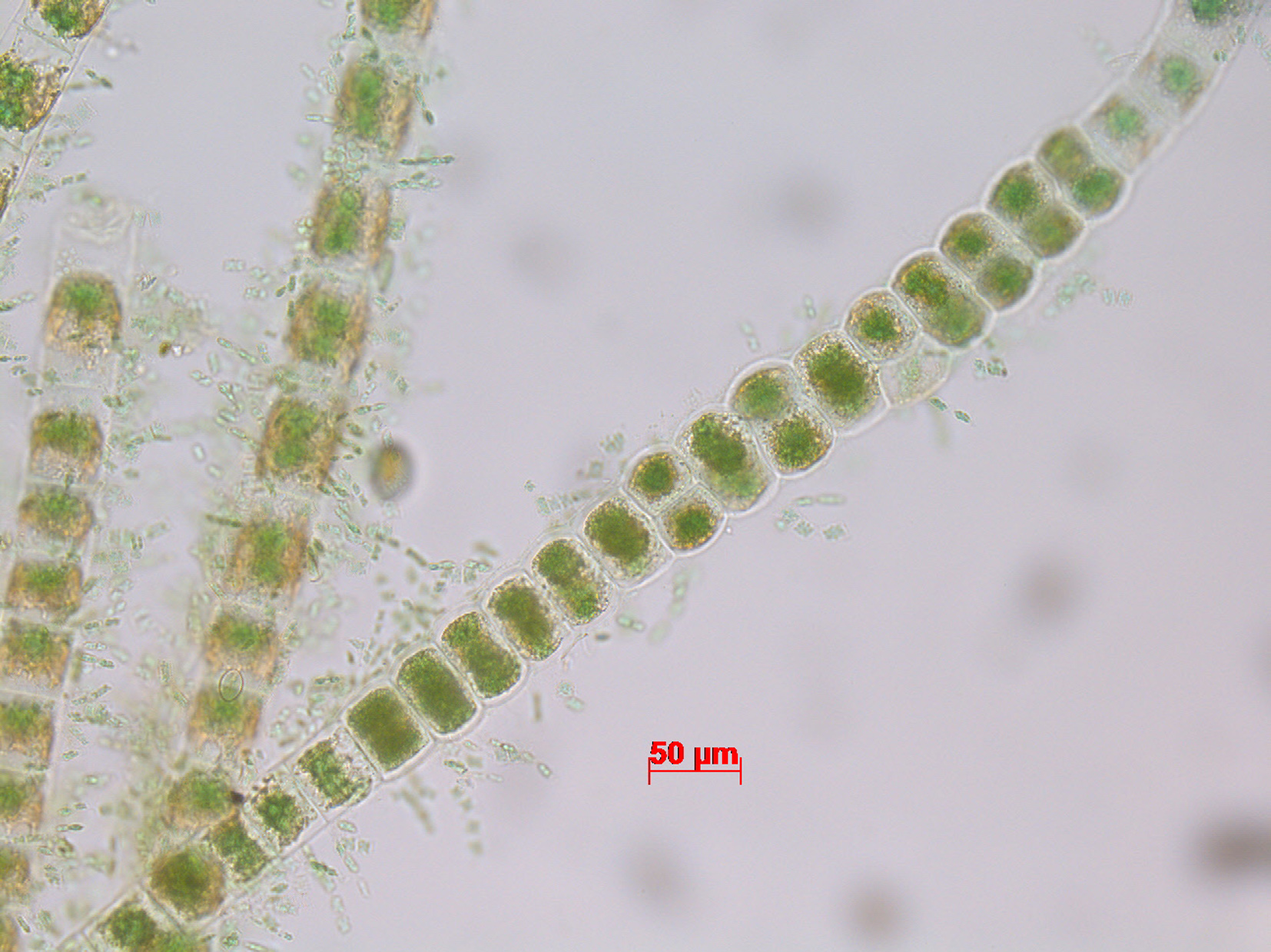 Bachelotia antillarum, filament with unilocular sporangia, Nature's Valley, high intertidal pool.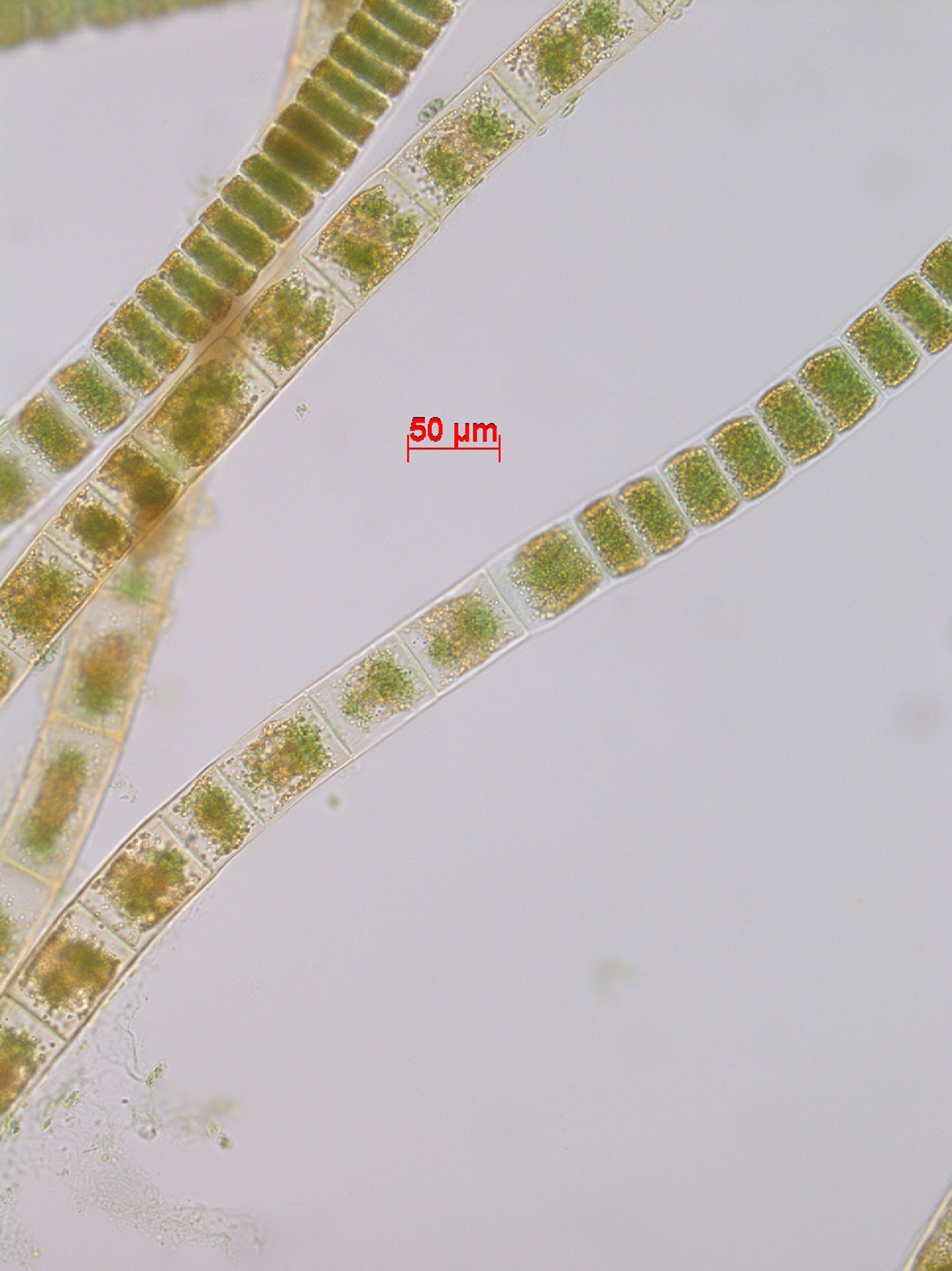 Bachelotia antillarum, filaments with meristematic zones (very short, dividing cells), Nature's Valley, high intertidal pool.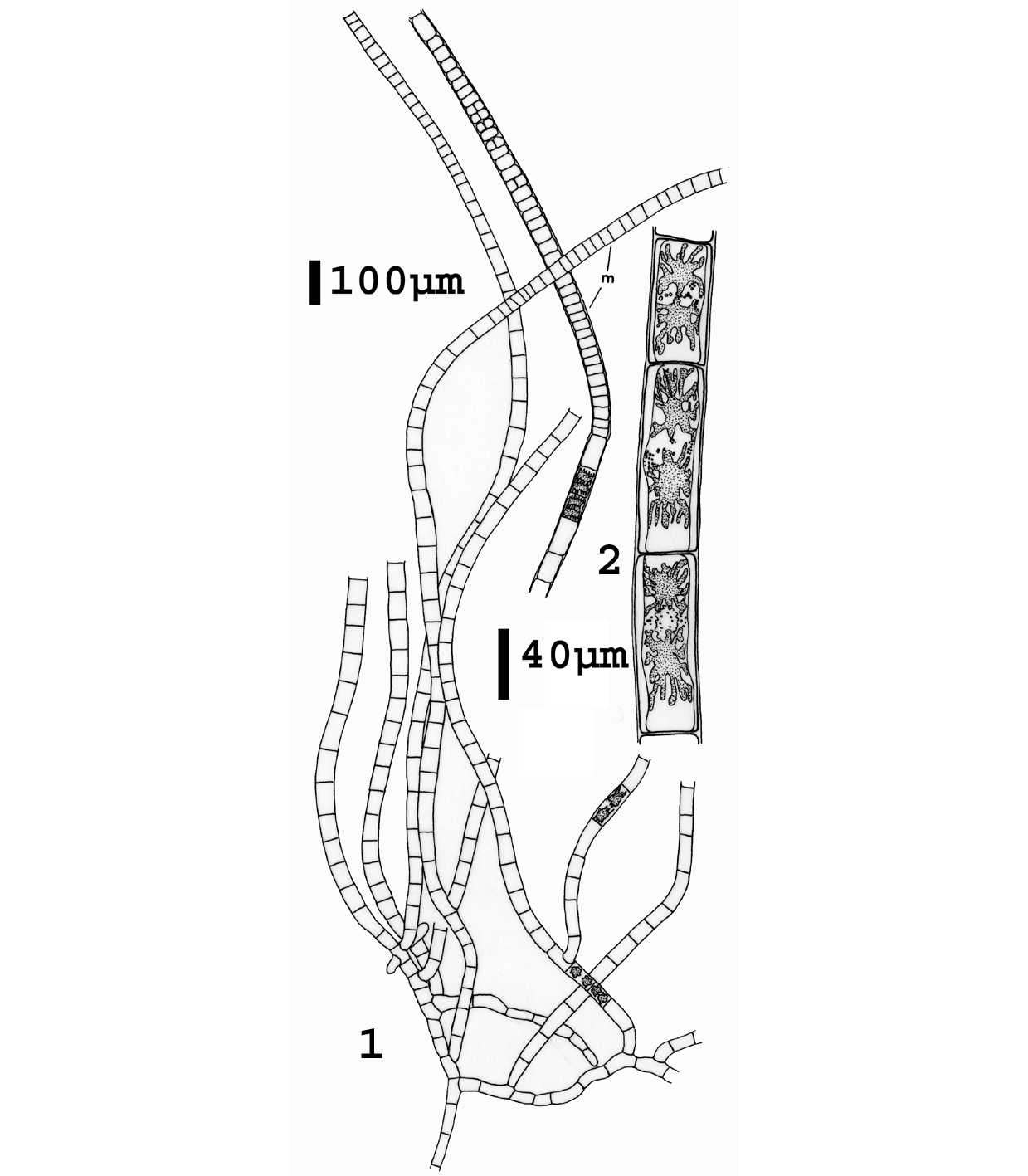 Bachelotia antillarum, . 1. Microscopic habit. 2. Detail of filament showing chloroplast structure (m=meristematic zone). Drawings from Stegenga et al. (1997).
References Bachelotia
Gerloff, J. (1959). Bachelotia (Bornet) Kuckuck ex Hamel oder Bachelotia (Bornet) Fox?. Nova Hedwigia 1: 37-39. (bachel)
Guiry, M.D. & Guiry, G.M. 2011. AlgaeBase. World-wide electronic publication, National University of Ireland, Galway. http://www.algaebase.org; searched September 2011.
Silva, P.C., Basson, P.W. & Moe, R.L. (1996). Catalogue of the benthic marine algae of the Indian Ocean. University of California Publications in Botany 79: 1-1259.
Stegenga, H., Bolton, J.J. and R. J. Anderson. 1997. Seaweeds of the South African west coast. Contributions from the Bolus Herbarium 18: 655 pp.
Cite this record as:
Anderson RJ, Stegenga H, Bolton JJ. 2016. Seaweeds of the South African South Coast.
World Wide Web electronic publication, University of Cape Town, http://southafrseaweeds.uct.ac.za; Accessed on 25 September 2023.