Order Cutleriales
Family Cutleriaceae
Cutleria multifida (Turner) Greville 1830: xliv, 60, pl. 10
Gametophytic plant never recorded on south coast (see note); pale brown, erect, up to about 30 cm tall, strap-shaped, one to several blades arising from small rhizoidal holdfast; blades branched, up to about 5mm wide; growth from base of tuft of trichothallic hairs.
"Aglaozonia" phase (sporophyte of Cutleria)
Plants prostrate, loosely attached to substratum by rhizoids, medium-brown to reddish-brown, up to more than 5 cm in diameter, comprising fan-shaped to rounded, branched lobes, sometimes with concentric growth rings. Growth from line of marginal apical cells; thallus ca. 130 μm thick, generally 5-6 cells deep, comprising upper cortex of 2 regular rows of small pigmented cells (outer row quadrate, ca. 6-7 μm in diameter, inner row variable-shaped, 9-16 μm in diameter), an inner medulla of 3 rows of larger irregular polygonal, colourless cells (ca. 25-35 μm in diameter) and a lower cortex of a single row of irregular quadrate to elongated cells, 8-13 μm deep and 10-30 μm long. Attaching rhizoids ca. 10 μm wide, usually comprising 2 elongate cells and a multicellular digitate hapteron. Phaeophycean hairs in dense bundles on dorsal surface, replacing squarish patches of surface cells. Reproductive structures not observed in our material: reported to comprise surface sori of unilocular sporangia.
Collections, ecology and regional distribution
Recorded from Table Bay to Bird Island (Algoa Bay) (15-38). Known only from the shallow subtidal zone, where it often overgrows crustose corallines.
World distribution: Widely distributed in temperate and some tropical localities (Guiry & Guiry 2012).
Type locality: Norfolk, England (Silva et al. 1996).
Note: The Aglaozonia phase of this species is fairly common from False Bay to Algoa Bay, and may be distributed further eastward than current records indicate, because of the lack of collections in the subtidal zone. The only record of the gametophyte of C. multifida from South Africa was the discovery of a single population in a new yacht basin in Table Bay in November 2000. That population subsequently disappeared, and we assume that it was introduced via a yacht, but that conditions in the basin later proved unfavourable for its survival. DNA analysis of the Aglaozonia phase (from False Bay) showed that it is conspecific with European Cutleria multifida (O. De Clerck, pers. comm.)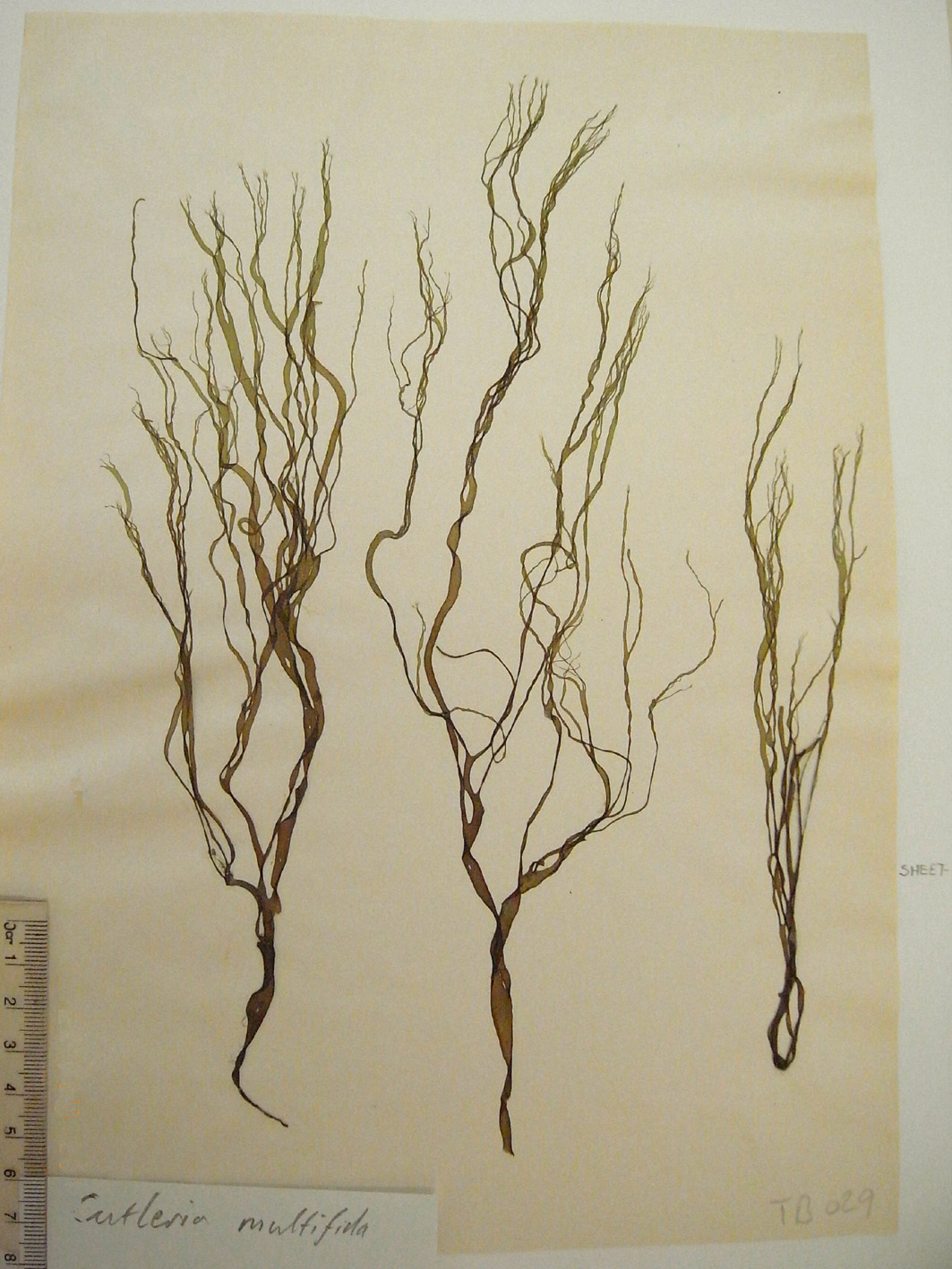 Cutleria multifida, gametophytes, yacht basin behind Cape Grace Hotel, Cape Town Harbour, collected 17 November 2000, RJ Anderson (BOL 141194). Gametophytes not seen on south coast.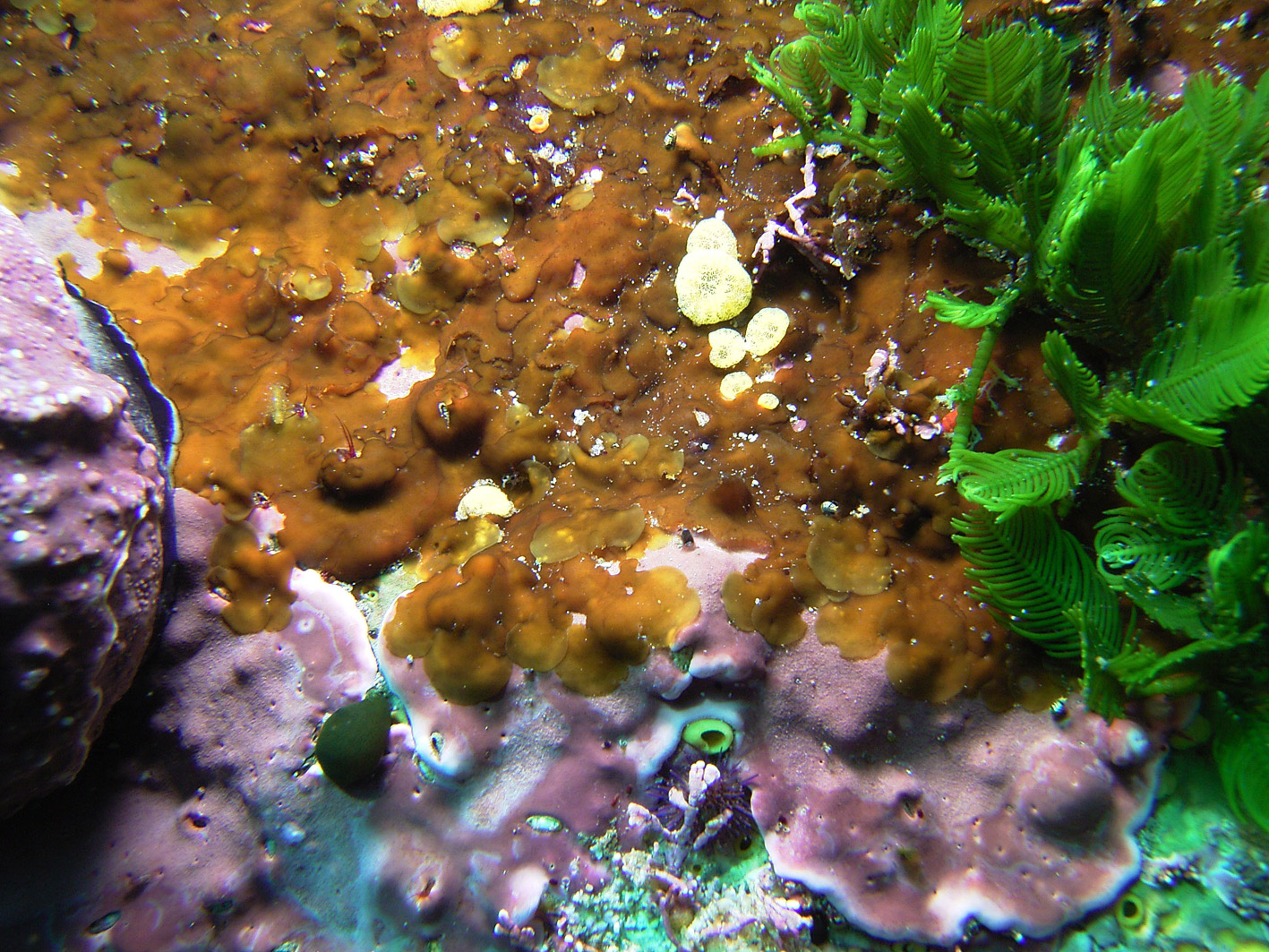 Aglaozonia phase of Cutleria multifida, False Bay.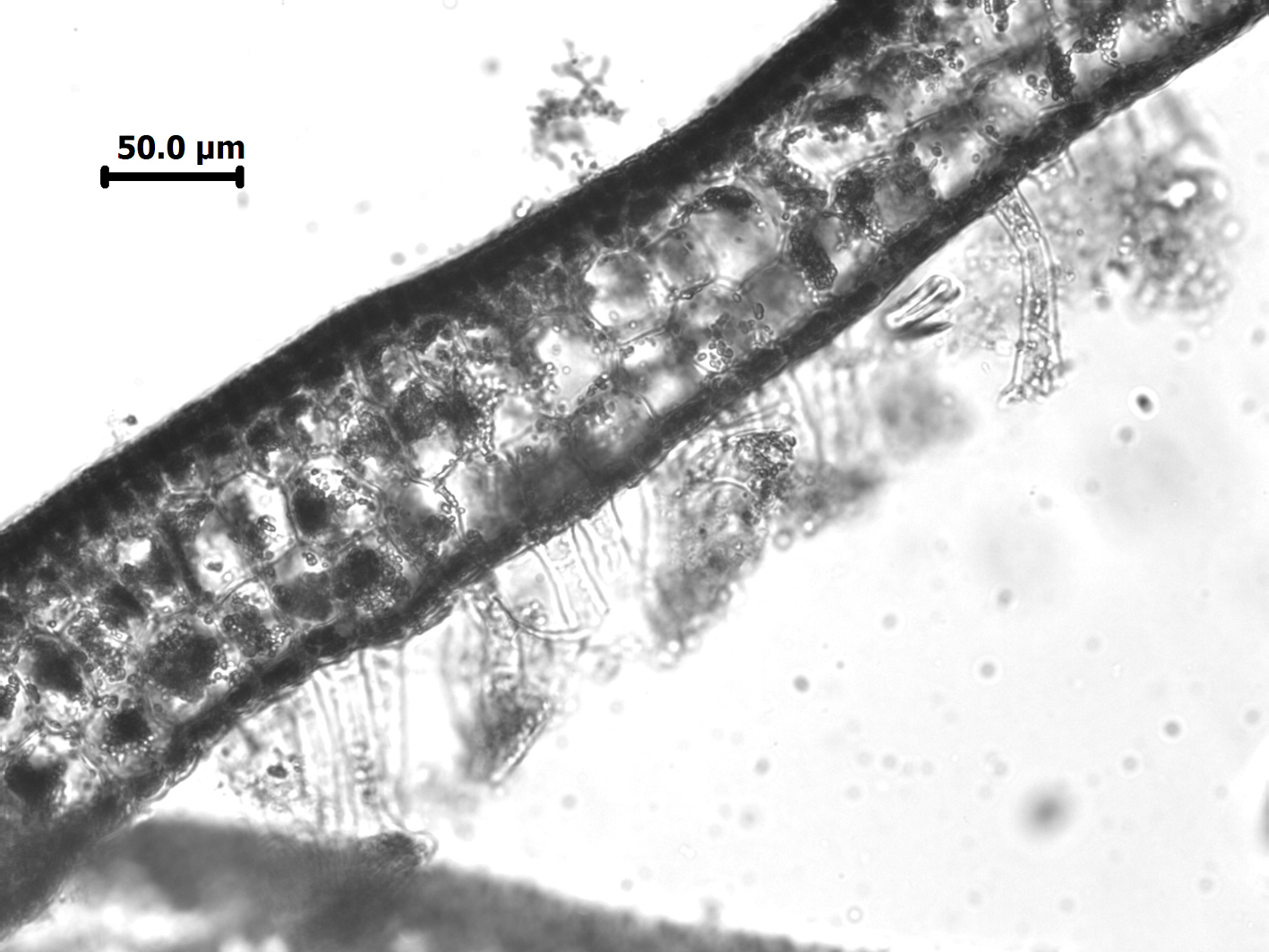 Aglaozonia phase of Cutleria multifida, False Bay, XS, showing rhizoids and general structure (Bird Island, Algoa Bay, stained slide preparation).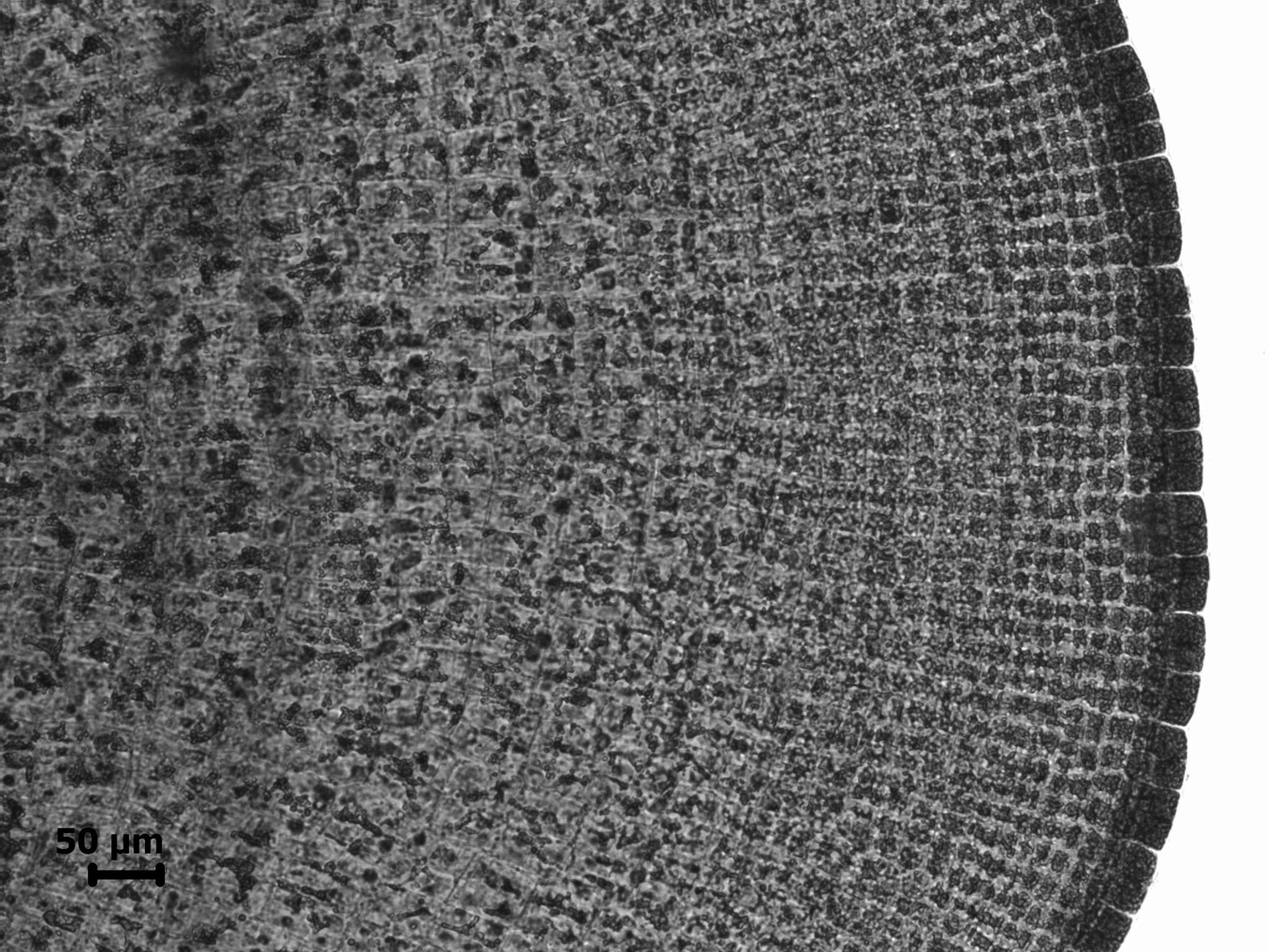 Aglaozonia phase of Cutleria multifida, surface view showing dark margin of apical cells.

Aglaozonia phase of Cutleria multifida. 1. Habit. 2. Cross section. 3. Thallus margin in surface view. Reproduced from Stegenga et al. (1997).
References Cutleria
Greville, R.K. (1830). Algae britannicae, or descriptions of the marine and other inarticulated plants of the British islands, belonging to the order Algae; with plates illustrative of the genera. pp. [i*-iii*], [i]-lxxxviii, [1]-218, pl. 1-19. Edinburgh & London: McLachlan & Stewart; Baldwin & Cradock.
Guiry, M.D. & Guiry, G.M. 2012. AlgaeBase. World-wide electronic publication, National University of Ireland, Galway. http://www.algaebase.org; searched February 2012.
Silva, P.C., Basson, P.W. & Moe, R.L. (1996). Catalogue of the benthic marine algae of the Indian Ocean. University of California Publications in Botany 79: 1-1259.
Stegenga, H., Bolton, J.J. and R. J. Anderson. 1997. Seaweeds of the South African west coast. Contributions from the Bolus Herbarium 18: 655 pp.
Cite this record as:
Anderson RJ, Stegenga H, Bolton JJ. 2016. Seaweeds of the South African South Coast.
World Wide Web electronic publication, University of Cape Town, http://southafrseaweeds.uct.ac.za; Accessed on 01 October 2023.