Order Ectocarpales
Family Ectocarpaceae
Ectocarpus siliculosus (Dillwyn) Lyngbye 1819: 131, pl. 43B, C
Plants brown, usually 1-2 cm long but rarely up to 20 cm long, tufted, comprising mass of freely-branched axes; main axis indistinguishable. Filaments up to 30 µm wide, tapering towards apices, sometimes ending in pseudohairs. Cells 0.5 – 2.0 times longer than broad but longer in pseudohairs. Plurilocular sporangia scattered, pedicellate or terminal on longer branches , conical, very variable in length, up to 120 µm long or longer and 20-30 µm in diameter. Unilocular sporangia not observed.
Collections, ecology and regional distribution
Epilithic or epiphytic on various algae and on estuarine higher plants in eulittoral/shallow sublittoral zones, often abundant and particularly large in brackish habitats. Recorded from Port Nolloth to the East London area (1-41).
World distribution: recorded almost everywhere, from the Antarctic through the tropics to the Arctic (Guiry & Guiry 2014).
Syntype localities: Cromer in Norfolk and Hastings in East Sussex, England (Dillwyn 1809 in Guiry, M.D. & Guiry, G.M. 2014).
Notes: 1. This common and ubiquitous species includes numerous synonyms (Guiry & Guiry 2014). 2. South African material seems to show far less variability/variation than the European species, in which, for instance, plurilocular sporangia may be up to 700 μm long). Stegenga et al. (1997) described but did not illustrate South African west coast material of this species.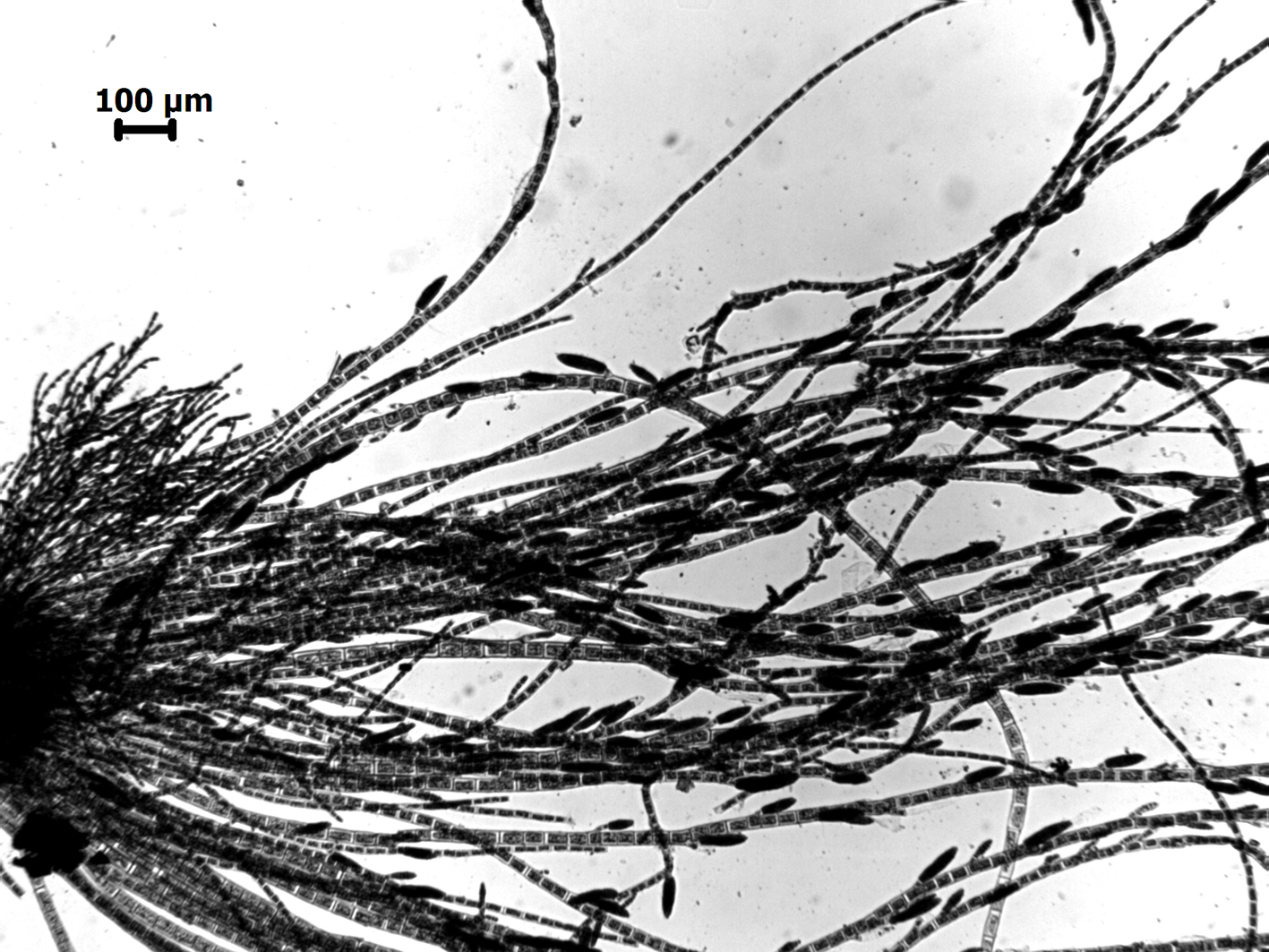 Ectocarpus siliculosus.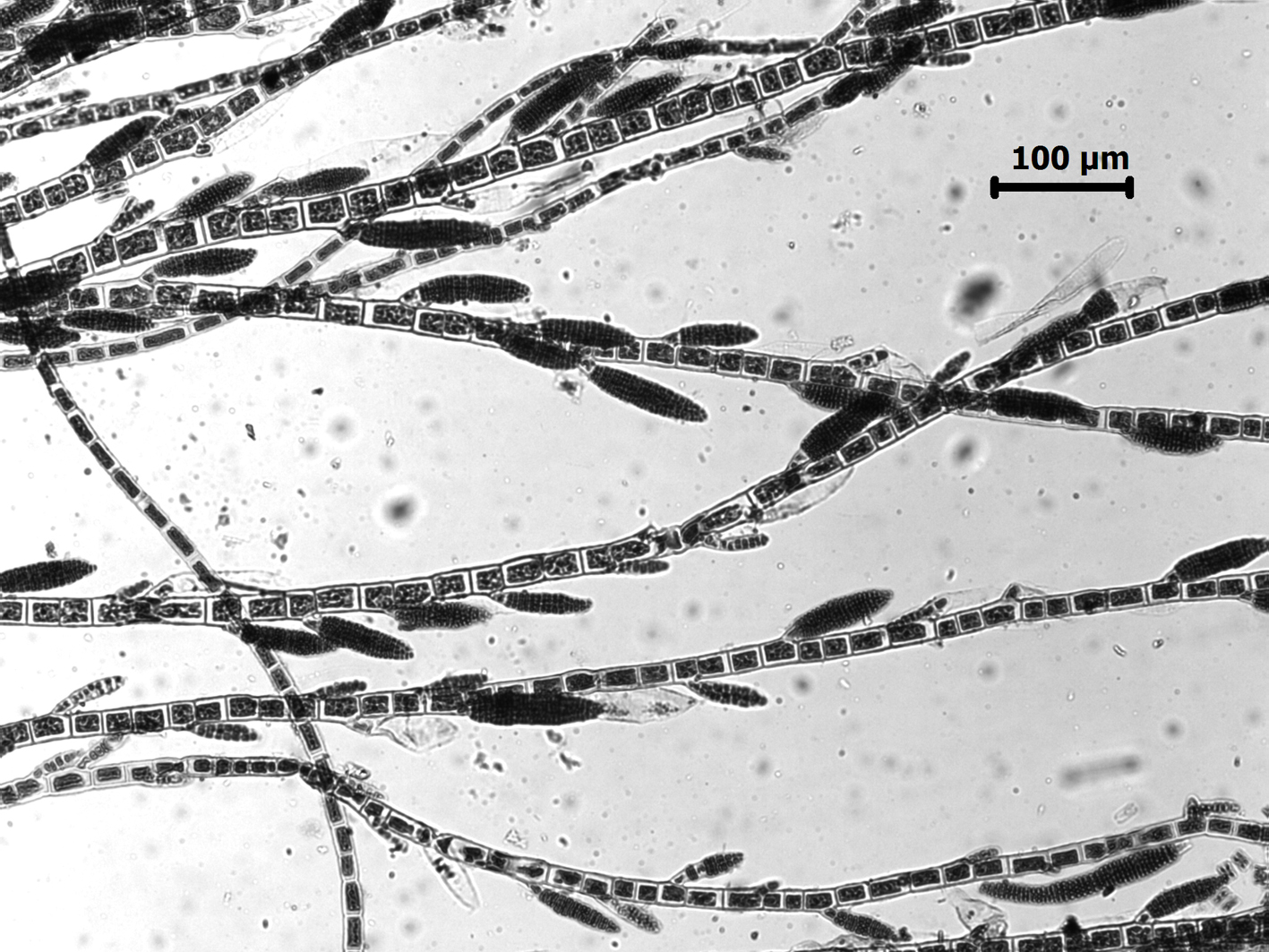 Ectocarpus siliculosus.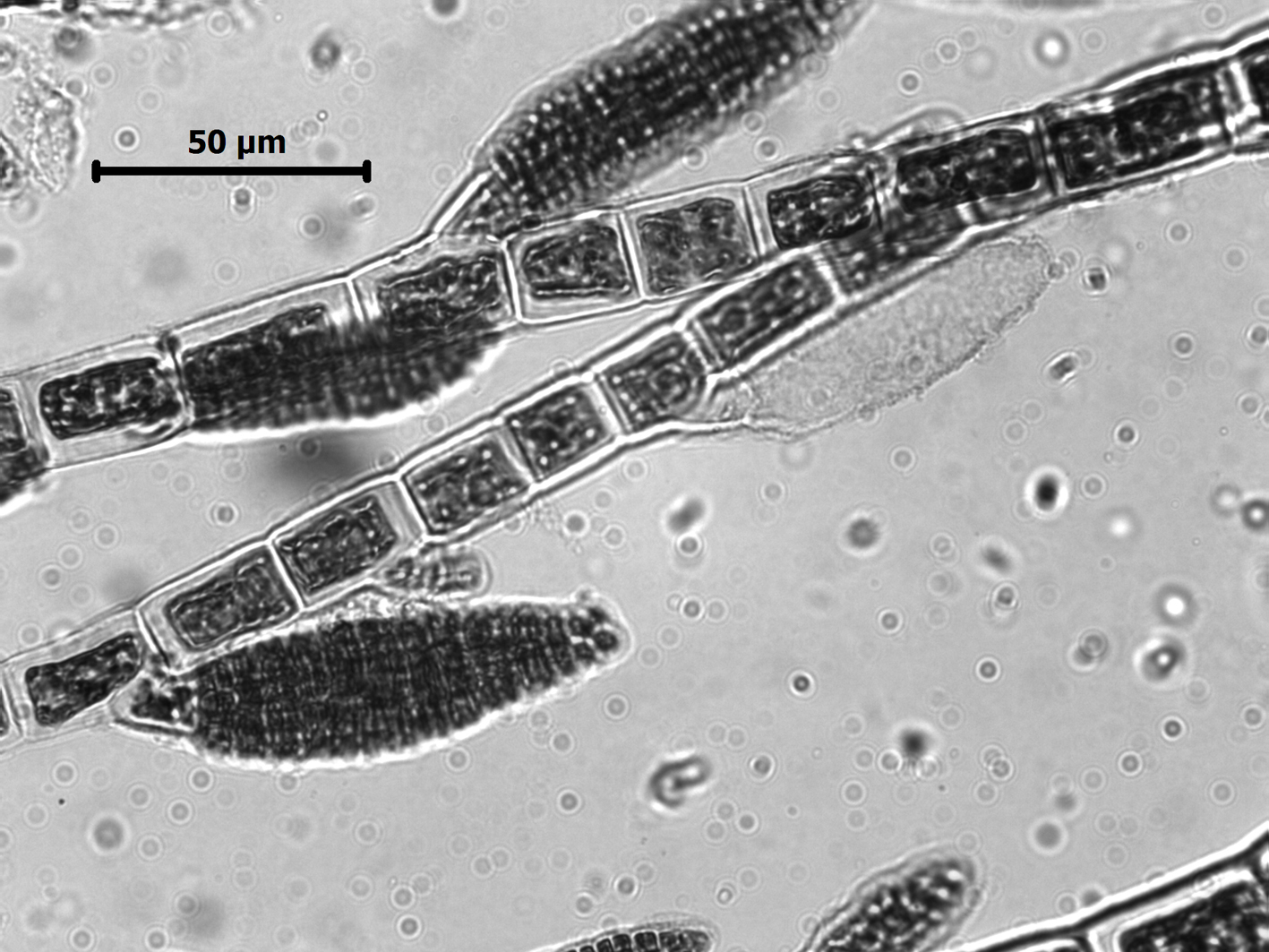 Ectocarpus siliculosus, plurilocular sporangia.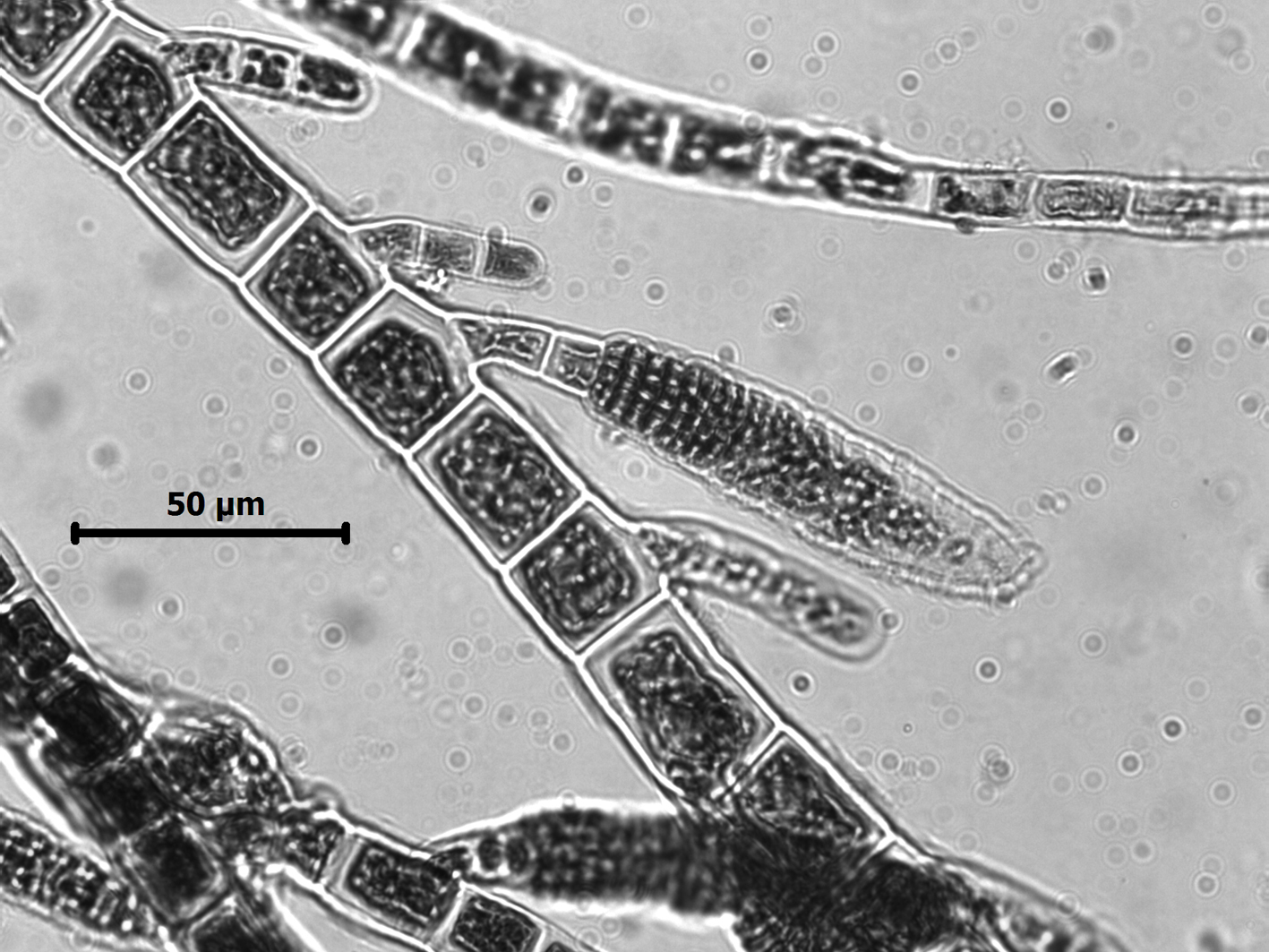 Ectocarpus siliculosus, plurilocular sporangium with two-celled pedicel.
References Ectocarpus
Guiry, M.D. & Guiry, G.M. 2014. AlgaeBase. World-wide electronic publication, National University of Ireland, Galway. http://www.algaebase.org; searched on 09 September 2014.
Lyngbye, H.C. (1819). Tentamen hydrophytologiae danicae continens omnia hydrophyta cryptogama Daniae, Holsatiae, Faeroae, Islandiae, Groenlandiae hucusque cognita, systematice disposita, descripta et iconibus illustrata, adjectis simul speciebus norvegicis. pp. [i]-xxxii, [1]-248, 70 pls. Hafniae [Copenhagen]: typis Schultzianis, in commissis Librariae Gyldendaliae.
Stegenga, H., Bolton, J.J. and R. J. Anderson. 1997. Seaweeds of the South African west coast. Contributions from the Bolus Herbarium 18: 655 pp.
Cite this record as:
Anderson RJ, Stegenga H, Bolton JJ. 2016. Seaweeds of the South African South Coast.
World Wide Web electronic publication, University of Cape Town, http://southafrseaweeds.uct.ac.za; Accessed on 21 September 2023.