Order Ectocarpales
Family Chordariaceae
Levringia filiformis Kylin 1940: 15, pl. 1: fig. 3
Plants brown, soft and velvety, flaccid, cylindrical, sinuous, a few to 20 cm long and 2-4 mm in diameter, sparsely branched, usually near the base. Medulla multiaxial, comprising central axis of filaments and thin rhizoids, surrounded by transitional layer of radially branched cell rows and thin rhizoids. Central axis and transitional layer together up to 2 mm thick. Assimilatory filaments arising from transitional layer, 2-3 mm long, 15-20 µm wide, cells 2-5 times as long as broad. Plurilocular sporangia 75-100 µm long and 18-22 µm broad. Unilocular sporangia not seen.
Collections, ecology and regional distribution
Recorded from Tsitsikamma area to Cape Vidal area of northern Kwazulu-Natal (31-56). Epilithic in lower eulittoral, rock pools and shallow sublittoral.
World distribution: South African endemic.
Type locality: Near Port St. Johns, Transkei, South Africa (Silva et al. 1996).
Note: The differences between this species and Levringia natalensis (from the coast of Kwazulu-Natal) appear to be minor (Kylin 1940) and these entities require further study.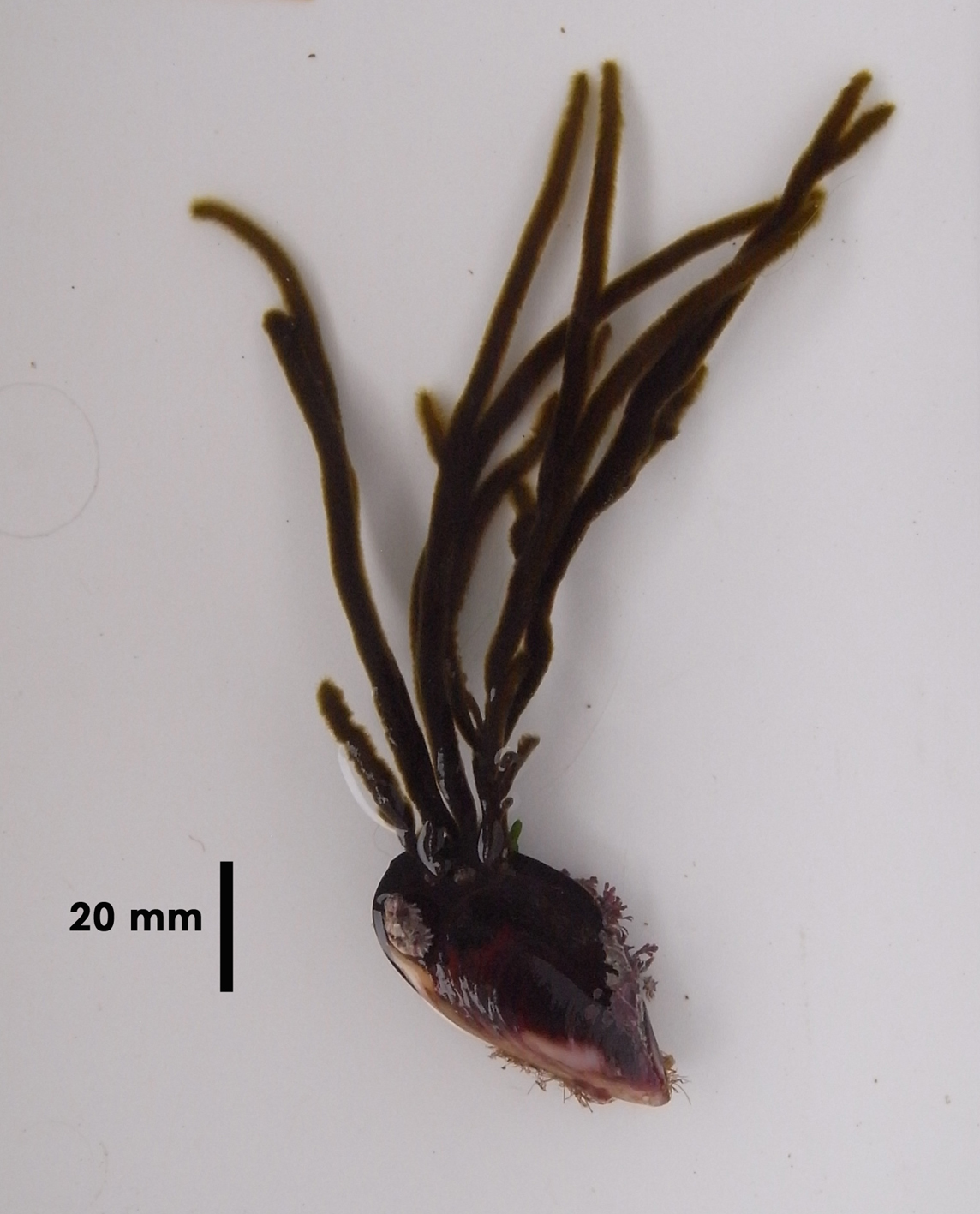 Levringia filiformis, attached to mussel shell.

Levringia filiformis, xs (stained slide material).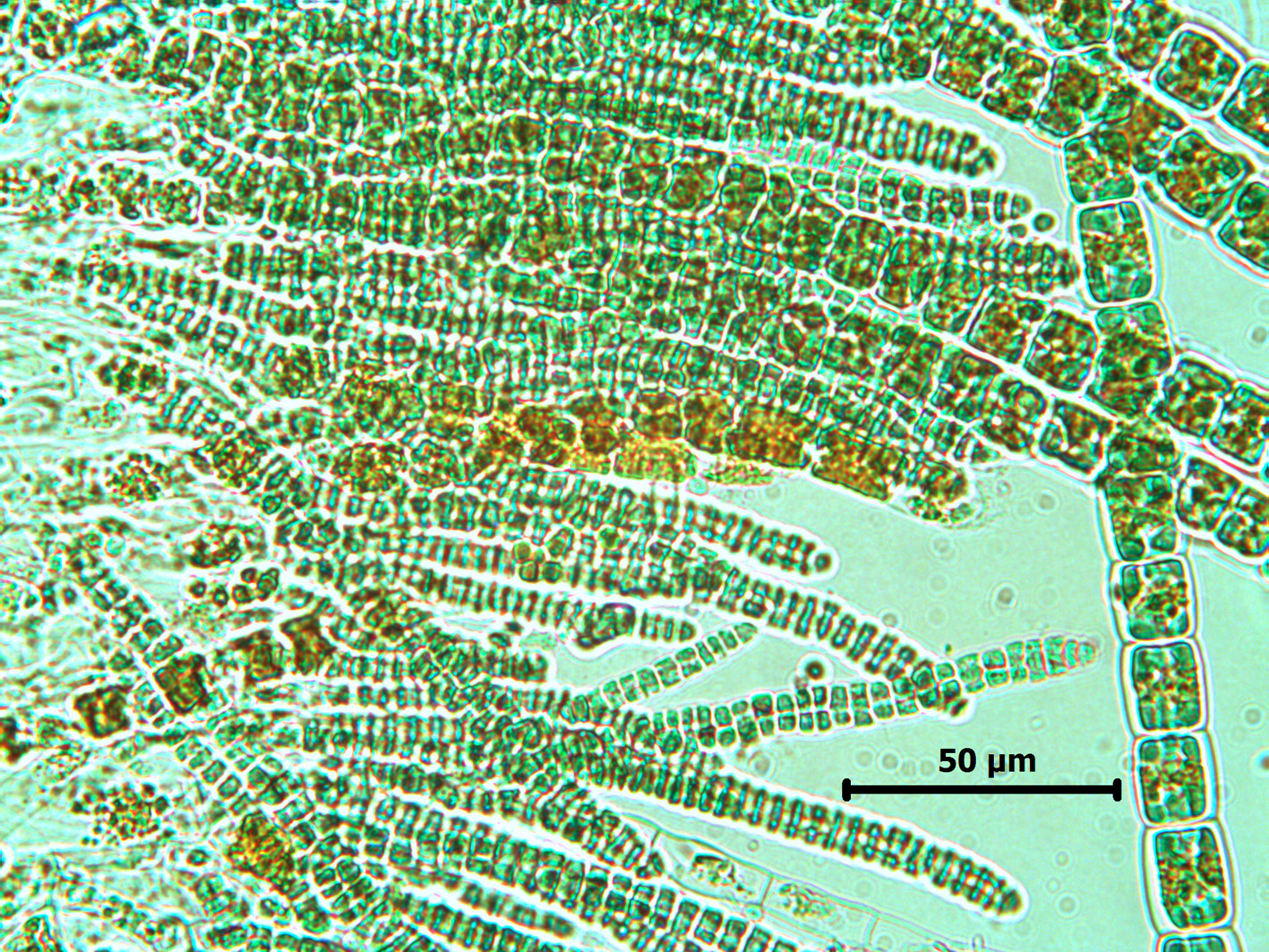 Levringia filiformis, xs showing cortical assimilatory filaments and plurilocular sporangia.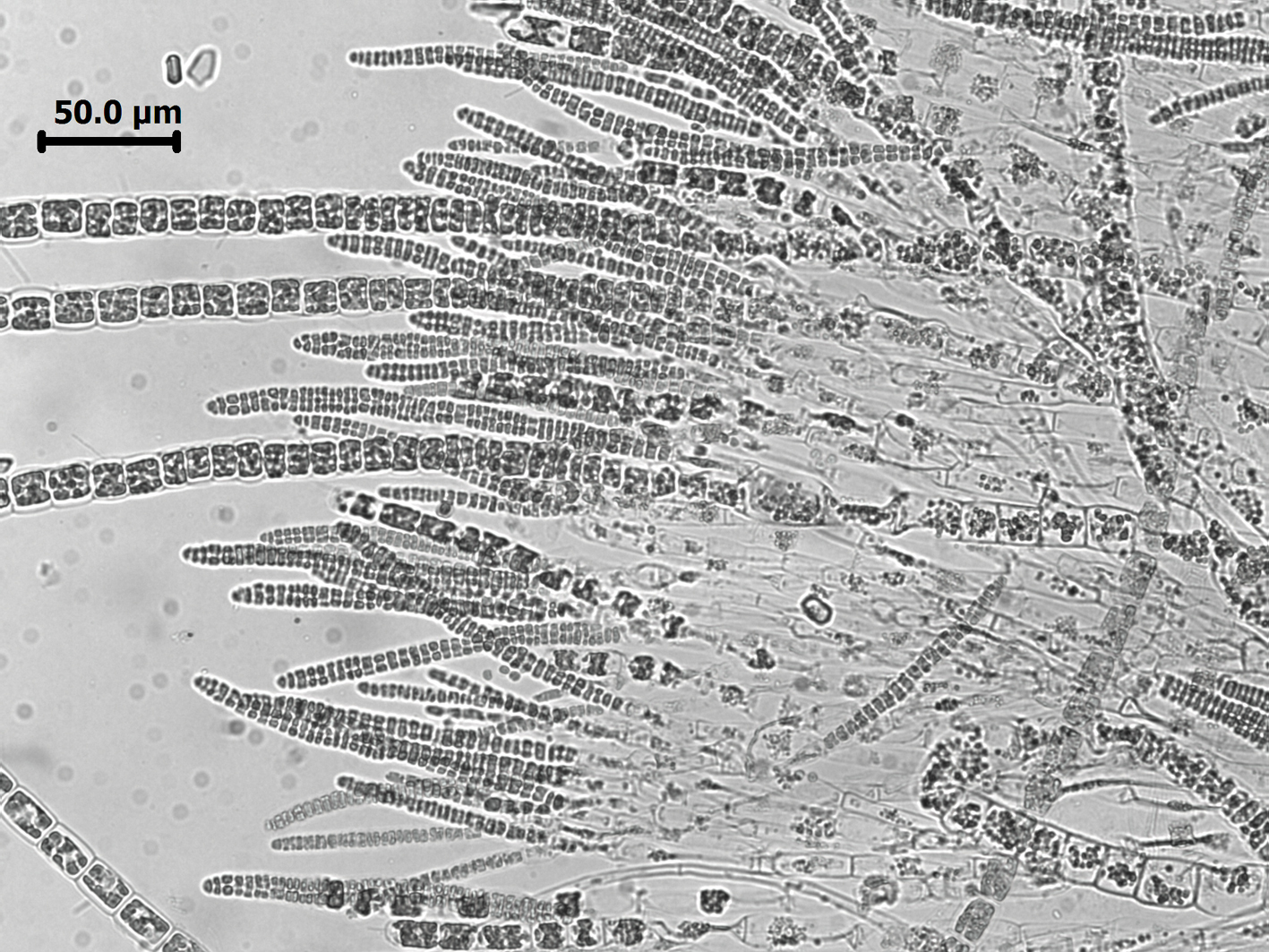 Levringia filiformis, xs showing outer layer of assimilatory filaments and plurilocular sporangia arising from transitional layer of radial filaments.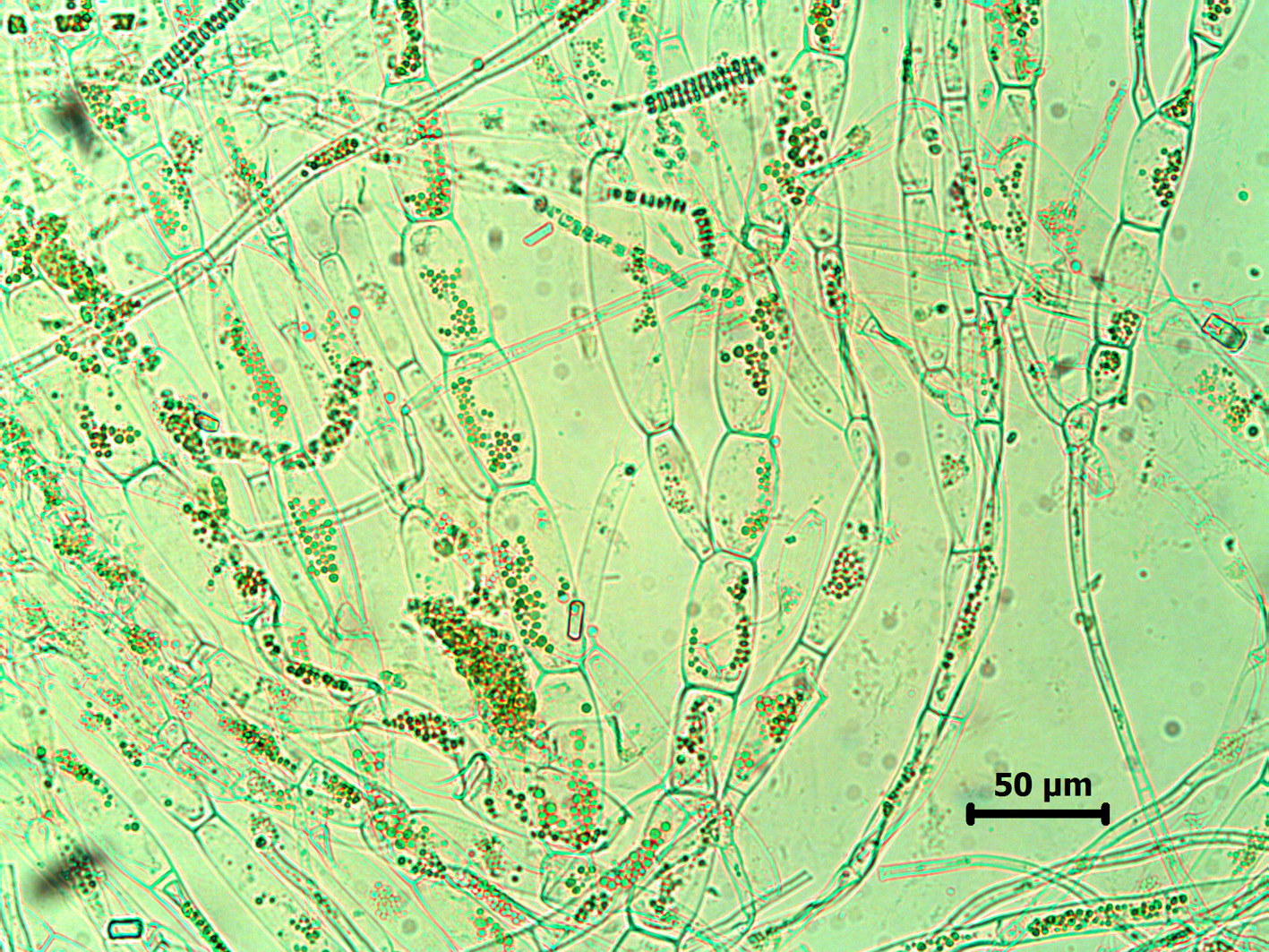 Levringia filiformis, detail of medullary filaments (squash preapration).
References Levringia
Kylin, H. (1940). Die Phaeophyceenordnung Chordariales. Acta Universitatis Lundensis 36(9): 1-67, 30 figs.
Silva, P.C., Basson, P.W. & Moe, R.L. (1996). Catalogue of the benthic marine algae of the Indian Ocean. University of California Publications in Botany 79: 1-1259.
Cite this record as:
Anderson RJ, Stegenga H, Bolton JJ. 2016. Seaweeds of the South African South Coast.
World Wide Web electronic publication, University of Cape Town, http://southafrseaweeds.uct.ac.za; Accessed on 21 September 2023.