Sphacelariales
Sphacelariaceae
Sphacelaria tribuloides Meneghini 1840: [2]
Plants brown, up to 20 mm tall, forming dense tufts from a restricted base, attached by filaments. Erect filaments sparsely branched, laterals similar to parent filaments, all filaments to equal heights. Filaments straight, 10-20 µm in diameter above, up to 50 µm in diameter below.
Propagules almost triangular in cross-section, 150-180 µm long and 100-130 µm across the arms, borne on 1-3 celled pedicel. Two arms of propagules distinct, tapering.
Collections, ecology and regional distribution
Recorded from Fish River area to northern Kwazulu-Natal (40-58). Apparently in intertidal to shallow subtidal turfs.
World distribution: widely distributed in tropical and temperate waters worldwide (Guiry & Guiry 2012).
Type locality: northern Italy (Womersley 1987).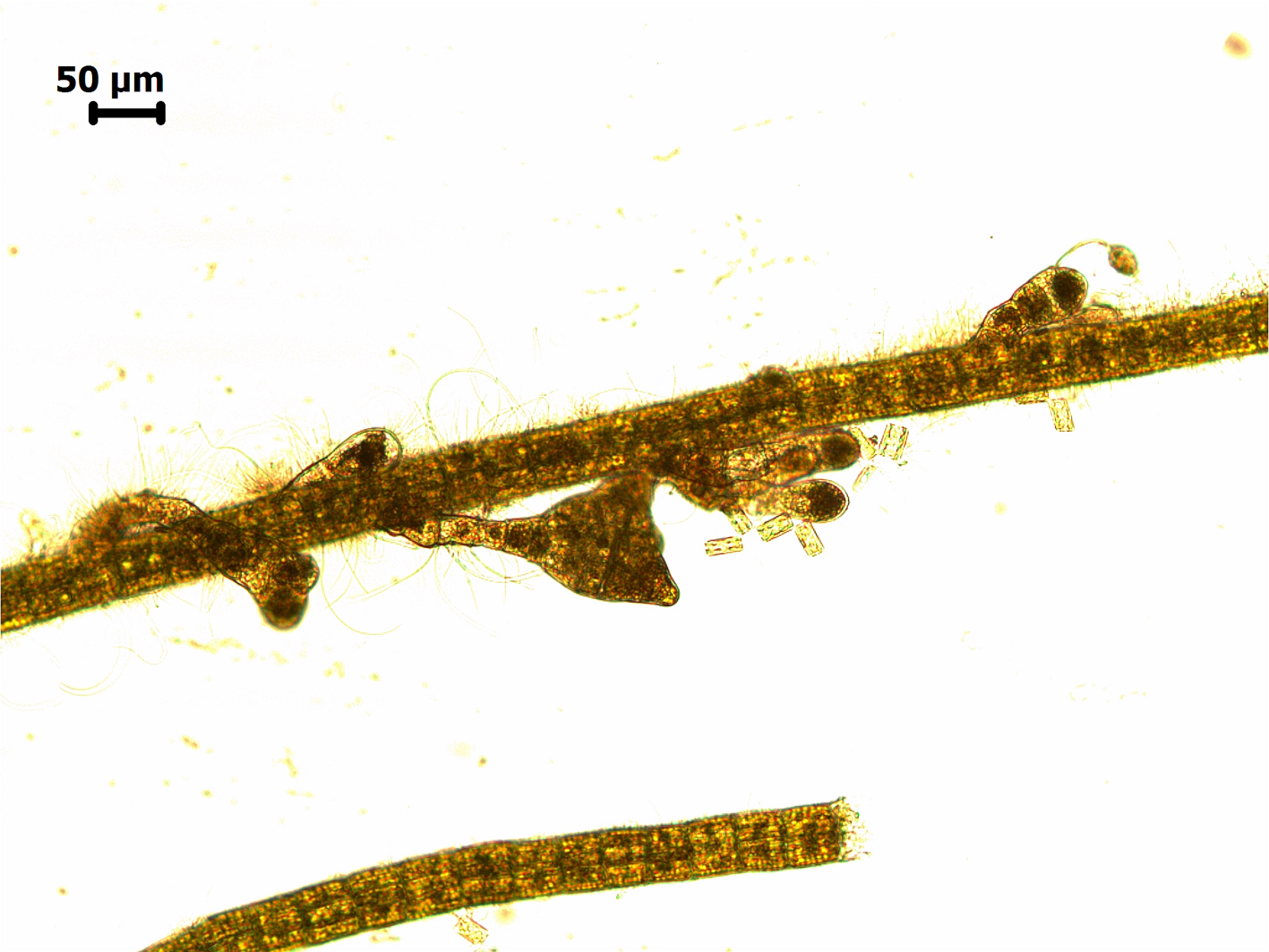 Sphacelaria tribuloides, thalli with propagules.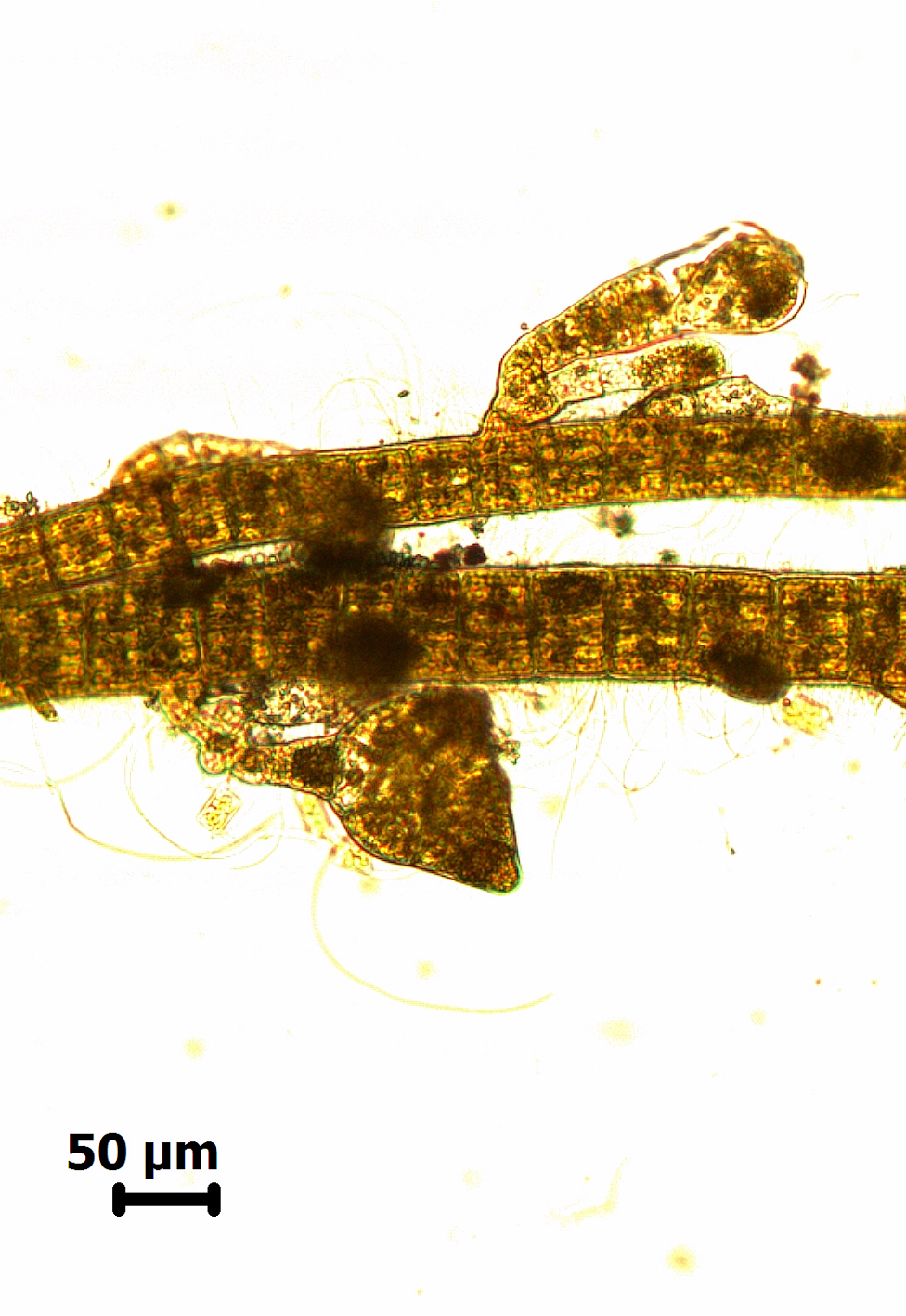 Sphacelaria tribuloides, propagule (ca 100 µm across tips).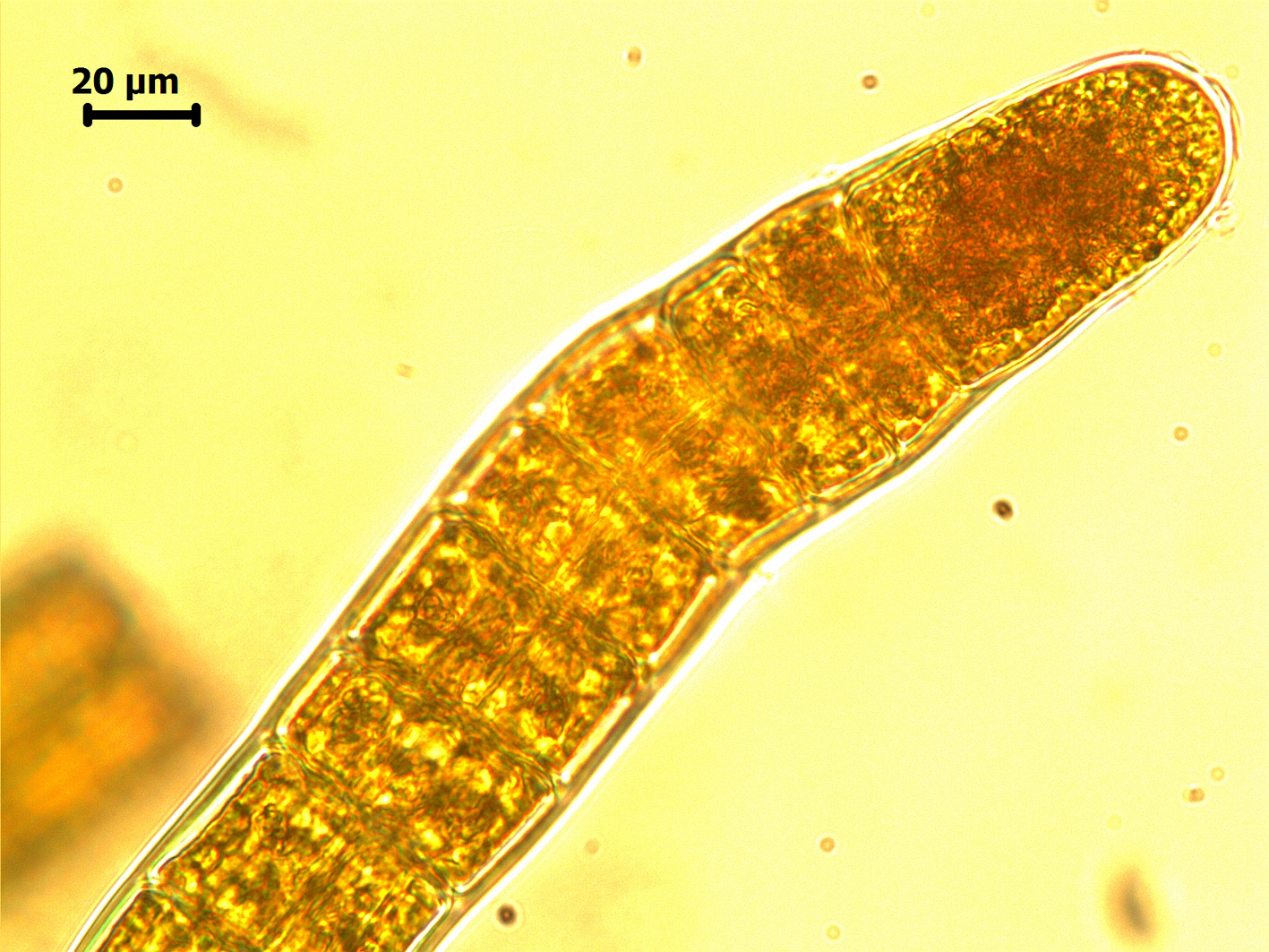 Sphacelaria tribuloides, tip of thallus.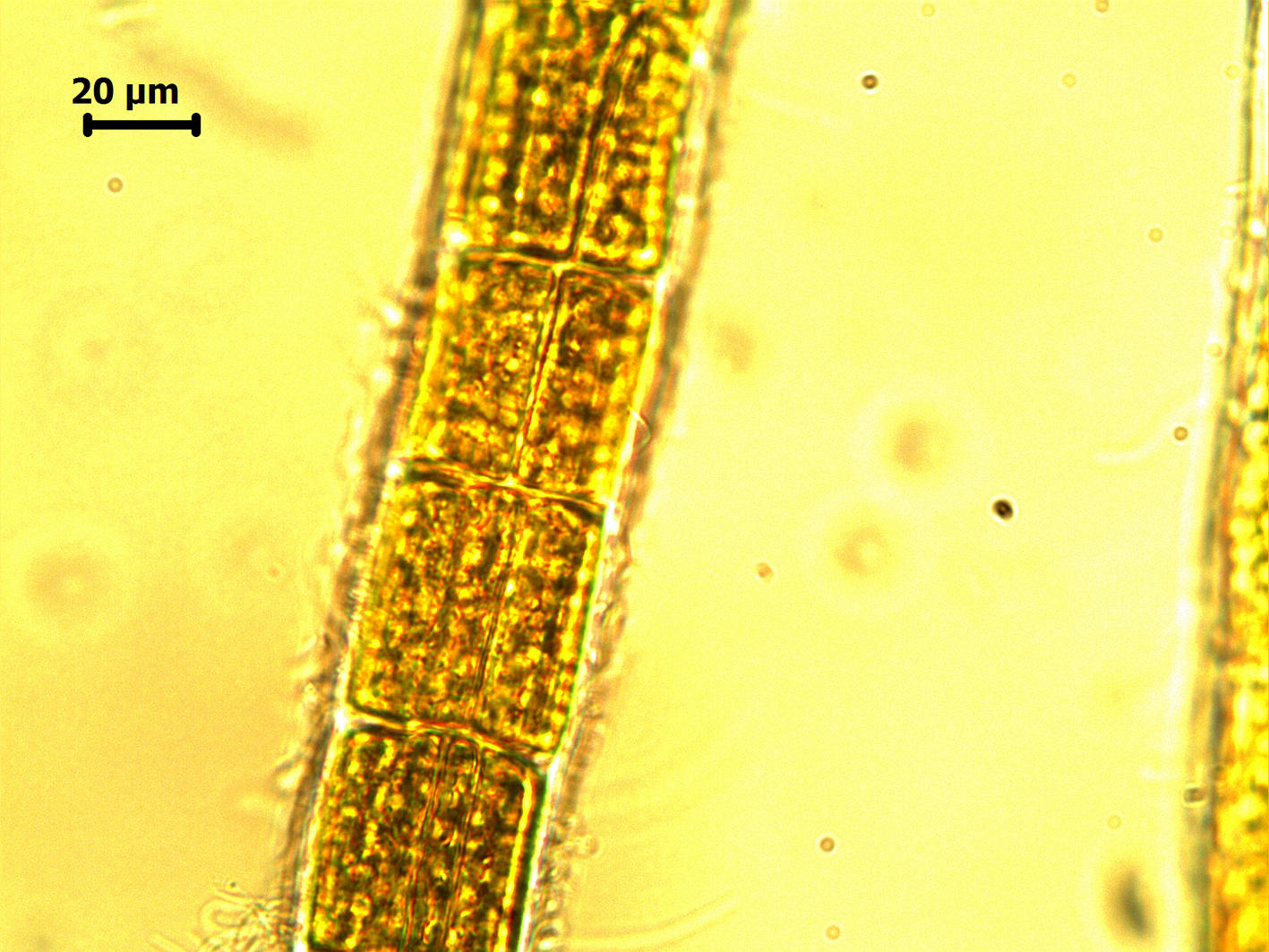 Sphacelaria tribuloides, detail of vegetative cells
References Sphacelaria
Guiry, M.D. & Guiry, G.M. 2012. AlgaeBase. World-wide electronic publication, National University of Ireland, Galway. http://www.algaebase.org; searched January 2012.
Meneghini, G. (1840). Lettera del Prof. Giuseppe Meneghini al Dott. Iacob Corinaldi a Pisa. pp. [1-4]. Pisa: Tipografia Prosperi.
Womersley, H.B.S. (1987). The marine benthic flora of southern Australia. Part II. pp. 481, 169 figs, 1 table, 8 plates, 4 maps. Adelaide: South Australian Government Printing Division.
Cite this record as:
Anderson RJ, Stegenga H, Bolton JJ. 2016. Seaweeds of the South African South Coast.
World Wide Web electronic publication, University of Cape Town, http://southafrseaweeds.uct.ac.za; Accessed on 01 October 2023.