Order Bryopsidales
Family Bryopsidaceae
Bryopsis caespitosa Suhr ex Kutzing 1849: 490
Plants caespitose, medium to dark green, forming bushy clumps a few cm high. Main axis about 125 µm diameter, narrowing gradually towards apex. Branching distichous, irregular, more distal branches reaching the level of the apex and imparting candelabrum-like outline.
Branches about 50-60 µm diameter.
Collections, ecology and regionals distribution
South African endemic, collected from De Hoop to Durban KZN (24-51), in the lower eulittoral zone.
World distribution: Also recorded from Namibia, Japan, Korea and some Pacific islands (M. Guiry in Guiry & Guiry, 2014).
Type locality: "Kaffernkuste", South Africa (Silva et al. 1996).
Note: Stegenga et al. (1996) point out that this species may be synonymous with B. africana, although the latter has thicker axes. However, the illustration of B. caespitosa in Kützing (1856) shows distichous branching, whereas branching in B. africana is polystichous.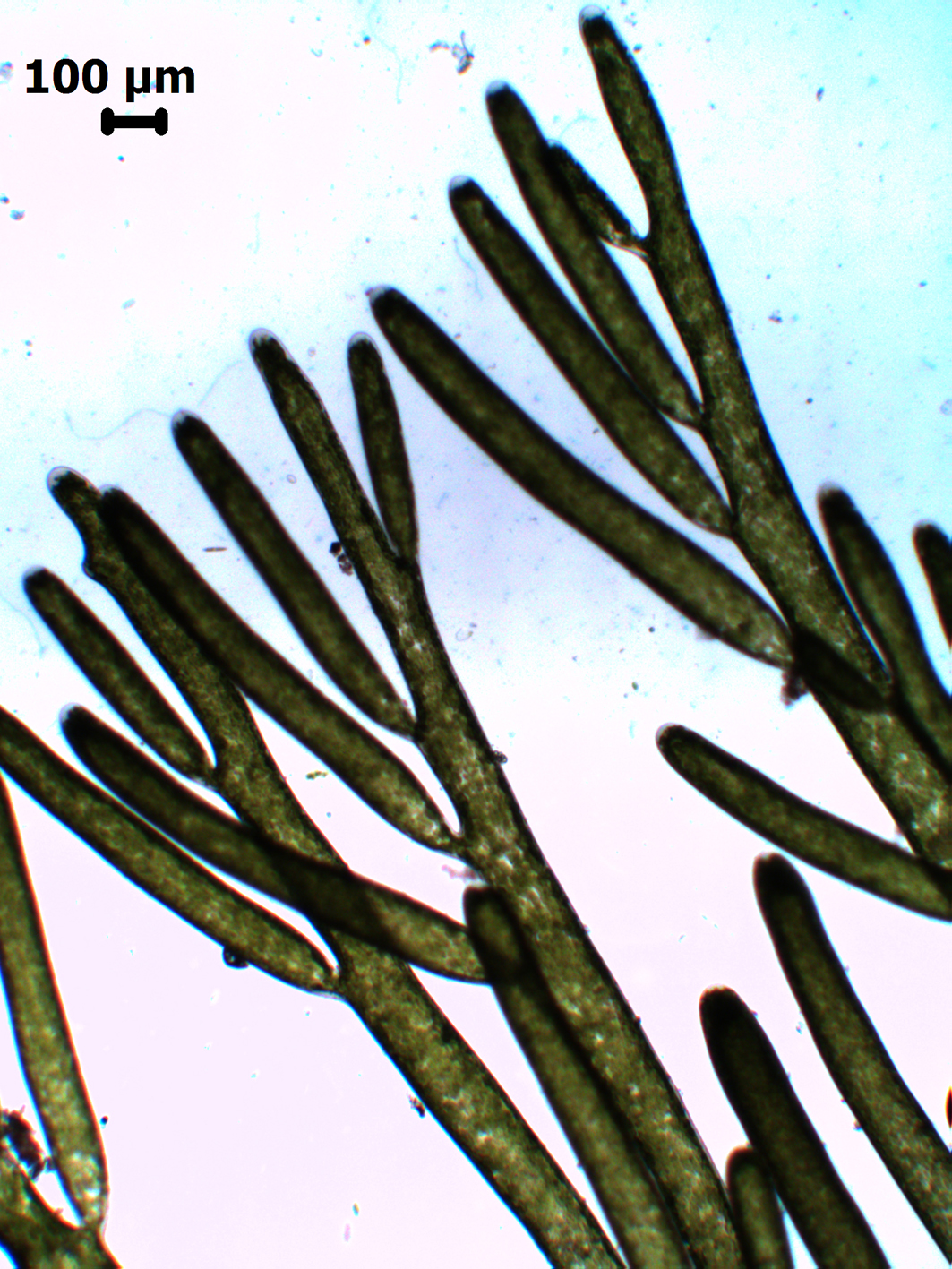 Bryopsis caespitosa, irregular branches reaching level of main axes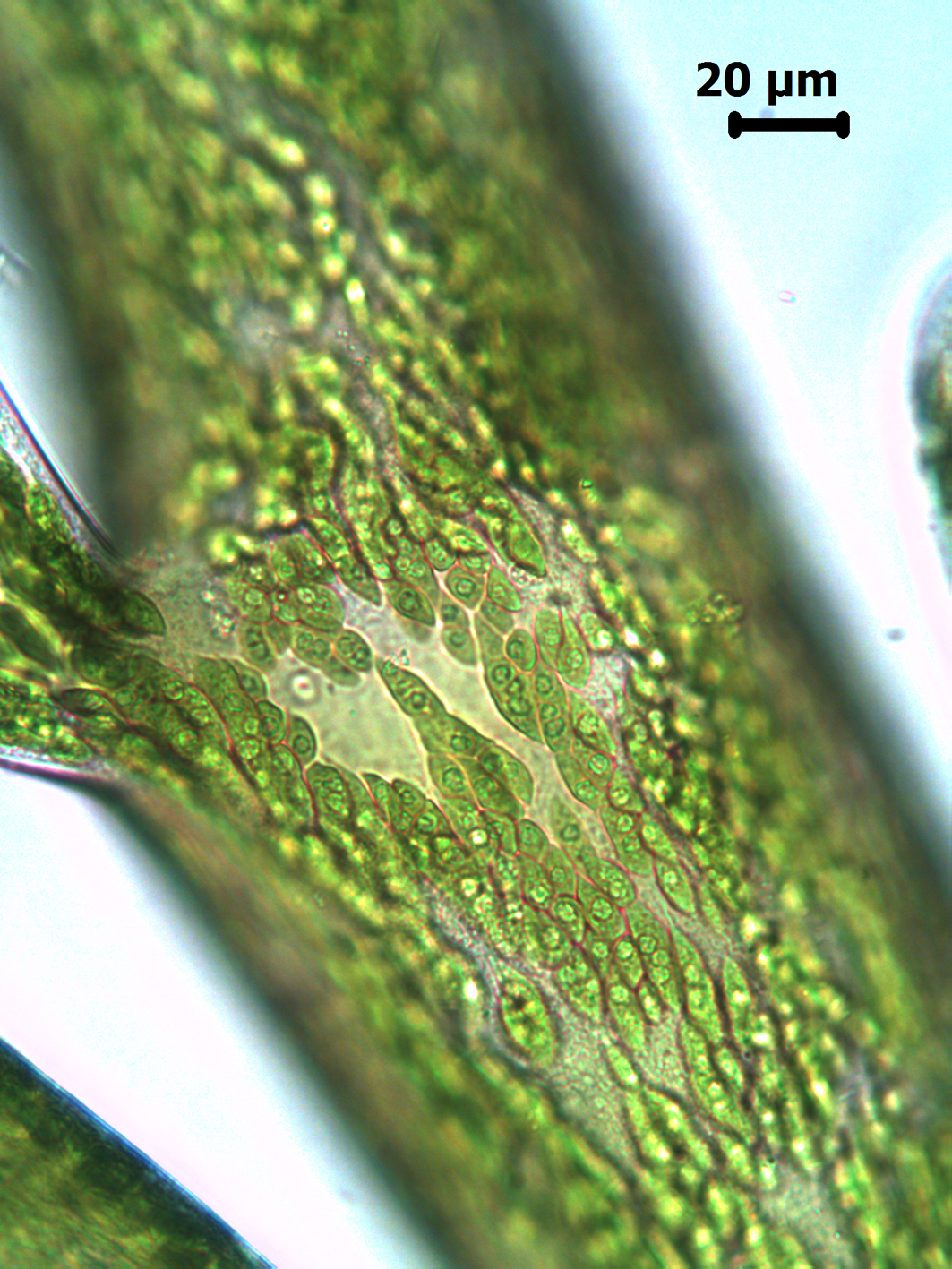 Bryopsis caespitosa, chloroplasts
References Bryopsis caespitosa
Michael Guiry in Guiry, M.D. & Guiry, G.M. 2014. AlgaeBase. World-wide electronic publication, National University of Ireland, Galway. http://www.algaebase.org; searched on 04 June 2014.
Kützing, F.T. (1849). Species algarum. pp. [i]-vi, [1]-922. Lipsiae [Leipzig]: F.A. Brockhaus.
Kützing, F. T. 1856. Tabulae Phycologicae 6.
Silva, P.C., Basson, P.W. & Moe, R.L. (1996). Catalogue of the benthic marine algae of the Indian Ocean. University of California Publications in Botany 79: 1-1259.
Stegenga, H., Bolton, J.J. and R. J. Anderson. 1997. Seaweeds of the South African west coast. Contributions from the Bolus Herbarium 18: 655 pp.
Cite this record as:
Anderson RJ, Stegenga H, Bolton JJ. 2016. Seaweeds of the South African South Coast.
World Wide Web electronic publication, University of Cape Town, http://southafrseaweeds.uct.ac.za; Accessed on 21 September 2023.