Order Bryopsidales
Family Bryopsidaceae
Bryopsis hypnoides Lamouroux 1809: 135
Plants light to dark green, bushy, up to 6 cm tall. Axes with up to 3 orders of branches, polystichously arranged but sometimes pinnate near the apices, apices shaped like narrow pyramid. Main siphons 400 (-500) µm in diameter, tapering towards end. Ramuli unbranched for up to 2.5 mm before branching, up to 150 µm diameter.
Collections, ecology and regional distribution
Collected from False Bay to Kei Mouth (17-43), in the lower eulittoral zone and in rock pools.
World distribution: Also recorded from Namibia (Rull Lluch 2002), Tanzania, Madagascar, Mauritius, Kenya (Silva et al. 1996). Distribution apparently almost worldwide.
Type locality: Mediterranean coast of France (Silva et al. 1996).
Note: Some authors consider this species to be a growth form of B. plumosa.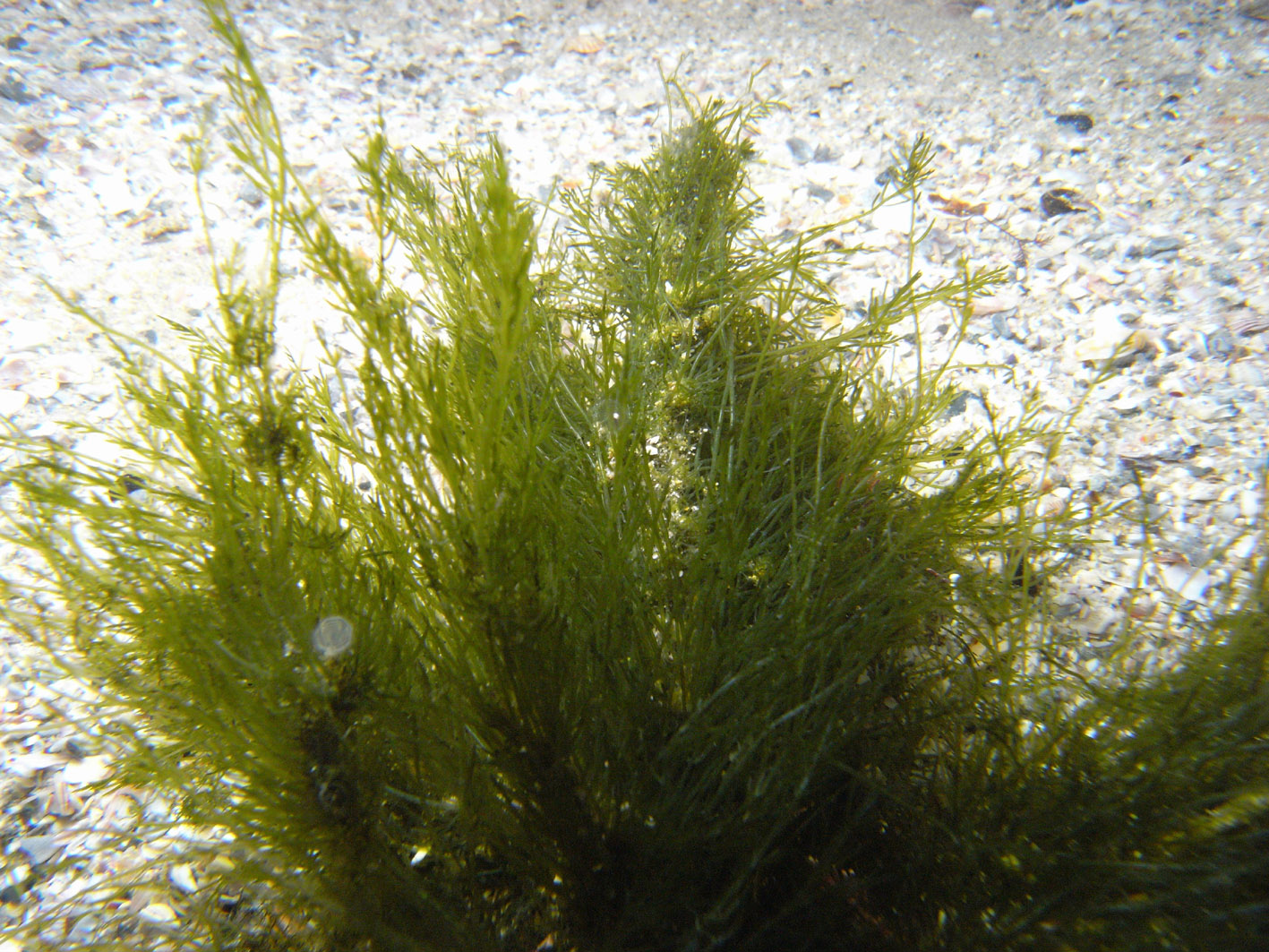 Bryopsis hypnoides, Kei Mouth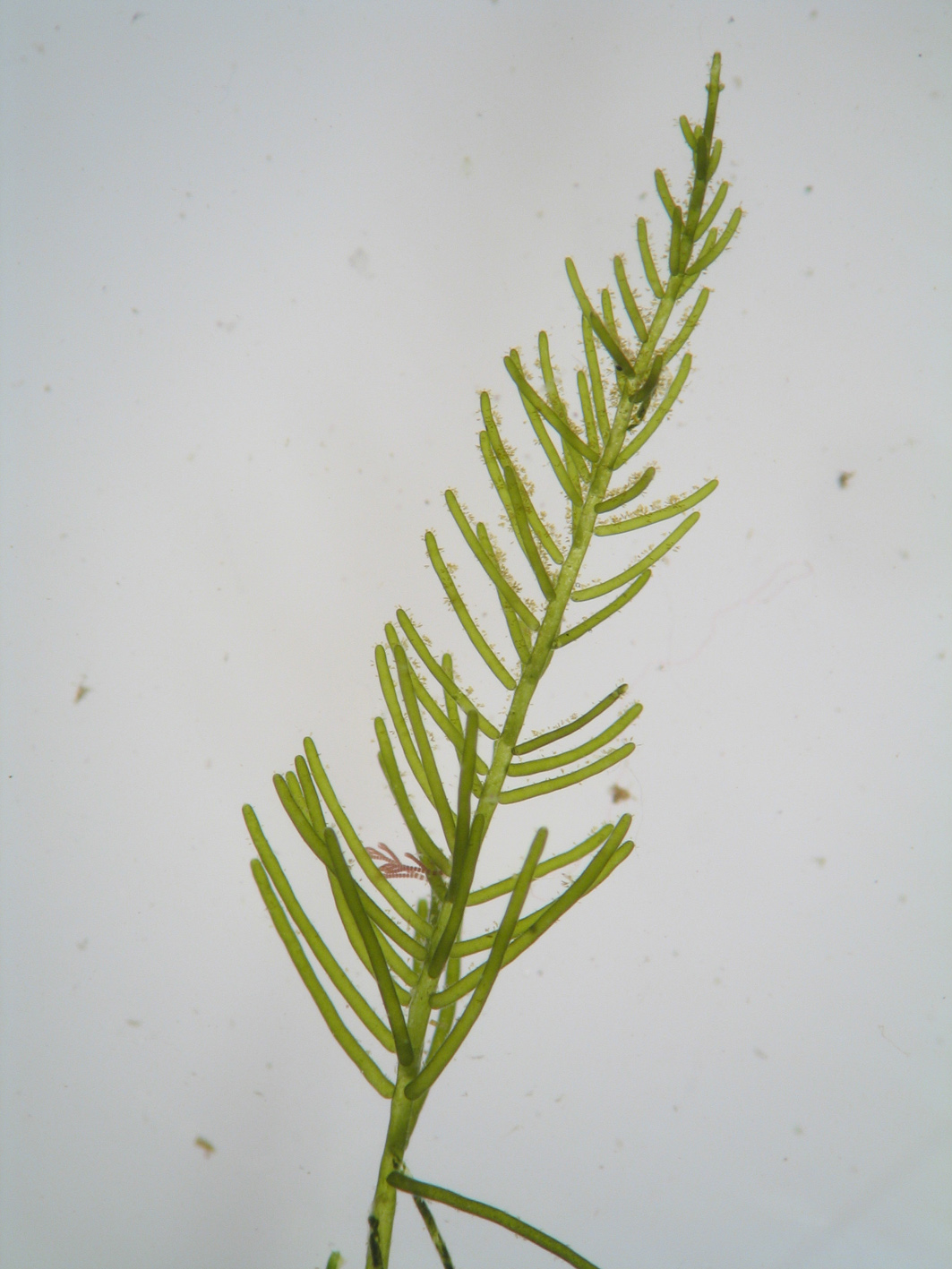 Bryopsis hypnoides, branching pattern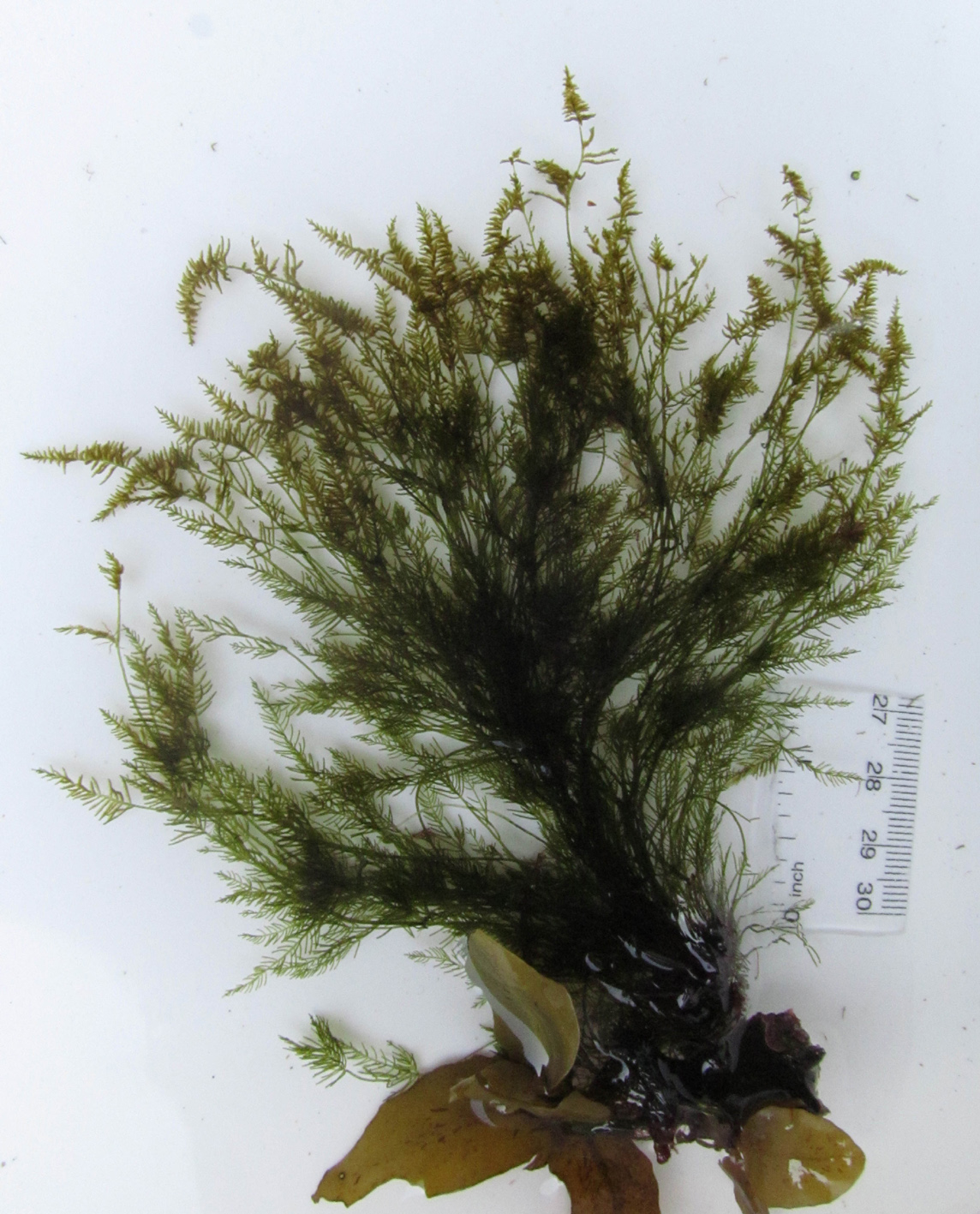 Bryopsis hypnoides, note pyramidal branch tufts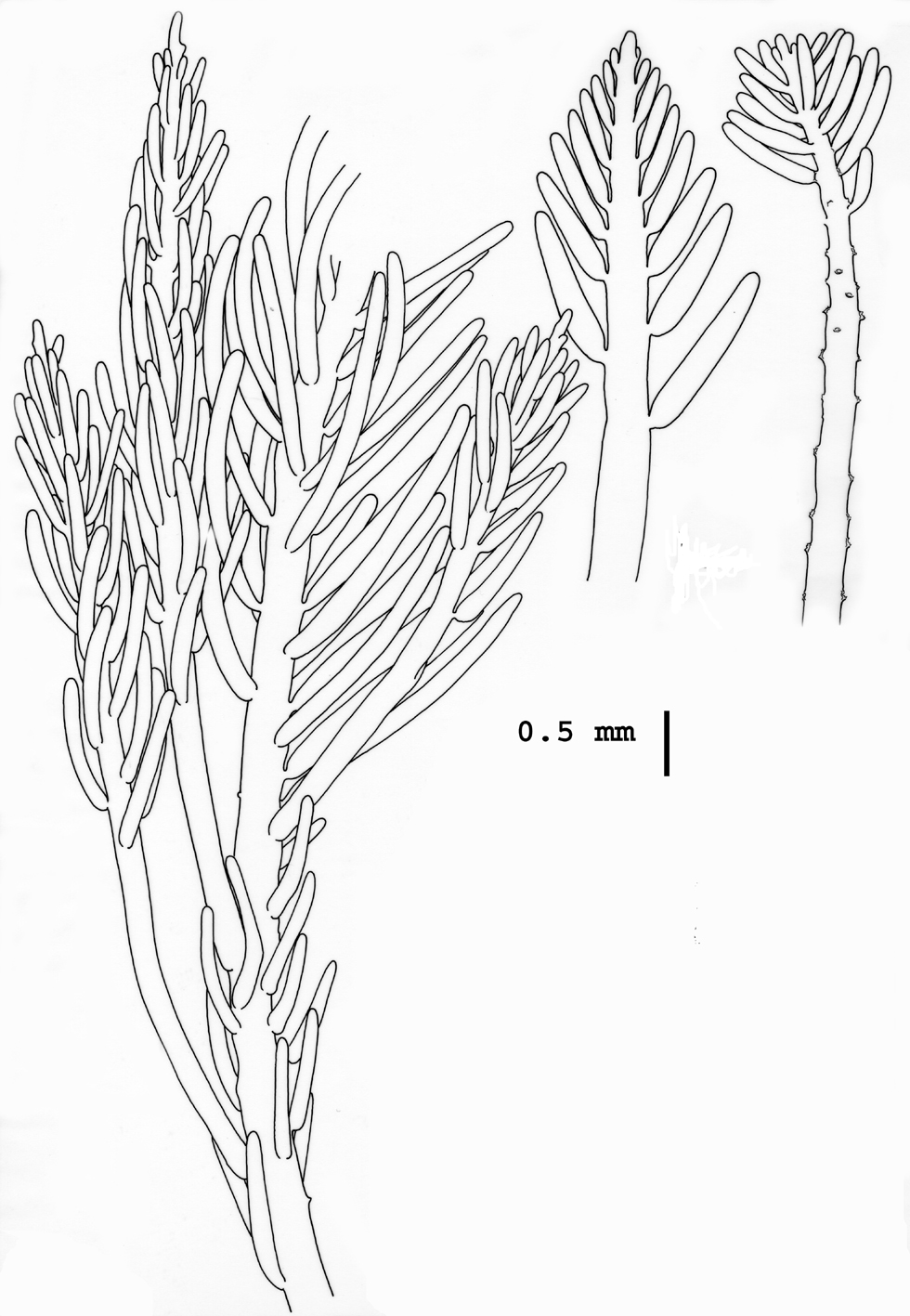 Bryopsis hypnoides, thallus apices (reproduced from Stegenga et al. 1997).
References Bryopsis hypnoides
Lamouroux, J.V.F. (1809). Observations sur la physiologie des algues marines, et description de cinq nouveaux genres de cette famille. Nouveau Bulletin des Sciences, par la Société Philomathique de Paris 1: 330-333, fig. 2, pl. 6.
Rull Lluch, J. 2002. Marine benthic algae of Namibia. Scientia Marina 66 (Supplement 3): 258 pp.
Silva, P.C., Basson, P.W. & Moe, R.L. (1996). Catalogue of the benthic marine algae of the Indian Ocean. University of California Publications in Botany 79: 1-1259.
Stegenga, H., Bolton, J.J. and R. J. Anderson. 1997. Seaweeds of the South African west coast. Contributions from the Bolus Herbarium 18: 655 pp.
Cite this record as:
Anderson RJ, Stegenga H, Bolton JJ. 2016. Seaweeds of the South African South Coast.
World Wide Web electronic publication, University of Cape Town, http://southafrseaweeds.uct.ac.za; Accessed on 21 September 2023.