Order Caulerpales
Family Caulerpaceae
Caulerpa racemosa (Forsskål) J. Agardh 1873: 35-36
Plants bright light-green, often looking like cushions of small grapes. Creeping cylindrical stolons 1-2 mm in diameter are attached by root-like rhizoids and bear erect assimilators that divide once or twice and are covered with (sometimes dense) radially-arranged branchlets each comprising a short (2-3 mm) stalk ending in a spherical (bead-like) tip 2-4 mm in diameter. The variable shape of the branchlets and vesicles has led to the description of many varieties and forms of this species.
Collections, ecology and regional distribution
Recorded from Port Alfred through Kwazulu-Natal into the tropics (39-58). Here it is found in the lower eulittoral and rock pools, often interwoven into algal turfs.
World distribution: varieties and forms of this species occur throughout the tropics.
Type locality: Egypt (Silva et al. 1996).
Note: In Polynesia this species (in various forms) is eaten raw as a salad.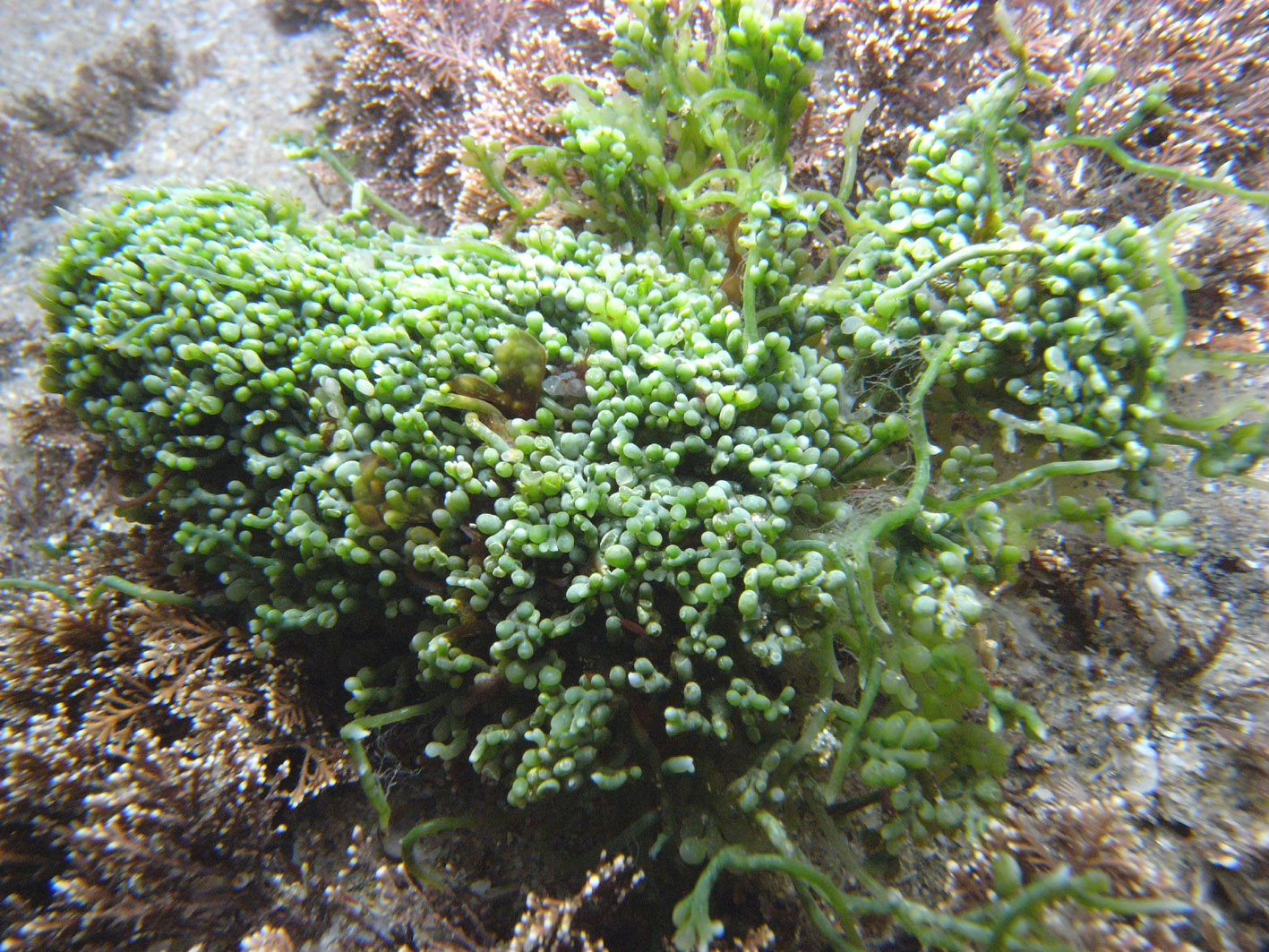 Caulerpa racemosa, Kei Mouth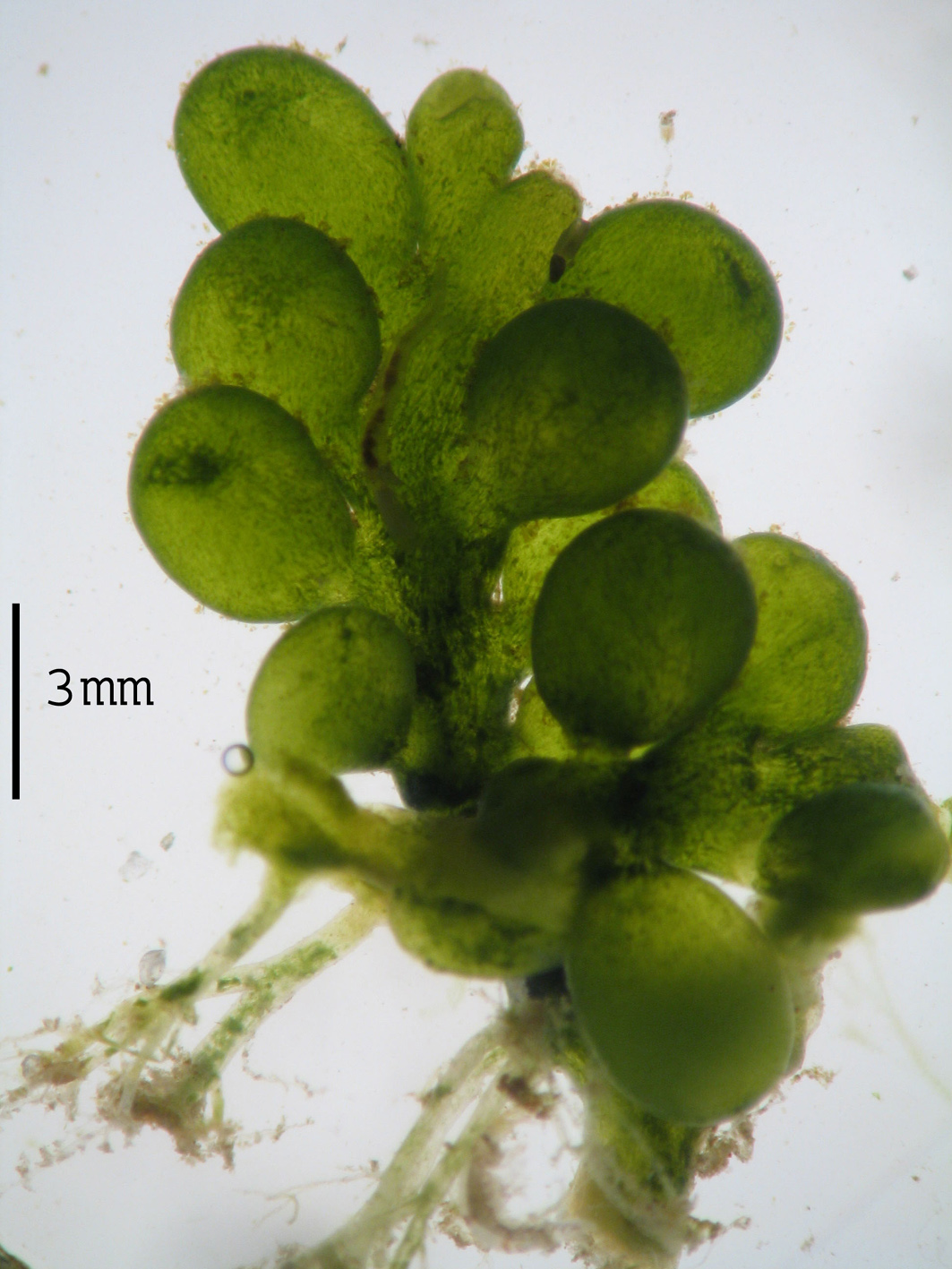 Caulerpa racemosa, detail of assimilators
References Caulerpa racemosa
Agardh, J.G. (1873). Till algernes systematik. Nya bidrag. Lunds Universitets års-Skrift, Afdelningen for Mathematik och Naturvetenskap 9(8): 1-71.
Silva, P.C., Basson, P.W. & Moe, R.L. (1996). Catalogue of the benthic marine algae of the Indian Ocean. University of California Publications in Botany 79: 1-1259.
Cite this record as:
Anderson RJ, Stegenga H, Bolton JJ. 2016. Seaweeds of the South African South Coast.
World Wide Web electronic publication, University of Cape Town, http://southafrseaweeds.uct.ac.za; Accessed on 21 September 2023.