Order Cladophorales
Family Cladophoraceae
Chaetomorpha aerea (Dillwyn) Kützing 1849: 379
Plants erect, attached, comprising vivid green filaments up to 10 cm tall. Basal cell up to 1 mm long, with spreading lobed rhizoid; additional filaments originating from the rhizoid. Filaments cylindrical or slightly constricted at cross-walls, but cells becoming barrel-shaped in the distal (fertile) part of the filament. Cell diameter from 150-200 µm immediately above the basal cell to 200-300 µm in distal parts; cells 0.4-1.0 times as long as broad. Reproductive cells formed at apical ends of filaments, more or less barrel-shaped, about as long as broad. (Description from Stegenga et al. 1997).
Collections, ecology and regional distribution
Recorded from False Bay to northern Kwazulu-Natal (17-58). Found in the mid-high eulittoral or supralittoral rock pools, sometimes associated with sand cover.
World distribution: widespread in temperate and tropical seas (Guiry & Guiry 2012).
Type locality: Norfolk, England (Guiry & Guiry 2012).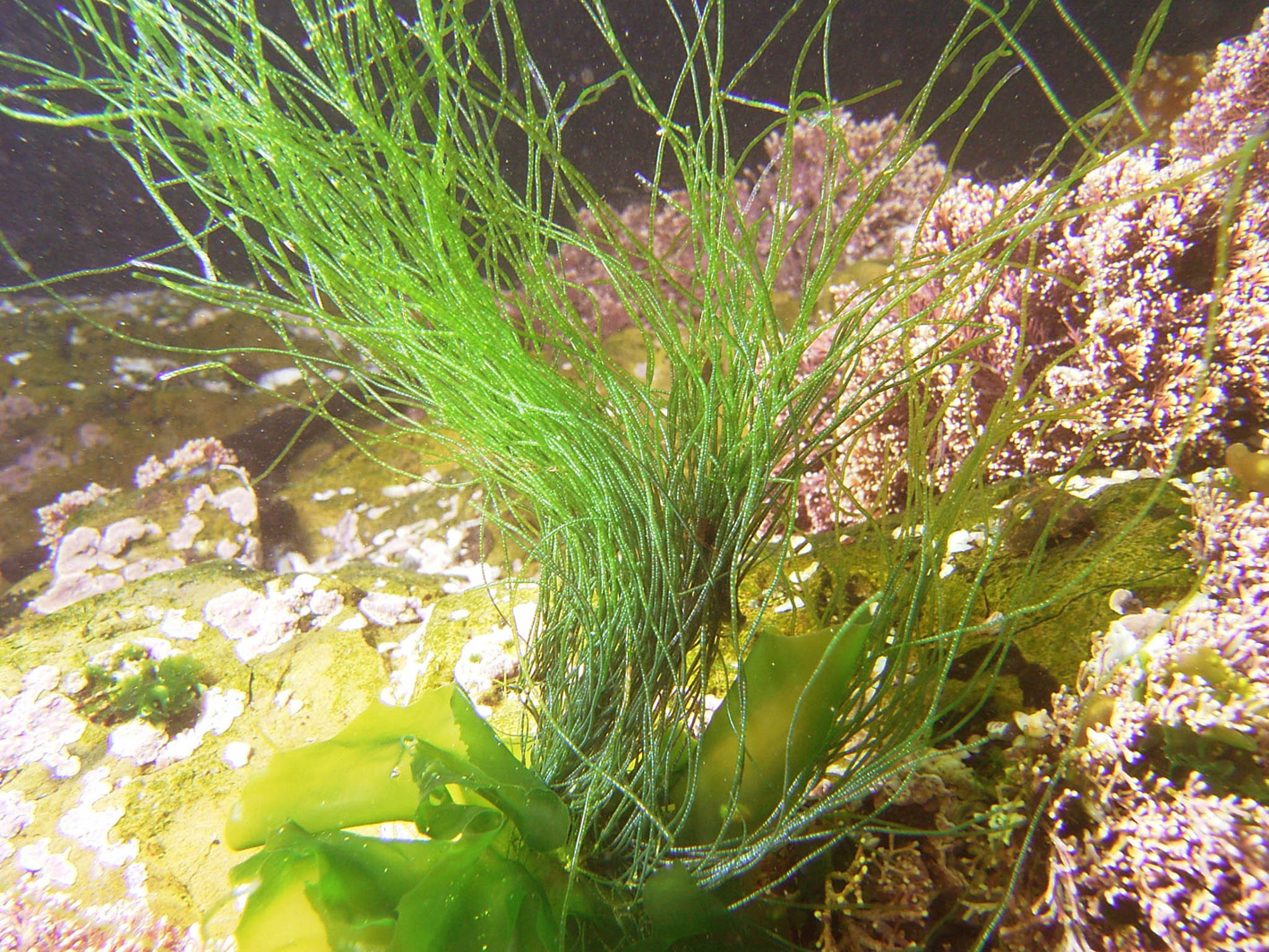 Chaetomorpha aerea, Haga Haga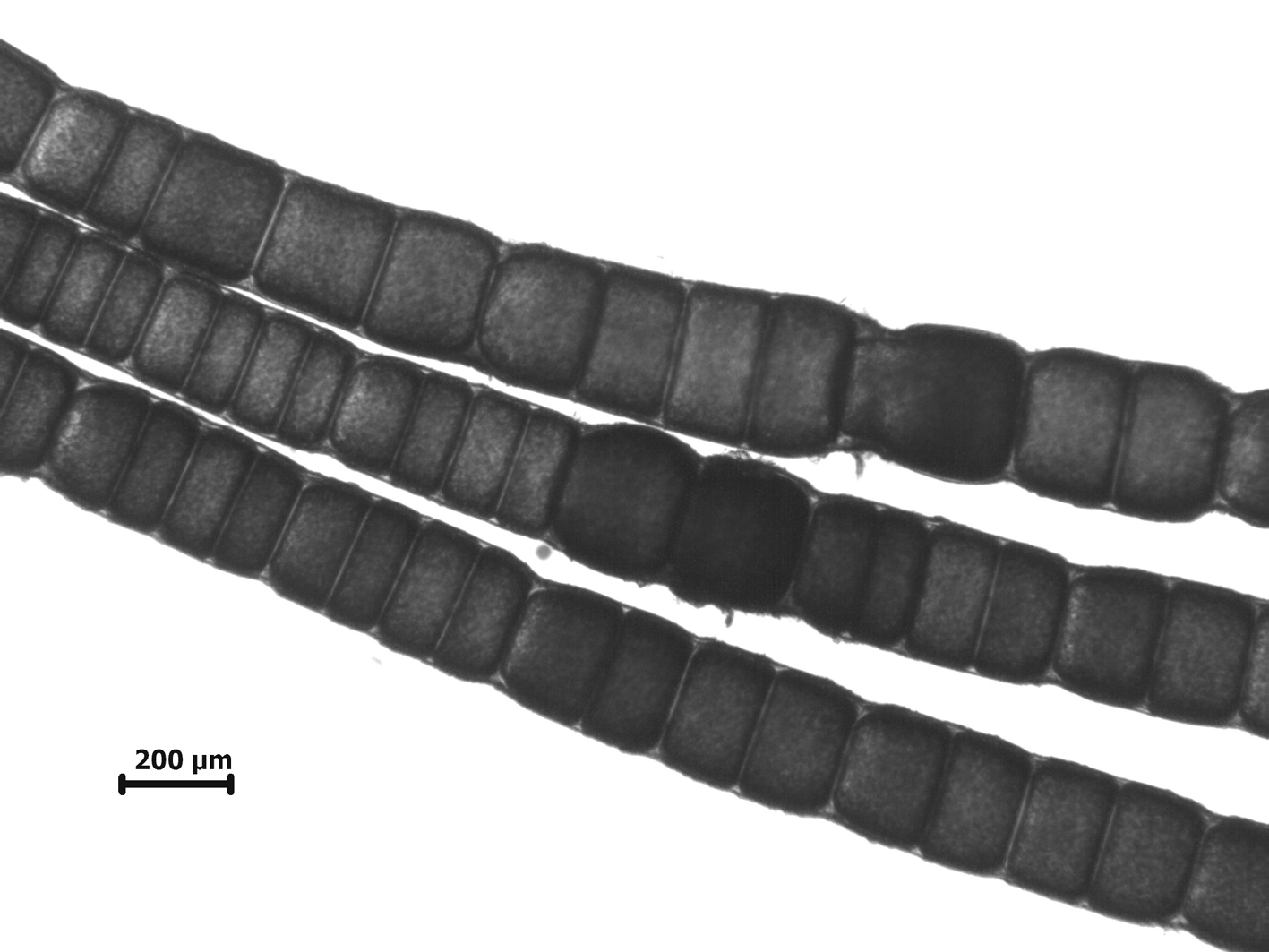 Chaetomorpha aerea, detail of cells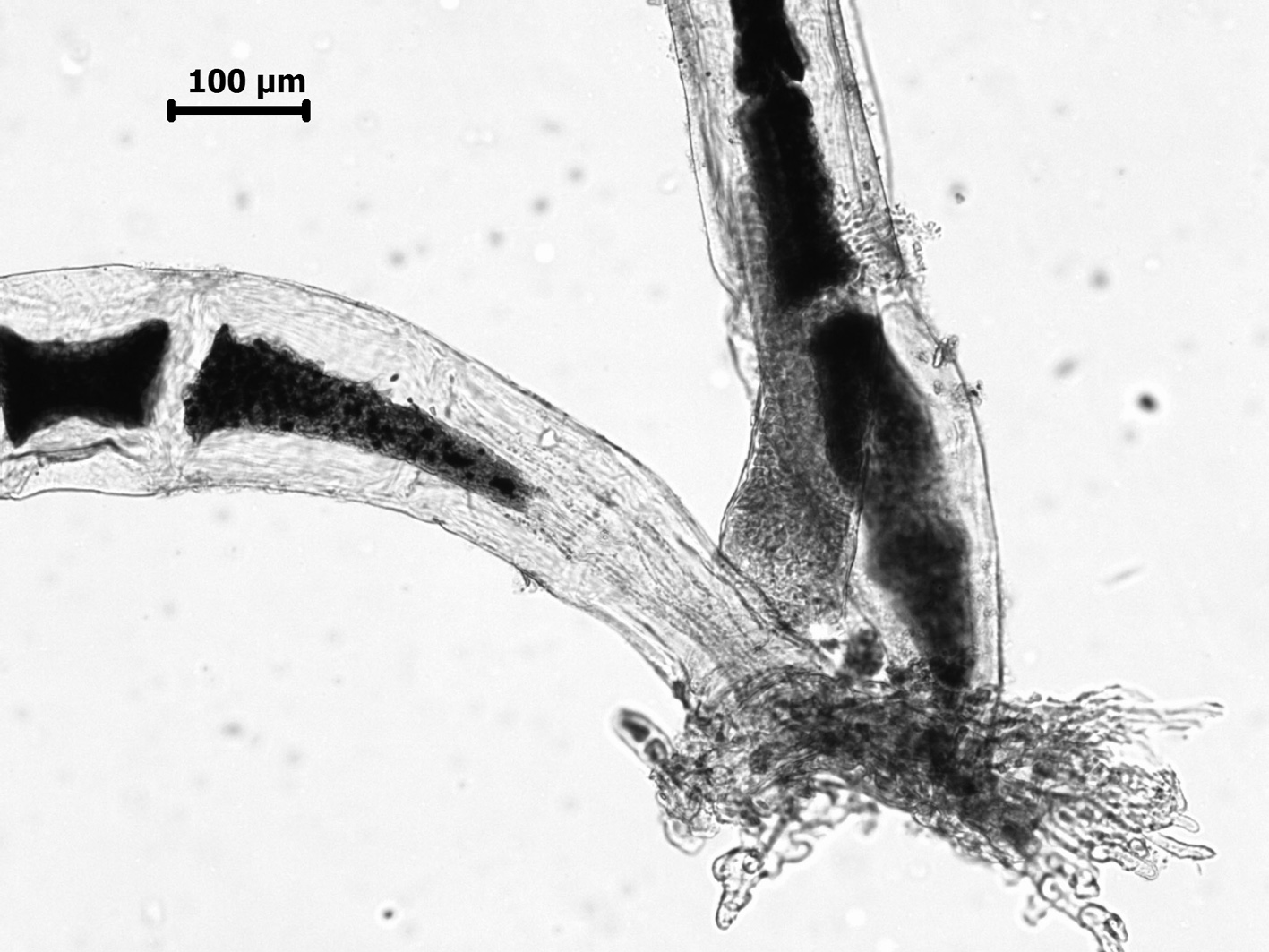 Chaetomorpha aerea, detail of basal cell and rhizoidal holdfast (slide preparation)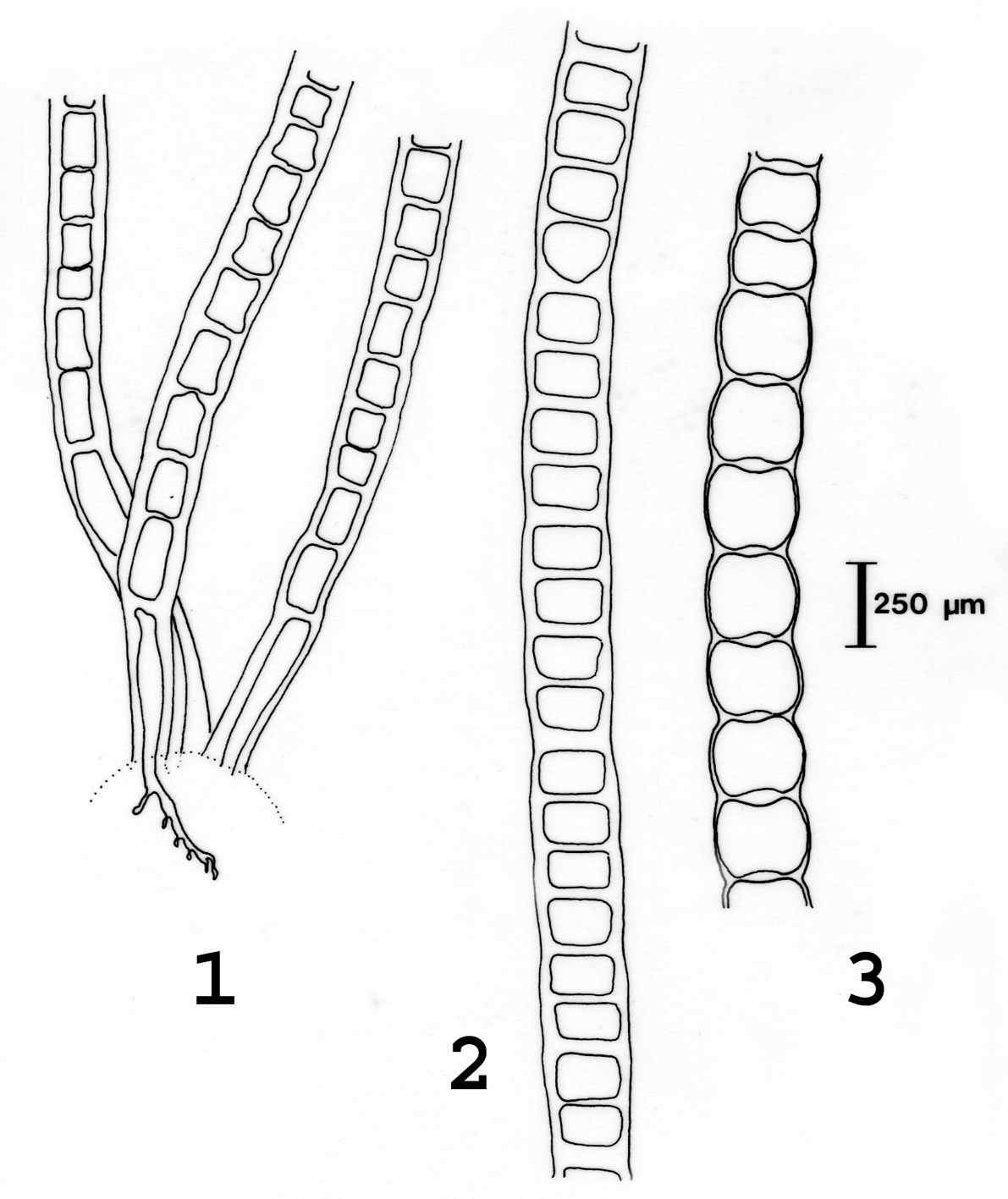 Chaetomorpha aerea. 1, Attachment. 2, Vegetative filament. 3, Fertile filament. Reproduced from Stegenga et al. (1997
References Chaetomorpha aerea
Kützing, F.T. (1849). Species algarum. pp. [i]-vi, [1]-922. Lipsiae [Leipzig]: F.A. Brockhaus.
Guiry, M.D. & Guiry, G.M. 2012. AlgaeBase. World-wide electronic publication, National University of Ireland, Galway. http://www.algaebase.org; April 2012.
Stegenga, H., Bolton, J.J. and R. J. Anderson. 1997. Seaweeds of the South African west coast. Contributions from the Bolus Herbarium 18: 655 pp.
Cite this record as:
Anderson RJ, Stegenga H, Bolton JJ. 2016. Seaweeds of the South African South Coast.
World Wide Web electronic publication, University of Cape Town, http://southafrseaweeds.uct.ac.za; Accessed on 01 October 2023.