Order Cladophorales
Family Cladophoraceae
Chaetomorpha linum (O.F.Müller) Kützing 1845: 204
Plants bright to dark green, forming entangled masses of very long filaments; attachment structures absent. Filaments of uniform 250-300 µm diameter; cells cylindrical, 1-2 times as long as broad. Reproductive structures not seen.
Collections, ecology and regional distribution
Recorded from Table Bay harbour to northern Kwazulu-Natal (15-58). Found in sheltered environments such as harbours and estuaries.
World distribution: Virtually cosmopolitan in temperate and tropical seas (Guiry & Guiry 2012).
Type locality: Nakskov Fjord, Lolland, Denmark (Lipkin & Silva 2002).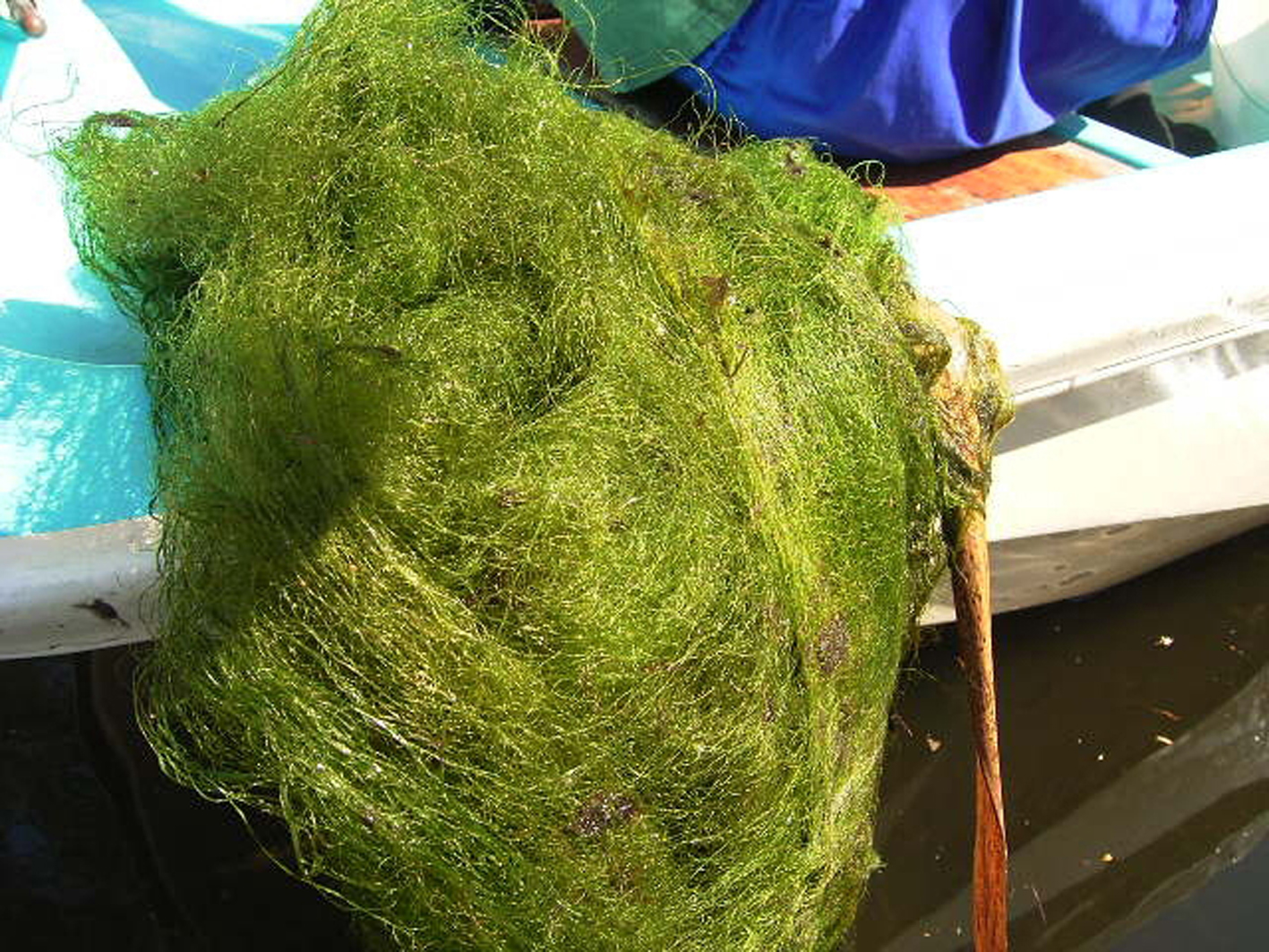 Chaetomorpha linum, mat of filaments from upper reaches of the Goukou Estuary, Stilbaai

Chaetomorpha linum, detail of filaments, each 250-300 µm wide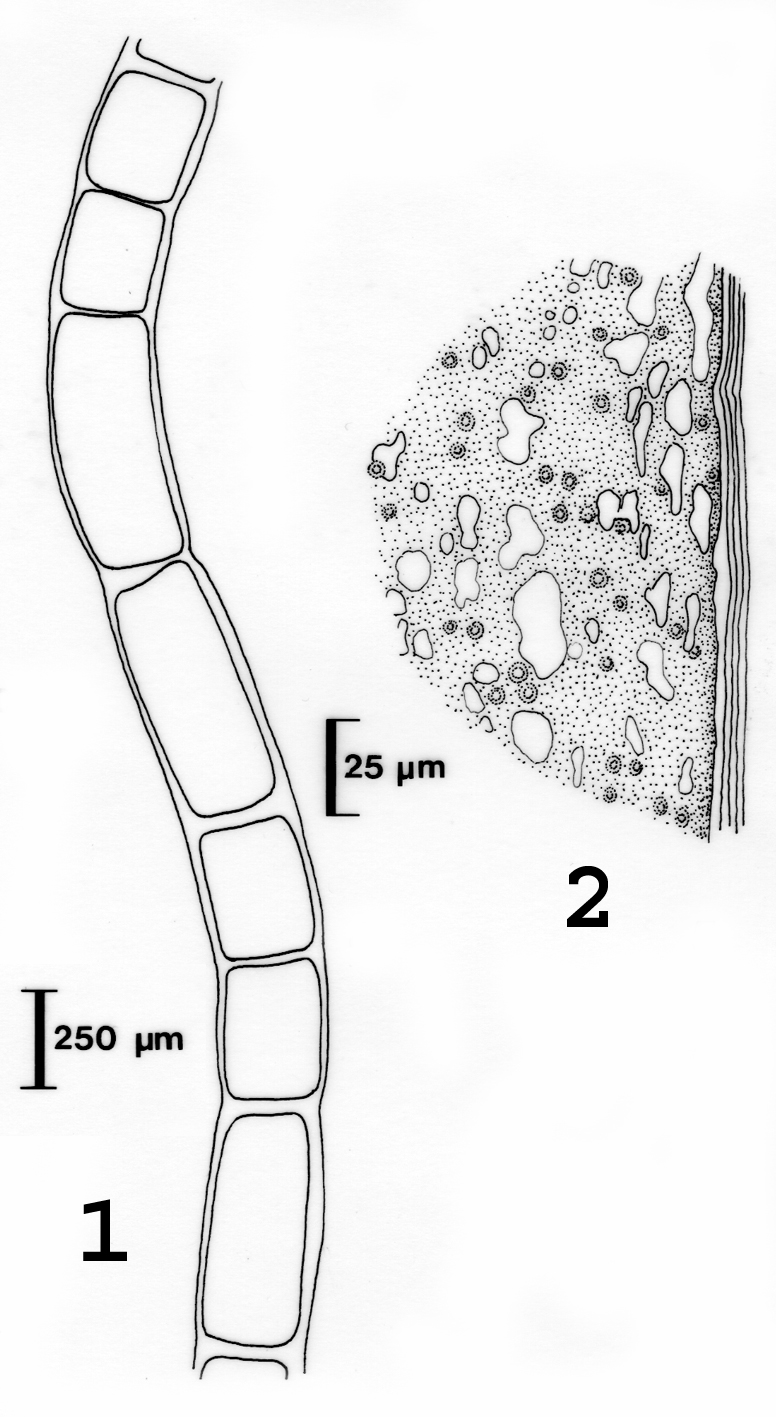 Chaetomorpha linum. 1, Vegetative filament. 2, Chloroplasts with pyrenoids. Reproduced from Stegenga et al. (1997).
References Chaetomorpha linum
Guiry, M.D. & Guiry, G.M. 2012. AlgaeBase. World-wide electronic publication, National University of Ireland, Galway. http://www.algaebase.org; searched July 2012.
Lipkin, Y. & Silva, P.C. (2002). Marine algae and seagrasses of the Dahlak Archipelago, southern Red Sea. Nova Hedwigia 75: 1-90, 7 figs.
Kützing, F.T. (1845). Phycologia germanica, d. i. Deutschlands Algen in bündigen Beschreibungen. Nebst einer Anleitung zum Untersuchen und Bestimmen dieser Gewächse für Anfänger. pp. i-x, 1-340. Nordhausen: W. Köhne. (Kützing) M.J.Wynne 2011: 112, figs 1, 2 a, b
Stegenga, H., Bolton, J.J. and R. J. Anderson. 1997. Seaweeds of the South African west coast. Contributions from the Bolus Herbarium 18: 655 pp.
Cite this record as:
Anderson RJ, Stegenga H, Bolton JJ. 2016. Seaweeds of the South African South Coast.
World Wide Web electronic publication, University of Cape Town, http://southafrseaweeds.uct.ac.za; Accessed on 25 September 2023.