Cladophorales
Cladophoraceae
Chaetomorpha natalensis (Hering) De Toni 1889: 275
Plants green to pale green, forming lax clumps, free-floating or entangled in other algae. Filaments fine; cells ca 100 µm in diameter, 1-3 times longer than broad. Reproductive structures not seen.
Collections, ecology and regional distribution
Recorded from Algoa Bay to the Durban (36-51). Found in upper tide pools and sheltered lagoon areas.
World distribution: Also recorded from Mauritius (Silva et al. 1996).
Type locality: Port Natal (Durban) South Africa (Hering 1841).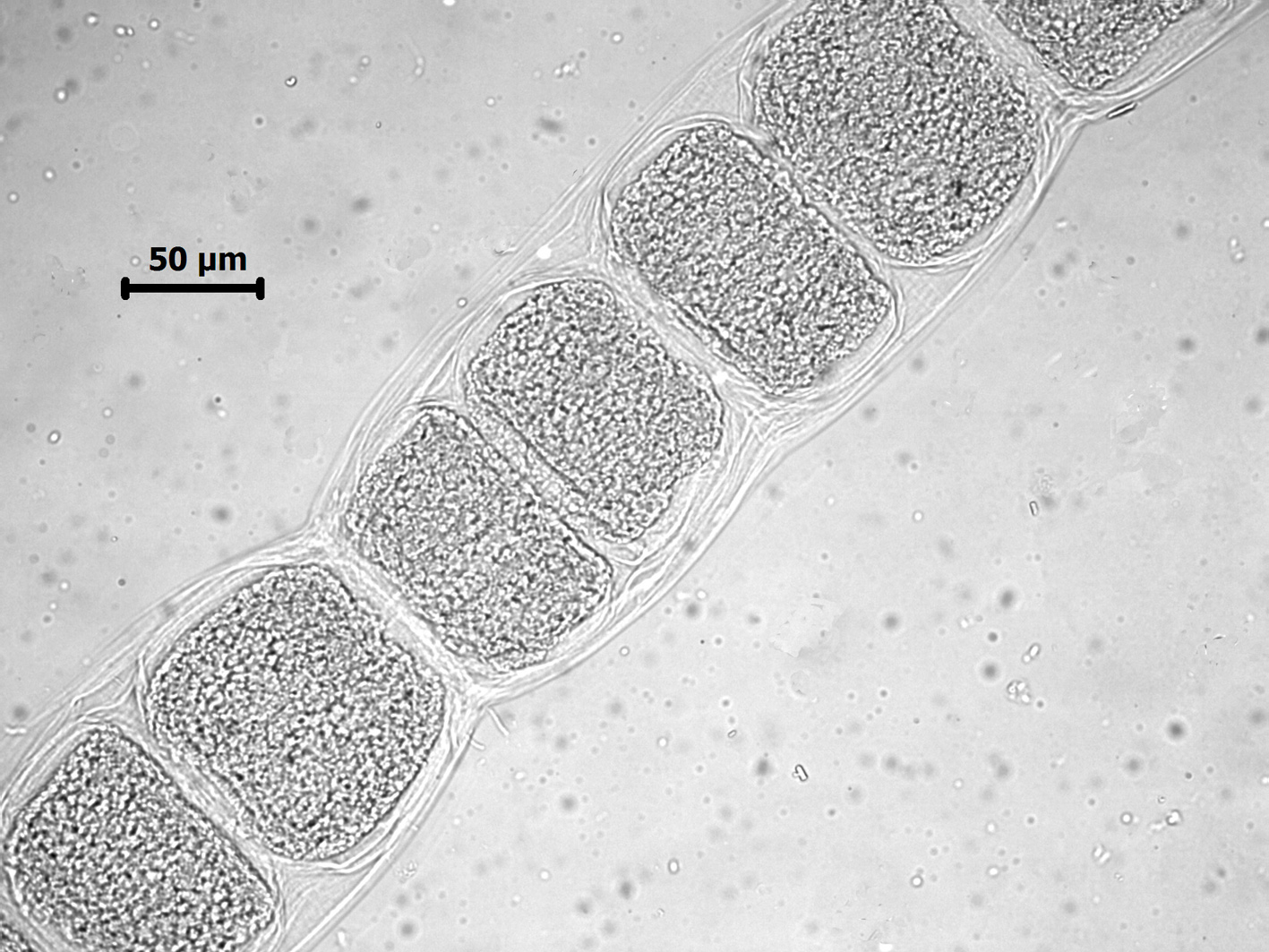 Chaetomorpha natalensis, Kowie Estuary, (slide EC37, identified as "cf natalensis")
References Chaetomorpha natalensis
De Toni, G.B. (1889). Sylloge algarum omnium hucusque cognitarum. Vol. I. Chlorophyceae. pp. [3]-12, [i]-cxxxix, 1-1315. Patavii [Padua]: Sumptibus auctoris.
Hering, [K.] (1841). Diagnoses algarum novarum a cl. Dre. Ferdinand Krauss in Africa Australi lectarum. Annals and Magazine of Natural History [Series 1]
Silva, P.C., Basson, P.W. & Moe, R.L. (1996). Catalogue of the benthic marine algae of the Indian Ocean. University of California Publications in Botany 79: 1-1259.
Cite this record as:
Anderson RJ, Stegenga H, Bolton JJ. 2016. Seaweeds of the South African South Coast.
World Wide Web electronic publication, University of Cape Town, http://southafrseaweeds.uct.ac.za; Accessed on 21 September 2023.