Order Cladophorales
Family Cladophoraceae
Cladophora albida (Nees) Kutzing 1843: 267
Plants medium green, forming dense flaccid tufts a few to ca 5 cm tall, irregularly and often unilaterally branched, attached by basal rhizoids. Growth acropetal but with intercalary divisions, new cell usually producing a lateral but sometimes several cells in a row unbranched. Laterals at acute to wide angles; 1-2 (-3) laterals per parent cell. Apical cells 10-50 µm in diameter and 1-20 times as long as broad; basal cells 20-80 µm in diameter and 1.5-8 times as long as broad.
Collections ecology and regional distribution
Recorded from De Hoop to Kenton-on-Sea (24-38). Found in intertidal pools and lower eulittoral.
World distribution: Widespread in temperate and seas, and previously recorded under many synonyms (Guiry & Guiry 2012).
Type locality: Island of Selsey, England (Womersley 1984).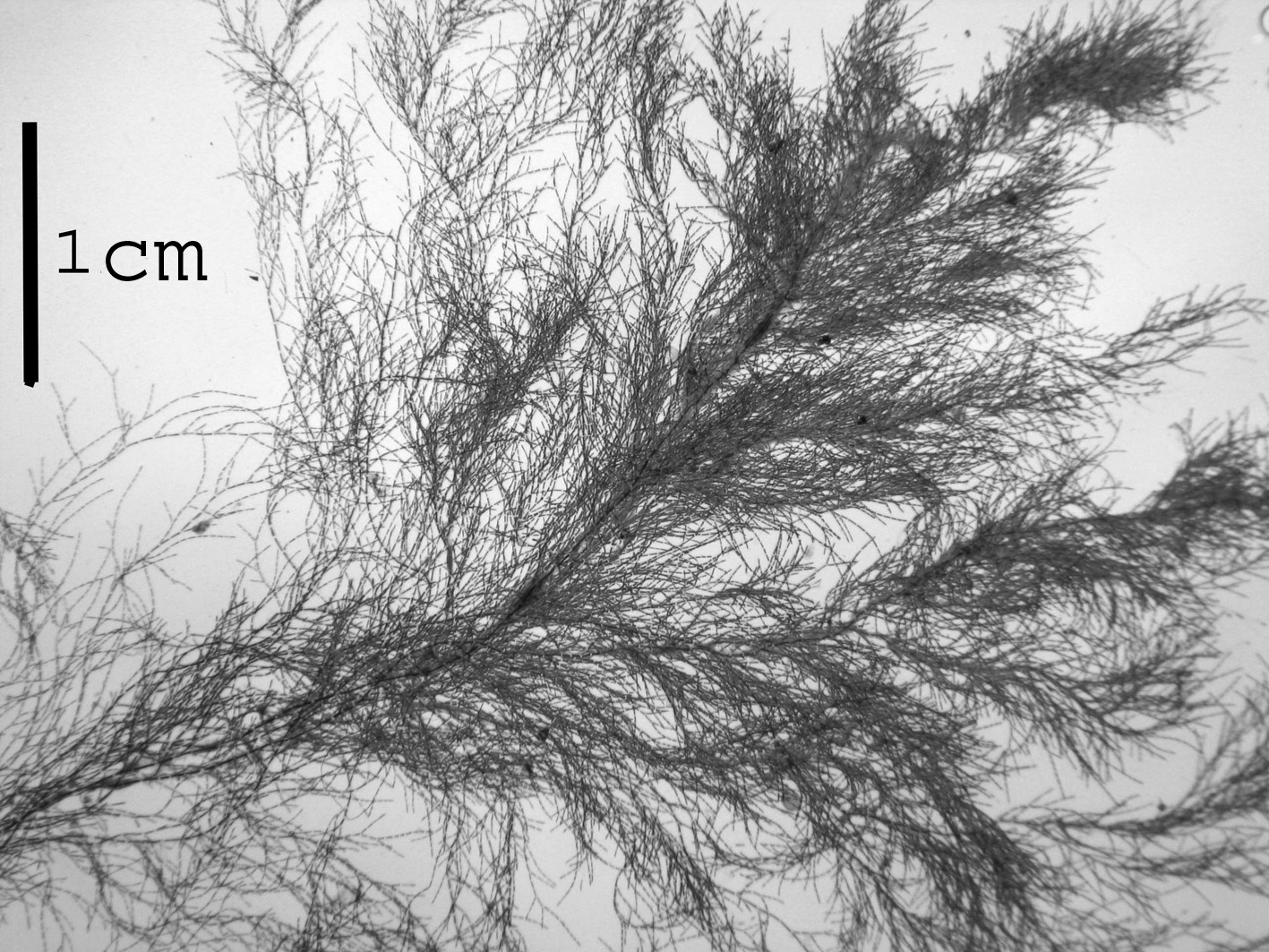 Cladophora albida, habit (stained slide material )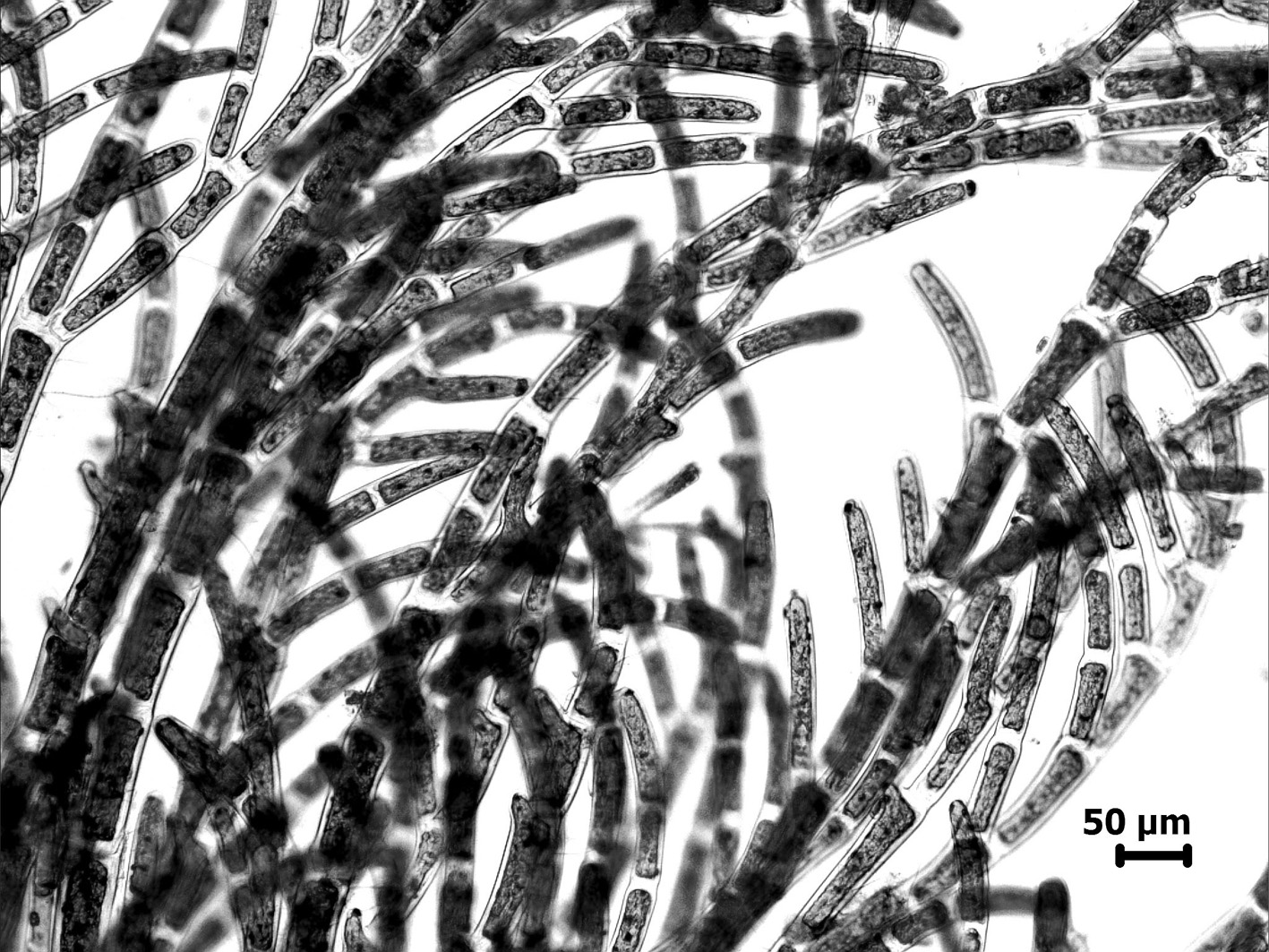 Cladophora albida, branching detail (stained slide material )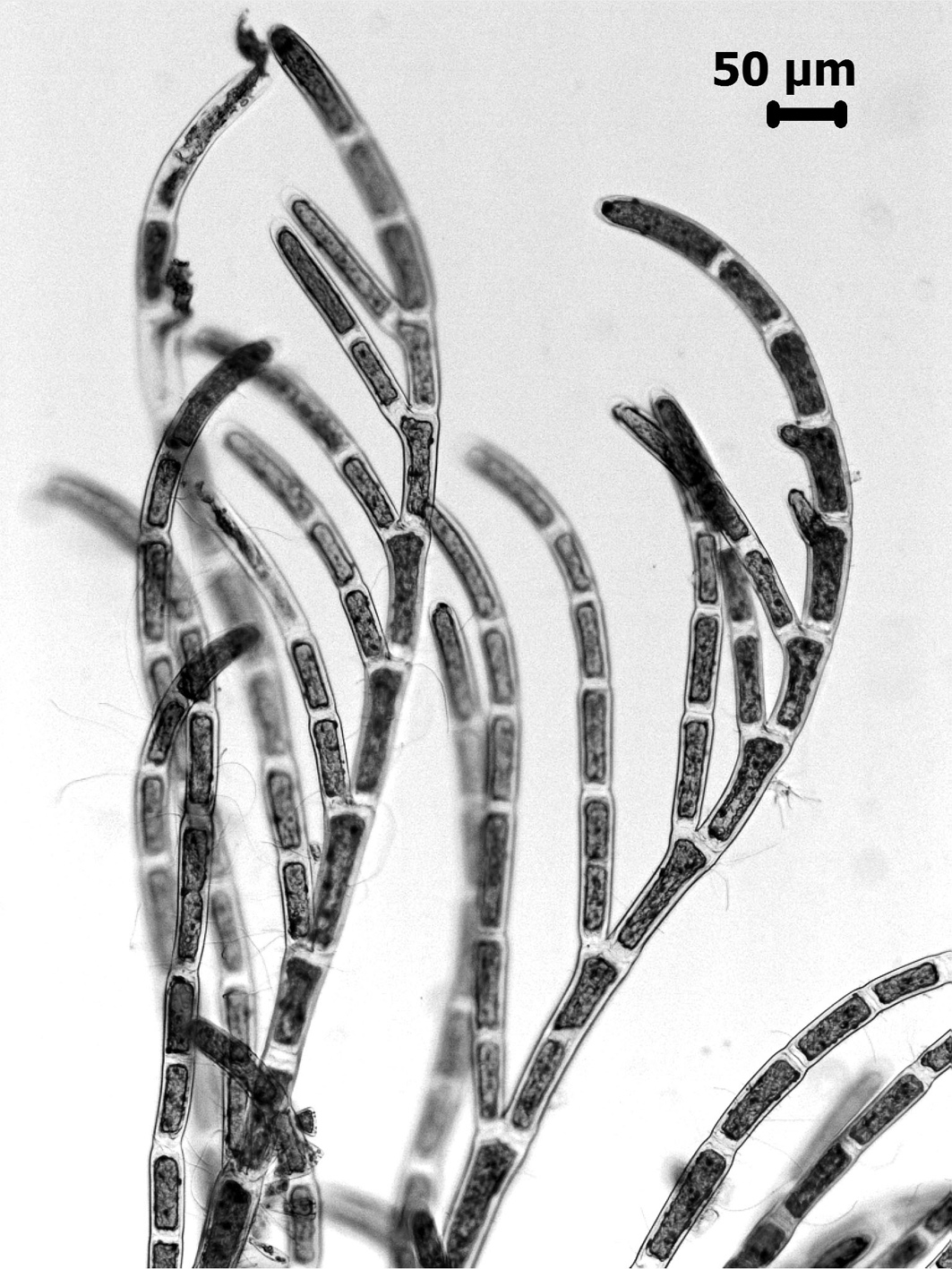 Cladophora albida, branch apices (stained slide material )
References Cladophora albida
Guiry, M.D. & Guiry, G.M. 2012. AlgaeBase. World-wide electronic publication, National University of Ireland, Galway. http://www.algaebase.org; searched July 2012.
Kützing, F.T. (1843). Phycologia generalis oder Anatomie, Physiologie und Systemkunde der Tange... Mit 80 farbig gedruckten Tafeln, gezeichnet und gravirt vom Verfasser. pp. [part 1]: [i]-xxxii, [1]-142, [part 2:] 143-458, 1, err.], pls 1-80. Leipzig: F.A. Brockhaus.
Womersley, H.B.S. (1984). The marine benthic flora of southern Australia. Part I. pp. 329, 102 figs, 16 plates. Adelaide: Government Printer, South Australia.
Cite this record as:
Anderson RJ, Stegenga H, Bolton JJ. 2016. Seaweeds of the South African South Coast.
World Wide Web electronic publication, University of Cape Town, http://southafrseaweeds.uct.ac.za; Accessed on 01 October 2023.