Order Cladophorales
Family Cladophoraceae
Cladophora sp. II indet
Plants up to 5 mm tall, attached by branched multicellular rhizoids arising from basal cell. Branching acropetal, branches arising 4-6 cells below apical cell, below this almost all cells producing branches, at angles of 20-40o. Branches usually one per cell, cells of main axes rarely with additional branches, some lateral on parent cell. Apical cells 25-30 µm in diameter , 3-6 times as long as broad, apices blunt. Cells in mid-lower axes 40-50 µm in diameter , 3-8 times as long as broad
Collections ecology and regional distribution
Recorded from Port Elizabeth and Kini Bay near East London (36-41). Found in the mid-lower eulittoral zone.
World distribution: Unknown
Note: this entity does not fit the description of Cladophora sp indet of Leliaert & Coppejans (2003), which has larger cells.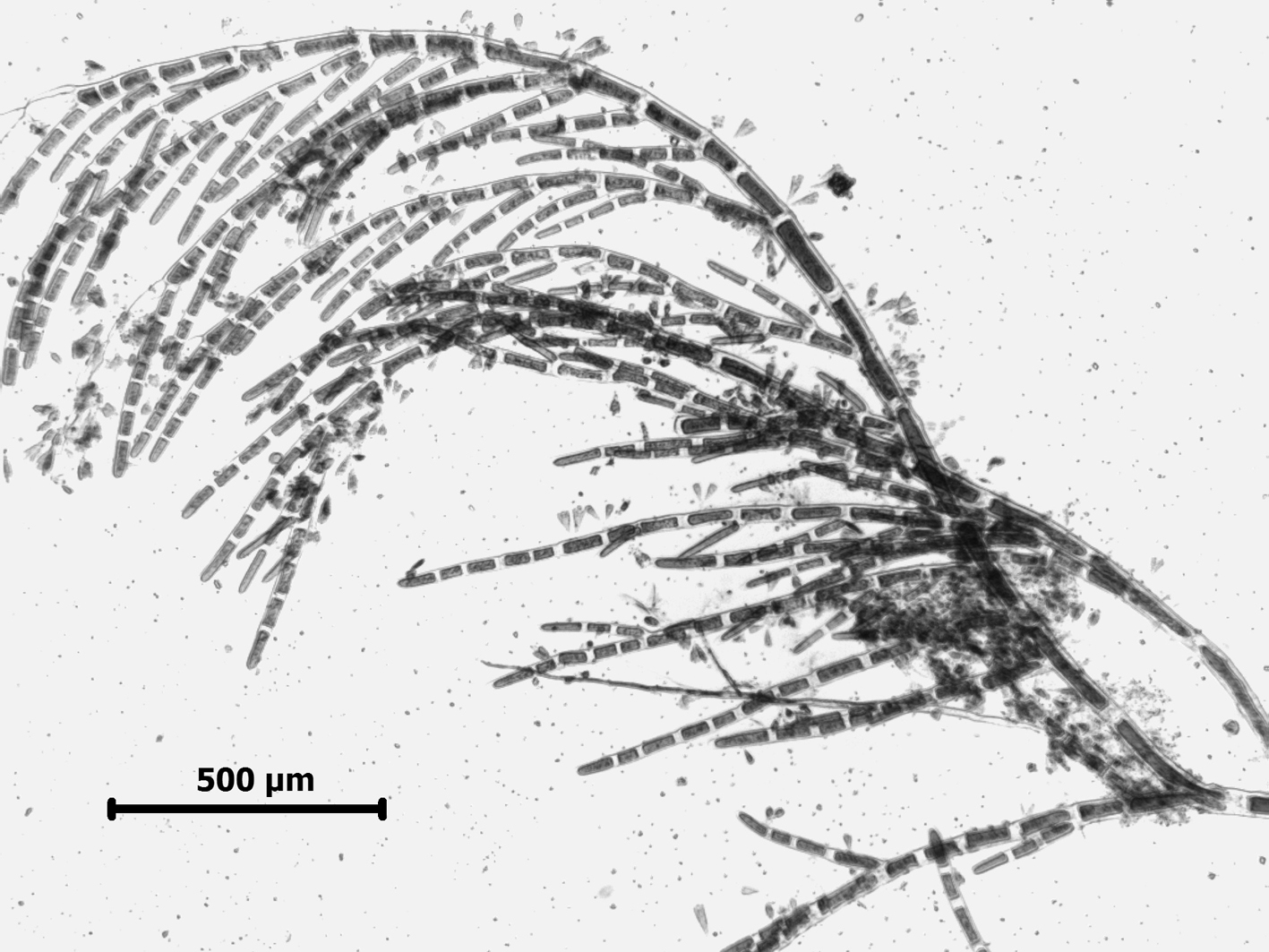 Cladophora sp II (stained slide EC 153)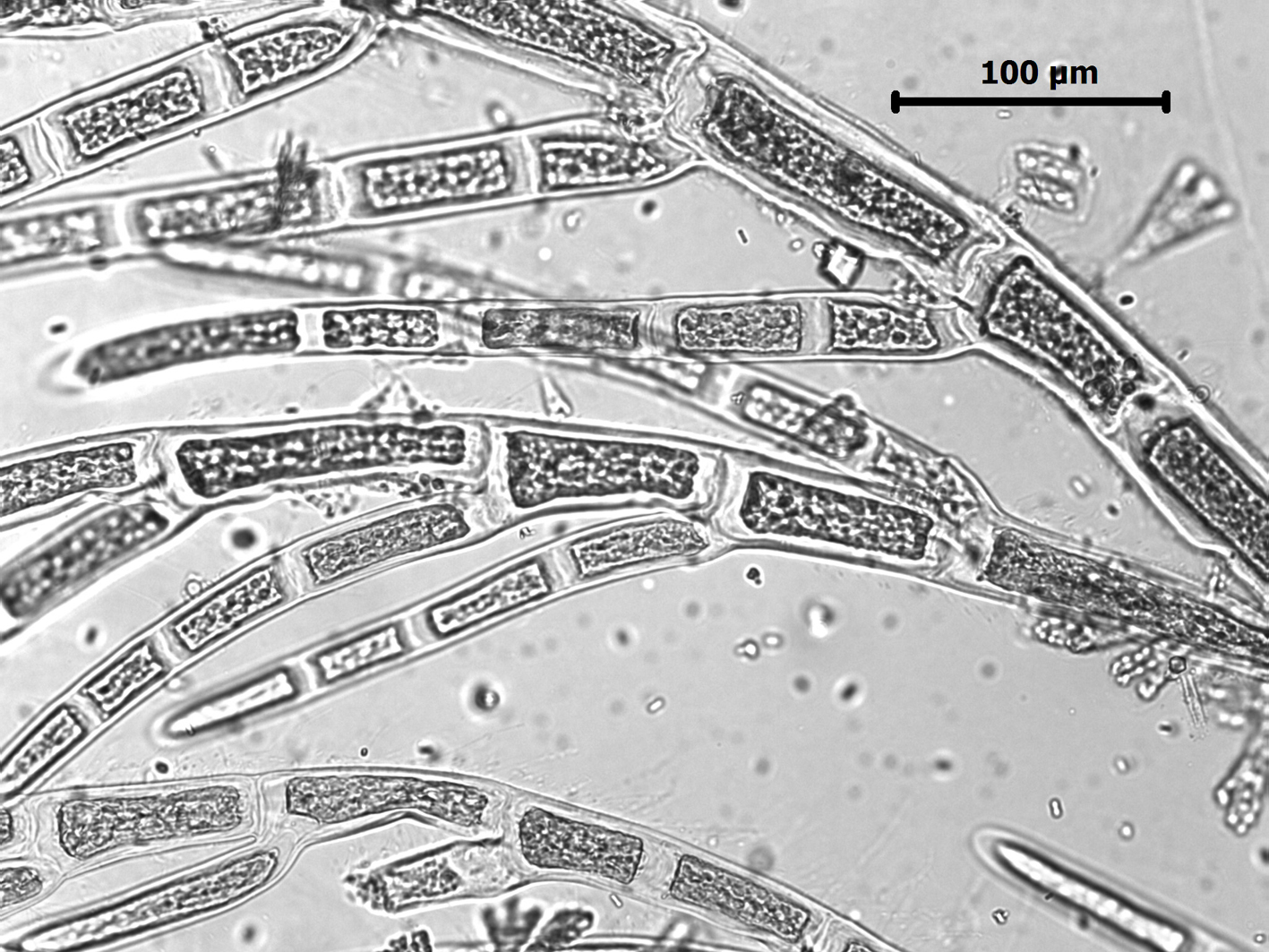 Cladophora sp II, mid-upper thallus showing branching details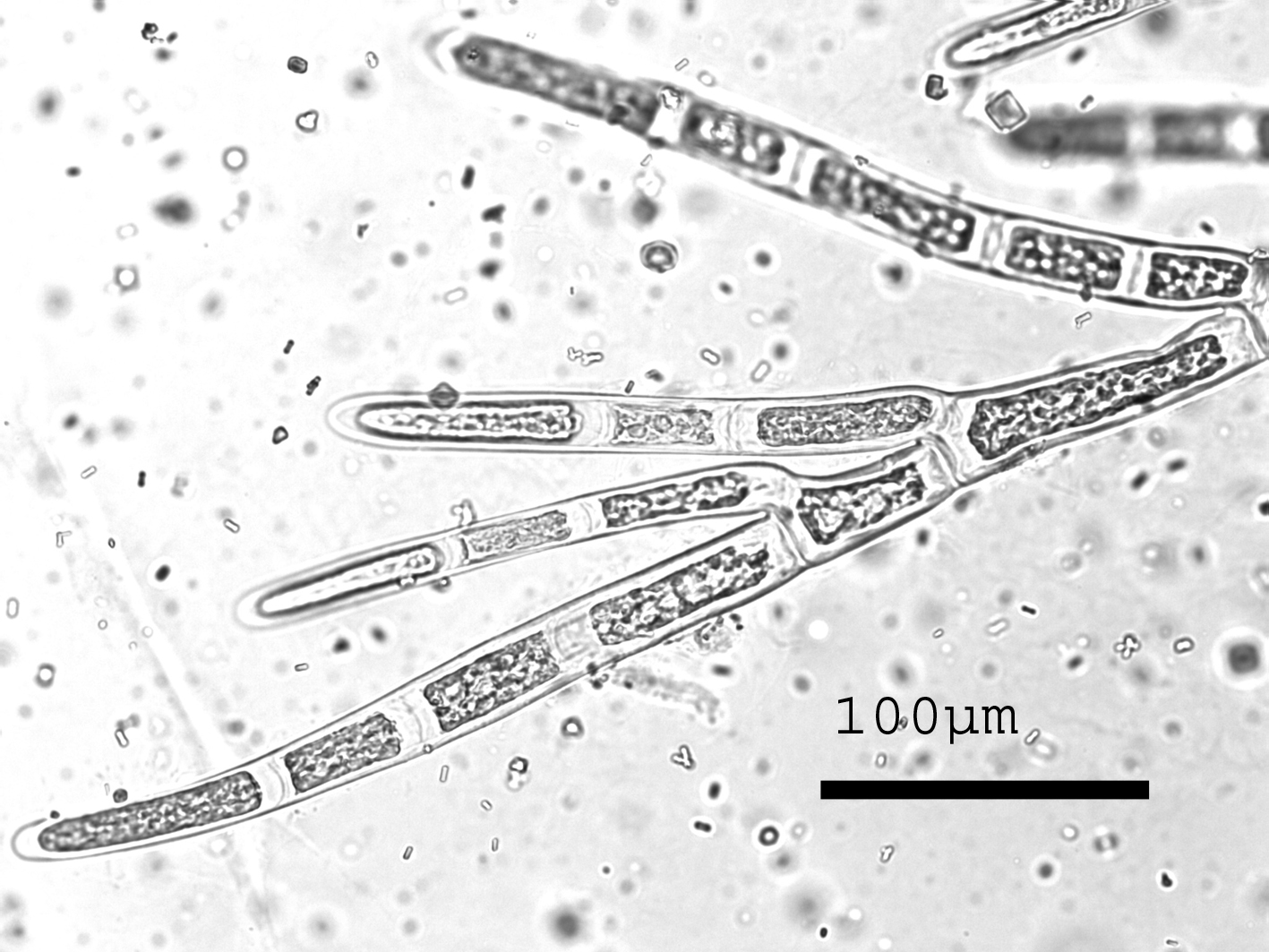 Cladophora sp II, apices
References:
Leliaert, F. and E.Coppejans. 2003. The marine species of Cladophora (Chlorophyta) from the South African east coast. Nova Hedwigia 76: 48-52.
Cite this record as:
Anderson RJ, Stegenga H, Bolton JJ. 2016. Seaweeds of the South African South Coast.
World Wide Web electronic publication, University of Cape Town, http://southafrseaweeds.uct.ac.za; Accessed on 21 September 2023.