Order Bryopsidales
Family Codiaceae
Codium papenfussii P. C. Silva 1959: 122-124.
Thallus dark green, smooth, very firm, 2-8 cm in diameter, hemispherical to subglobose when young becoming hollow and flattened with age, loosely attached to substratum by tuft of rhizoids. Mature utricles in clusters, cylindrical to slightly club-shaped, with prominent bulge below the apex, 3-5 mm long, diameter about 700 µm at bulge, apices of young utricles rounded, becoming truncate with age. Hairs or hair-scars absent. Gametangia lanceolate-ovoid, 480-590 µm long, 1- per utricle, borne on pedicels below apices.
Collections, ecology and regional distribution
From Camps Bay, Cape Peninsula, eastward to southern KZN (16-49). Generally a deeper sublittoral species.
World distribution: South African endemic (Guiry & Guiry 2014).
Type locality: Kalk Bay (False Bay), Western Cape (Silva et al. 1996).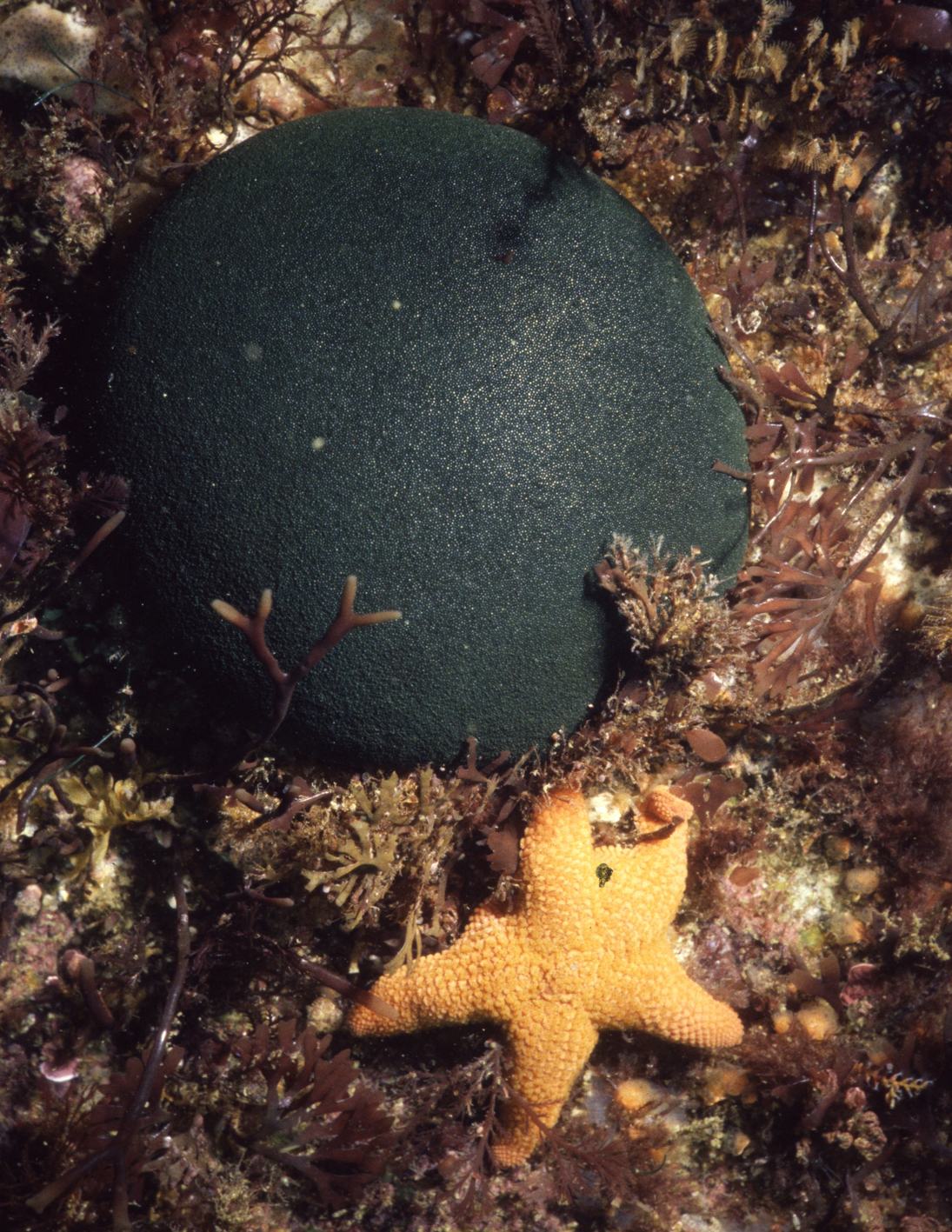 Codium papenfussii, habit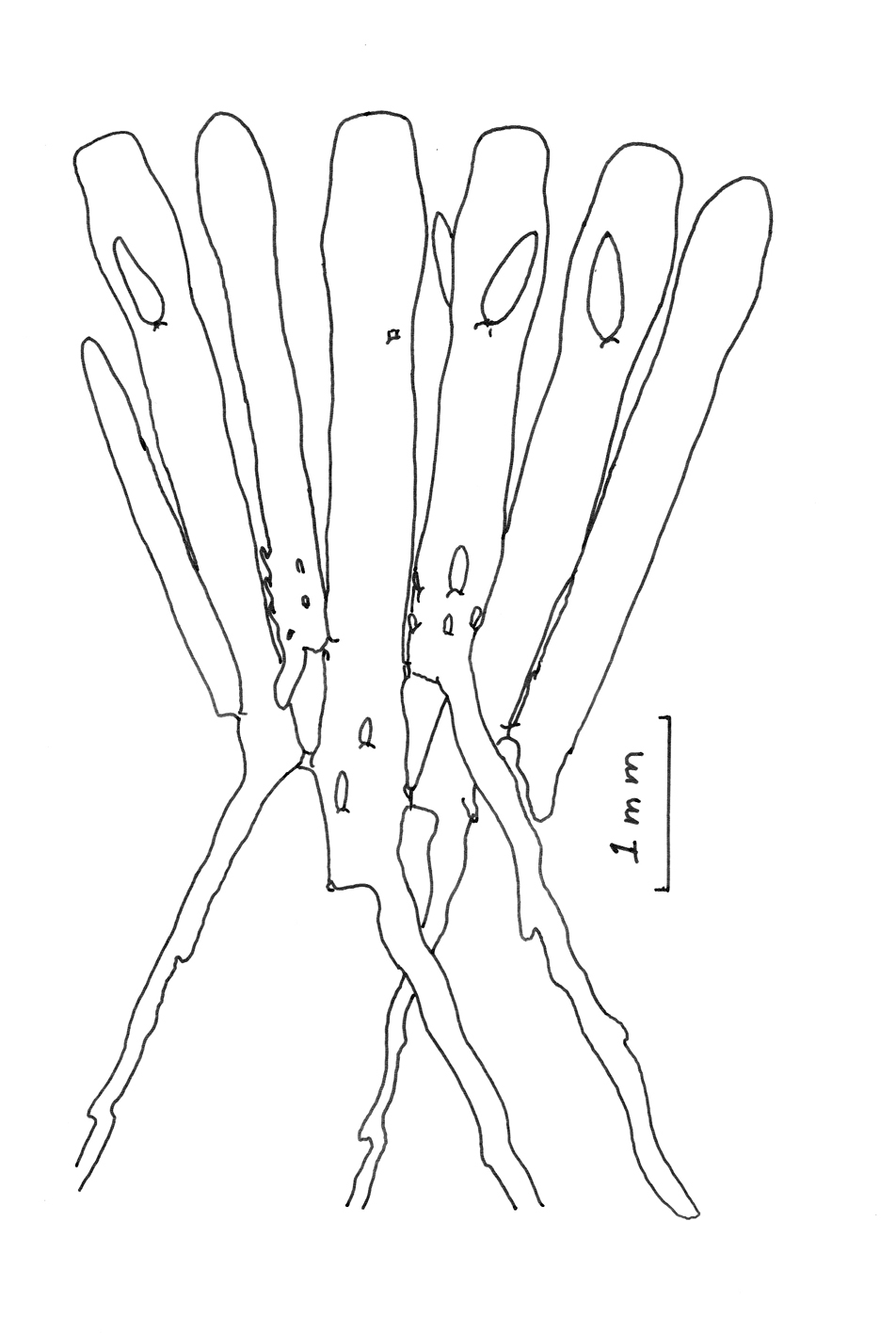 Codium papenfussii, utricles (re-drawn from Silva 1959).
References
Guiry, M.D. & Guiry, G.M. 2014. AlgaeBase. World-wide electronic publication, National University of Ireland, Galway. http://www.algaebase.org; searched on 02 July 2014.
Silva, P.C. (1959). The genus Codium (Chlorophyta) in South Africa. Journal of South African Botany 25: 101-165, 22 figs, Plates II-XVI.
Silva, P.C., Basson, P.W. & Moe, R.L. (1996). Catalogue of the benthic marine algae of the Indian Ocean. University of California Publications in Botany 79: 1-1259.
Cite this record as:
Anderson RJ, Stegenga H, Bolton JJ. 2016. Seaweeds of the South African South Coast.
World Wide Web electronic publication, University of Cape Town, http://southafrseaweeds.uct.ac.za; Accessed on 21 September 2023.