Order Bryopsidales
Family Codiaceae
Codium pocockiae P. C. Silva 1959: 138-140
Thallus erect, dark green, 4-10 cm tall, dichotomously branched but two dichotomies usually unequally developed so that branching appears cervicorn (horn-like), branches of uneven width, slightly flattened in lower part, 3-7 mm wide. Utricles slender, club-shaped, 500-1050 (-1250) µm long, apices rounded to subacute, often asymmetrically thickened. Hairs or hair-scars common, two to several per utricle, borne zone slightly below apex. Gametangia ellipsoidal, lanceolate-ovoid or cylindrical, 225-260 (-350) µm long, each on short pedicel above the middle of utricle.
Collections, ecology and regional distribution
Recorded from Hluleka (Transkei) northwards through KwaZulu-Natal (45-58). Found in the lower eulittoral and rock pools.
World distribution: Also recorded from Mozambique, Kenya, Easter Island and Chile (Guiry & Guiry 2014).
Type locality: Port St. Johns, Transkei (Silva et al. 1996).
Note: Distinguished anatomically by "long clavate utricles with markedly and often asymmetrically thickened apices" and in habit by "divaricately dichotomous branching in which the two branches of a dichotomy are often very unequally developed and of uneven width" (Silva 1959).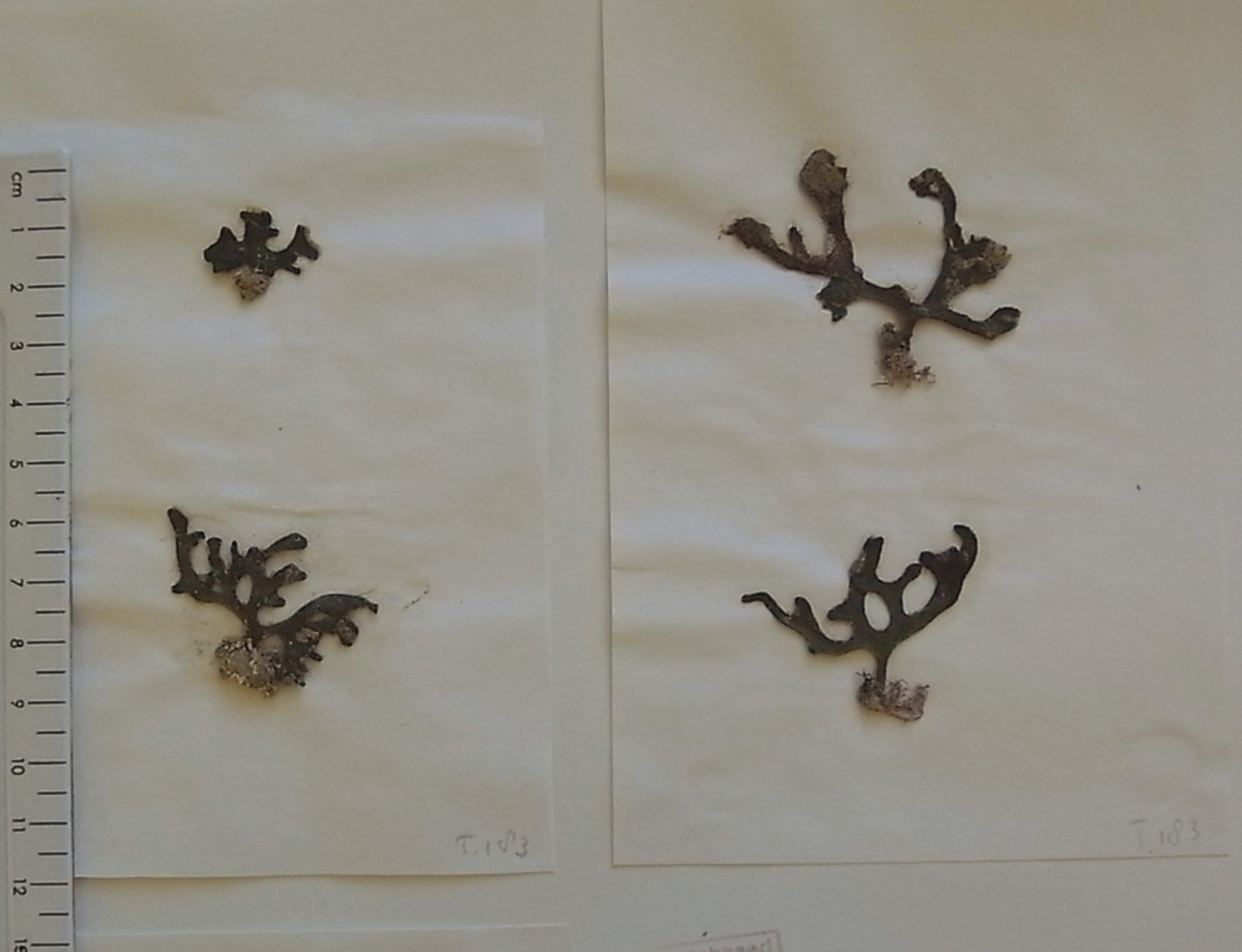 Codium pocockiae, herbarium specimens.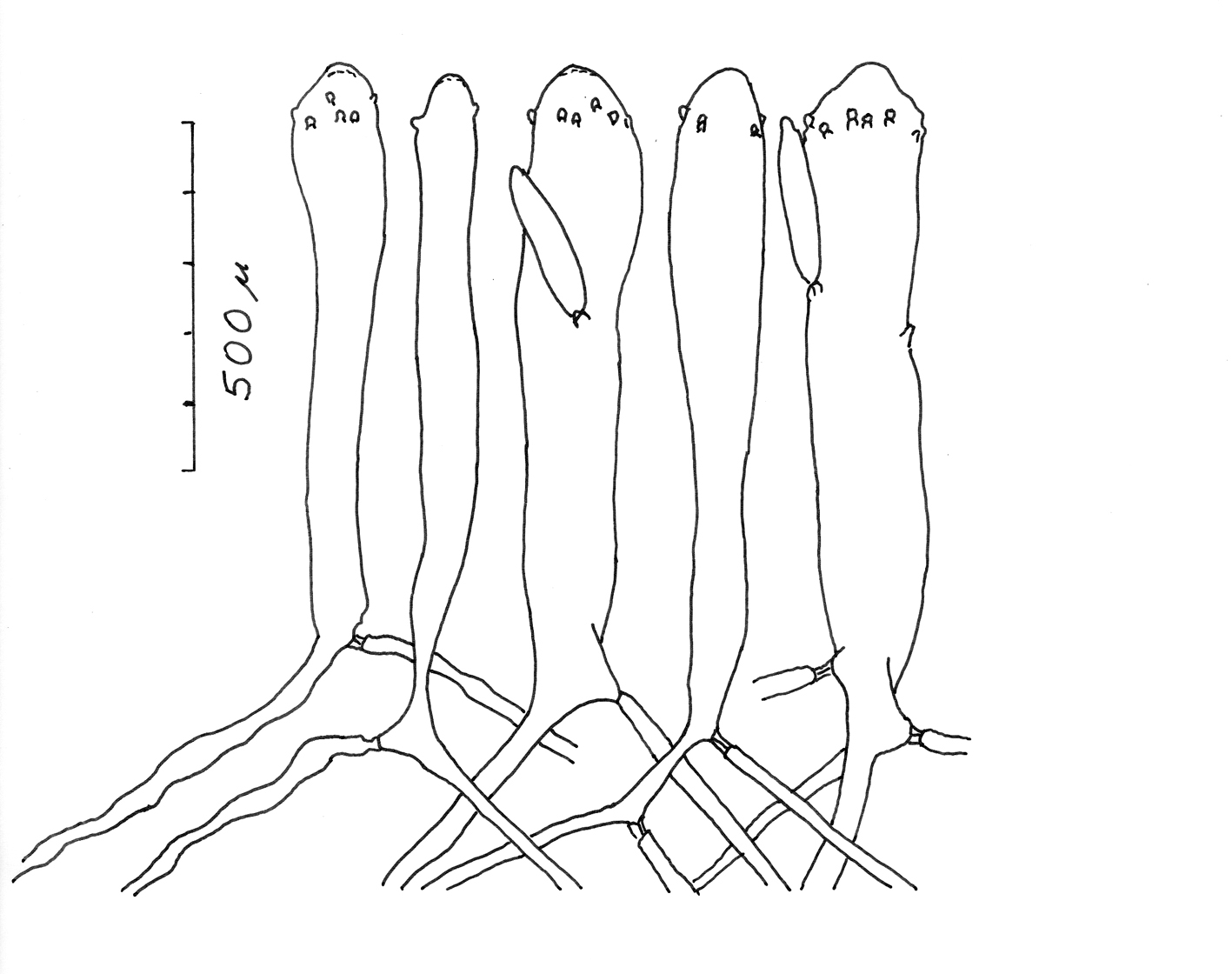 Codium pocockiae, utricles (re-drawn from Silva 1959).
References
Guiry, M.D. & Guiry, G.M. 2014. AlgaeBase. World-wide electronic publication, National University of Ireland, Galway. http://www.algaebase.org; searched on 02 July 2014.
Silva, P.C. (1959). The genus Codium (Chlorophyta) in South Africa. Journal of South African Botany 25: 101-165, 22 figs, Plates II-XVI.
Silva, P.C., Basson, P.W. & Moe, R.L. (1996). Catalogue of the benthic marine algae of the Indian Ocean. University of California Publications in Botany 79: 1-1259.
Cite this record as:
Anderson RJ, Stegenga H, Bolton JJ. 2016. Seaweeds of the South African South Coast.
World Wide Web electronic publication, University of Cape Town, http://southafrseaweeds.uct.ac.za; Accessed on 25 September 2023.