Order Bryopsidales
Family Codiaceae
Codium spongiosum Harvey 1855: 565
Thallus soft, applanate or cushion-like, undulate to cerebriform, 6-10 cm in diameter, to 2 cm thick, adhering loosely to substratum. Utricles in large clusters, those of final orders cylindrical or club-shaped, 1.4 – 2 mm long, 130-300 µm in diameter, apices subtruncate to rounded. Hairs or hair-scars abundant, in band slightly below apices. Gametangia lanceolate-ovoid or flask-shaped, 215-360 µm long, several per utricle, on short pedicels below hair zone. Thallus becoming gelatinous in liquid preservative.
Collections, ecology and regional distribution
From Morgan Bay through Transkei and KwaZulu-Natal to Mozambique (43-58).
Found in crevices in rock and around rims of tide pools, uncommon (Silva 1959).
World distribution
Apparently very widespread in temperate and tropical seas; in Africa also recorded from Mozambique, Mauritius (W. Guiry in Guiry & Guiry 2014).
Type locality: King George's Sound, Western Australia (Silva et al. 1996).
Note: Silva (1959) states that the South African material is anatomically indistinguishable from the Austalian material but thalli here tend to be smaller and far less common than in Australia.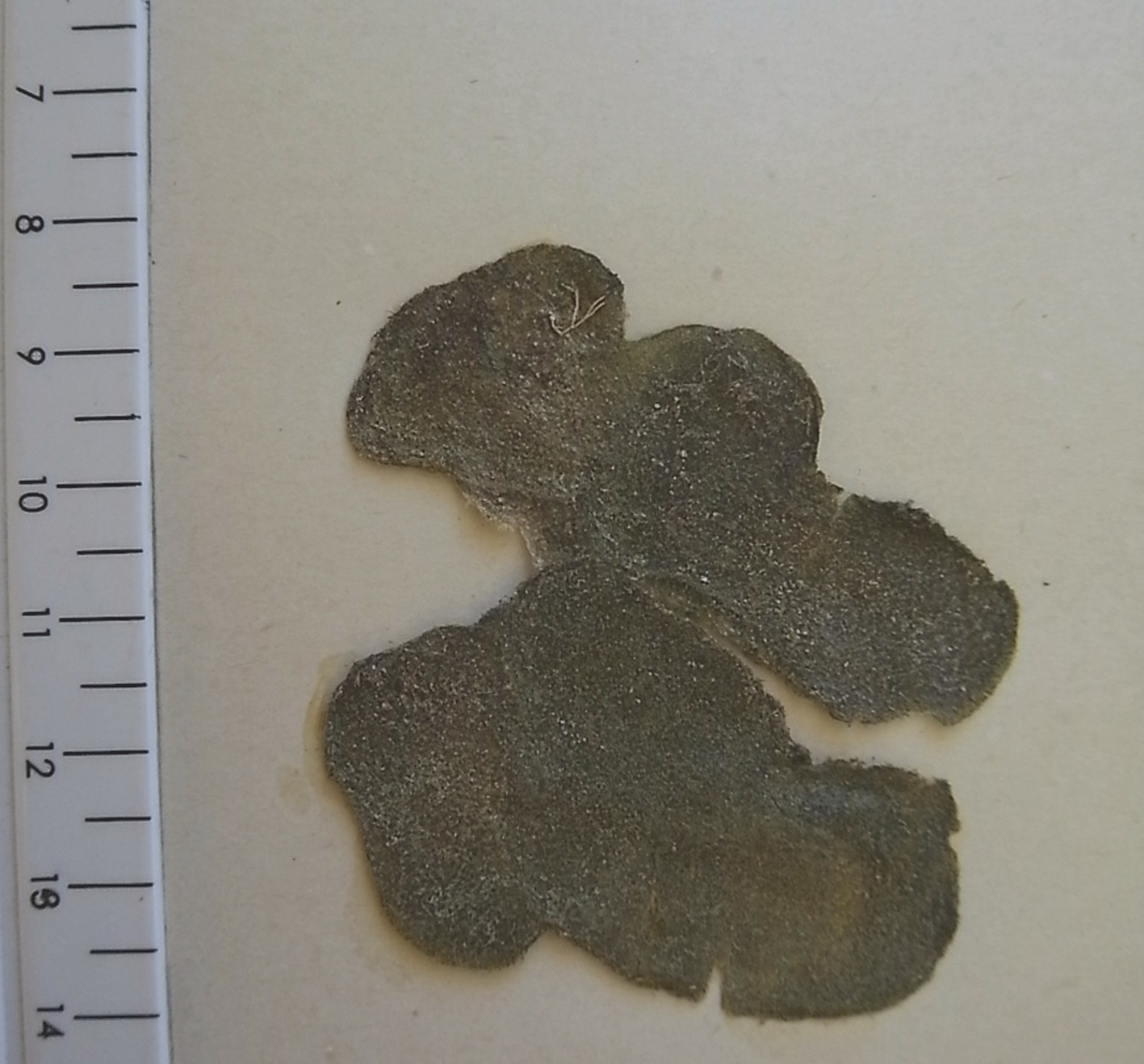 Codium spongiosum, herbarium specimen.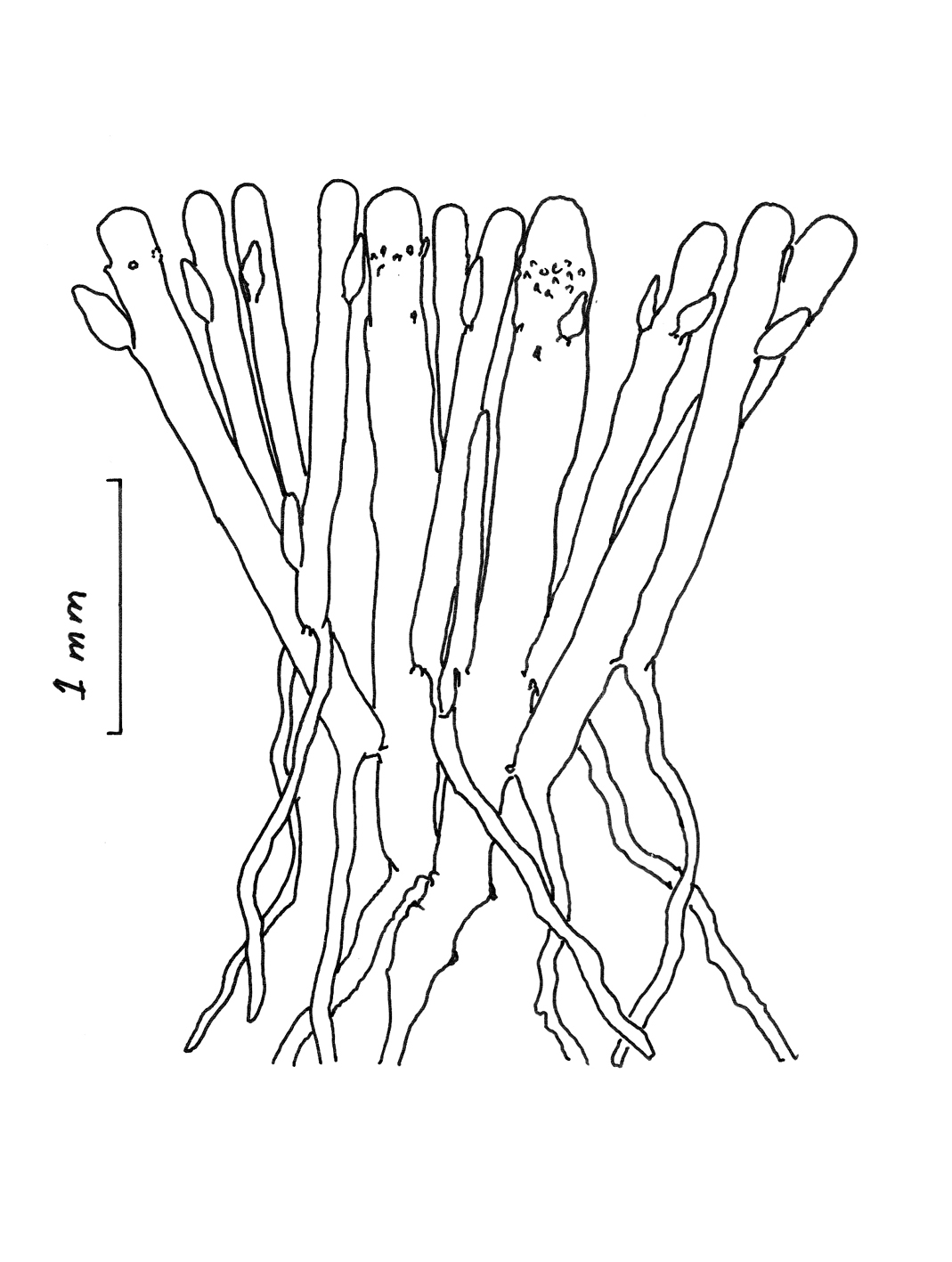 Codium spongiosum, utricles (re-drawn from Silva 1959).
References
Guiry, W. in Guiry, M.D. & Guiry, G.M. 2014. AlgaeBase. World-wide electronic publication, National University of Ireland, Galway. http://www.algaebase.org; searched on 02 July 2014.
Harvey, W.H. (1855). Some account of the marine botany of the colony of western Australia. Transactions of the Royal Irish Academy 22: 525-566.
Silva, P.C. (1959). The genus Codium (Chlorophyta) in South Africa. Journal of South African Botany 25: 101-165, 22 figs, Plates II-XVI.
Silva, P.C., Basson, P.W. & Moe, R.L. (1996). Catalogue of the benthic marine algae of the Indian Ocean. University of California Publications in Botany 79: 1-1259.
Cite this record as:
Anderson RJ, Stegenga H, Bolton JJ. 2016. Seaweeds of the South African South Coast.
World Wide Web electronic publication, University of Cape Town, http://southafrseaweeds.uct.ac.za; Accessed on 25 September 2023.