Order Bryopsidales
Family Codiaceae
Codium tenue (Kützing) Kützing 1856: 33-34
Thallus light green, bushy, erect, flaccid, to 45 cm tall, closely divaricately dichotomously branched, dichotomies flattened and widened (to 2.2 cm in lower thallus), interdichotomies terete, 4-5 mm wide in lower thallus, narrowing to 1-2 mm near branch tips. Utricles from mid-thallus turbinate, quadrate (rectangular), obovate or pyriform, 330-450 µm long, and pyriform or club-shaped, 480-760 µm long, apices broadly rounded or slightly flattened. Hairs or hair-scars frequent, 1-3 per utricle, just below apex. Gametangia ovoid or sometimes spindle-shaped, 122-238 µm long, on pedicels, usually below middle of utricles.
Collections, ecology and regional distribution
Recorded from Knysna to Port Shepstone (30-49). Usually confined to estuaries, where it can be abundant, but also occasionally found in freshwater-affected tidal pools.
World distribution: Also recorded from Mauritius, Senegal, Sudan and various localities in the Indian and Pacific Oceans (M.D. Guiry in Guiry & Guiry 2014).
Type locality: Eastern Cape Province, South Africa (Silva et al. 1996).
Note: For more detailed description, see Silva (1959).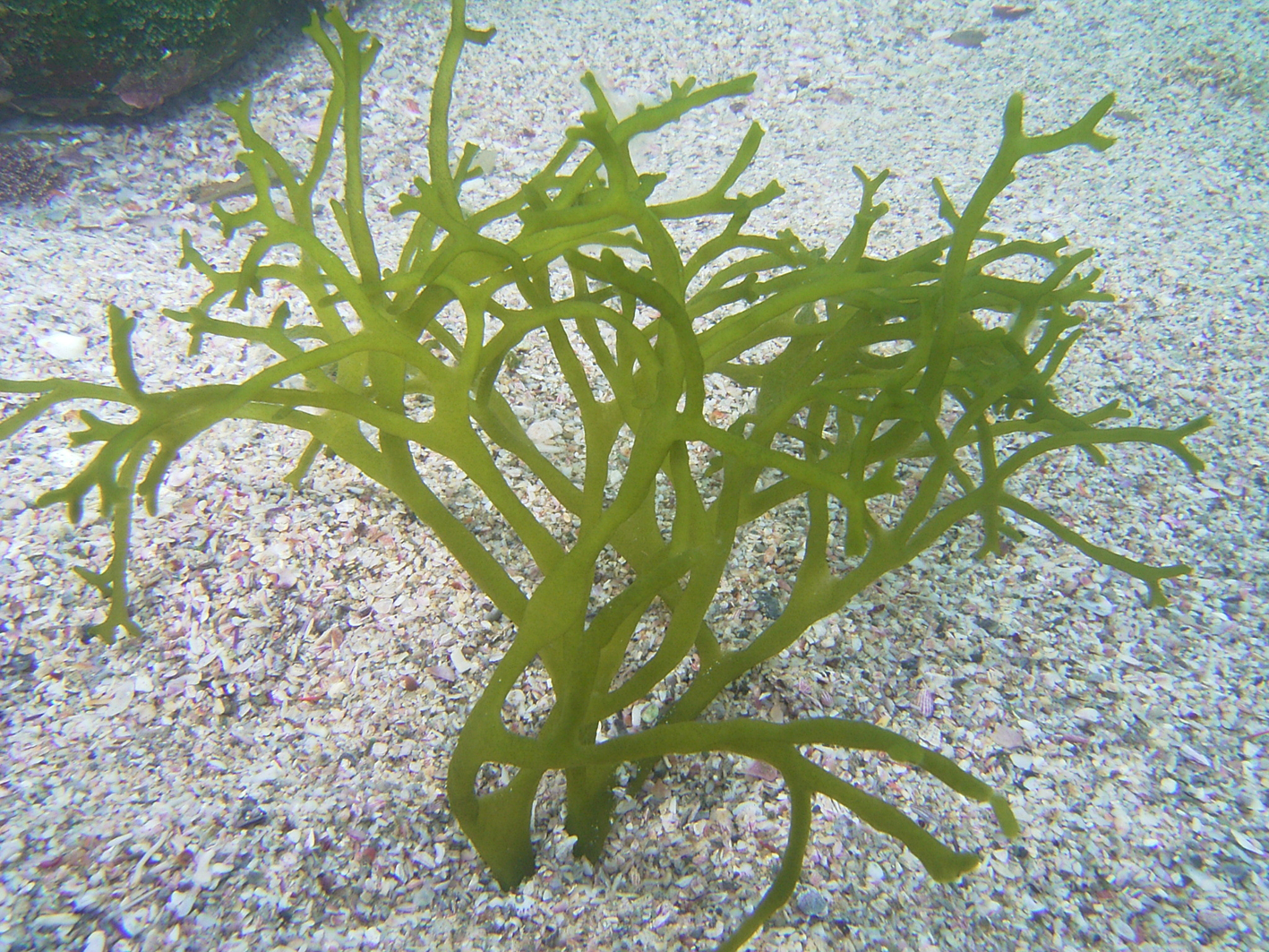 Codium tenue, habit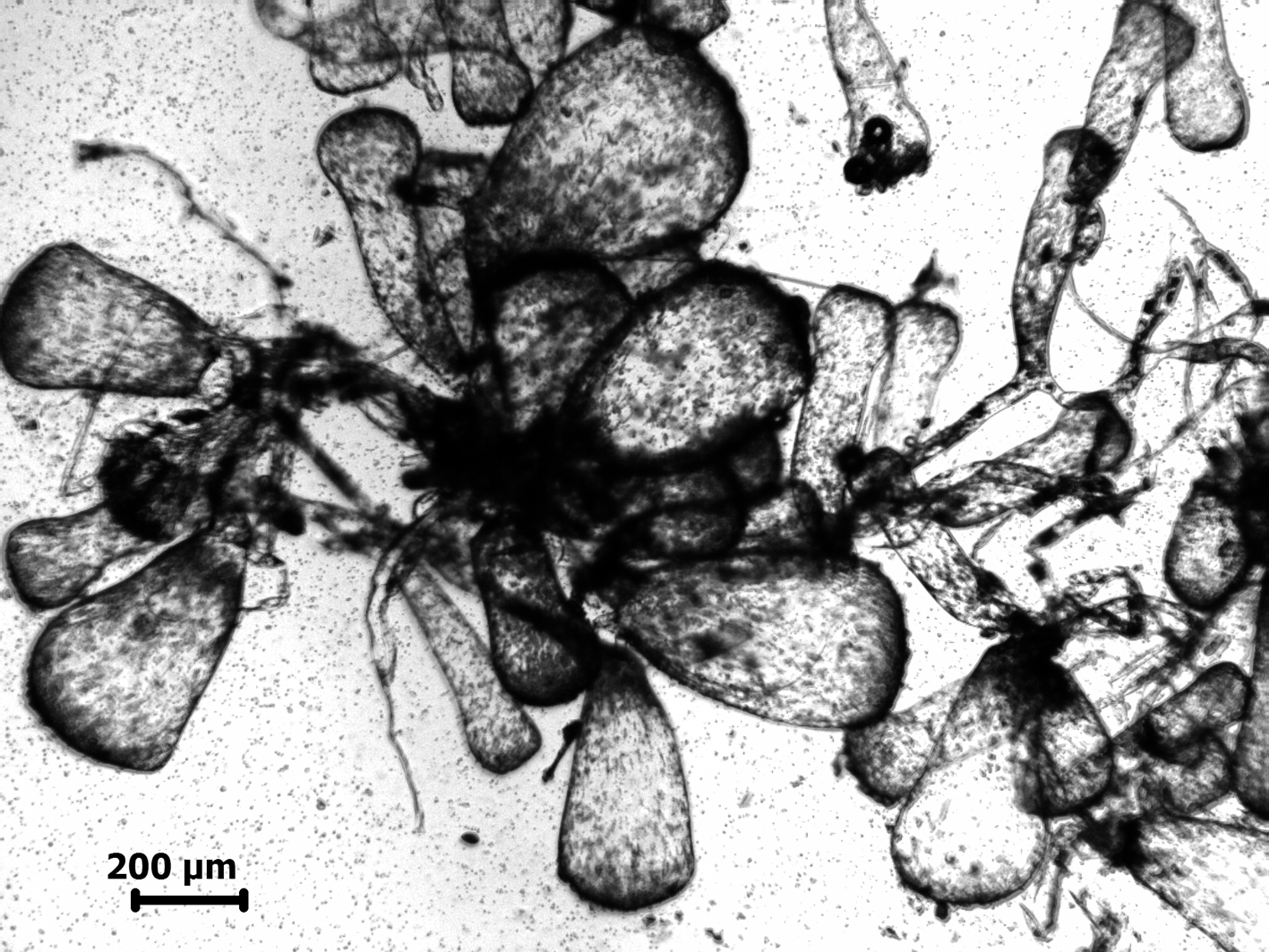 Codium tenue, utricles
References
M.D. Guiry in Guiry, M.D. & Guiry, G.M. 2014. AlgaeBase. World-wide electronic publication, National University of Ireland, Galway. http://www.algaebase.org; searched on 02 July 2014.
Kützing, F.T. (1856). Tabulae phycologicae; oder, Abbildungen der Tange. Vol. VI pp. i-iv, 1-35, 100 pls. Nordhausen: Gedruckt auf kosten des Verfassers (in commission bei W. Köhne).
Silva, P.C. (1959). The genus Codium (Chlorophyta) in South Africa. Journal of South African Botany 25: 101-165, 22 figs, Plates II-XVI.
Silva, P.C., Basson, P.W. & Moe, R.L. (1996). Catalogue of the benthic marine algae of the Indian Ocean. University of California Publications in Botany 79: 1-1259.
Cite this record as:
Anderson RJ, Stegenga H, Bolton JJ. 2016. Seaweeds of the South African South Coast.
World Wide Web electronic publication, University of Cape Town, http://southafrseaweeds.uct.ac.za; Accessed on 25 September 2023.