Order Bryopsidales
Family Halimedaceae
Halimeda cuneata Hering in Krauss 1846: 214
Plants light to dark green, erect, up to 20 cm long, composed of flat calcified segments arising from a dense rhizoidal holdfast mass. Segments up to about 10 mm wide and 15 mm long, usually smaller especially distally: cuneate or sometimes obovate, segments in a single plane, thalli branched up to 4 times. In H. cuneata segments are usually separated by a short "stalk zone" which may be calcified into a small, distinct collar; daughter segments may arise anywhere along the distal edge of mother segments. Rims of older distal segments may be grooved.
Collections, ecology and regional distribution
From Tsitsikamma eastward to northern Kwazulu-Natal (34-58). Found in the sublittoral fringe and sublittoral zone.
Type locality: Natal Bay, South Africa (Silva et al. 1996).
World distribution: along the coast of east Africa to Somalia and fairly widespread in the world's tropical and warm temperate oceans (Guiry in Guiry & Guiry 2014).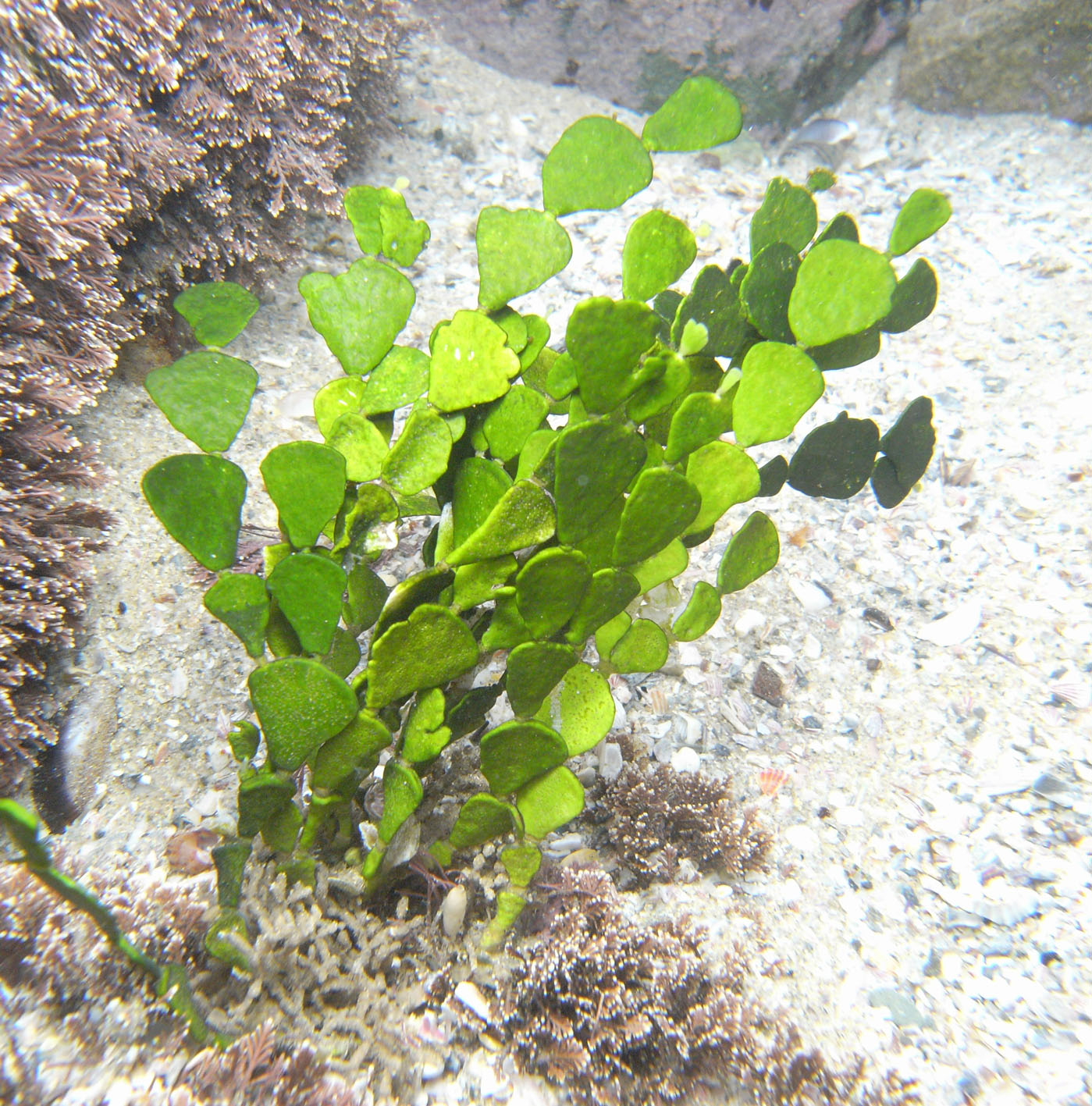 Halimeda cuneata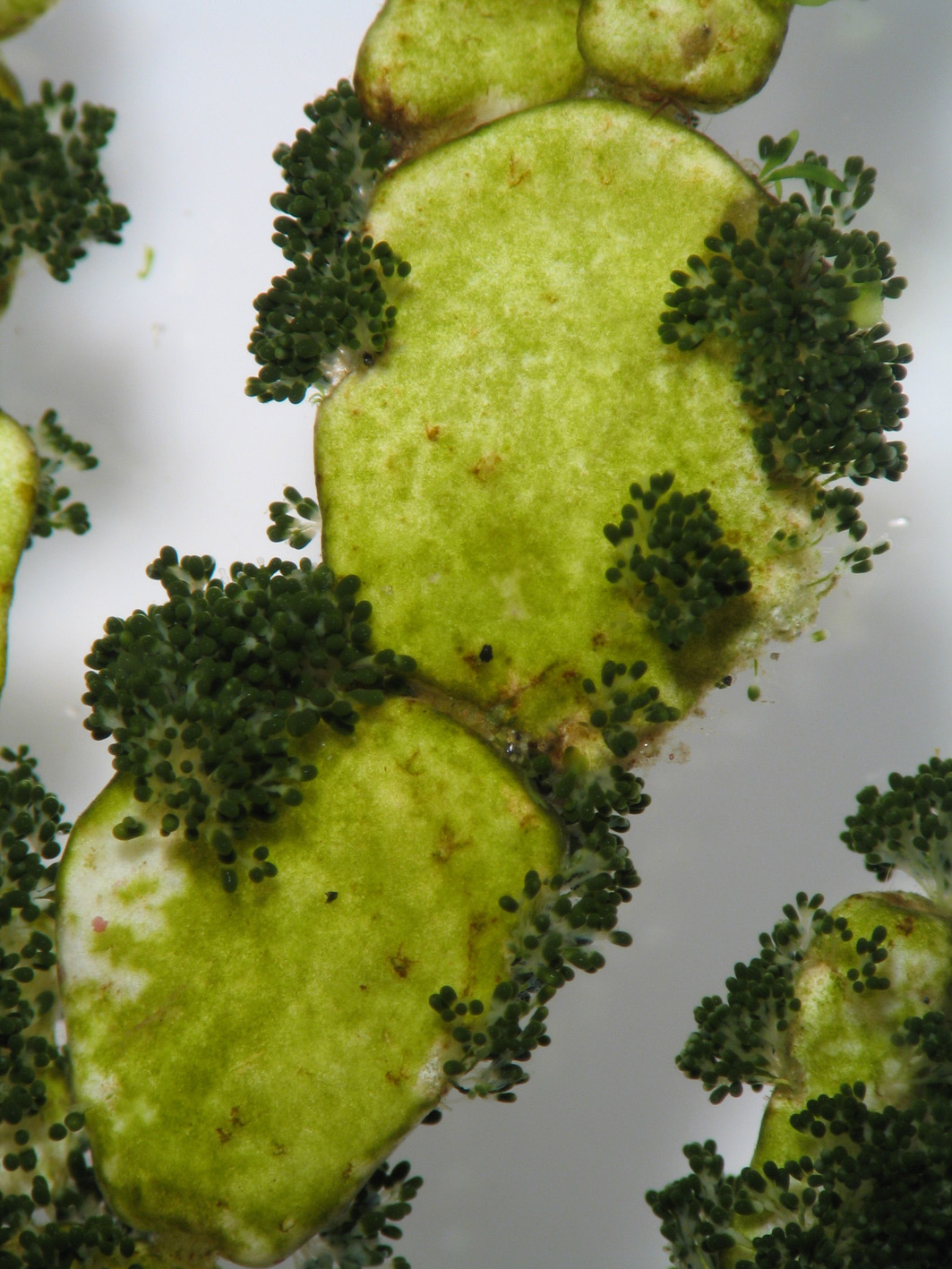 Halimeda cuneata, fertile segments
References Halimeda cuneata
M.D. Guiry in Guiry, M.D. & Guiry, G.M. 2014. AlgaeBase. World-wide electronic publication, National University of Ireland, Galway. http://www.algaebase.org; searched on 04 July 2014.
Krauss, F. [Krauss, C.F.F. von] (1846). Pflanzen des Cap- und Natal-Landes, gesammelt und zusammengestellt von Dr. Ferdinand Krauss. (Schluss.). Flora 29(14): 209-215.
Silva, P.C., Basson, P.W. & Moe, R.L. (1996). Catalogue of the benthic marine algae of the Indian Ocean. University of California Publications in Botany 79: 1-1259.
Cite this record as:
Anderson RJ, Stegenga H, Bolton JJ. 2016. Seaweeds of the South African South Coast.
World Wide Web electronic publication, University of Cape Town, http://southafrseaweeds.uct.ac.za; Accessed on 25 September 2023.