Order Bryopsidales
Family Halimedaceae
Halimeda tuna (J. Ellis & Solander) J. V. Lamouroux 1816: 309
Plants bright green, erect, branched 2-3 times, up to 10 cm tall. Segments flat, calcified, broader than long, 3-14 mm long; wedge-, kidney-, or disc-shaped; daughter segments arising anywhere along the distal rim of mother segments, stalk zone or collar between segments absent, distal rim of older segments sometimes grooved. For details of internal structure see Coppejans et al. (2005).
Collections, ecology and regional distribution
A solitary species, found in the sublittoral or sublittoral fringe. Occasionally found from central Transkei (Hluleka) northward, but common in northern Kwazulu-Natal (45-58).
World distribution: extends along the east African coast to Somalia, and is widespread in the tropical and some warm temperate regions of the world (Guiry in Guiry & Guiry 2014).
Type locality: Mediterranean Sea (Silva et al. 1996).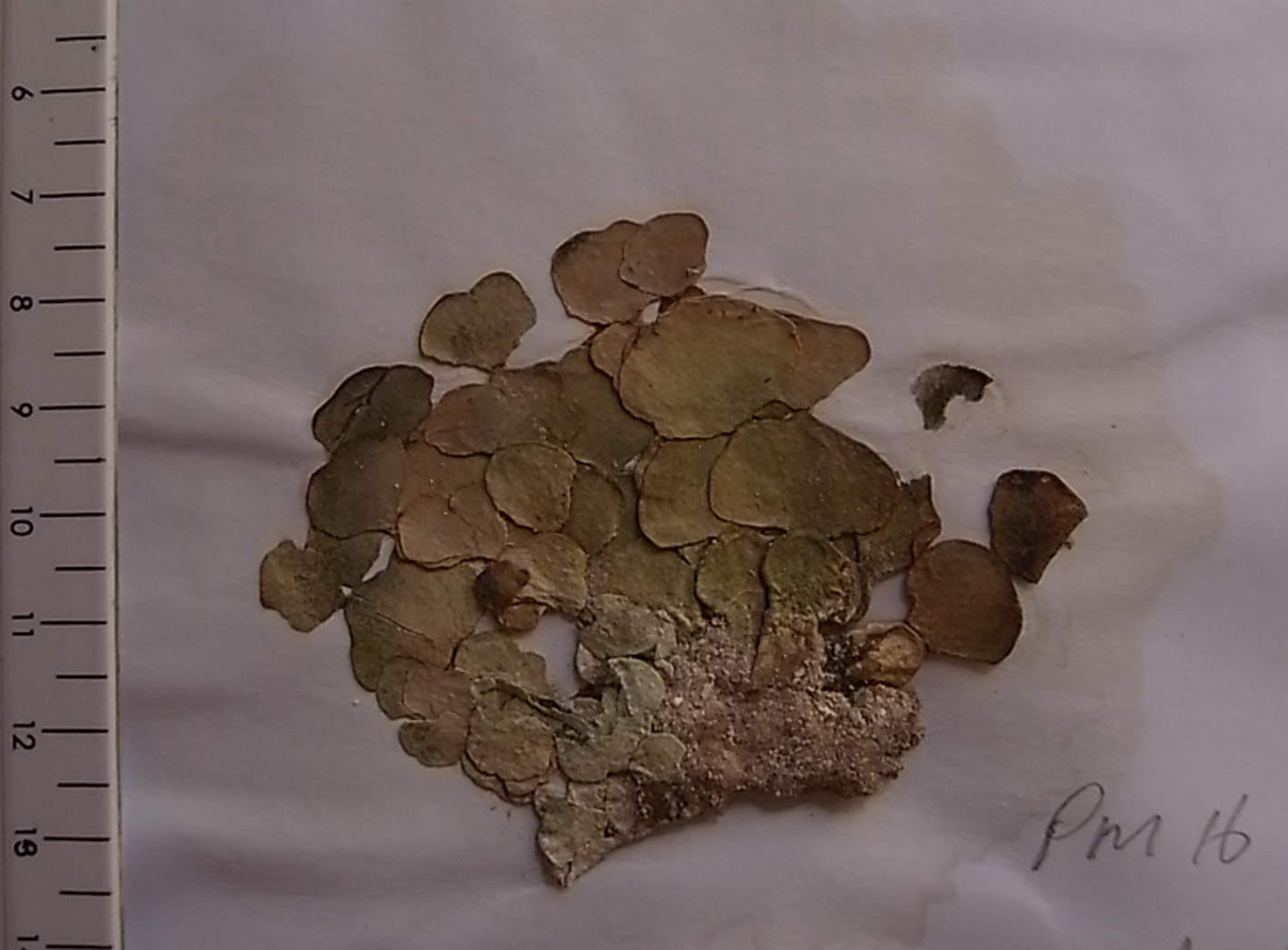 Halimeda tuna, herbarium specimen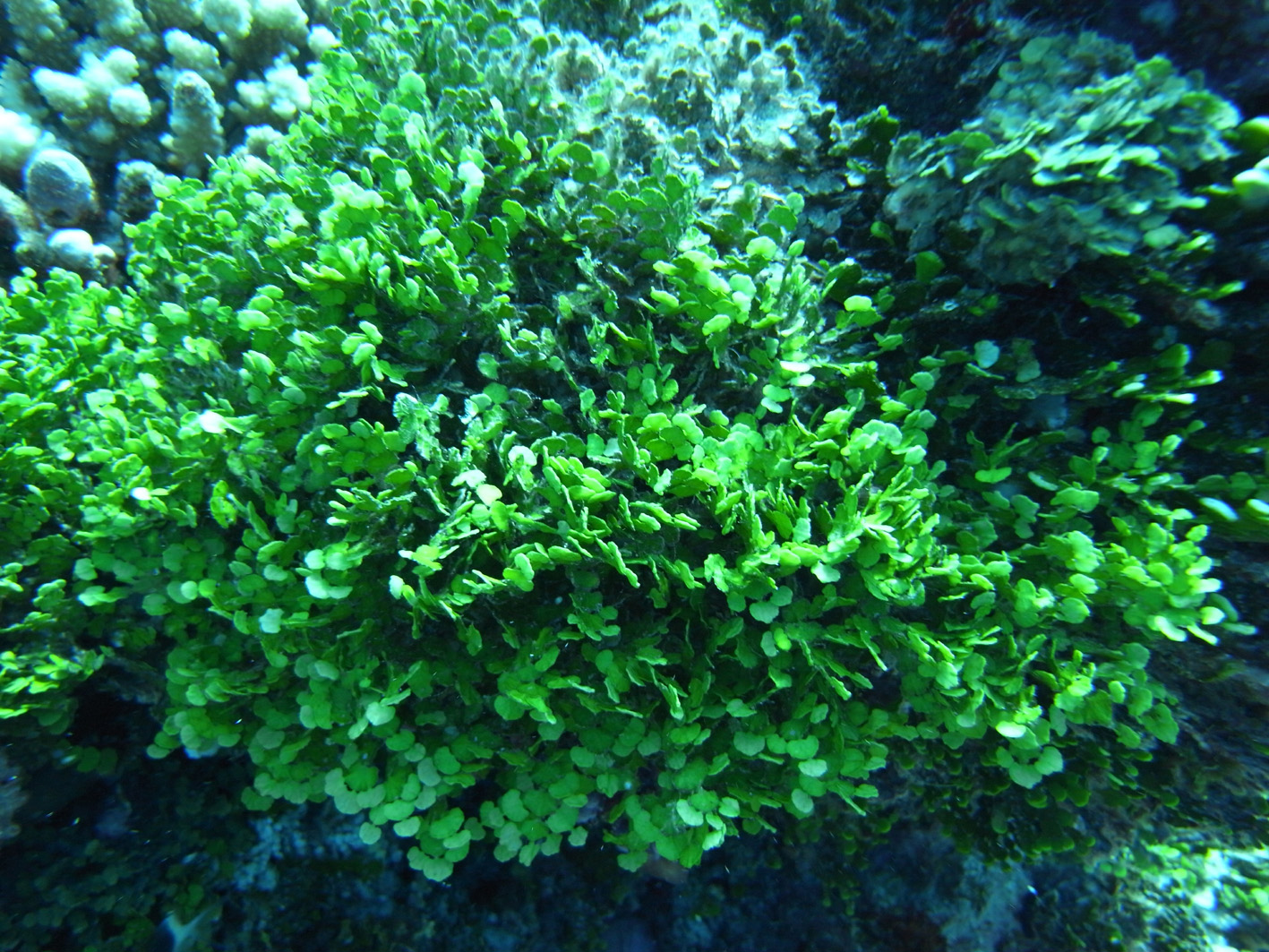 Halimeda tuna, habit (northern KZN)
References Halimeda tuna
Coppejans, E., Leliaert, F., Verbruggen, H. 2005. Green Algae. In De Clerck, O., J.J.Bolton, R. J. Anderson and E. Coppejans, 2005. Guide to the Seaweeds of Kwazulu-Natal. National Botanic Garden of Belgium, Brussels (Scripta Botanica Belgica), pp 40-93.
M.D. Guiry in Guiry, M.D. & Guiry, G.M. 2014. AlgaeBase. World-wide electronic publication, National University of Ireland, Galway. http://www.algaebase.org; searched on 04 July 2014.
Lamouroux, J.V.F. (1816). Histoire des polypiers coralligènes flexibles, vulgairement nommés zoophytes. pp. [i]-lxxxiv, chart, [1]-560, [560, err], pls I-XIX, uncol. by author. Caen: De l'imprimerie de F. Poisson.
Silva, P.C., Basson, P.W. & Moe, R.L. (1996). Catalogue of the benthic marine algae of the Indian Ocean. University of California Publications in Botany 79: 1-1259.
Cite this record as:
Anderson RJ, Stegenga H, Bolton JJ. 2016. Seaweeds of the South African South Coast.
World Wide Web electronic publication, University of Cape Town, http://southafrseaweeds.uct.ac.za; Accessed on 25 September 2023.