Order Corallinales
Family Corallinaceae
Sub-Family Corallinoideae
Arthrocardia duthieae Johansen 1969: 58, figs 28b,c ("duthiae")
Plants 4-8 (-10) cm tall, pink to pale violet with white tips, axes complanate, forming bushy tufts attached by crustose holdfast. Basal 1-5 segments terete, about 2 (-2.5) mm long, about 1 mm in diameter, above that becoming cuneate and flattened and often markedly alate (winged) , 3-4 (-6) mm long and up to 6 mm wide at distal end. Branching pinnate, but sometimes more than 3 branches arising from a segment; finer branchlets of third or higher orders sometimes awl-shaped, terete or flattened. Final series of branchlets sometimes long (-6mm), terete, often pointed. Adventitious branching from faces of segments present (common in some specimens), usually from near the top of an axial segment. Genicula inconspicuous and barely visible. Fertile intergenicula (in distal parts of plant) each bearing swollen conceptacle at the top, with a single terminal ostiole.
Collections, ecology and regional distribution
A South African endemic, recorded from Stilbaai to Hluleka (26-45). Collected from the lower intertidal and from rock pools.
Type locality: "Blauwklip, near mouth of the Groote River (Keurbooms River), Knysna District, Cape Province, South Africa" (Silva et al. 1996).
Note: A DNA barcoding study by Kogame et al. (2017) confirmed a distinct clade of South African Arthrocardia fitting the description of this species.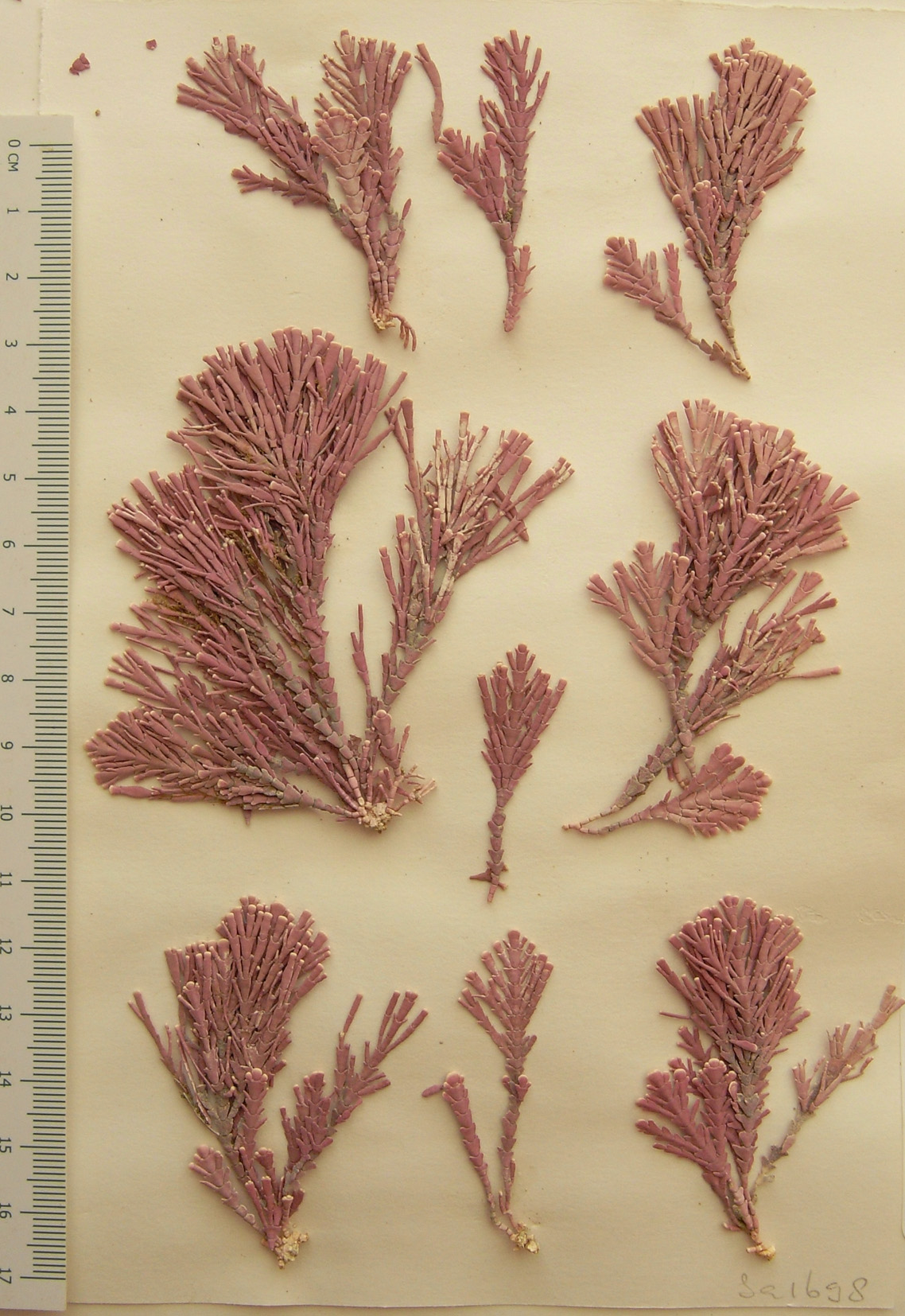 Arthrocardia duthieae, herbarium specimen (BOL).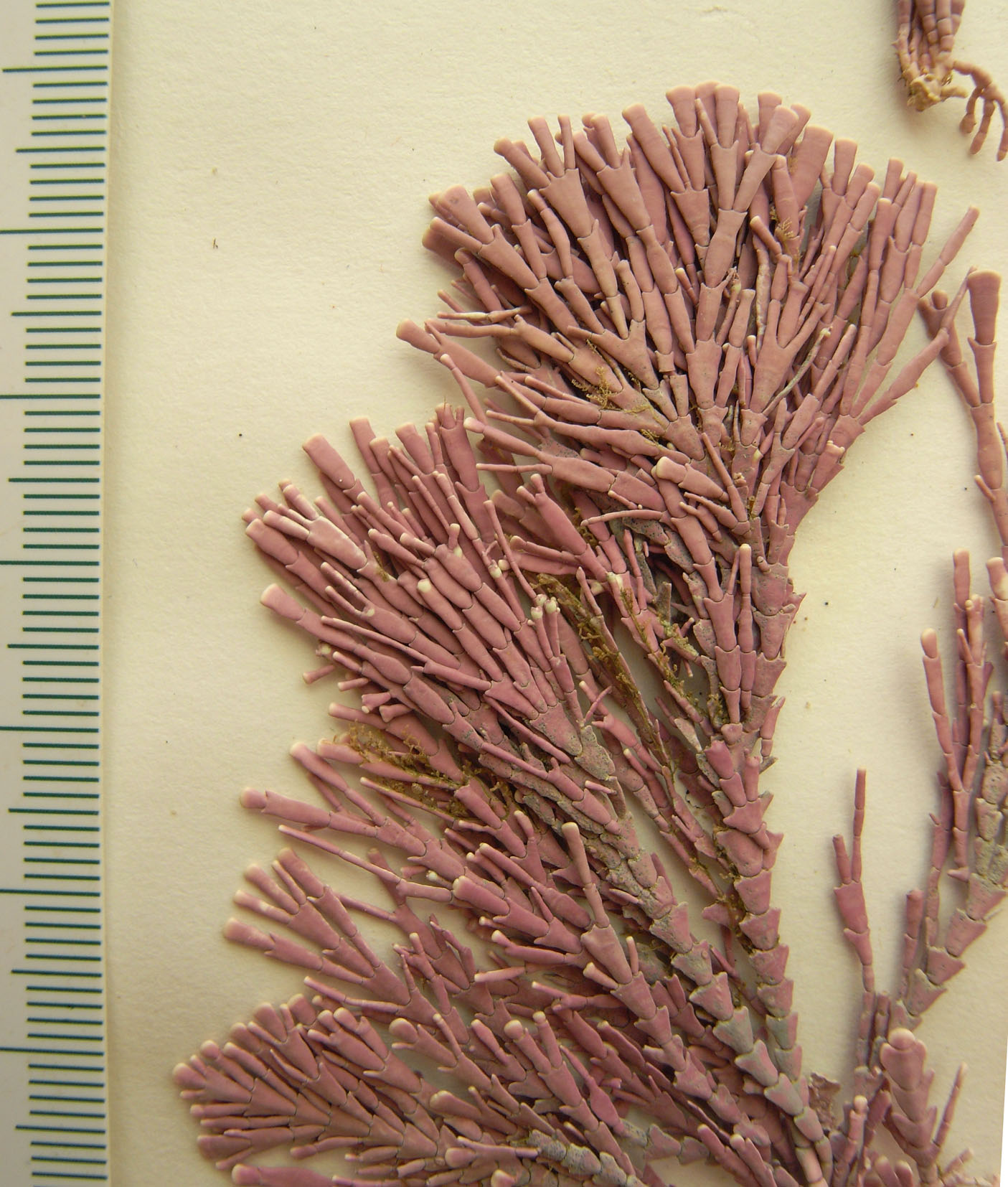 Arthrocardia duthieae, detail, herbarium specimen (BOL).
References Arthrocardia duthieae
Johansen, H. W. 1969. Morphology and systematics of coralline algae with special reference to Calliarthron. University of California Publications in Botany 49: 1-98, 33 figs, 2 tables, 19 plates.
Kogame, K., Uwai, S., Anderson, RJ., Choi, H-G & JJ Bolton. 2017. DNA barcoding of South African geniculate coralline red algae (Corallinales, Rhodophyta). South African Journal of Botany 108: 337-341.
Silva, P.C., Basson, P.W. & Moe, R.L. (1996). Catalogue of the benthic marine algae of the Indian Ocean. University of California Publications in Botany 79: 1-1259.
Cite this record as:
Anderson RJ, Stegenga H, Bolton JJ. 2016. Seaweeds of the South African South Coast.
World Wide Web electronic publication, University of Cape Town, http://southafrseaweeds.uct.ac.za; Accessed on 01 October 2023.