Order Gigartinales
Family Cystocloniaceae
Calliblepharis fimbriata (Greville) Kützing 1843: 404
Thalli complanate, strap-like, up to 25 (30) cm long, flaccid, bright to dark red, branched, markedly frilly. Holdfast bearing short stipe that widens into main axis. Branching opposite, sub-opposite or irregular. Main axis and main branches widest in the middle (usually 8-15 (-20) mm wide), tapering towards both ends, with marginal proliferations or teeth. Structure uniaxial, in cross-section with large un-pigmented medullary cells surrounded by smaller cortical cells. Dioecious, cystocarps in smaller branchlets, protruberant, ostiole absent. Tetrasporangia zonately divided, scattered in outer cortical tissue. This rather pretty species is quite distinctive on account of its soft, almost delicate texture and frilly margins.
Collections, ecology and regional distribution
Recorded from Arniston eastwards as far as the Port Shepstone area in southern KwaZulu-Natal (23-49). A subtidal species, found down to at least 20 m depth.
World distribution: also recorded from Oman and Pakistan (Silva et al. 1996).
Type locality: "Cape" (Kutzing 1843).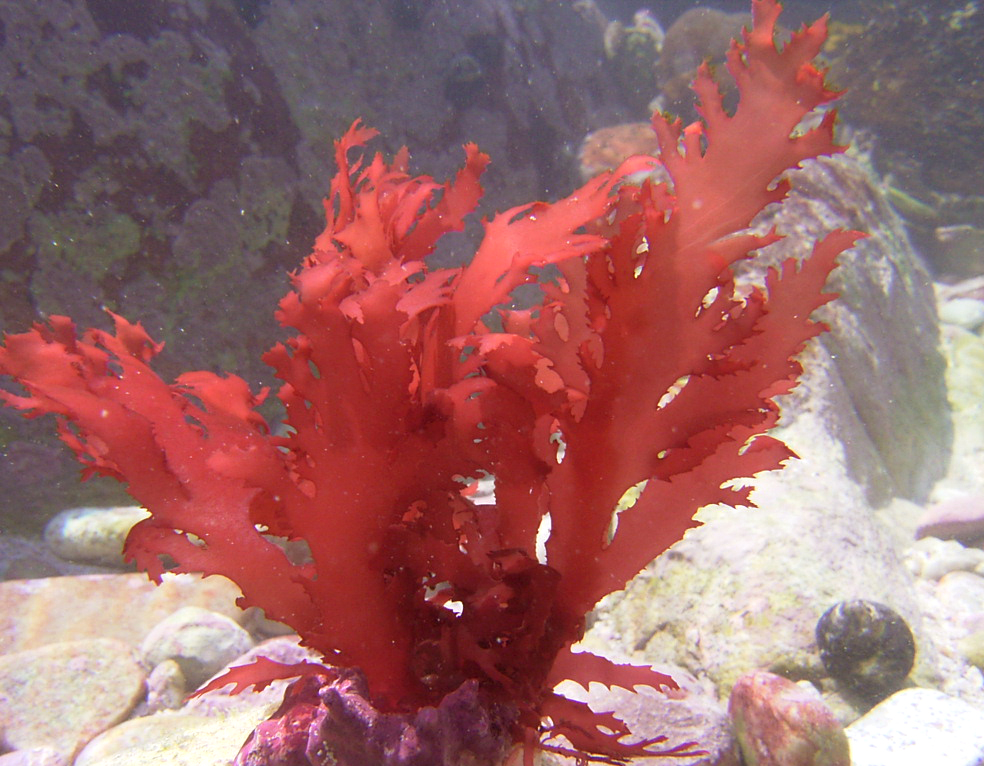 Calliblepharis fimbriata, Arniston.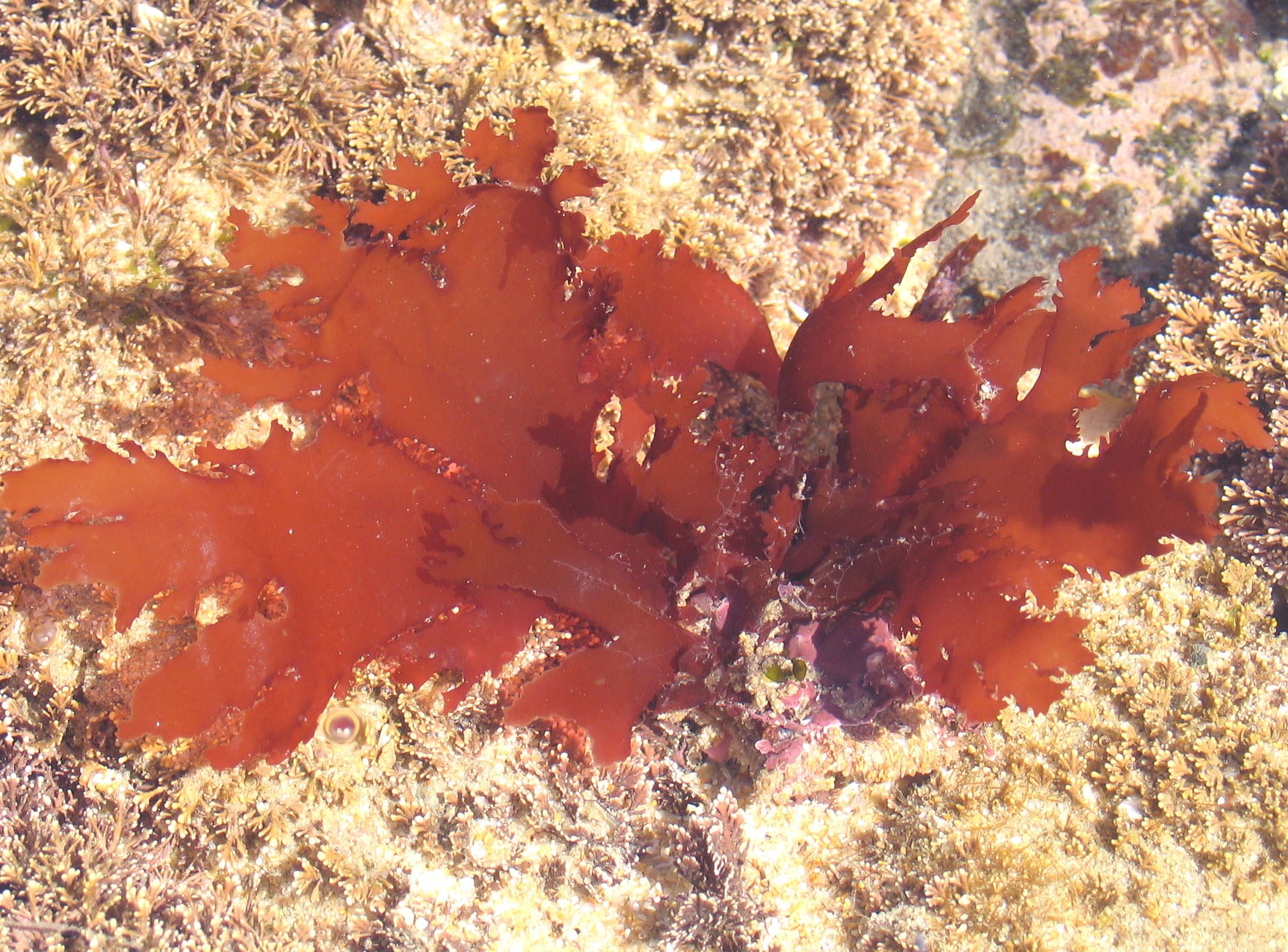 Calliblepharis fimbriata, Arniston.

Calliblepharis fimbriata, herbarium specimen (BOL).
References Calliblepharis fimbriata
Kützing FT 1843. Phycologia generalis oder, Anatomie, Physiologie and Systemkunde der Tange …pp. [part 1]: [i]-xxxii, [1]-142, [part 2:] 143-458, 1, err.], pls1-80. Leipzig: Brockhaus.
Silva, P.C., Basson, P.W. & Moe, R.L. 1996. Catalogue of the benthic marine algae of the Indian Ocean. University of California Publications in Botany 79: 1-1259.
Cite this record as:
Anderson RJ, Stegenga H, Bolton JJ. 2016. Seaweeds of the South African South Coast.
World Wide Web electronic publication, University of Cape Town, http://southafrseaweeds.uct.ac.za; Accessed on 25 September 2023.