Order Ceramiales
Family Ceramiaceae
Ceramium tenerrimum (G. Martens) Okamura 1921: 112, pl. CLXXIX: figs 1-7
Plants to a few cm tall, partly creeping and attached by one to several rhizoids per segment, these unicellular and derived from the periaxial cells. Apices strongly incurved. Segments with six or seven periaxial cells that produce two acropetal derivatives and one (or two) to the side, the cortication remaining of limited development and the periaxial cells reaching the lower limit of the cortical band even in mature segments. In older segments the uncorticated part longer than the cortical band. Axes up to 500(-750) µm in diameter, the segments up to twice as long. No percurrent main axis present, the branching subdichotomous at intervals of 8 to 20 segments. Rather small and inconspicuous gland cells present in a subapical zone of the cortex.
Tetrasporangia in whorls on many segments from the upright parts, causing considerable swelling of the segment but remaining largely covered by the epidermis. Sporangia measure up to 75 x 50 µm, and are cruciately to tetrahedrally divided. Spermatangia covering mainly the inside of branches of many subapical segments. Female structures not seen.
Collections, ecology and regional distribution
Found along the whole west coast, but recorded only as far as Tsitisikamma on the south coast (1-32). A reasonably rare species in the western half of the south coast, epilithic in algal turfs.
World distribution: also recorded from Taiwan but believed to be widespread in tropical areas (Stegenga et al. 1997).
Type locality: Nagasaki, Japan (Martens 1866).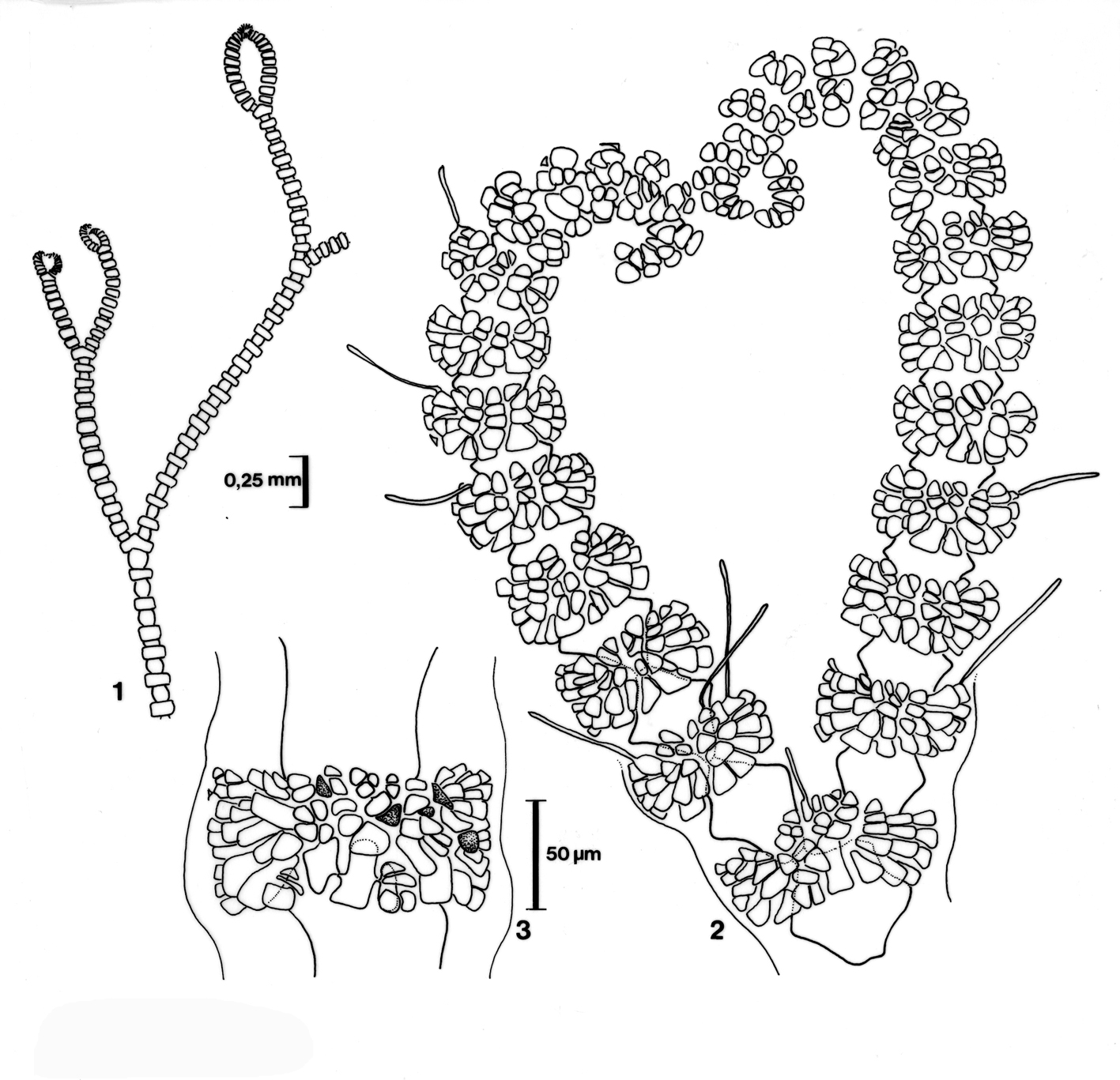 Ceramium tenerrimum. 1-2 Thallus apex. 3 Cortication in older segment. Reproduced from Stegenga et al. (1997).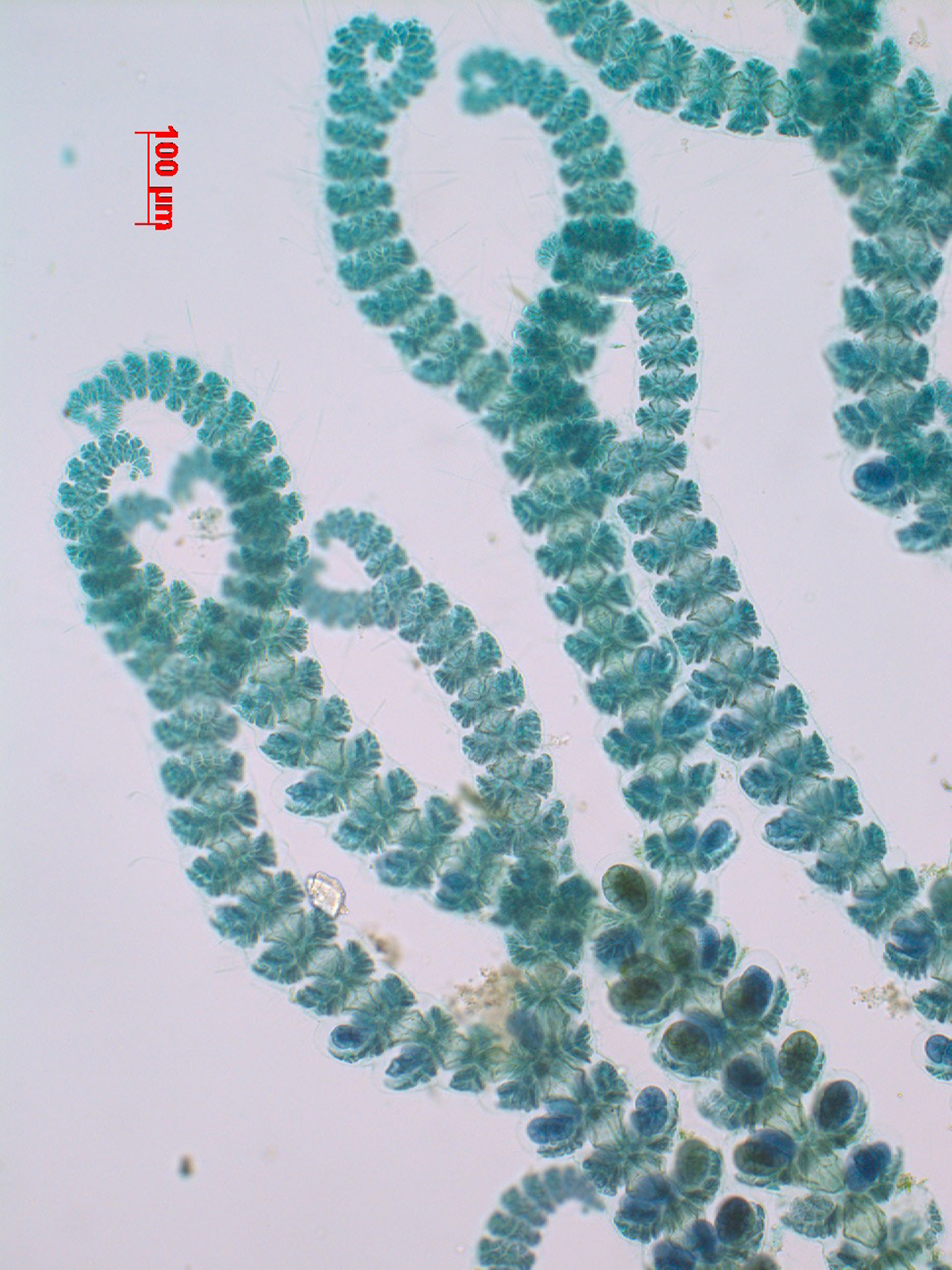 Ceramium tenerrimum. Tetrasporangial specimen, Walker Point (Goukamma). Stained slide material.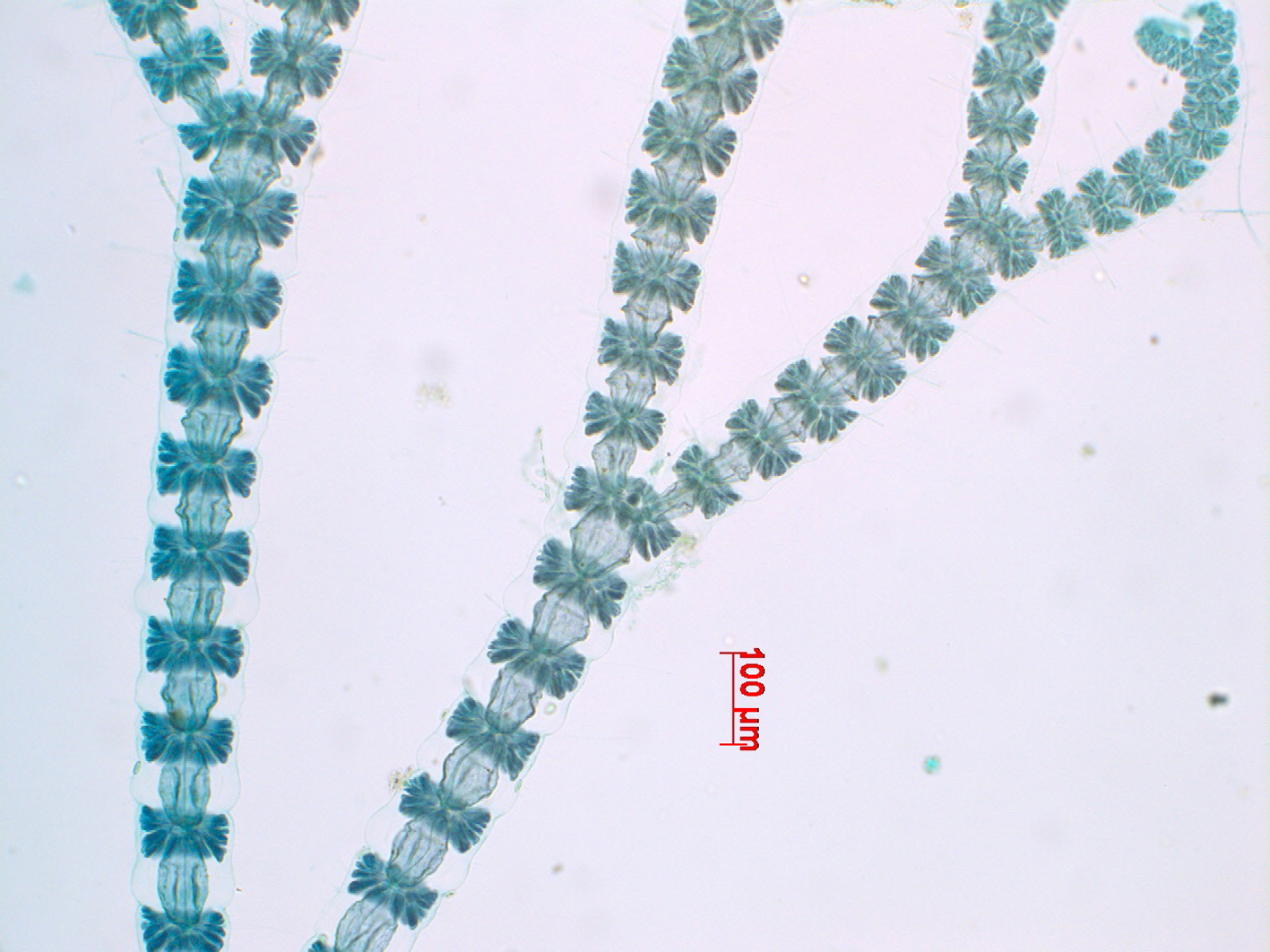 Ceramium tenerrimum. Sterile specimen, Walker Point (Goukamma). Stained slide material.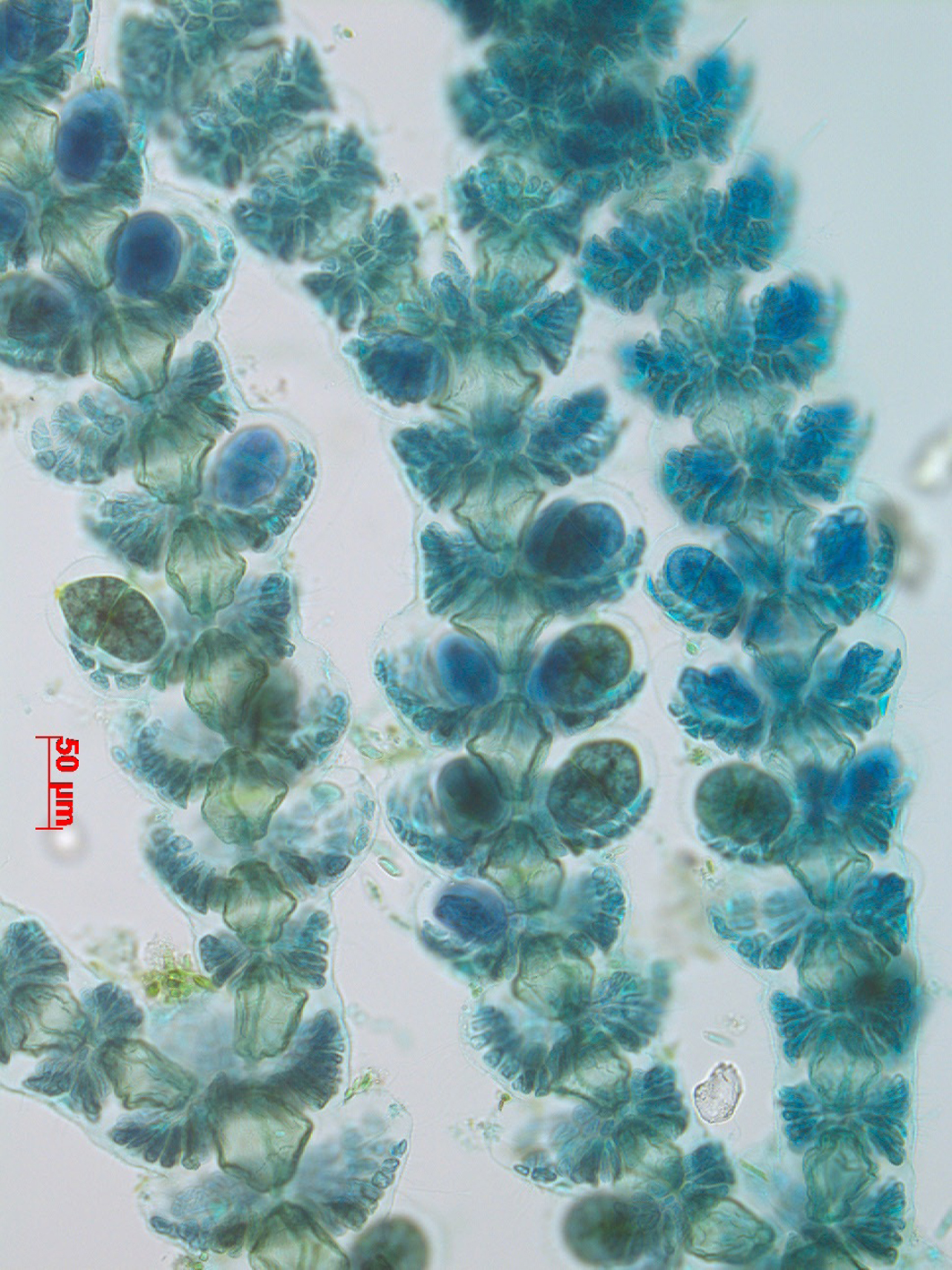 Ceramium tenerrimum. Detail of tetrasporangial specimen, Walker Point (Goukamma). Stained slide material.
References Ceramium tenerrimum
Martens, G. von 1868 '1866'. Die Tange. Die Preussische Expedition nach Ost-Asien. Nach amtlichen Quellen. Botanischer Theil. pp. 1-152, pls I-VII. Berlin: Verlag de Königlichen Geheimen Ober-Hofbuchdruckerei (R.Y. Decker).
Okamura, K. 1921. Icones of Japanese algae. Vol. IV pp. 63-149, Plates CLXLVI-CLXXXV. Tokyo: published by the author.
Stegenga, H., Bolton, J.J. & R. J. Anderson. 1997. Seaweeds of the South African west coast. Contributions from the Bolus Herbarium 18: 655 pp.
Cite this record as:
Anderson RJ, Stegenga H, Bolton JJ. 2016. Seaweeds of the South African South Coast.
World Wide Web electronic publication, University of Cape Town, http://southafrseaweeds.uct.ac.za; Accessed on 01 October 2023.