Order Ceramiales
Family Dasyaceae
Dasya sp 1
Main axes corticated, in distal regions densely covered by pseudolaterals; pseudolaterals monosiphonous, arising from each segment in spiral pattern, cells 35-60 µm wide at base, about 35 µm wide in mid-regions and 3-4 times longer than broad, branched 2-3 times, terminal unbranched portions up to 9 cells long. Tetrasporangial stichidia attenuated cone-shaped, about 350 µm long and 100 µm wide; tetrasporangia about 30 µm in diameter, with three cover cells in a horizontal row.
Collections, ecology and regional distribution
Collected from Keurboomstrand to Hluleka, Transkei (31-45).
Note: this entity is rather similar to, but has pseudolaterals with smaller cell dimensions than, D. scoparia. There are also specimens that are similar to this entity but have rather sparse pseudolaterals (but one per segment): it is clear that Dasya species on the south coast are in need of further study.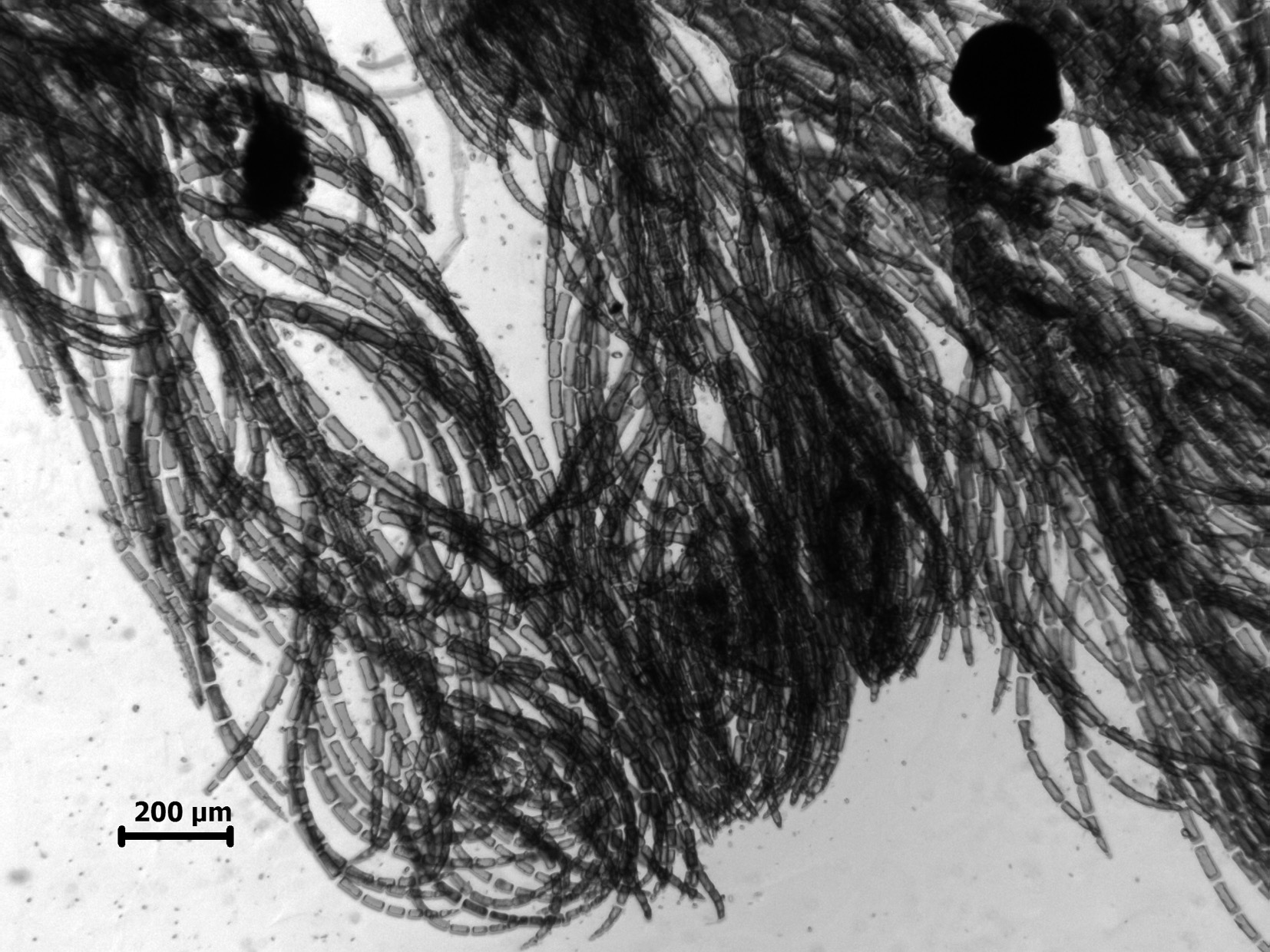 Dasya sp I (EC 288, Keurboomstrand), stained slide.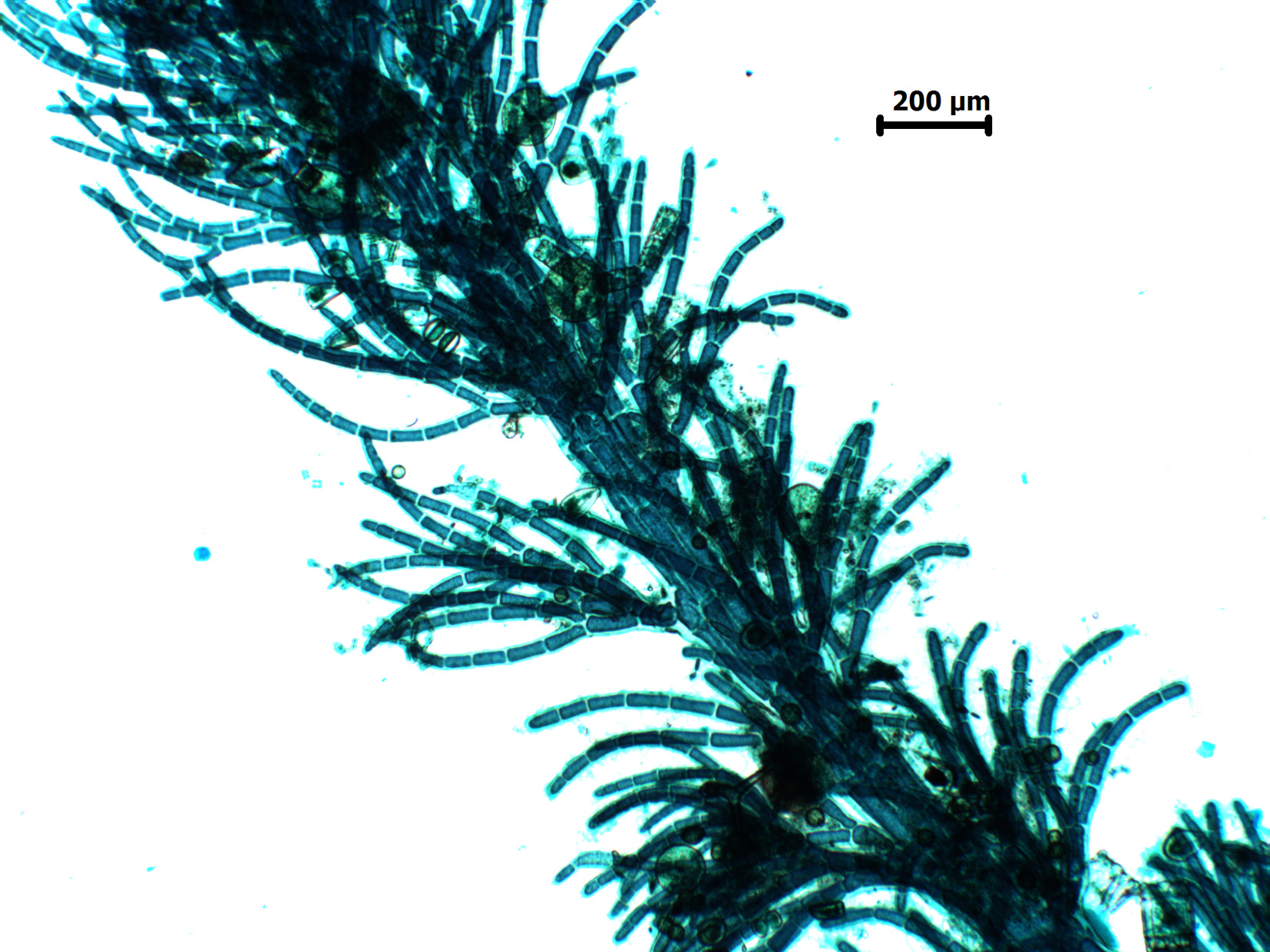 Dasya sp I (EC 477, Kenton on Sea), stained slide.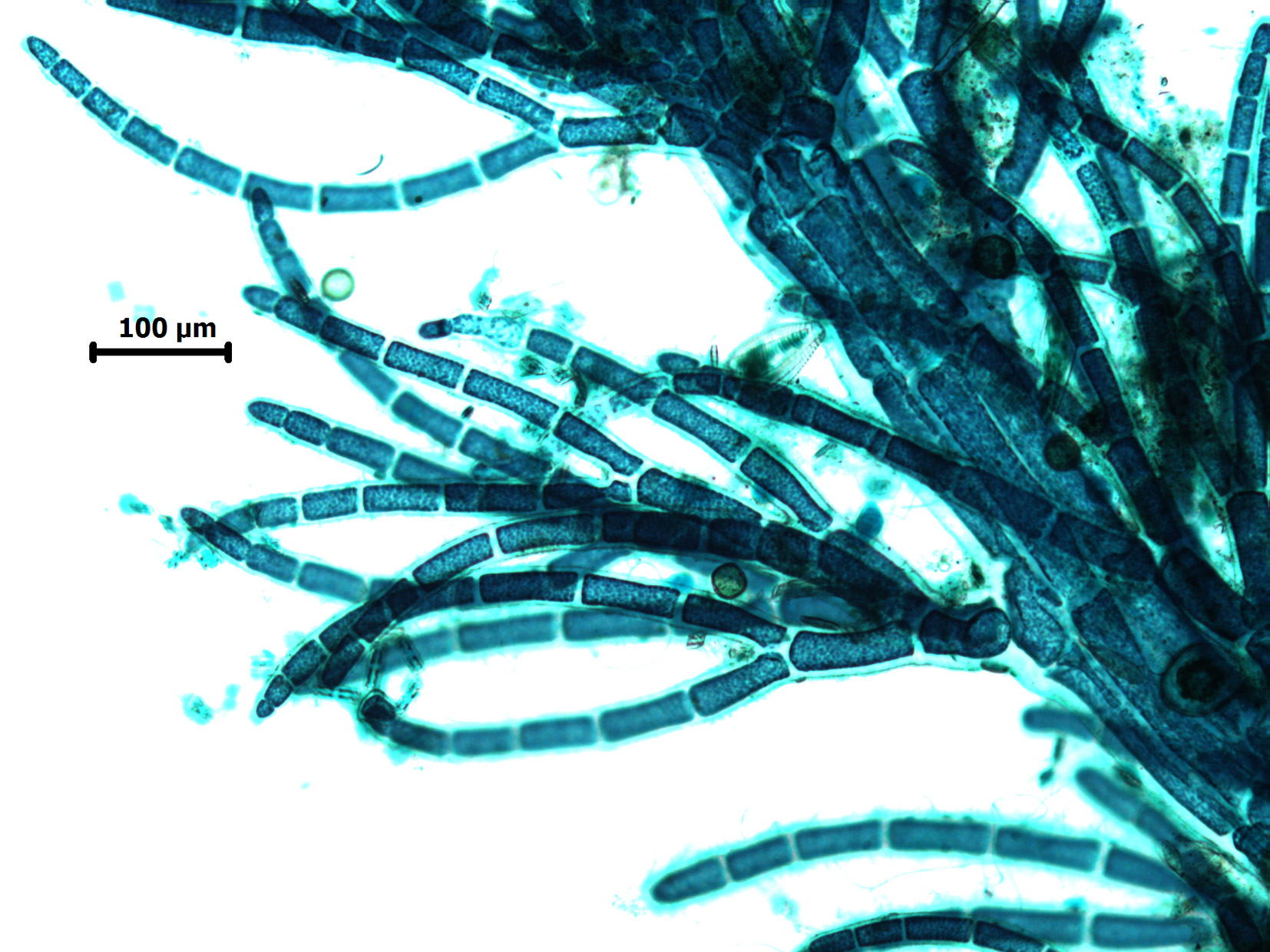 Dasya sp I detail (EC 477, Kenton on Sea), stained slide.
Cite this record as:
Anderson RJ, Stegenga H, Bolton JJ. 2016. Seaweeds of the South African South Coast.
World Wide Web electronic publication, University of Cape Town, http://southafrseaweeds.uct.ac.za; Accessed on 25 September 2023.