Ceramiales
Family Rhodomelaceae
Dasyclonium incisum (J.Agardh) Kylin 1956: 534, fig. 427B-D, fig. 430B, C
Plants red to reddish-brown, 0.5- 5 cm long, epiphytic, basal to mid portion attached to host by rhizoids, distal portion free, complanate, branched indeterminate axes bearing comb-like (pectinate) determinate laterals 0.5 – 1.5 mm long, in alternating series, from every second segment, polysiphonous throughout. Structure of 6 pericentral cells in indeterminate axes and 3 in determinate axes; apices often slightly curved, dome-shaped apical cell 15-20 µm in diameter. Trichoblasts absent. Cells uninucleate, rhodoplasts discoid and chain-like in larger cells. Rhizoids arising from adjacent axial pericentral cells in pairs. Tetrasporangial branches arising above each determinate lateral, tetrasporangia arranged in straight series, 120-180 µm in diameter, each with 3 cover cells that may divide further. Gametophytes dioecious; cystocarps sessile, ovoid, 350-600 µm in diameter, ostiolate, pericarp two cells thick, ecorticate; spermatangial organs triradiate, borne near base of lower branches of determinate laterals.
Collections, ecology and regional distribution
Recorded from northern Transkei to Park Rynie area of KwaZulu-Natal (47-50). Epiphytic on various larger algae, from the lower eulittoral to at least 20 m.
World distribution: also recorded from India, Australia and New Zealand (Guiry & Guiry 2010).
Type locality: Australia (Agardh 1841).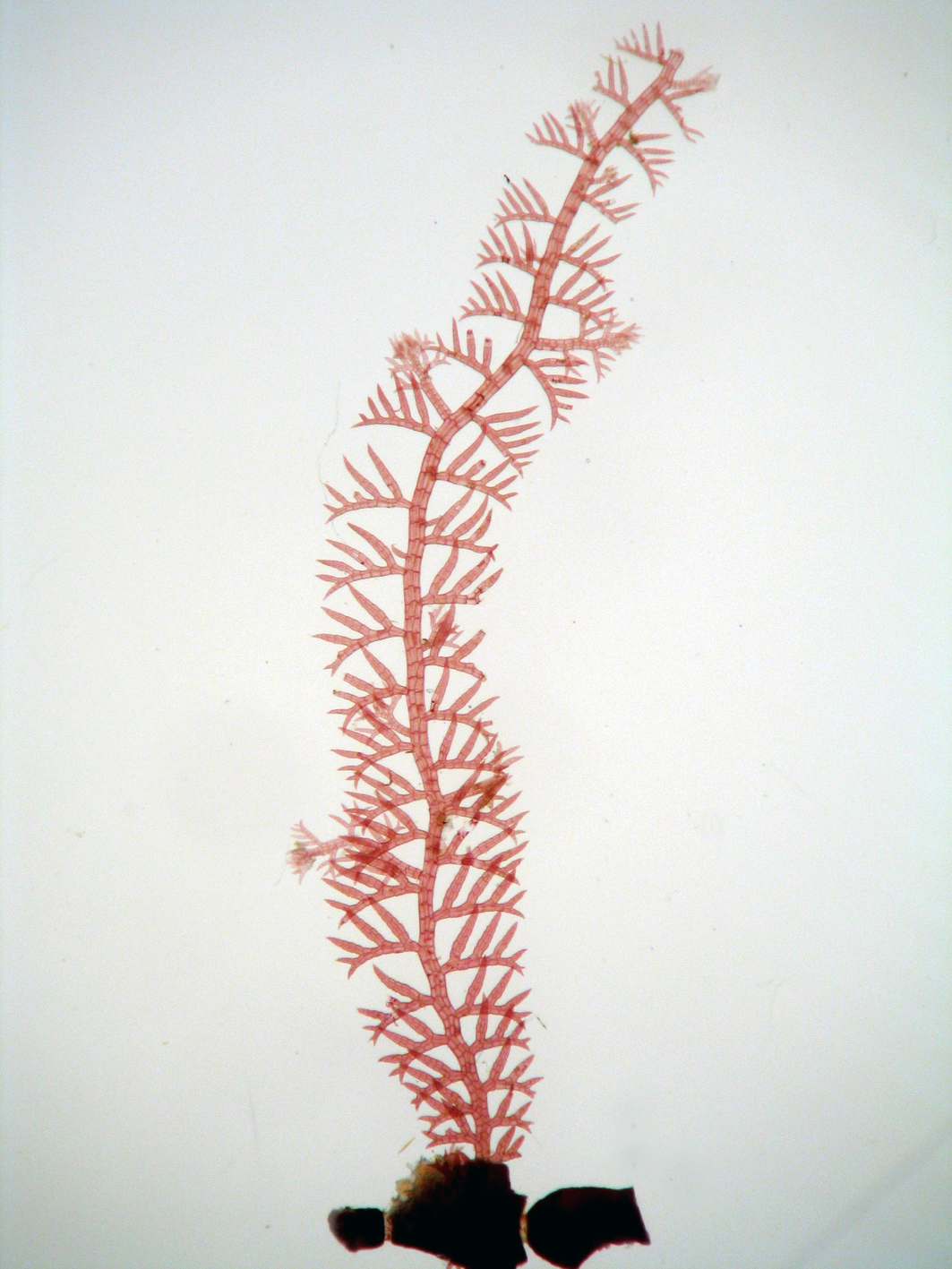 Dasyclonium incisum on segment of an articulated coralline.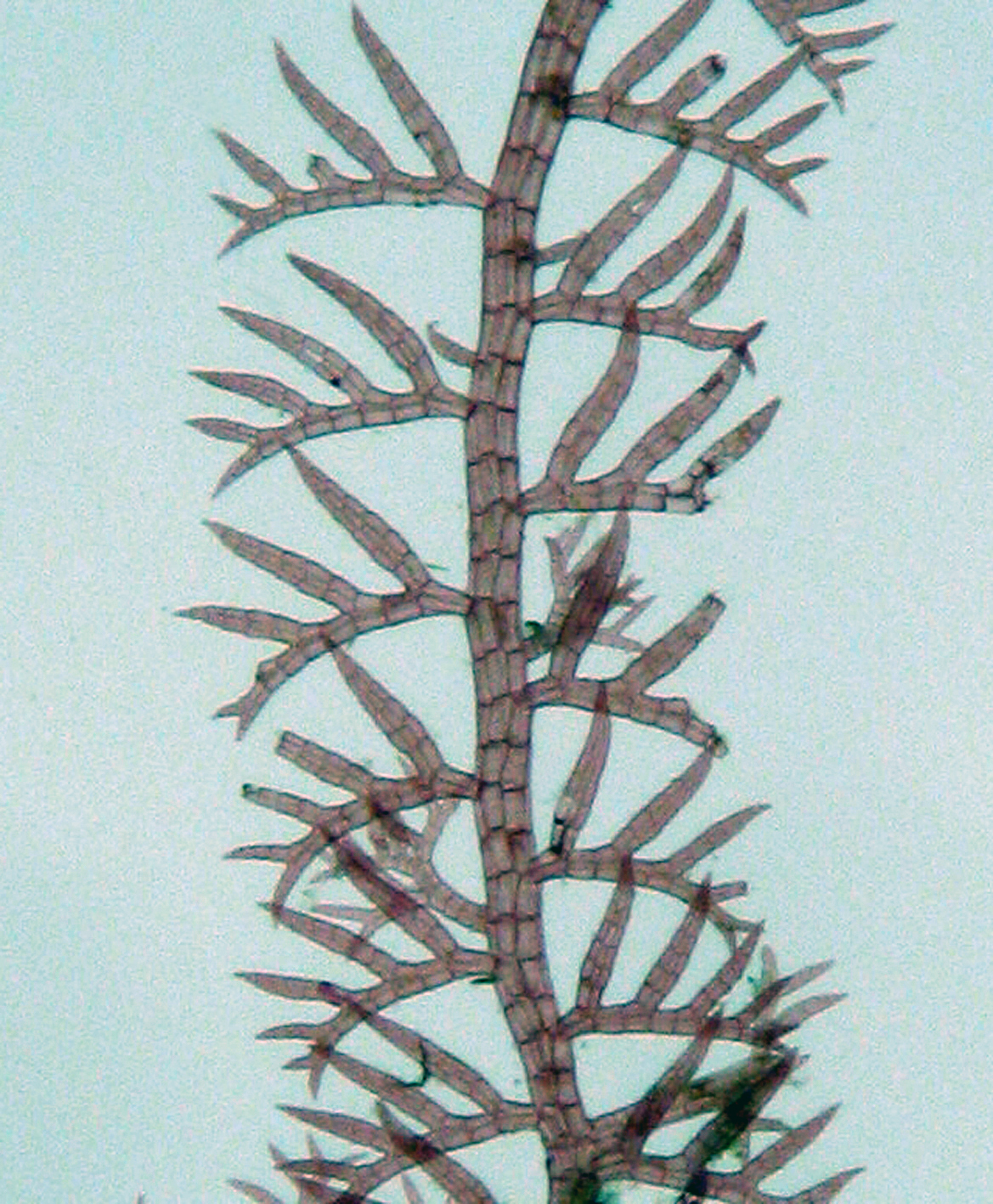 Dasyclonium incisum - detail of structure.
References Dasyclonium incisum
Agardh, J.G. 1841. In historiam algarum symbolae. Linnaea 15: 1-50, 443-457.
Guiry, M.D. & Guiry, G.M. 2010. AlgaeBase. World-wide electronic publication, National University of Ireland, Galway. http://www.algaebase.org; searched November 2010.
Kylin, H. 1956. Die Gattungen der Rhodophyceen. pp. i-xv, 1-673, 458 figs. Lund: C.W.K. Gleerups.
Cite this record as:
Anderson RJ, Stegenga H, Bolton JJ. 2016. Seaweeds of the South African South Coast.
World Wide Web electronic publication, University of Cape Town, http://southafrseaweeds.uct.ac.za; Accessed on 21 September 2023.