Order Gigartinales
Family Areschougiaceae
Erythroclonium corallinum (Suhr) Holmes 1896: 350-351
Thalli red, forming branched chains up to about 7 cm tall, of ellipsoid segments each up to about 3mm long. Branches comprise either wider segments (up to about 1mm; most upright branches) or narrower segments (about 300 um; all prostrate and some upright branches). Branches with narrow segments may develop small discoid holdfasts that attach to any other substrata; branches with broader segments do not appear to do this. Discoid attachments usually form at nodes on narrow branches. Segments often narrower toward distal ends of erect branches and often bear small distal segments with short projections containing axial cells. Nodal regions cylindrical and about 3 cells deep. Branching of axes is sparse and occurs at nodes, usually a single (but up to three) branches being produced. Structure uniaxial, most axial cells bearing two (opposite) branches. Medullary filaments branching 4-5 times in middle of segments and ending in cortical cells up to 25 µm long. Only tetrasporic material seen. Tetrasporangia evenly distributed in cortex, zonately divided; up to 50 x 35 µm when mature.
Collections, ecology and regional distribution
Found from Woody Cape northwards to at least Park Rynie, KZN ((38-55))> Rather rare; intertidal to at least 30 m depth.
World distribution: South African endemic.
Type locality: Kowie (Port Alfred) (Norris, 1988).
Note: Norris (1988) describes this species in detail, and points out that it is the only species of that genus to occur outside Australia, where 4 other species are known to occur.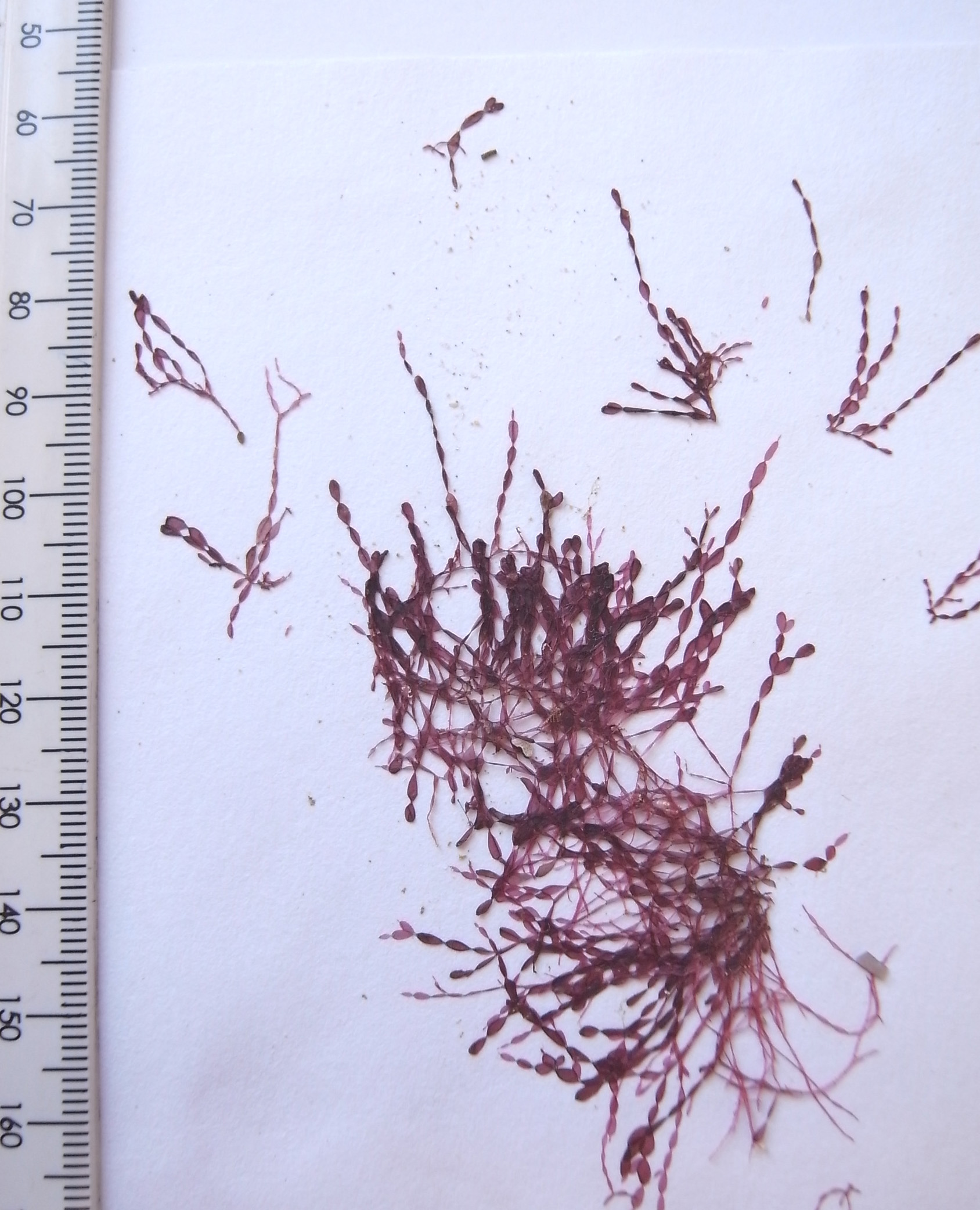 Erythroclonium corallinum, herbarium specimen from Kowie (BOL).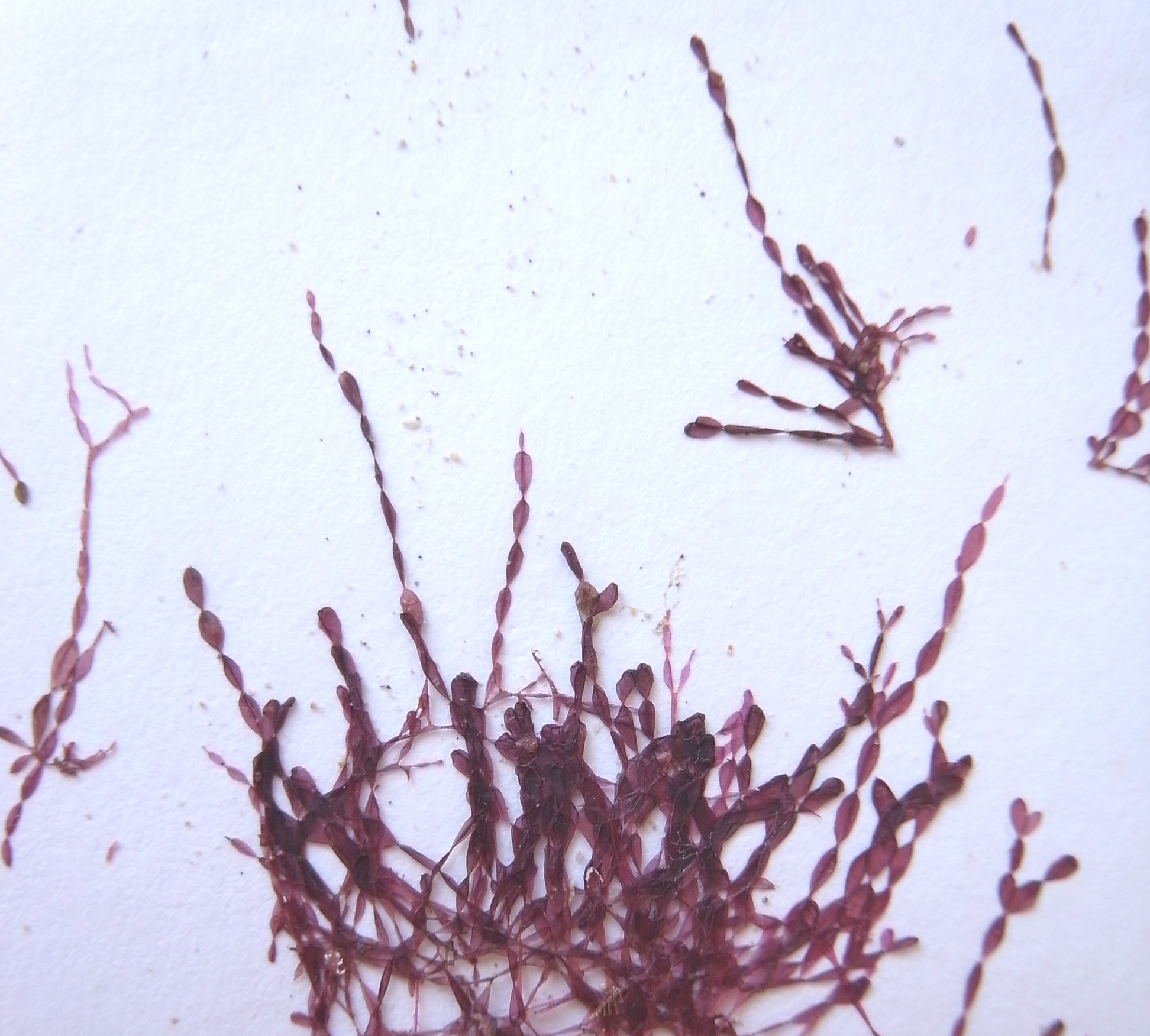 Erythroclonium corallinum, detail of herbarium specimen from Kowie (BOL).
References Erythroclonium corallinum
Holmes, E. M. 1896. New marine algae. Journal of Botany, London. 34: 349-351.
Norris, R. E. 1988. A review of Natalian Solieriaceae (Gigartinales, Rhodophyta), including the first South African records of Solieria and Meristotheca, and an investigation of Erythroclonium corallinum. South African Journal of Botany 54 (2): 103-108.
Cite this record as:
Anderson RJ, Stegenga H, Bolton JJ. 2016. Seaweeds of the South African South Coast.
World Wide Web electronic publication, University of Cape Town, http://southafrseaweeds.uct.ac.za; Accessed on 01 October 2023.