Order Gelidiales
Family Gelidiaceae
Gelidium foliaceum (Okamura) E. M. Tronchin 2002: 556
Plants purplish-red to almost black, usually forming compact low carpet or turf; thalli comprising creeping cylindrical axes bearing determinate upright blades up to 1 cm long; blades flattened, ligulate to contorted, 1-2 mm wide, often with irregularly to pinnately arranged marginal lobes , margins crispate, entire to indented; anatomy of small darkly pigmented outer cortical cells grading into larger angular inner cortical cells; outer cells of medulla stellate with interconnecting slender arms; rhizines present throughout medulla. Reproductive structures borne in main blades or marginal lobes (branchlets); mono-or bisporangia produced instead of tetrasporangia; cystocarps bilocular.
Collections, ecology and regional distribution
Recorded from Goukamma to Sodwana Bay in northern Kwazulu-Natal (29 -56). Found in the upper and mid-eulittoral, usually forming a dense, short turf on rock, barnacles, limpets, etc.
World distribution: first recorded in Japan.
Type locality: Japan (Silva et al. 1996).
Note: this species should not be confused with the turf form of Gelidium pristoides (see Tronchin et al. 2002). Blades of the latter are well developed, with a midrib and toothed margins. G. foliaceum was previously known as Onikusa foliacea (Okamura) R. Norris.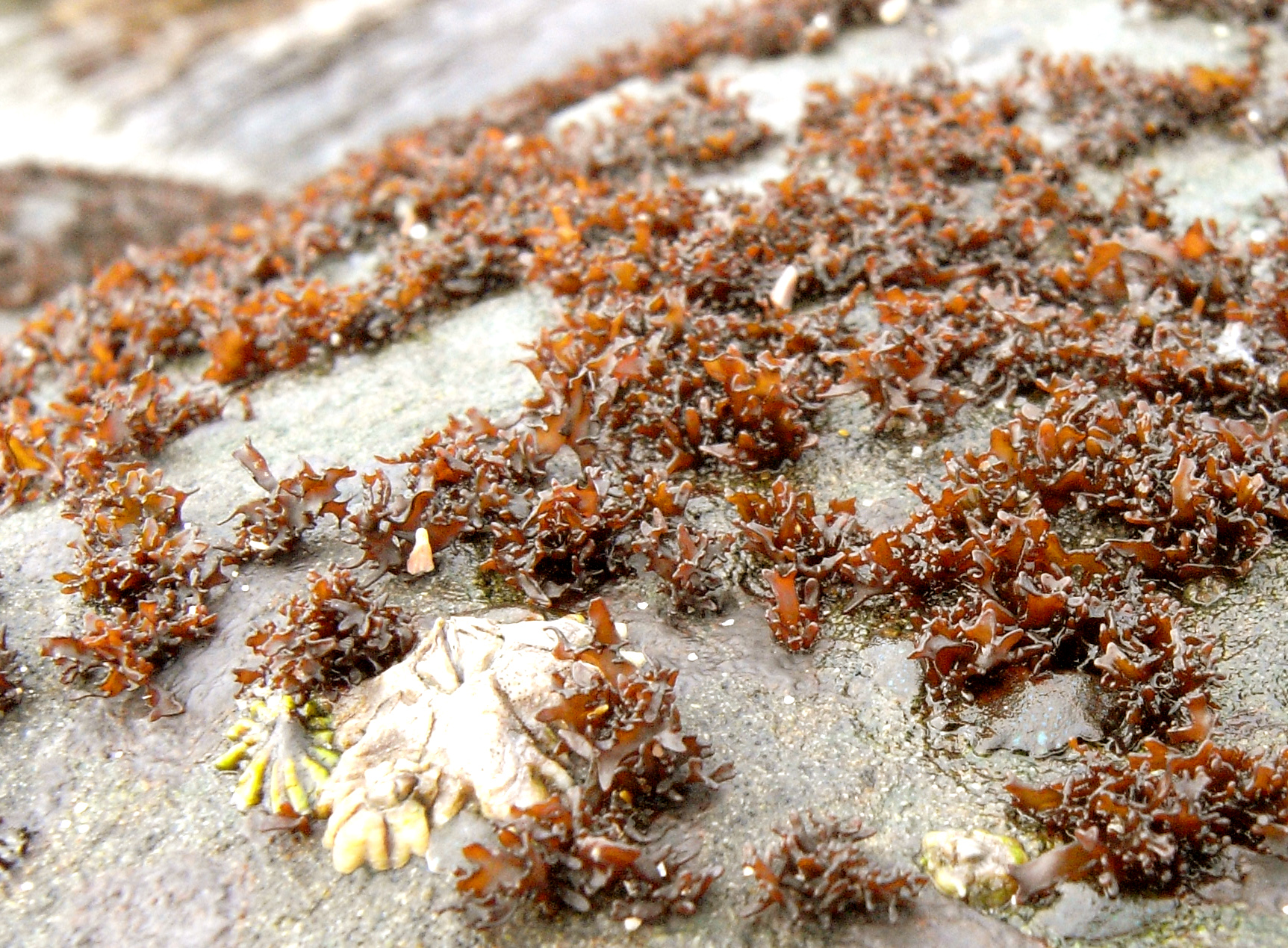 Gelidium foliaceum, Morgan Bay, upper eulittoral boulders. The barnacle is about 15mm wide.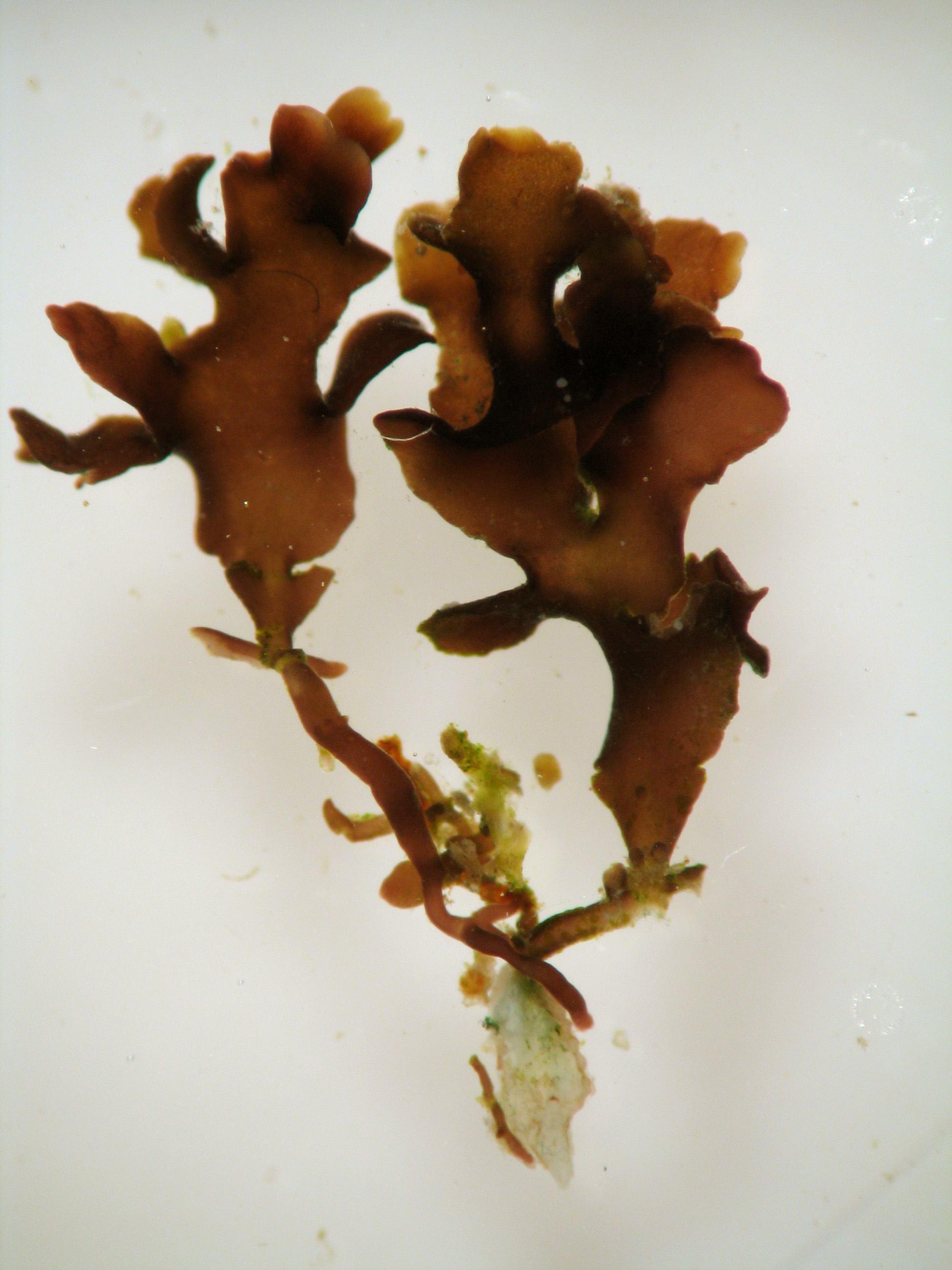 Gelidium foliaceum, Morgan Bay. Plants about 7 mm high, attached to piece of barnacle shell.
References Gelidium foliaceum
Silva, P.C., Basson, P.W. & Moe, R.L. 1996. Catalogue of the benthic marine algae of the Indian Ocean. University of California Publications in Botany 79: 1-1259.
Tronchin, E.M., Freshwater D.W., Bolton J.J. and R.J. Anderson 2002. A reassessment and reclassification of species in the genera Onikusa Akatsuka and Suhria J. Agardh ex Endlicher (Gelidiales, Rhodophyta) based on molecular and morphological data. Botanica Marina 47: 548-558.
Cite this record as:
Anderson RJ, Stegenga H, Bolton JJ. 2016. Seaweeds of the South African South Coast.
World Wide Web electronic publication, University of Cape Town, http://southafrseaweeds.uct.ac.za; Accessed on 21 September 2023.