Order Gracilariales
Family Gracilariaceae
Gracilaria beckeri (J.Agardh) Papenfuss 1952: 175-176
Plants erect, up to 25 cm tall, yellowish- red to greenish-red to red, somewhat cartilaginous, bushy. Holdfast crustose, stipe cylindrical, about 1 cm long, blades compressed, irregularly strap-shaped, up to about 8 mm wide. Branching up to 7 orders, irregular. Blade margins papillate, irregularly dentate or fimbriate, often with proliferations from margins. Medullary cells up to about 160 µm in diameter, becoming smaller outwards, transition to cortex abrupt; cortical cells pigmented, about 10 µm in diameter, in 2-3 layers in older blades. Tetrasporangia scattered singly in sori on both sides of blade, cruciately divided, up to 23 x 42 µm. Cystocarps prominent, on surface of blades, up to 1.2 mm high and 1.8 mm wide, constricted at base, ostiolate. Traversing nutritive filaments common in mature cystocarps.
Collections, ecology and regional distribution
Recorded from Kenton-on-Sea to Port Edward in southern Kwazulu-Natal (38-48). Found in the lower eulittoral and shallow subtidal zones.
World distribution: South African endemic.
Type locality: "The Kowie" (Port Alfred), South Africa (Iyer et al. 2004).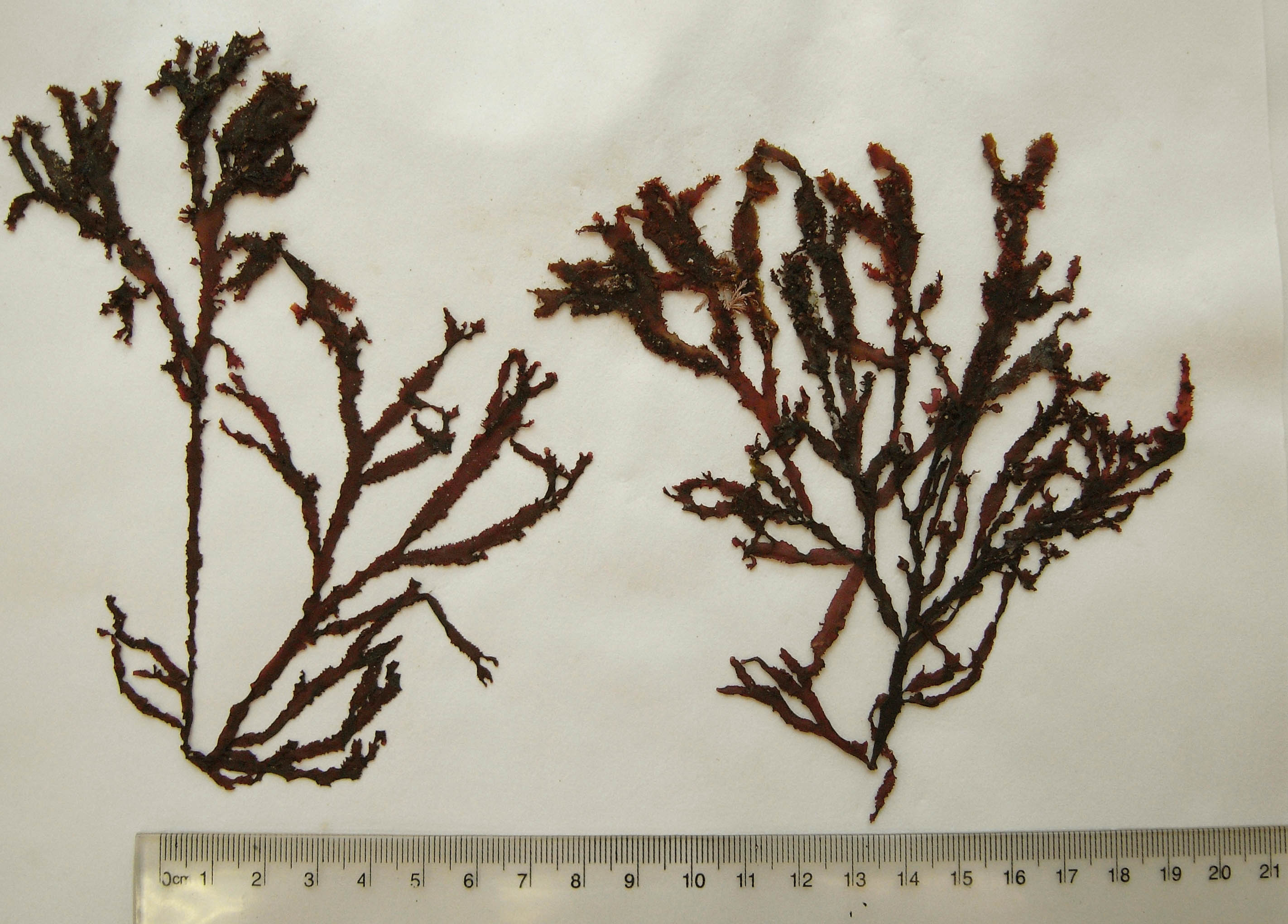 G, beckeri (BOL).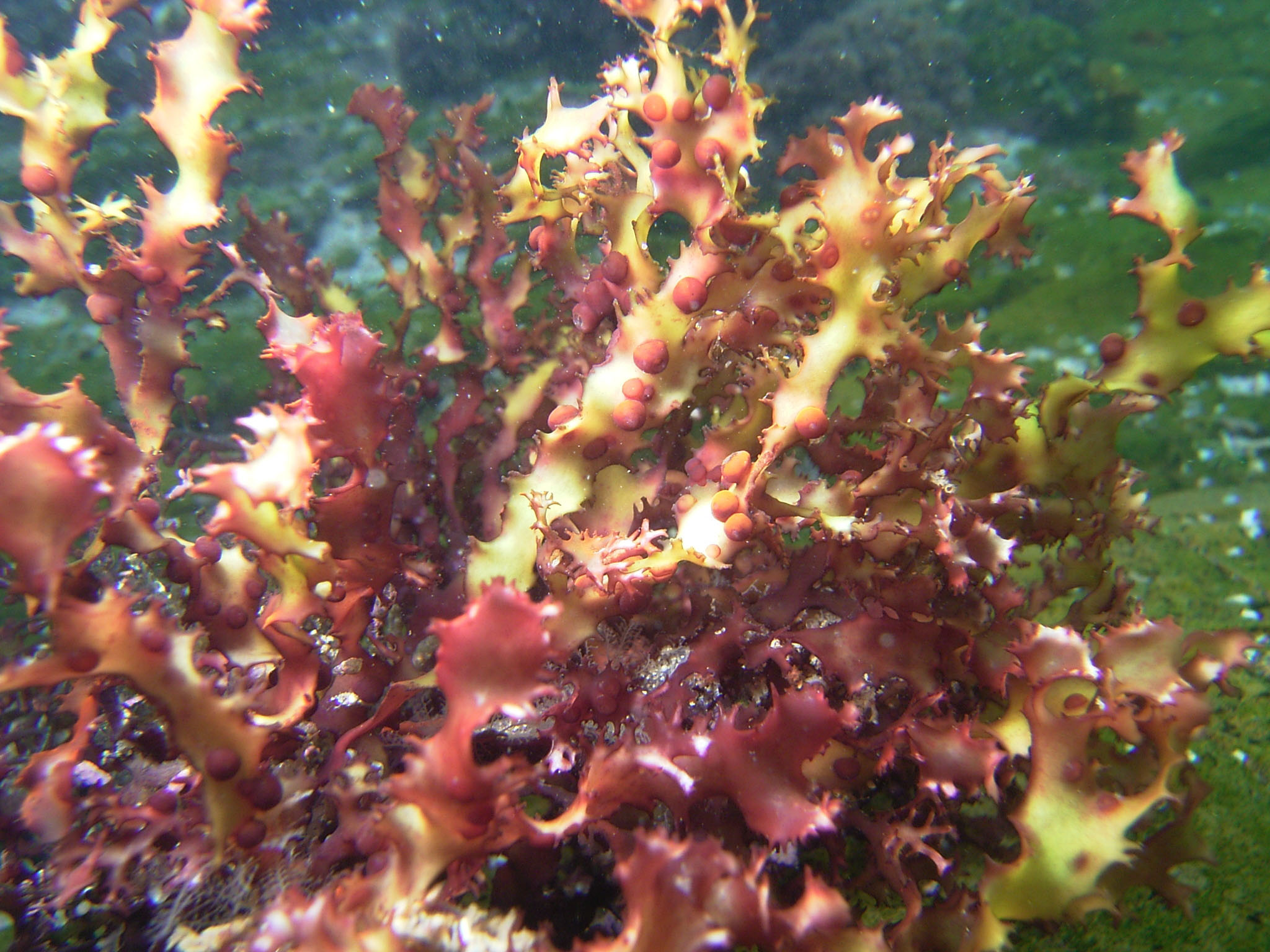 G. beckeri, Haga Haga.
References Gracilaria beckeri
Iyer, R., De Clerck, O, Bolton J.J. and V.E. Coyne. 2004. Morphological amd taxonomic studies of Gracilaria and Gracilariopsis species (Gracilariales, Rhodophyta) from South Africa. South African Journal of Botany 70: 521-539.
Papenfuss, G. F. 1952. Notes on South African marine algae. III. Journal of South African Botany 17: 167-188.
Cite this record as:
Anderson RJ, Stegenga H, Bolton JJ. 2016. Seaweeds of the South African South Coast.
World Wide Web electronic publication, University of Cape Town, http://southafrseaweeds.uct.ac.za; Accessed on 25 September 2023.