Order Ceramiales
Family Rhodomelaceae
Herposiphonia secunda (C.Agardh) Ambronn 1880: 197-198, pl. IV: figs 8, 11, 12
Plants prostrate with erect axes up to 1.5 mm tall; determinate laterals arising in dorsal row from (usually) every fourth segment of indeterminate axes; apices of prostrate axes curved upwards. Prostrate axes attached by rhizoids arising from ventral pericentral cells, rhizoids developing hapteral attachment pads. Usually one rhizoid per segment. Indeterminate branches alternate. Determinate laterals cylindrical, 50-70 (-80) µm in diameter, up to 30 segments high and straight in mature parts of plant; 8-10 pericentral cells per segment, segments 1.0-1.3 times as long as broad, usually slightly narrower than prostrate indeterminate laterals; young laterals curled forward near tips; trichoblasts sometimes present, subapical. Indeterminate laterals 50-100 µm in diameter, young apices curled backward. Reproductive structures not seen.
Collections, ecology and regional distribution
Recorded from Walker Point near Goukamma to Hluleka (29-45). Epiphytic on larger articulated corallines.
World distribution: various tropical and warm temperate localities - see note.
Type locality: Mediterranean Sea (Silva et al. 1996).
Note: There is some confusion concerning this taxon, which is variously treated as H. secunda (C. Agardh) Ambronn or H. secunda f. secunda. Variations in descriptions of this taxon from different parts of the world indicate morphological differences and the need for a thorough re-examination. Meanwhile, we are able to distinguish it from the more common and widespread H. secunda f tenella because the latter has (almost always) one determinate lateral per prostrate segment in a series of three determinate to one indeterminate laterals.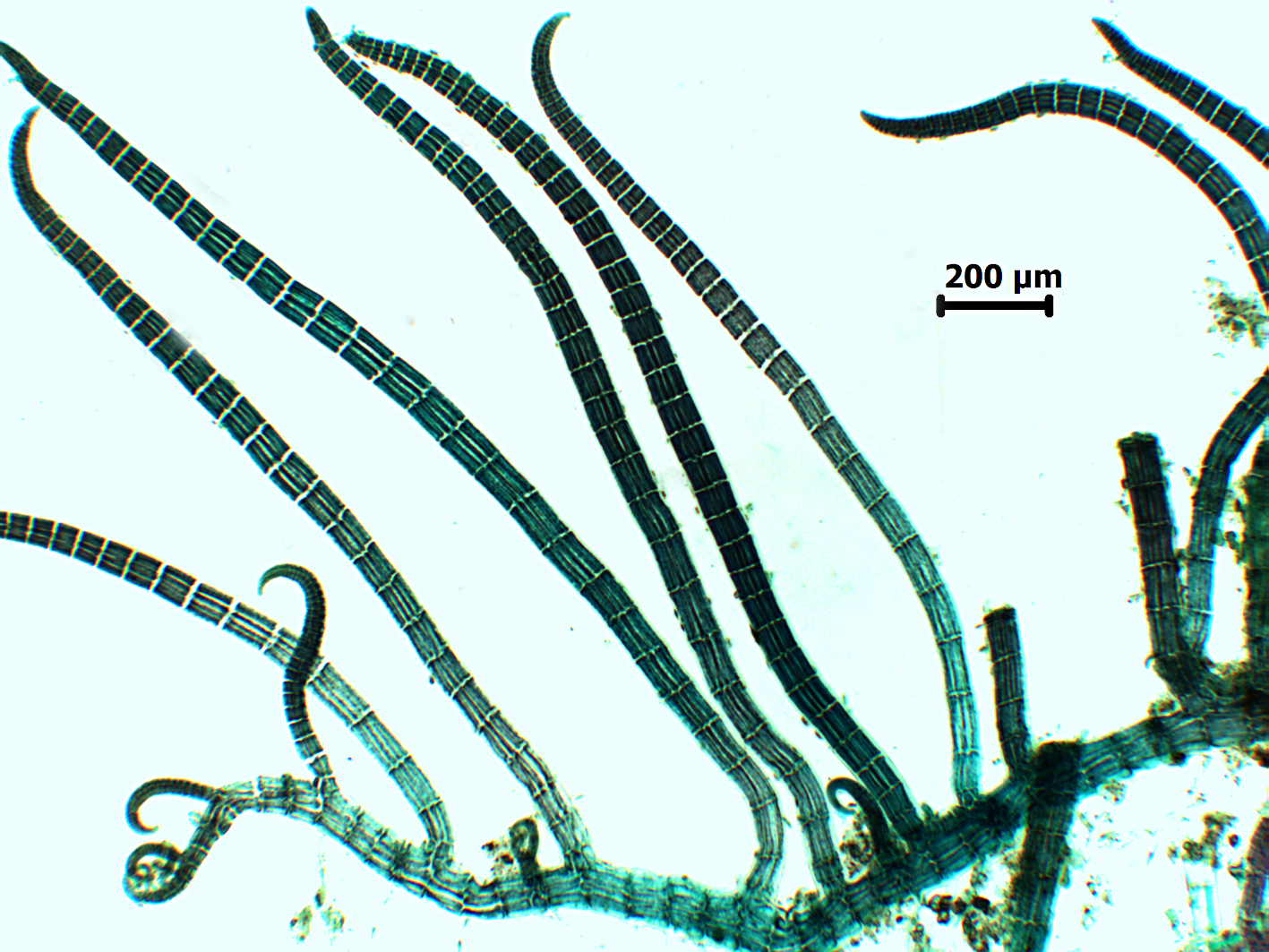 Herposiphonia secunda, showing rather sparse determinate laterals (stained slide).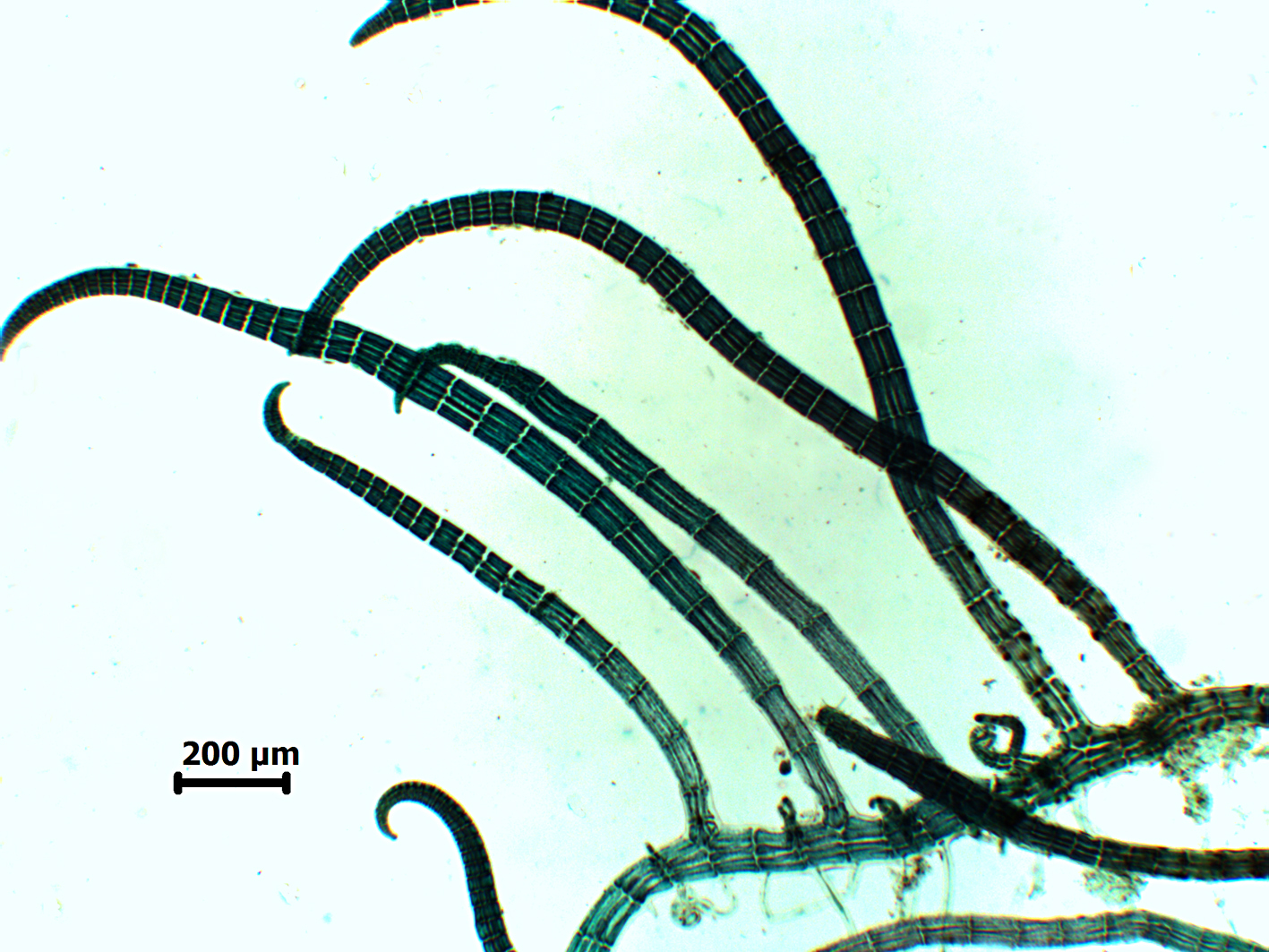 Herposiphonia secunda, structure (stained slide).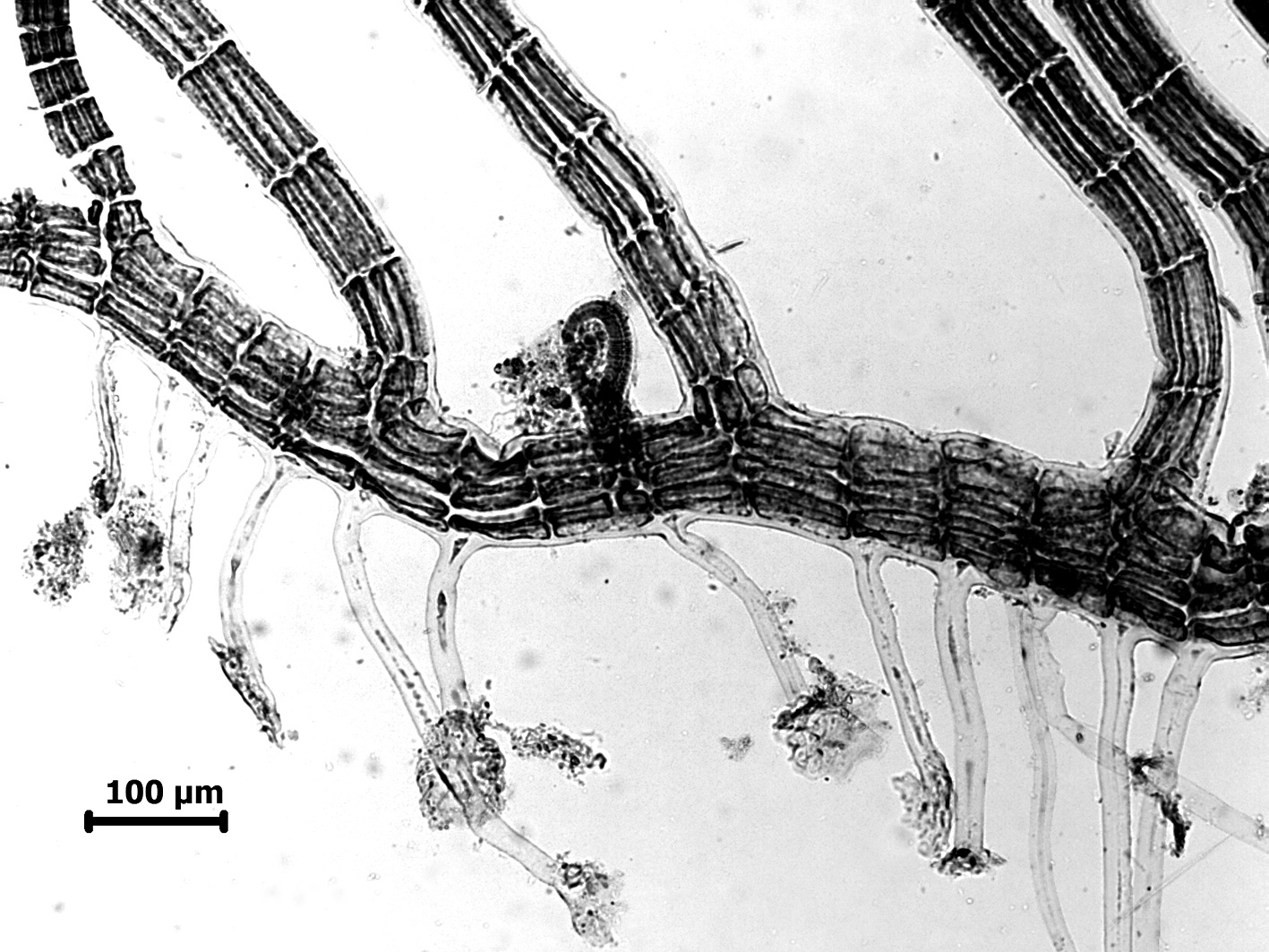 Herposiphonia secunda, showing sparse determinate laterals every fourth segment of prostrate axis.
References Herposiphonia secunda
Ambronn, H. 1880. Über einige Fälle von Bilateralität bei den Florideen. Botanische Zeitung 38: 161-174, 177-185, 193-200, 209-216, 225-233, Plates III, IV.
Silva, P.C., Basson, P.W. & Moe, R.L. 1996. Catalogue of the benthic marine algae of the Indian Ocean. University of California Publications in Botany 79: 1-1259.
Cite this record as:
Anderson RJ, Stegenga H, Bolton JJ. 2016. Seaweeds of the South African South Coast.
World Wide Web electronic publication, University of Cape Town, http://southafrseaweeds.uct.ac.za; Accessed on 01 October 2023.