Order Hildenbrandiales
Family Hildenbrandiaceae
Hildenbrandia rubra (Sommerfelt) Meneghini 1841:426
Plants red to reddish-brown, crustose, smooth, forming large expanses. Thallus very thin (up to about 100 µm); cells of regular size (4-6 µm diameter), slightly longer than broad, in regular vertical rows, single chloroplast per cell. Tetrasporangial conceptacles subspherical, shallow with wide opening, up to about 100 µm diameter and 50 µm deep. Tetrasporangia up to 20 x 10 µm, division irregular zonate to cruciate.
Collections, ecology and regional distribution
Recorded from Namibia (Rull Lluch 2002), along the whole west and south coasts as far as Durban (1-51), also in Tanzania. Epilithic, very common in the littoral zone and apparently tolerant of wide range of temperatures and salinities. Seldom collected because of its thin, crustose habit.
World distribution: Almost worldwide, under several names including H. rosea Kützing and H. prototypus Nardo (Stegenga et al. 1997, Guiry & Guiry 2013).
Type locality: Norway (Guiry & Guiry 2013).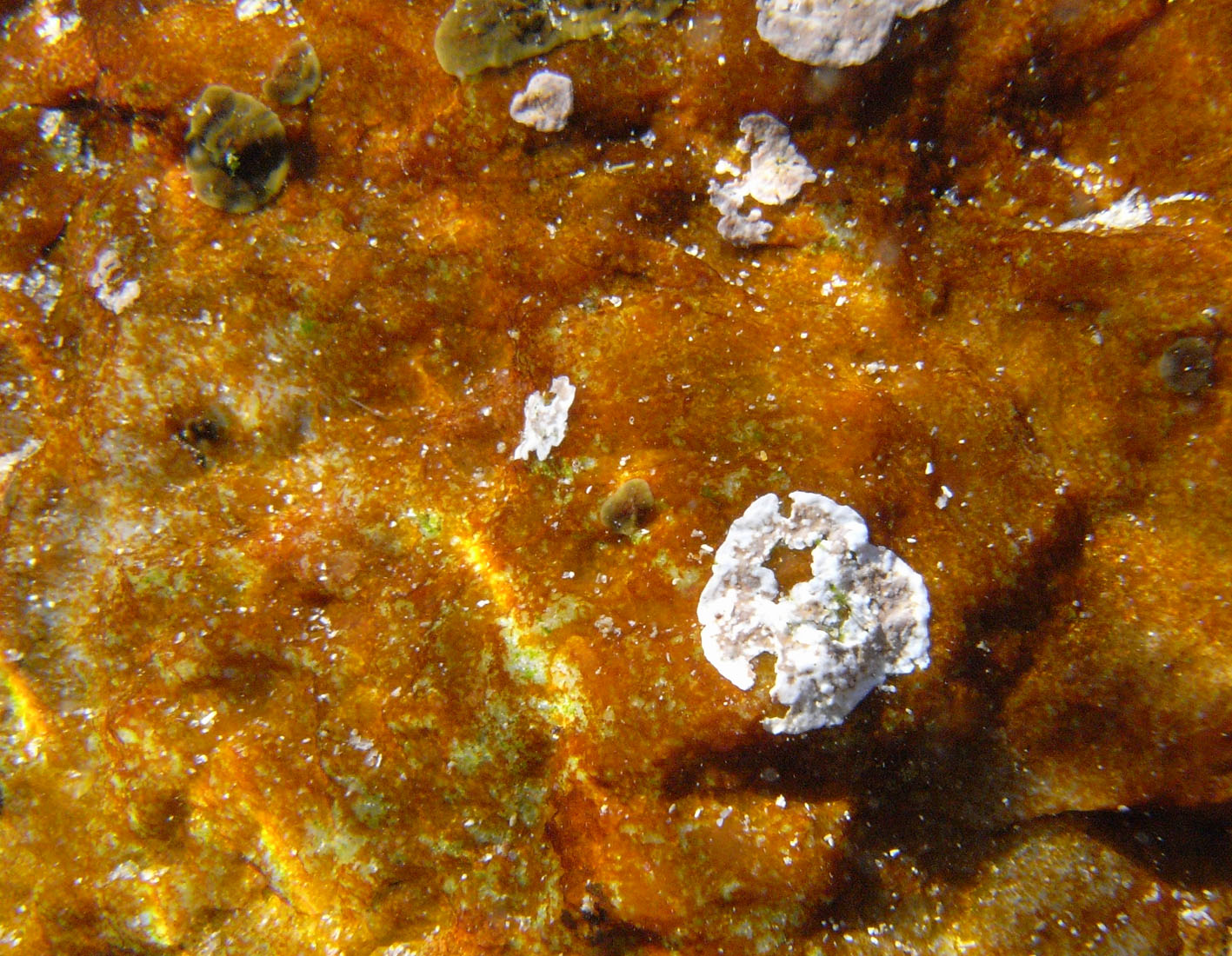 Hildenbrandia rubra in rock pool. Patch of encrusting coralline about 1 cm in diameter.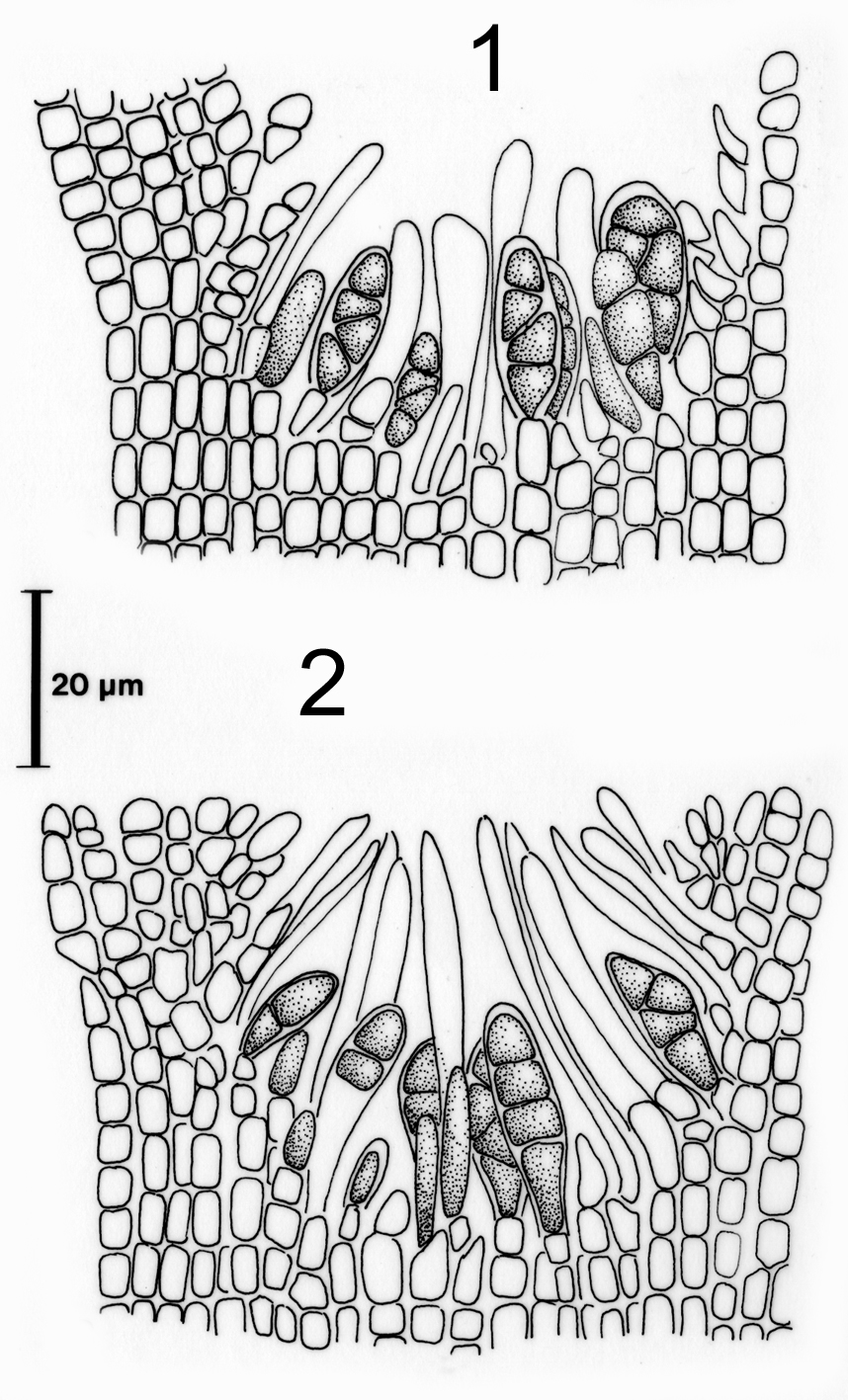 Hildenbrandia rubra 1-2, sections of tetrasporangial conceptacles. Reproduced from Stegenga et al. (1997).
References Hildenbrandia rubra
Guiry, M.D. & Guiry, G.M. 2013. AlgaeBase. World-wide electronic publication, National University of Ireland, Galway. http://www.algaebase.org; searched on 27 September 2013.
Meneghini, G. 1841. Algologia dalmatica. Atti del terza Riunione degli Scinziati Italiani tenuta in Firenze 3: 424-431.
Rull Lluch, J. 2002. Marine benthic algae of Namibia. Scientia Marina 66 (Supplement 3): 258 pp.
Stegenga, H., Bolton, J.J. and R. J. Anderson. 1997. Seaweeds of the South African west coast. Contributions from the Bolus Herbarium 18: 655 pp.
Cite this record as:
Anderson RJ, Stegenga H, Bolton JJ. 2016. Seaweeds of the South African South Coast.
World Wide Web electronic publication, University of Cape Town, http://southafrseaweeds.uct.ac.za; Accessed on 01 October 2023.