Order Gigartinales
Family Cystocloniaceae
Hypnea viridis Papenfuss 1947: 2, pl. 1; fig. 2; pl. 2: figs 9-11; pl. 3: fig. 14
Plants iridescent blue in situ, forming low cushions up to 2 cm high; attached by small discoid holdfasts; axes terete, up to 1 mm in diameter, branching irregular to pinnate, terminal branches short and spiky, not hooked, up to 5 mm long. In cross-section central axial filament surrounded by 5-6 large medullary cells surrounded by medullary cells decreasing in size towards the periphery: cortex of small, pigmented cells. Tetrasporangia zonately divided and arranged in sori girdling determinate branchlets; sexual reproductive structures not seen.
Collections, ecology and regional distribution
Found from northern Transkei (Pondoland) eastward through KZN (47-58), into Mozambique, in lower eulittoral zone, rock pools and subtidal down to at least 14m deep.
World distribution: A southern African endemic.
Type locality: Umhlali Beach, KZN, South Africa (Silva et al. 1996).
Note: The relationship of this species to the tropical H. pannosa, which it strongly resembles, needs investigation (De Clerck et al. 2005).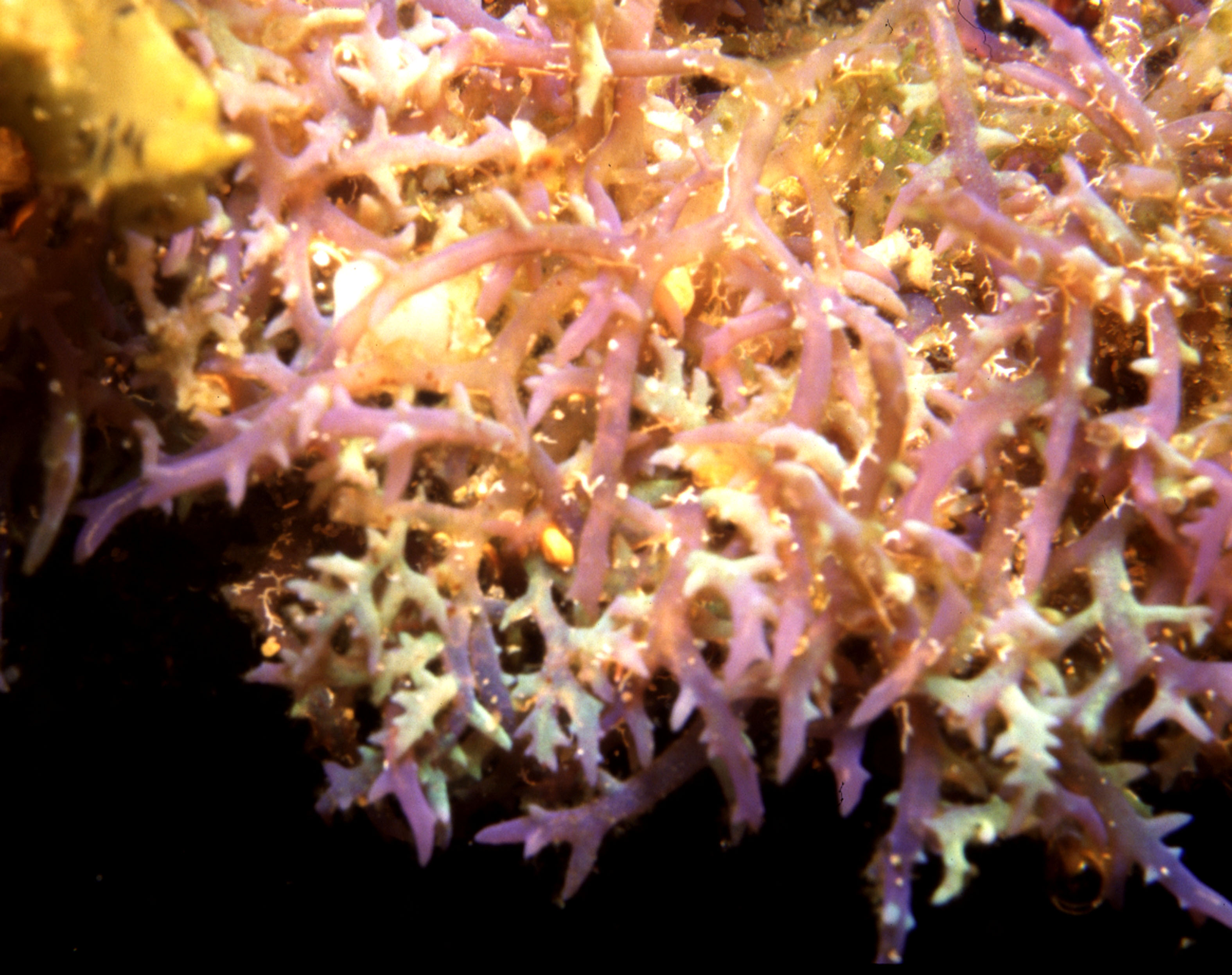 Hypnea viridis, showing blueish iridescence.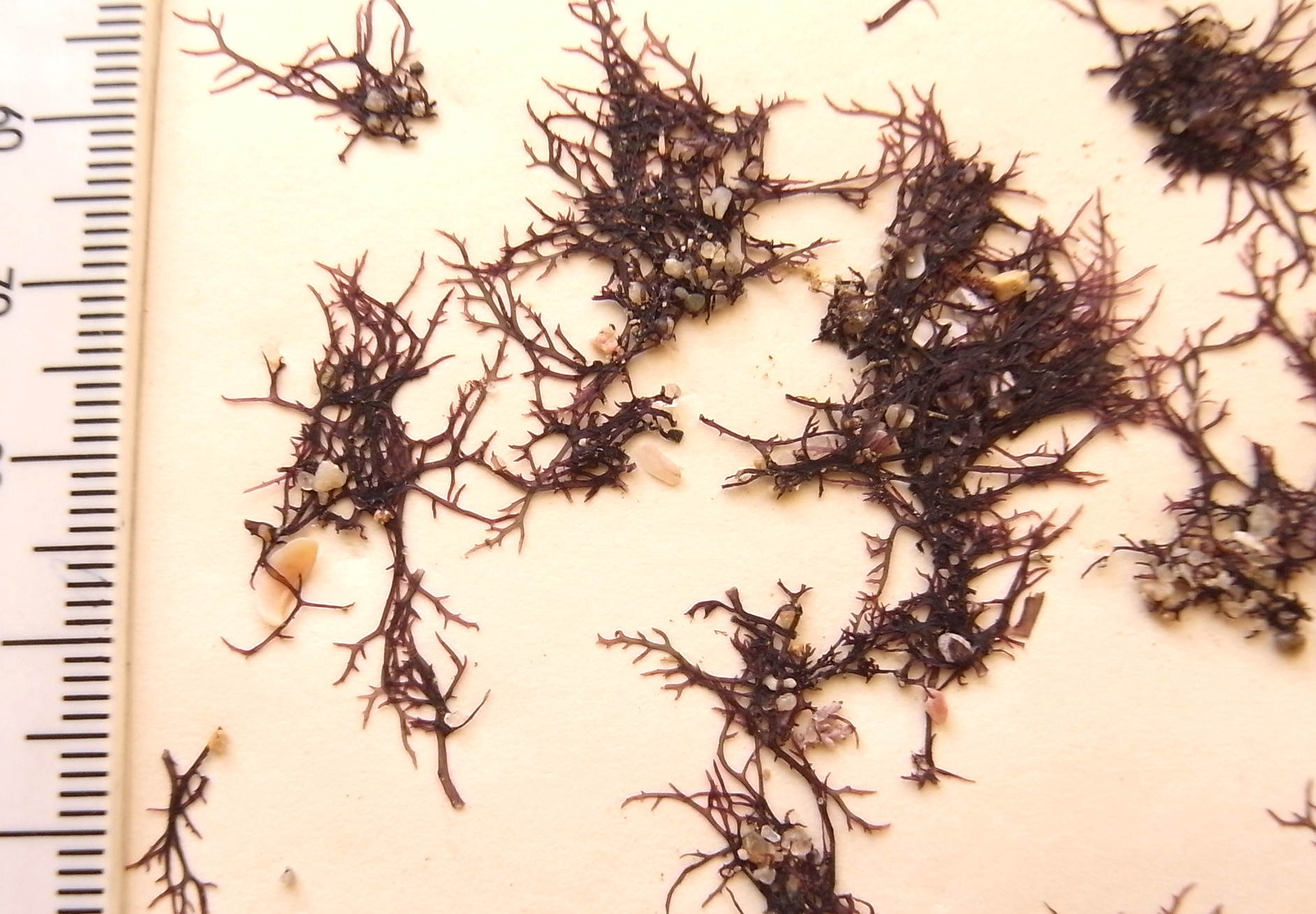 Hypnea viridis, Palm Beach (KZN) specimens, BOL.
References Hypnea viridis
De Clerck, O, Tronchin, E. M., Schils, T. 2005. Red algae. In: De Clerck, O., J.J.Bolton, R. J. Anderson and E. Coppejans, 2005. Guide to the Seaweeds of Kwazulu-Natal. National Botanic Garden of Belgium, Brussels (Scripta Botanica Belgica), pp. 130-269.
Papenfuss, G.F. 1947. New marine algae from South Africa: I. University of California Publications in Botany 23: 1-15, Plates 1-4.
Silva, P.C., Basson, P.W. & Moe, R.L. 1996. Catalogue of the benthic marine algae of the Indian Ocean. University of California Publications in Botany 79: 1-1259.
Cite this record as:
Anderson RJ, Stegenga H, Bolton JJ. 2016. Seaweeds of the South African South Coast.
World Wide Web electronic publication, University of Cape Town, http://southafrseaweeds.uct.ac.za; Accessed on 25 September 2023.