Order Corallinales
Family Corallinaceae
Subfamily Corallinoideae
Jania capillacea Harvey 1853: 84
Plants very delicate, forming dense clumps or cushions a few to about 10 mm tall, pinkish-red: holdfasts of small crusts or discs; axes cylindrical, sometimes curved inwards, tips pointed or sometimes rounded, branching dichotomous. Genicula inconspicuous. Intergenicula calcified, 300-600 µm long and 40-100 µm in diameter; fertile intergenicula larger than vegetative intergenicula, flask-shaped, with apical pore.
Collections, ecology and regional distribution
Epilithic or often epiphytic, in rock pools, lower eulittoral and sublittoral fringe. In our collections found only at De Hoop, Hluleka and Haga-Haga.
World distribution: Widespread in tropical and warm temperate regions (Guiry & Guiry 2014).
Type locality: Florida, USA (Yoshida 1998).
Note: We consider that this species may be a smaller form of J. adhaerens: further studies are required.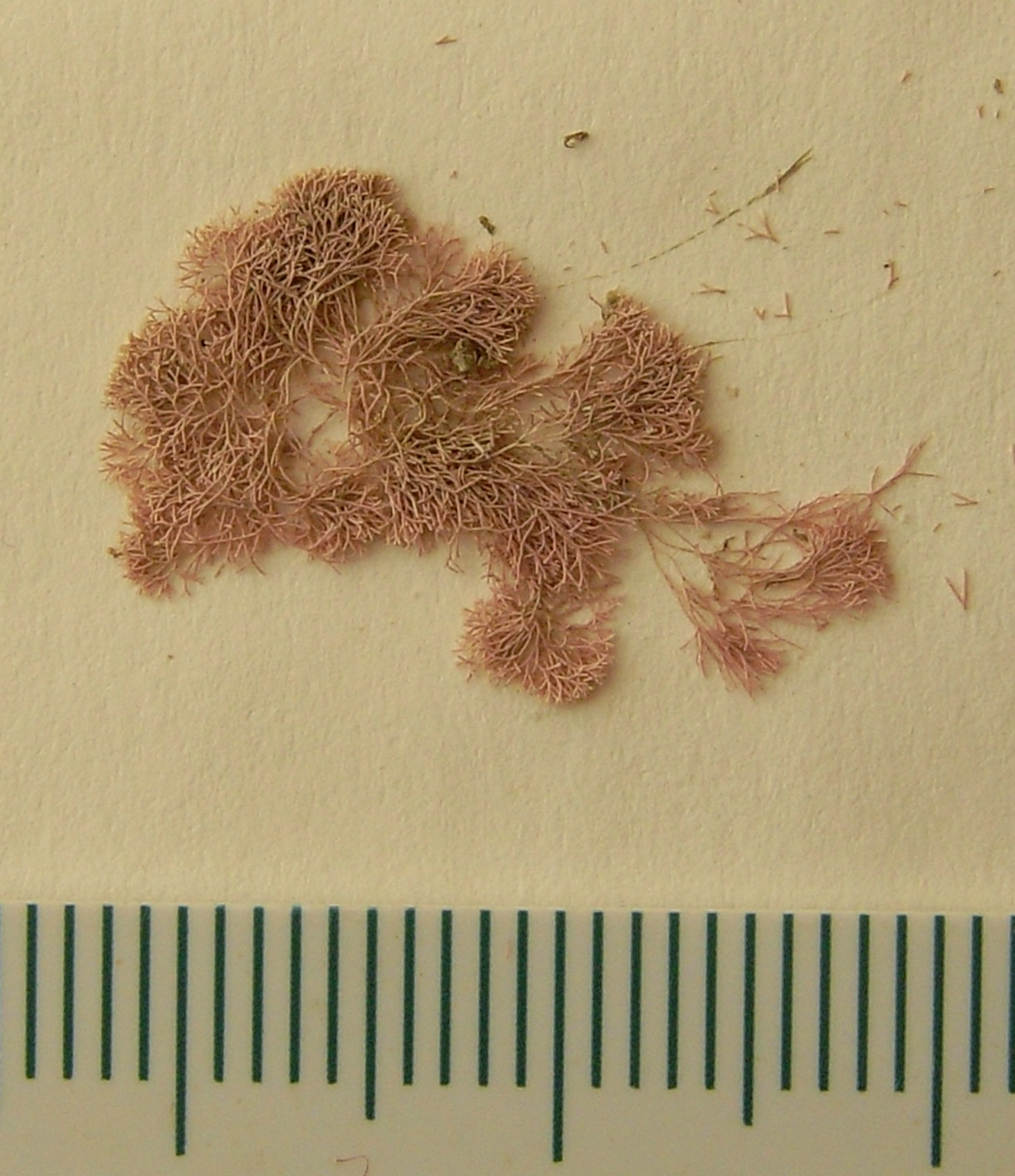 Jania capillacea, herbarium specimen (scale divisions = 1mm).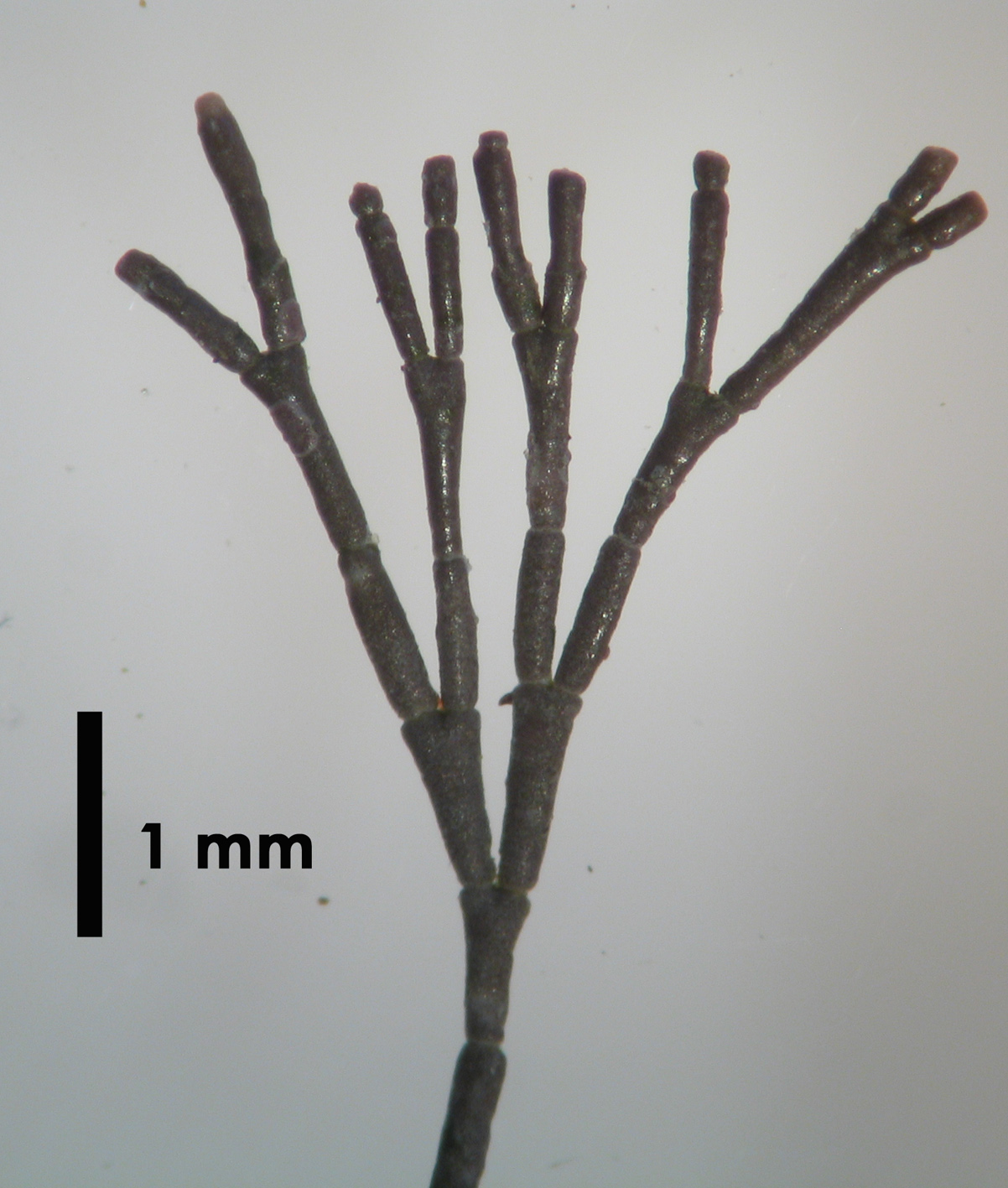 Jania capillacea, vegetative tip of thallus, Kei Mouth.
References Jania capillacea
Guiry, M.D. & Guiry, G.M. 2014. AlgaeBase. World-wide electronic publication, National University of Ireland, Galway. http://www.algaebase.org; searched on 12 March 2014.
Harvey, W.H. 1853. Nereis boreali-americana; or, contributions towards a history of the marine algae of the atlantic and pacific coasts of North America. Part II. Rhodospermeae. Smithsonian Contributions to Knowledge 5(5): [i-ii], [1]-258, pls XIII-XXXVI.
Yoshida, T. 1998. Marine algae of Japan. pp. 25 + 1222. Tokyo: Uchida Rokakuho Publishing.
Cite this record as:
Anderson RJ, Stegenga H, Bolton JJ. 2016. Seaweeds of the South African South Coast.
World Wide Web electronic publication, University of Cape Town, http://southafrseaweeds.uct.ac.za; Accessed on 21 September 2023.