Order Ceramiales
Family Rhodomelaceae
Laurencia griseaviolacea M.J. Wynne 2017: 1
Plants dark olive green to violet, epilithic, densely caespitose, forming cushions up to 4 cm tall. Erect axes with few polystichously arrange primary laterals: secondary laterals very short and terminal branchlets wart-like and very dense. Axes terete, up to 1.5 mm in diameter. In cross section central cell distinguishable, but pericentral cells not different from other medullary cells. Medullary cells moderately thick-walled, special cell-wall thickenings absent. Outer cortical cells about as deep as, or deeper than broad; in surface view isodiametric to longitudinally elongated, with secondary pit-connections; each containing a single corps en cerise. Reproductive structures not seen.
Collections, ecology and regional distribution
Recorded from False Bay (Western Cape) to East London (17-41). Found on wave-exposed rock in the mid to lower eulittoral zones.
World distribution: A South African endemic.
Type locality: Clovelly, Cape Peninsula, Western Cape (Stegenga et al. 1997, as L. peninsularis).
Note: This species was originally described as L. peninsularis Stegenga, Bolton & Anderson (Stegenga et al. 1997), but the name was invalid as it had been used by Taylor (1945) for another Laurencia species. The name Laurencia stegengae was proposed by Francis et al. (2017), but this is also invalid as the name L. griseoviolacea had already been given to it a few months earlier by Wynne (2017). Finally, the name was corrected to L. griseaviolacea by MD Guiry in Guiry & Guiry (2017).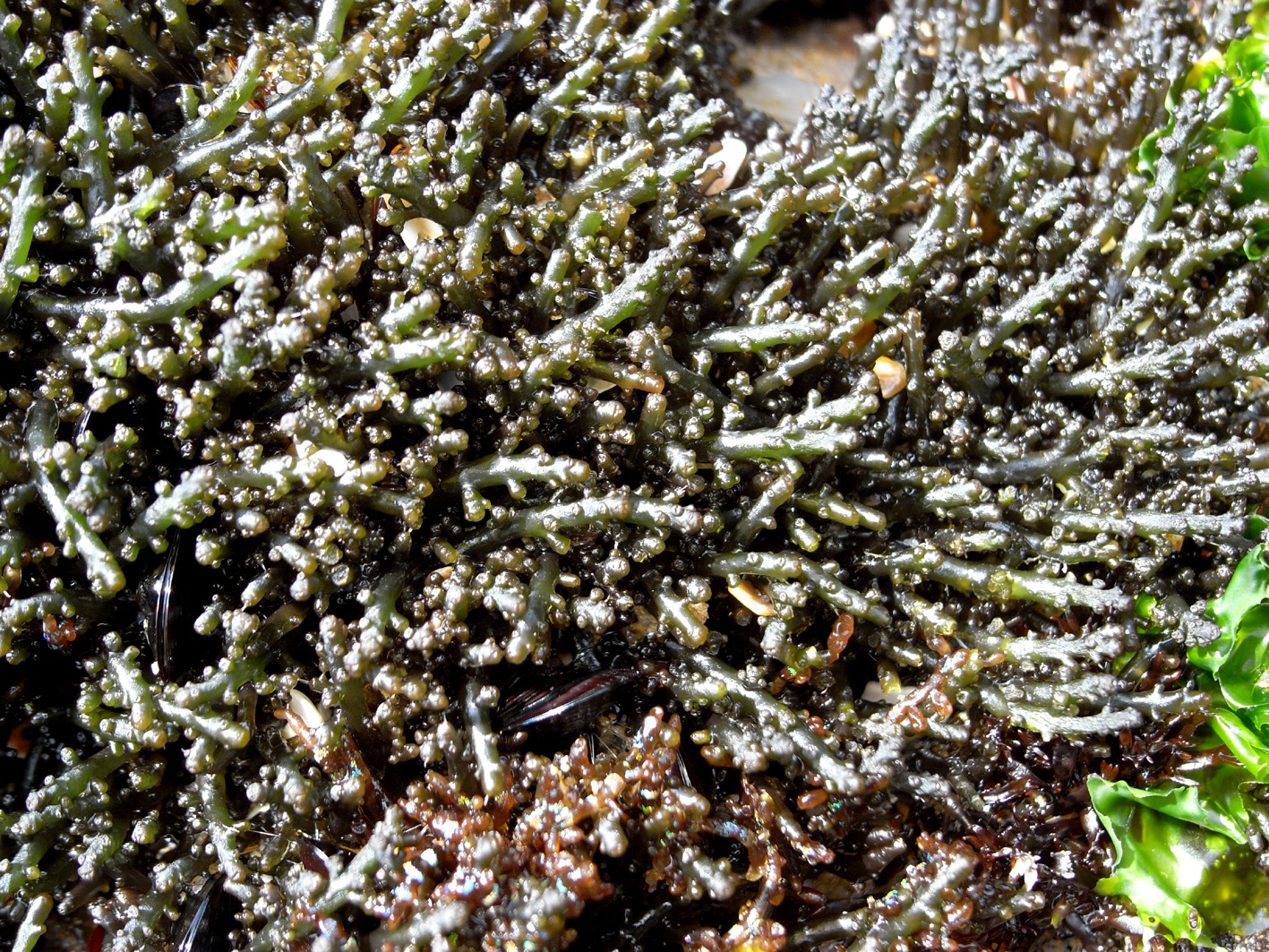 Laurencia griseaviolacea.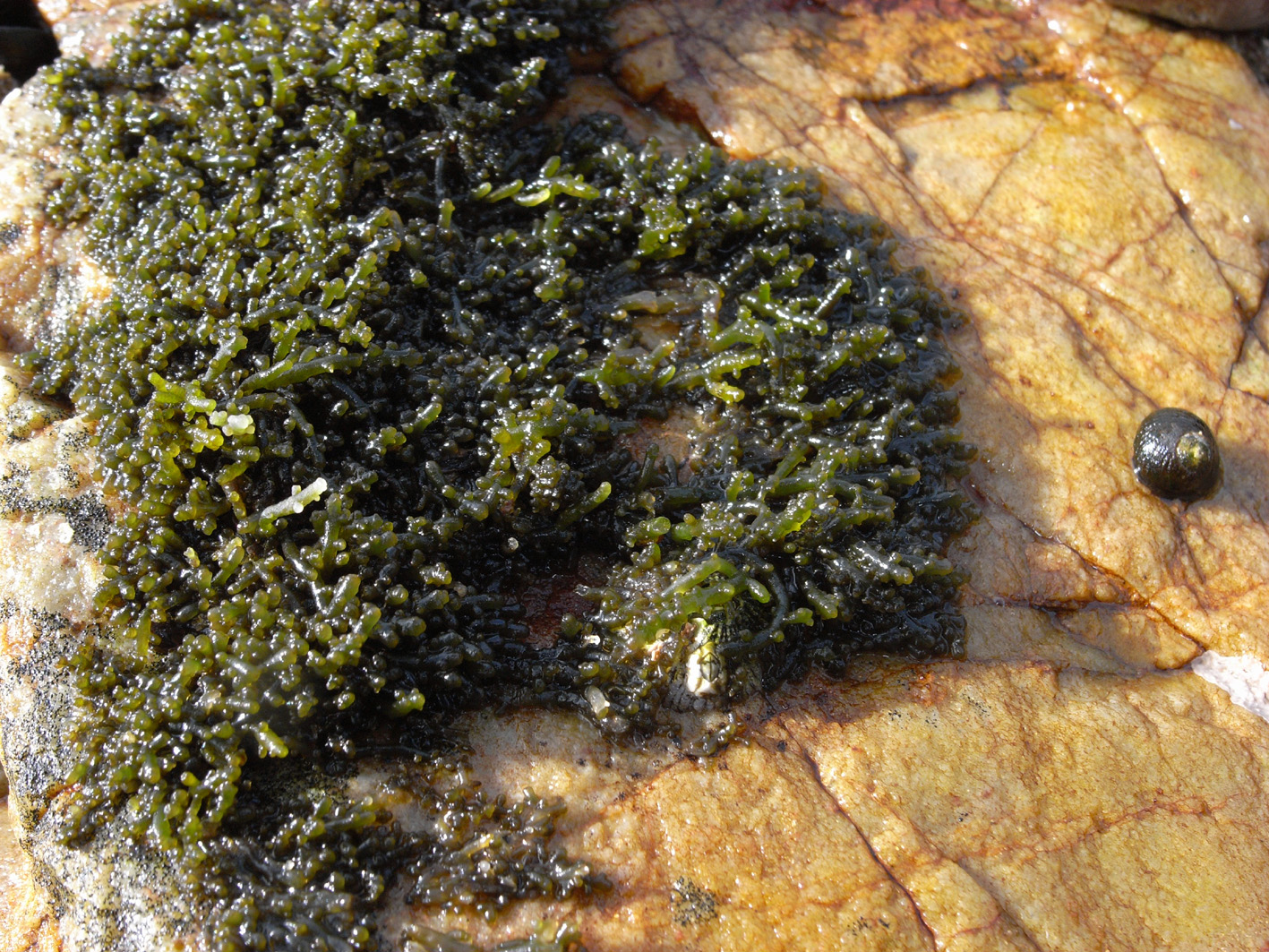 Laurencia griseaviolacea, typical caespitose habit.

Laurencia s griseaviolacea, single branch showing short secondary laterals.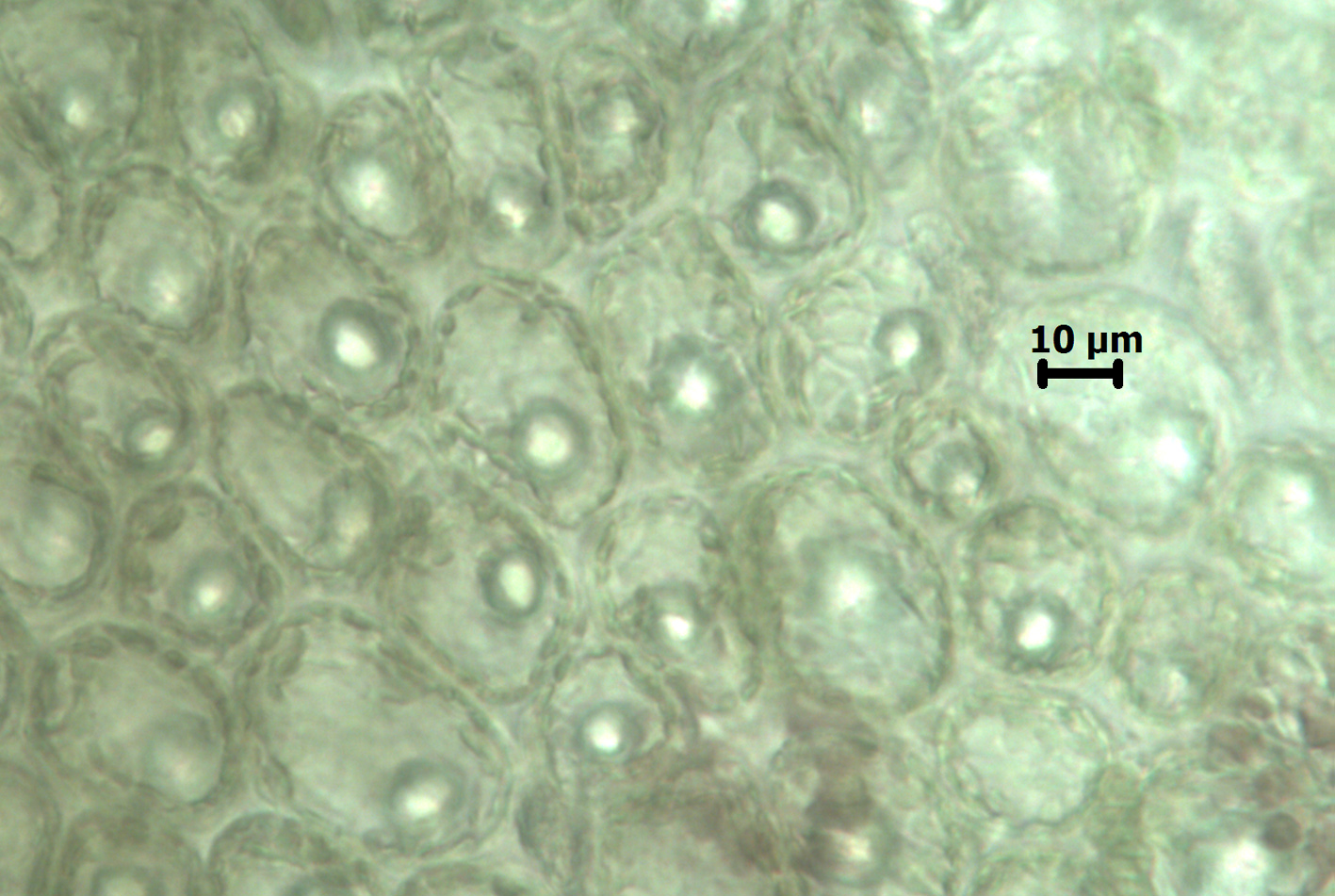 Laurencia griseaviolacea, surface view of cortical cells, each with one corps en cerise.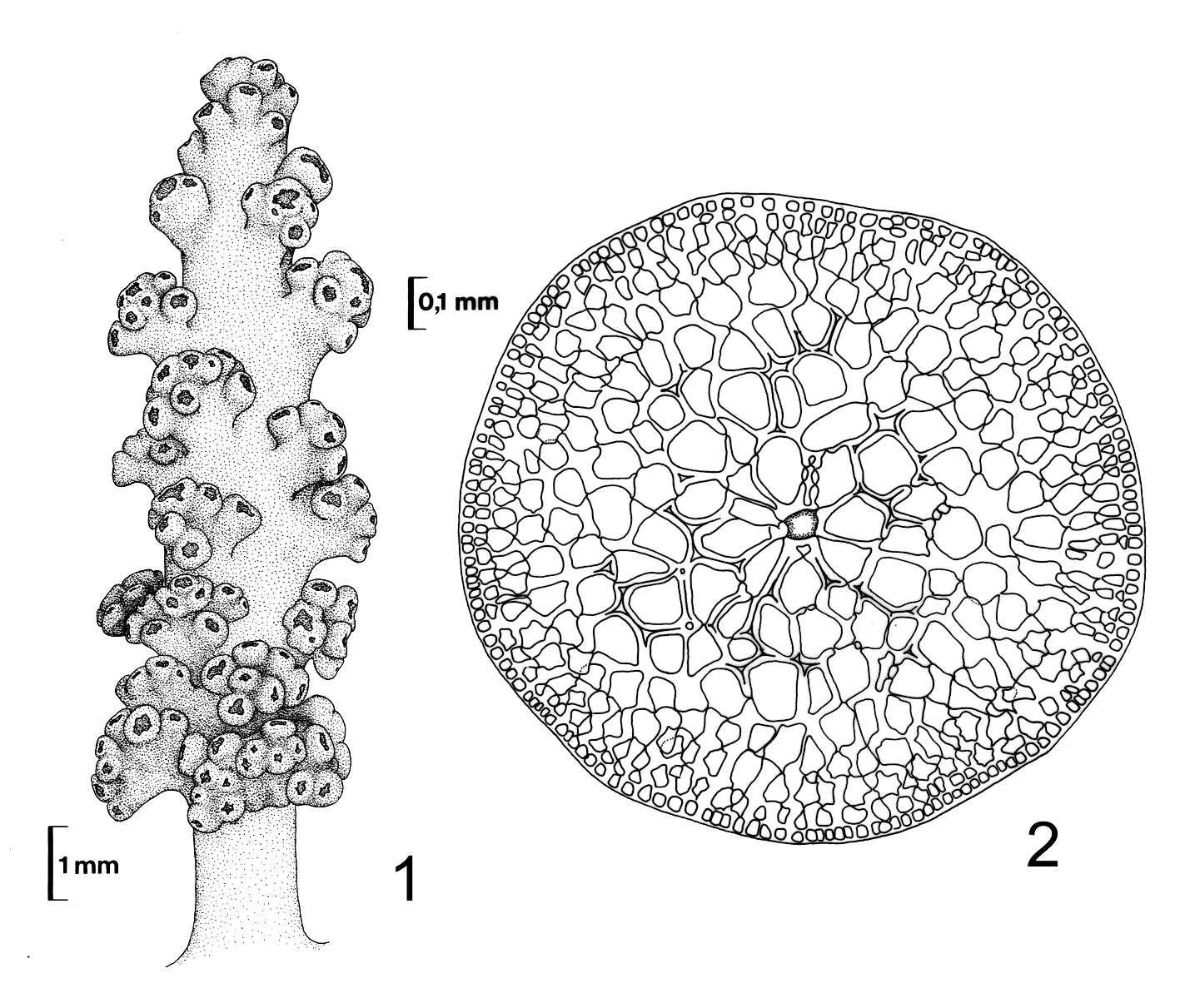 Laurencia griseaviolacea. 1. Apex of erect axis. 2. Cross section. Reproduced from Stegenga et al. (1997: as L. peninsularis).
References Laurencia stegengae
Francis, C.M., Bolton, J.J., Mattio, L., Mandiwana-Neudani, T. & Anderson, R.J. 2017. Molecular systematics reveals increased diversity within the South African Laurencia complex (Rhodomelaceae, Rhodophyta). Journal of Phycology 53: 804-819.
M.D. Guiry in Guiry, M.D. & Guiry, G.M. 2017. AlgaeBase. World-wide electronic publication, National University of Ireland, Galway. http://www.algaebase.org; searched on 11 August 2017.
Stegenga, H., Bolton, J.J. & Anderson, R.J. 1997. Seaweeds of the South African west coast. Contributions from the Bolus Herbarium 18: 655 pp.
Taylor W.R. 1945. Pacific marine algae of the Allan Hancock Expeditions to the Galapagos Islands, Allan Hancock Pacific Expeditions 12: i-iv, 1-528, 3 figs, 100 pls.
Wynne, M.J. 2017. Proposal of some nomenclatural adjustments. Notulae Algarum 21: 1-2.
Cite this record as:
Anderson RJ, Stegenga H, Bolton JJ. 2016. Seaweeds of the South African South Coast.
World Wide Web electronic publication, University of Cape Town, http://southafrseaweeds.uct.ac.za; Accessed on 21 September 2023.