Order Ceramiales
Family Delesseriaceae
Martensia elegans Hering 1841: 92
Plants pink to violet, often iridescent, comprising numerous fan-shaped, wavy upright blades a few cm high. Individual thalli comprise inconspicuous disc-like holdfast, short cylindrical stalk and expanded, fan-shaped blade up to 3 cm long and 5 cm wide; blade with membranous distal and basal zones and usually a median part forming a net-like mesh with square to rectangular holes; blade margins smooth to slightly uneven or dentate.
Collections, ecology and regional distribution
Recorded from Dwesa in Transkei and throughout Kwazulu-Natal (44-58). Found in intertidal pools and in the sublittoral fringe.
World distribution: East coast of Africa up to Ethiopia, also various warm temperate and tropical localities in the Indian and Pacific Oceans (Guiry & Guiry 2010).
Type locality: Durban, South Africa (Silva et al. 1996).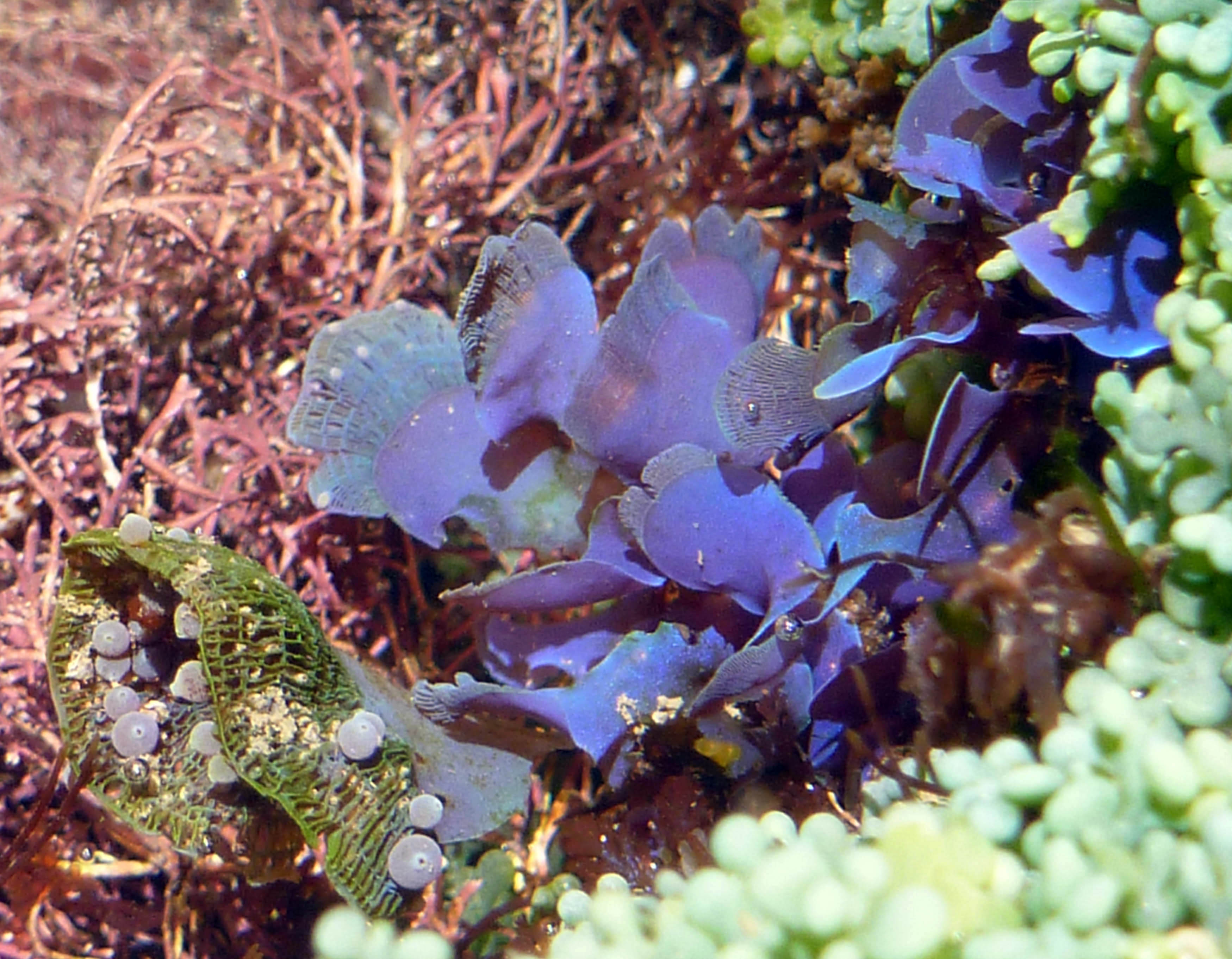 Martensia elegans, Hluleka, plant at bottom left with globose cystocarps.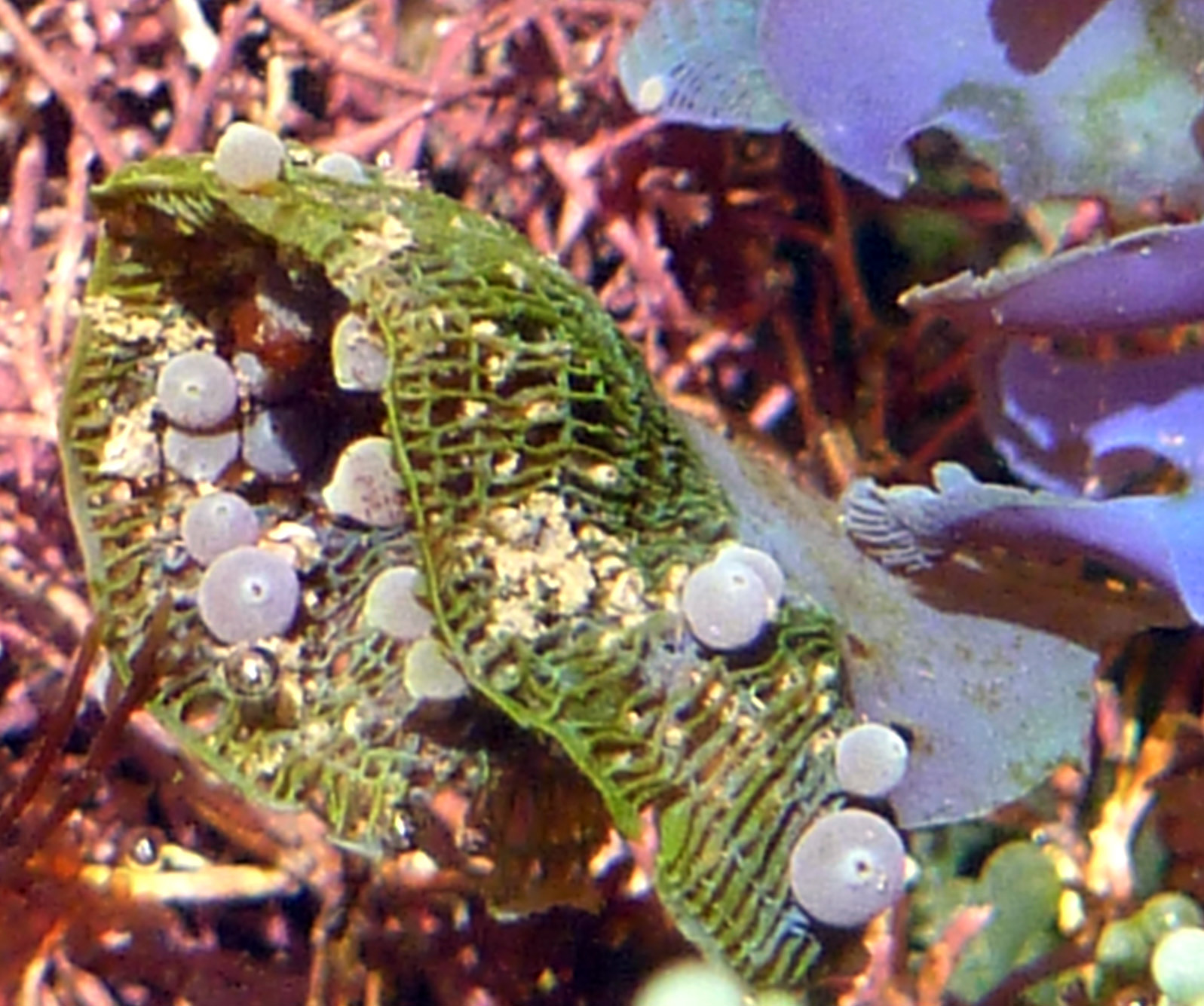 Martensia elegans, Hluleka, detail of cystocarps showing ostiole.
References Martensia
Hering, C. 1841. Diagnoses algarum novarum a cl. Dre. Ferdinand Krauss in Africa Australi lectarum. Annals and Magazine of Natural History, Series 1 8: 90-92.
Guiry, M.D. & Guiry, G.M. 2013. AlgaeBase. World-wide electronic publication, National University of Ireland, Galway. http://www.algaebase.org; searched August 2010.
Silva, P.C., Basson, P.W. & Moe, R.L. 1996. Catalogue of the benthic marine algae of the Indian Ocean. University of California Publications in Botany 79: 1-1259.
Cite this record as:
Anderson RJ, Stegenga H, Bolton JJ. 2016. Seaweeds of the South African South Coast.
World Wide Web electronic publication, University of Cape Town, http://southafrseaweeds.uct.ac.za; Accessed on 25 September 2023.