Order Ceramiales
Family Ceramiaceae
Microcladia exserta M.J.Wynne 1985: 1930199, figs. 1-23
Plants up to a few cm long, epiphytic on and flat against the substratum (as a rule articulated Corallines, especially Amphiroa species). Axis regularly alternately branched every three of four segments, the apices of main axes and laterals moderately incurved. Axis completely corticated, separate cortical band hardly distinguishable, but growing in acropetal direction, becoming more than one cell layer thick. Gland cells in the epidermis very numerous, roughly in a band per main axis cell, but sometimes much more abundant. Main axes up to 500 µm broad, central cells up to 200 µm.
Tetrasporangia completely exserted, on the apical sections of the laterals, abundant in the plane of branching, several per segment being present. Sporangia measuring ca. 60 x 21 µm and tetrahedrally divided. Male plants not seen. Carposporophytes developing close to the apices of laterals, at maturity with one or two roundish gonimoblasts ca. 250 µm in diameter, the individual carpospores ca. 35 µm in largest diameter. Carpospopophyte surrounded by about six involucral filaments of the same structure as young vegetative branches.
Collections, ecology and regional distribution
Found between Stilbaai and central KwaZulu-Natal (26-51). Epiphytic on larger seaweeds, usually articulated corallines (e.g. Amphiroa ephedraea).
World distribution: South African endemic.
Type locality: Umdloti Beach, Natal, South Africa (Silva et al. 1996).
Note: this species was described from KwaZulu-Natal (Wynne, 1985).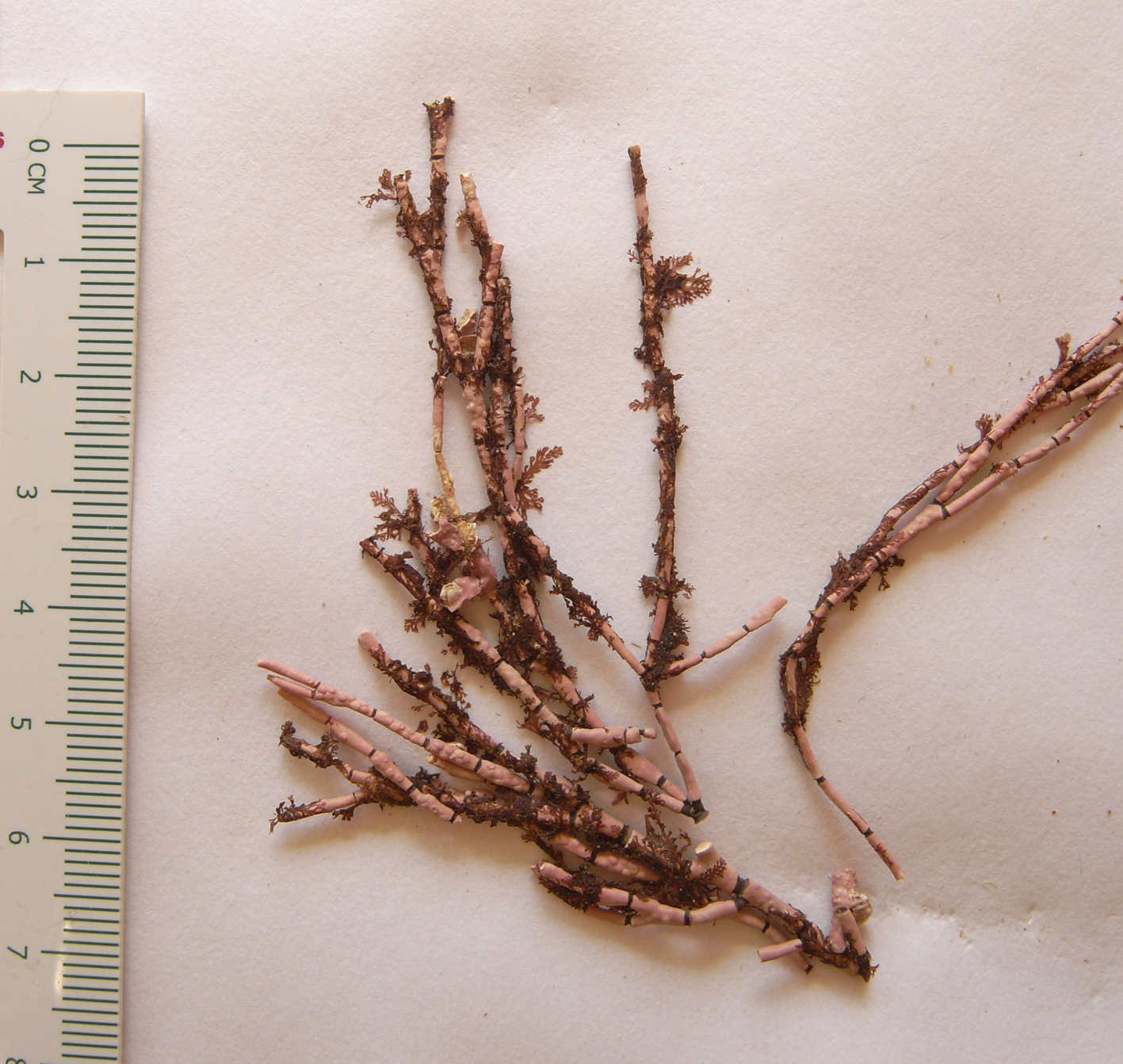 Microcladia exserta, on Amphiroa ephedraea, Dome Bluff (herbarium specimen).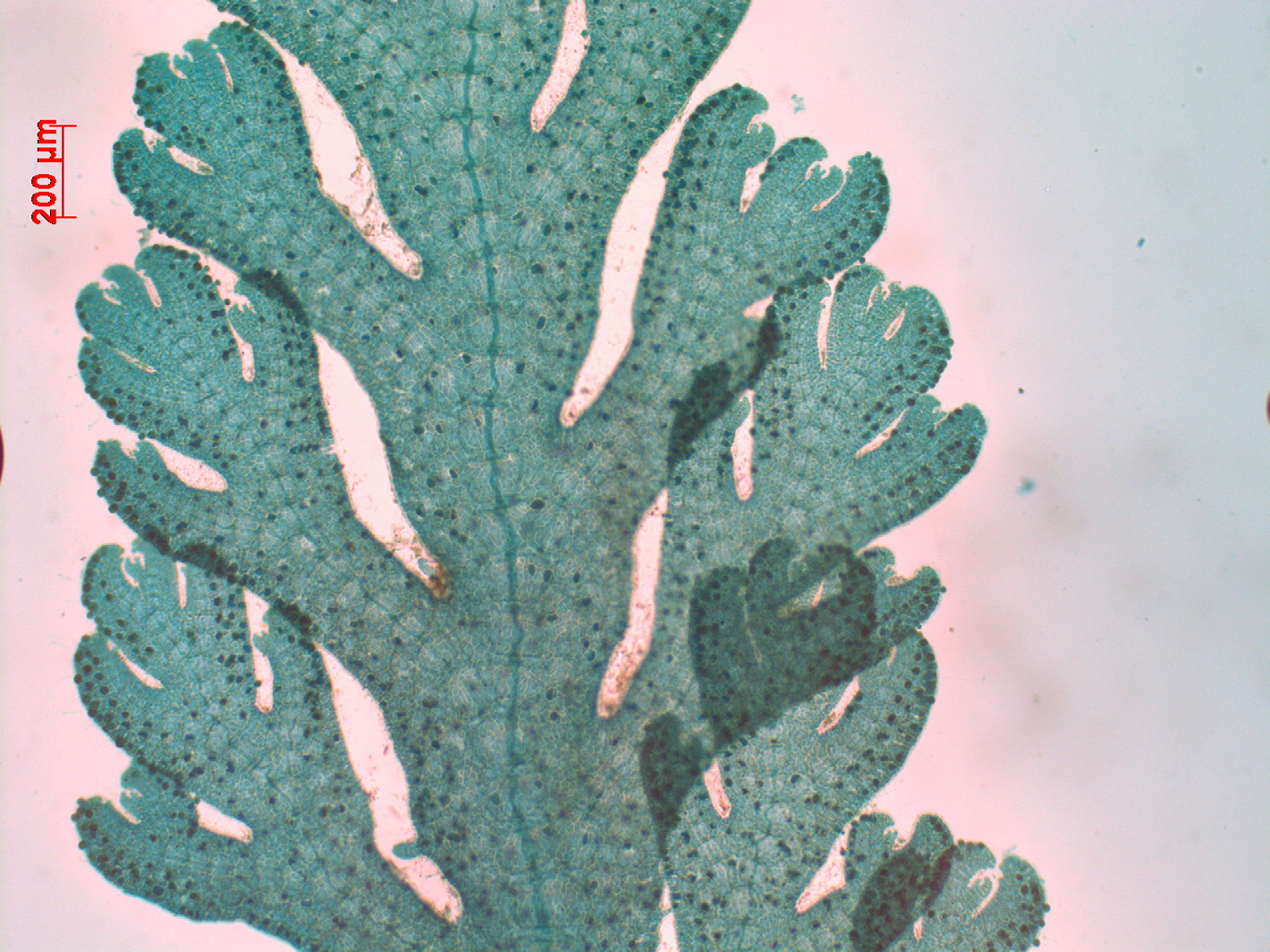 Microcladia exserta, thallus detail. Specimen from Dome Bluff (stained slide).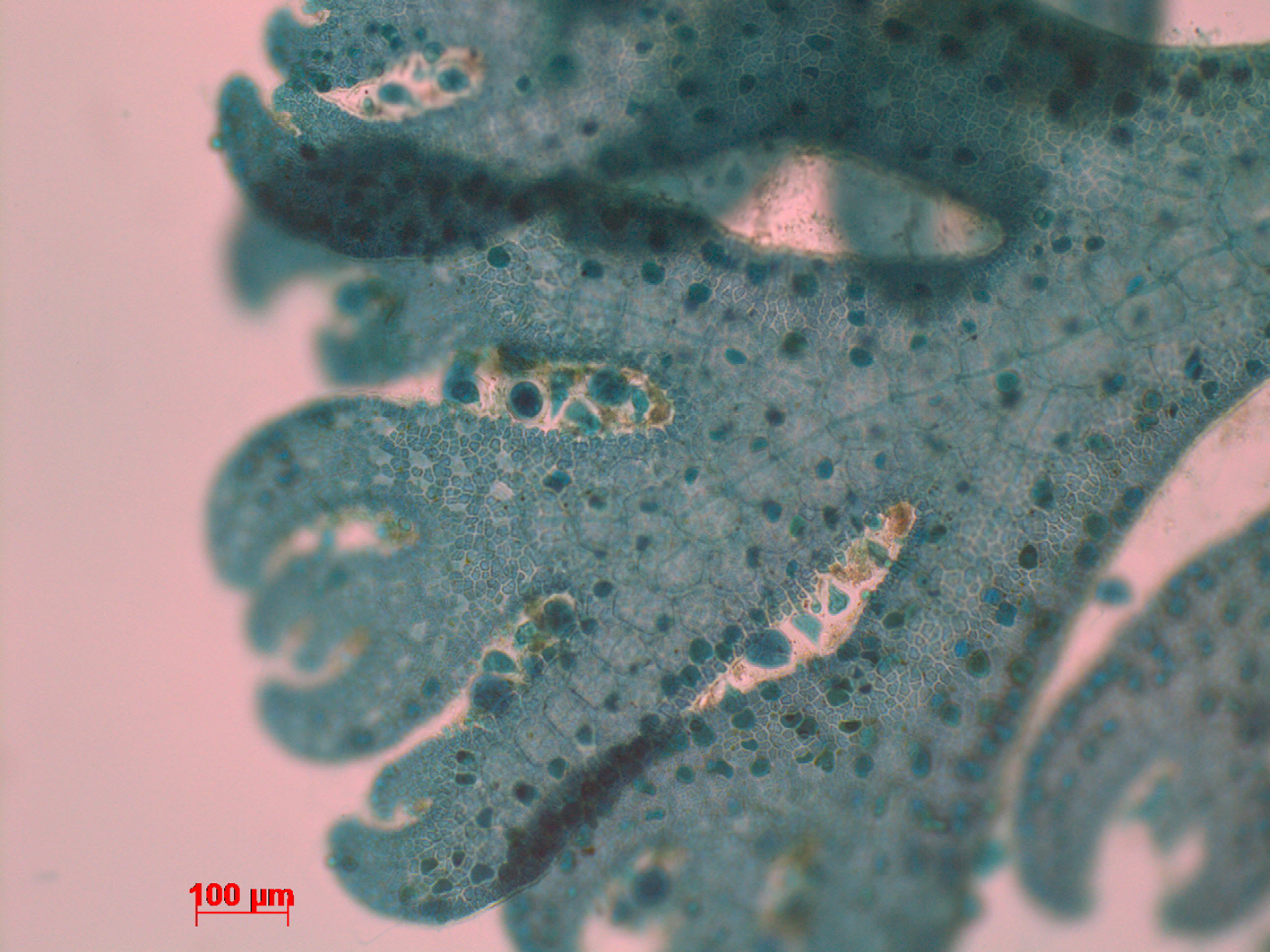 Microcladia exserta, with tetrasporangia. Specimen from Dome Bluff (stained slide).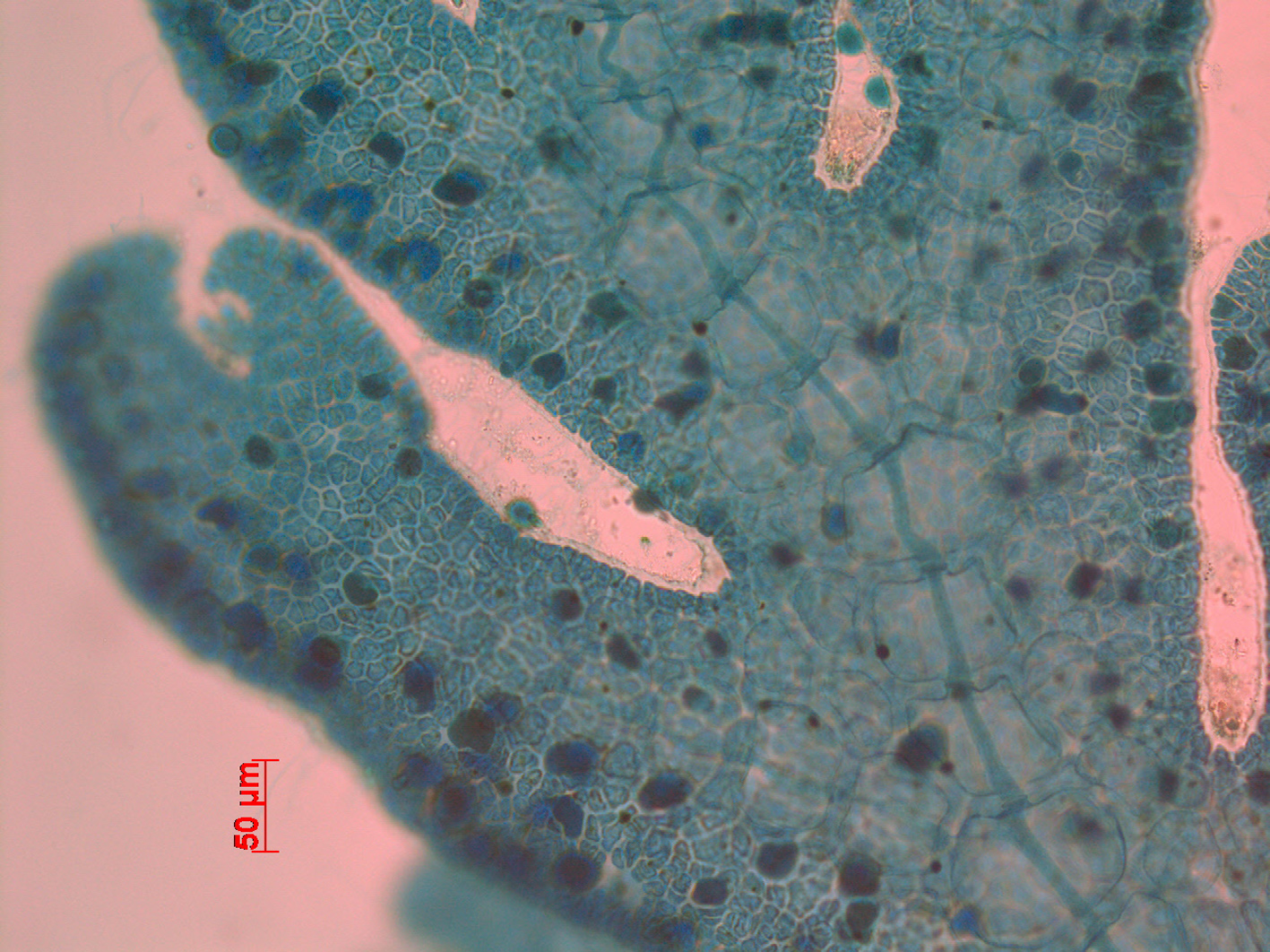 Microcladia exserta, detail showing central cells. Specimen from Dome Bluff (stained slide).
References Microcladia exserta
Silva, P.C., Basson, P.W. & Moe, R.L. 1996. Catalogue of the benthic marine algae of the Indian Ocean. University of California Publications in Botany 79: 1-1259.
Wynne, M.J. 1985. Microcladia exserta sp. nov. (Ceramiaceae, Rhodophyta) from the east coast of South Africa. British Phycological Journal 20: 193-200, 23 figs.
Cite this record as:
Anderson RJ, Stegenga H, Bolton JJ. 2016. Seaweeds of the South African South Coast.
World Wide Web electronic publication, University of Cape Town, http://southafrseaweeds.uct.ac.za; Accessed on 25 September 2023.