Order Ceramiales
Family Delesseriaceae
Neoholmesia natalensis M. J. Wynne 1985: 122, figs 1-13
Plants red, small (to about 4 cm high) comprising terete cartilaginous axes bearing clusters of delicate blades. Terete axes 2-4 mm diameter; medulla of un-pigmented mixed small and large cells and cortex of small pigmented cells. Blades to 1.3 cm long and 0.8 cm wide, membranous, ovate to elongate-ovate, margins entire or dentate; polystromatic except near apex and margins, about 125-135 µm thick except near margins and midline; thickened near midline but no conspicuous midrib present. Wings of blade eroding with age, thickened midline persisting as a cartilaginous axis. Tetrasporangia tetrahedrally divided, up to 50 µm diameter, arranged in sori on adaxial sides of blades that arise from thickened axes; sori palisade-like on account of elongate cells that bear the tetrasporangia. Gametophytes unknown.
Collections, ecology and regional distribution
Recorded from Stilbaai area to Park Rynie in southern Kwazulu-Natal (26-48). Epilithic, found in lower eulittoral and sublittoral fringe.
World distribution: South African endemic.
Type locality: Palm Beach near Port Edward, Kwazulu-Natal (Wynne 1985).
Note: see Wynne (1985) for detailed description and illustrations of structure.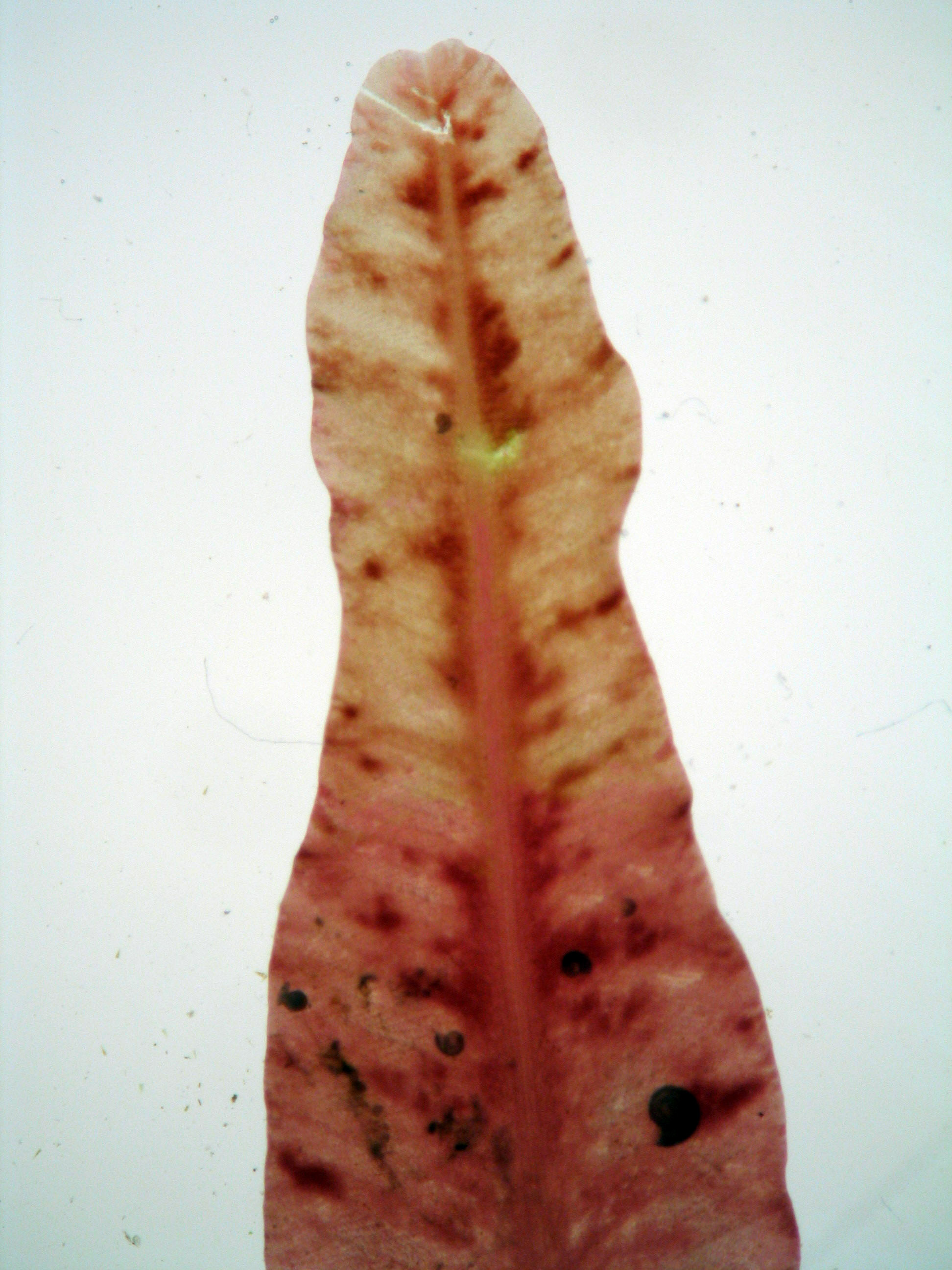 Neoholmesia natalensis, tip of blade of fresh specimen (Palm beach, KZN). Width at base ca 12 mm.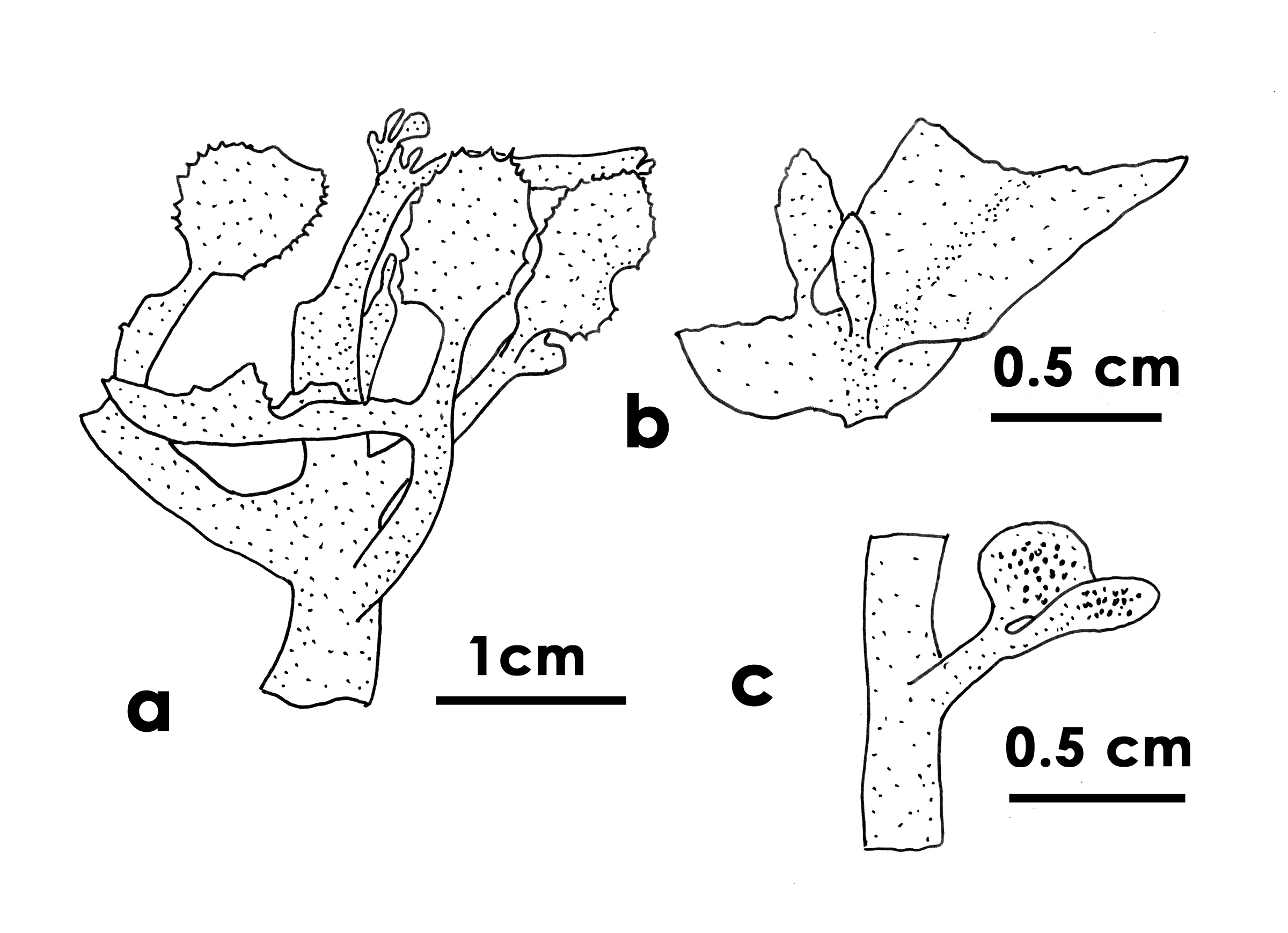 Neoholmesia natalensis, A – plant with young blades regenerating on terete basal axes; B – blades growing from midrib of damaged blades; C- blades with tetrasporangia (re-drawn from Wynne 1985).

Neoholmesia natalensis, cross section of part of blade (re-drawn from Wynne 1985).
References Neoholmesia
Wynne M. J. 1985. Neoholmesia natalensis, a new member of the Delesseriaceae (Rhodophyceae) from South Africa. Japanese Journal of Phycology 33: 118-126.
Cite this record as:
Anderson RJ, Stegenga H, Bolton JJ. 2016. Seaweeds of the South African South Coast.
World Wide Web electronic publication, University of Cape Town, http://southafrseaweeds.uct.ac.za; Accessed on 01 October 2023.