Order Gigartinales
Family Plocamiaceae
Plocamiocolax papenfussiana Martin & Pocock 1953: 50
Plants parasitic on Plocamium corallorhiza, forming dense whitish pustular tufts up to 6 mm in diameter, usually on reproductive sori of the host, but sometimes on margins or bases of fronds; individual thalli colourless to whitish, comprising stalk-like portion bearing a number of irregular branches, ultimate branches with acute to sub-acute tips; colourless rhizoidal filaments penetrating host tissue. Reproductive structures resemble those of the host but are colourless; tetrasporangia in forked stichidia, zonately divided and up to 20 x 40 µm in size; cystocarps up to 400 µm in diameter, globose; spermatangia not seen, but species reported to be monoecious (Martin & Pocock 1953).
Collections, ecology and regional distribution:
Reported from Melkbosstrand, north of Cape Town, to East London (15-41).
World distribution: South African endemic.
Type locality: Strandfontein, False Bay, Western Cape (Martin & Pocock 1953).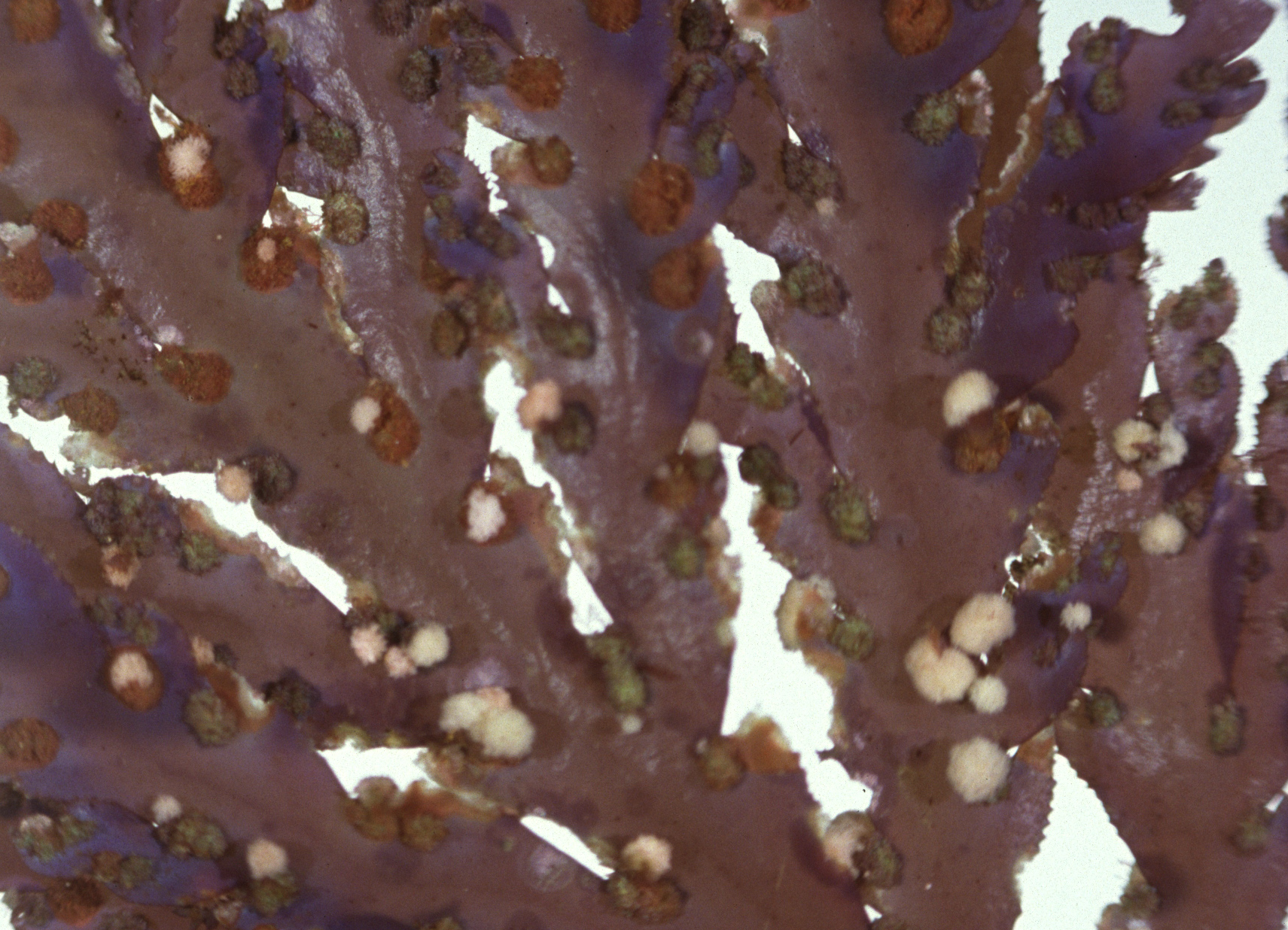 Plocamiocolax papenfussiana on branches of Plocamium corallorhiza.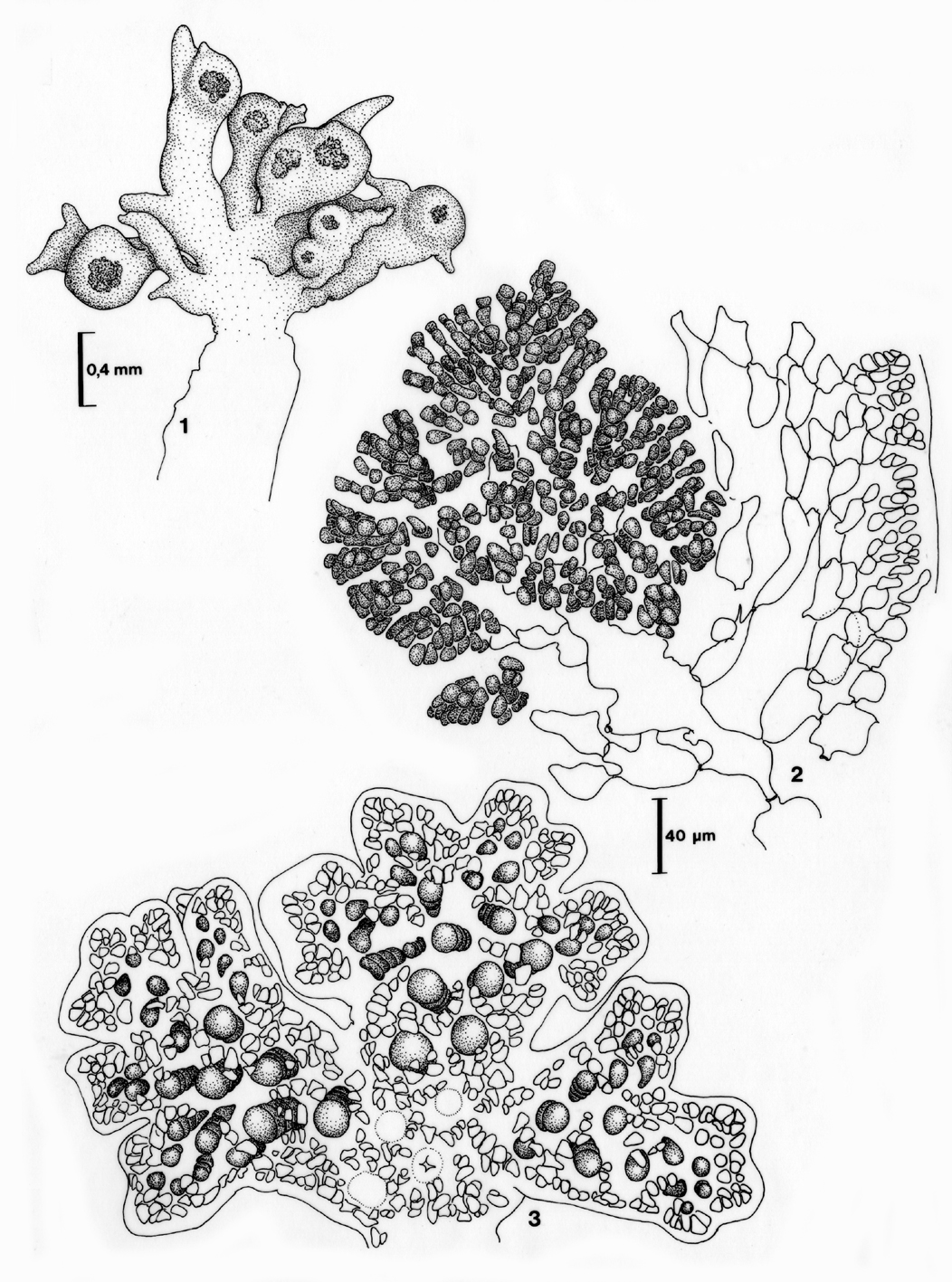 Plocamiocolax papenfussiana. 1. Microscopic habit of female plant with cystocarps, on section of Plocamium corallorhiza (below). 2. Carposporophyte. 3. Detail of fertile tetrasporophyte. Reproduced from Stegenga et al. (1997).
References Plocamiocolax
Martin, M. T. & Pocock, M. A. 1953. South African parasitic Floridae and their hosts 2. Some South African parasitic Floridae. Journal of the Linnean Society, Botany, 55 (356): 48-64, pls 10-12.
Stegenga, H., Bolton, J.J. & R. J. Anderson. 1997. Seaweeds of the South African west coast. Contributions from the Bolus Herbarium 18: 655 pp.
Cite this record as:
Anderson RJ, Stegenga H, Bolton JJ. 2016. Seaweeds of the South African South Coast.
World Wide Web electronic publication, University of Cape Town, http://southafrseaweeds.uct.ac.za; Accessed on 25 September 2023.