Order Gigartinales
Family Plocamiaceae
Plocamium maxillosum (Poiret) J.V. Lamouroux 1813: 138
Plants bright red, up to 20 cm tall, complanate. Axes compressed, up to 3 mm wide, rather membranous. Branching fairly regular, groups of laterals comprising one simple and two or sometimes three compound branchlets; simple branchlets triangular, up to 1 mm wide at the base, sometimes slightly serrated along the abaxial margin. Tetrasporangial stichidia borne on ends of compound branchlets, not notably crowded; young stichidia stout, maturing into cylindrical 1-3 times forked structures of about 100 µm diameter.
Collections ecology and regional distribution
Recorded from the Orange River to Tsitiskamma (1-32). Apparently a sublittoral species, to at least 24 m depth.
World distribution: Also recorded from Namibia (Rull Lluch 2002) and Mozambique (Silva et al. 1996)
Type locality: "Cape of Good Hope", South Africa (Silva et al. 1996).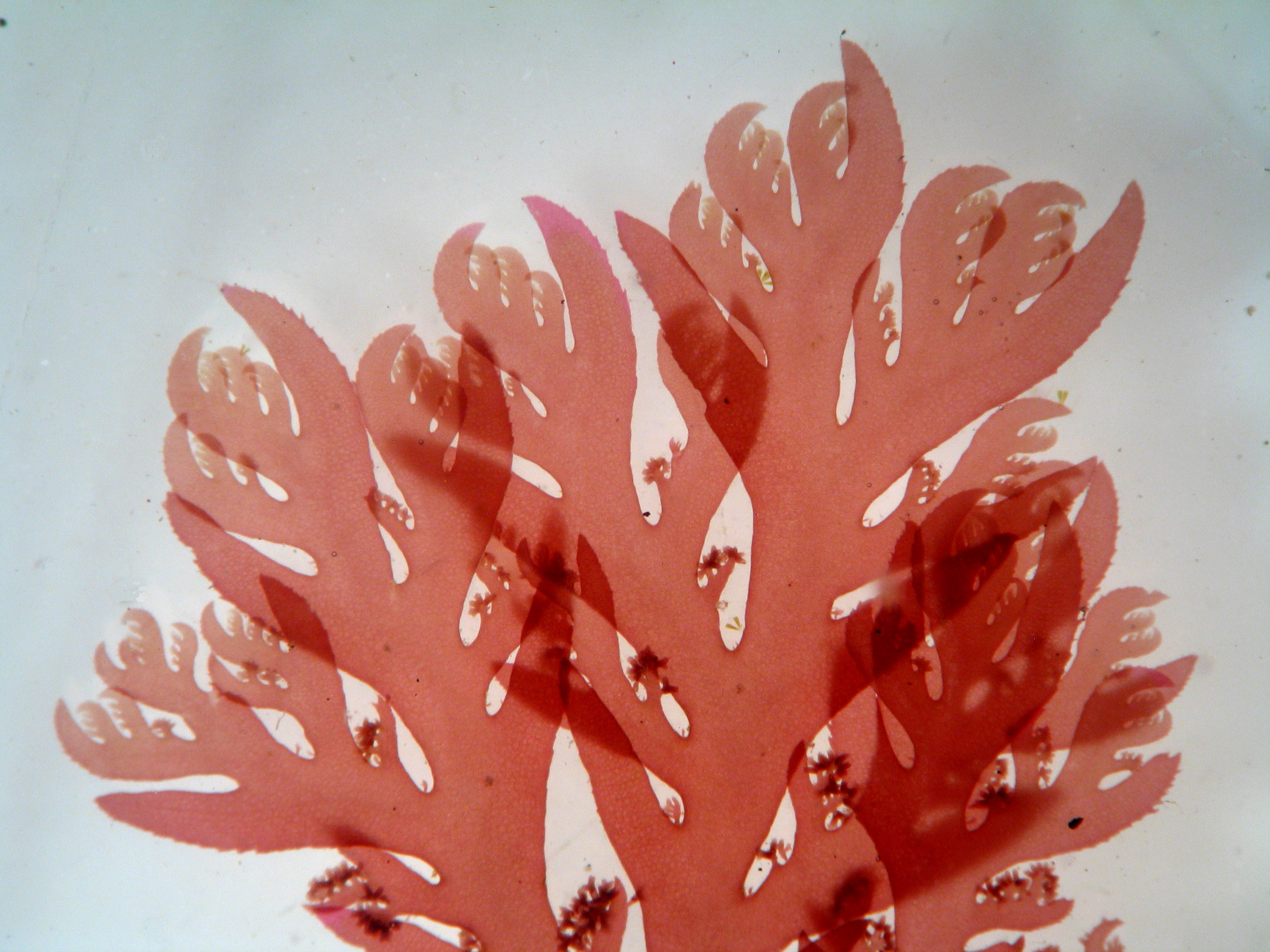 Plocamium maxillosum, west coast specimen (Cape Point).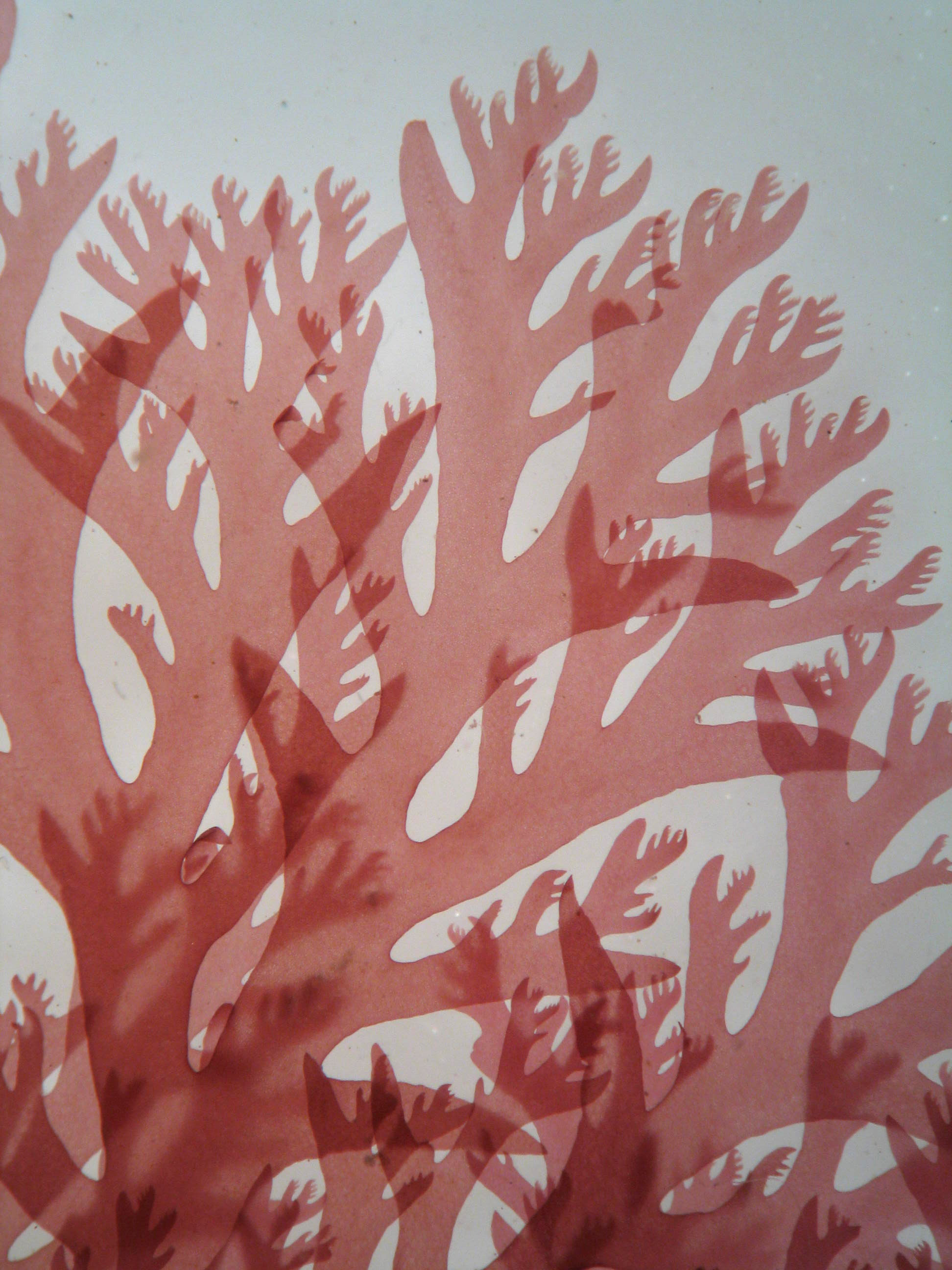 Plocamium maxillosum, slightly narrower form (Knysna Heads).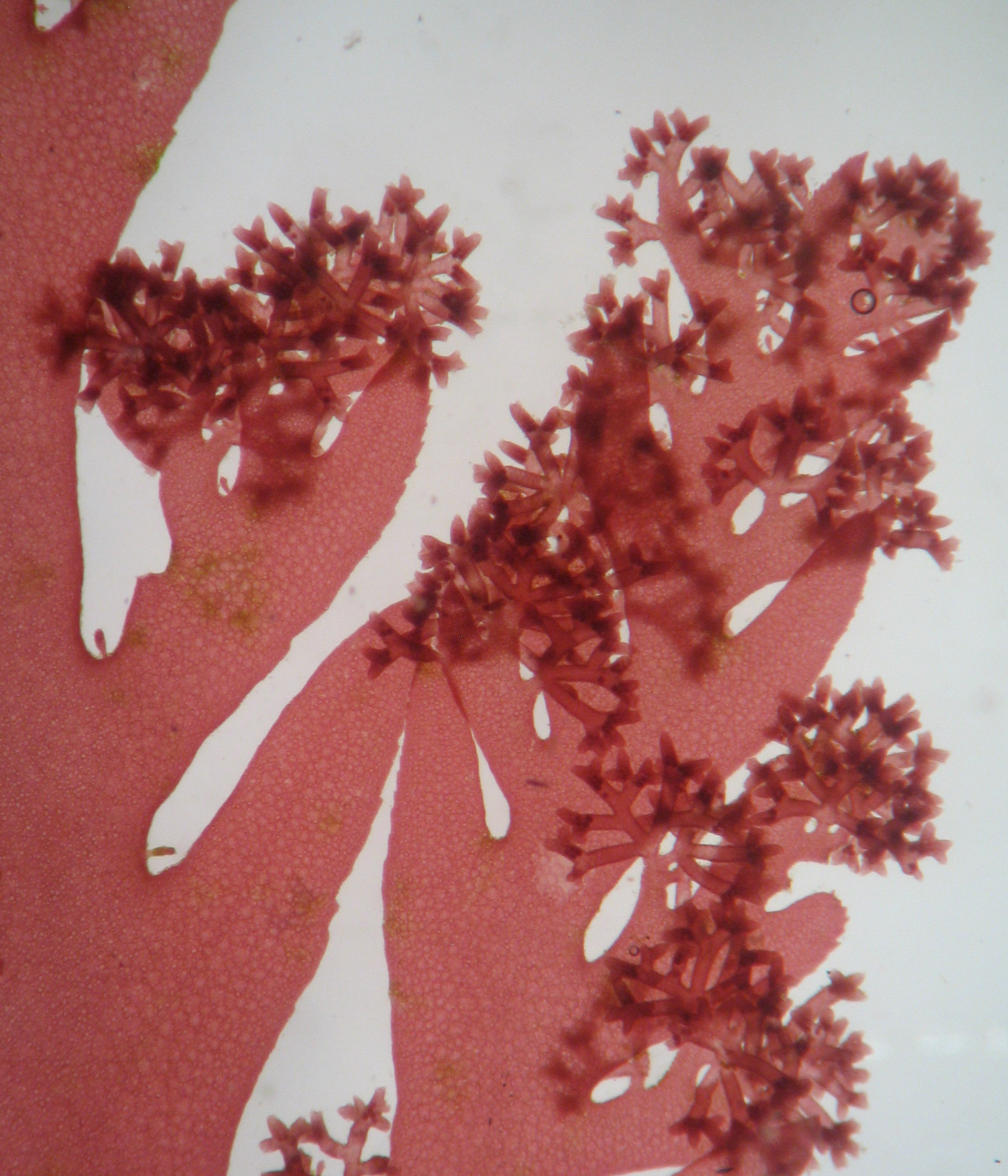 Plocamium maxillosum, tettrasporangial stichidia.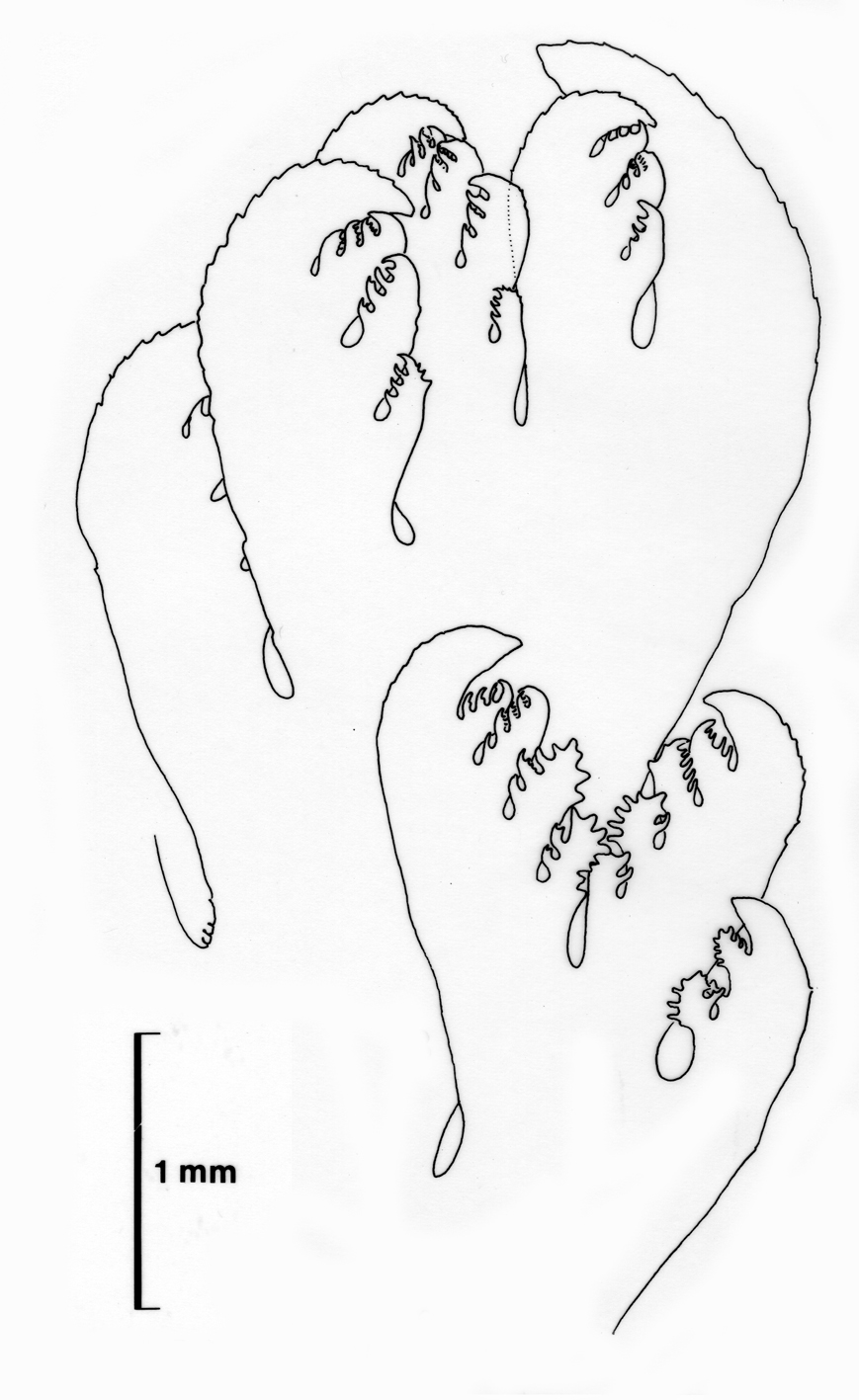 Plocamium maxillosum, thallus apex. Reproduced from Stegenga et al. (1997).
References Plocamium maxillosum
Lamouroux, J. V. 1813. Essais sur les genres de la famille des Thalassiophytes non articulées. Annales du Muséum National d'Histoire Naturalle. Paris, 20: 21-40, 115-139, 267-293., Pl. 7-13.
Rull Lluch, J. 2002. Marine benthic algae of Namibia. Scientia Marina 66 (Supplement 3): 258 pp.
Silva, P.C., Basson, P.W. & Moe, R.L. 1996. Catalogue of the benthic marine algae of the Indian Ocean. University of California Publications in Botany 79: 1-1259.
Stegenga, H., Bolton, J.J. & R. J. Anderson. 1997. Seaweeds of the South African west coast. Contributions from the Bolus Herbarium 18: 655 pp.
Cite this record as:
Anderson RJ, Stegenga H, Bolton JJ. 2016. Seaweeds of the South African South Coast.
World Wide Web electronic publication, University of Cape Town, http://southafrseaweeds.uct.ac.za; Accessed on 01 October 2023.