Order Gigartinales
Family Plocamiaceae
Plocamium suhrii Kützing 1849: 886
Plants bright to pale red, up to 15 cm tall, complanate, profusely branched. Erect axes compressed, 1.5 – 2 mm wide, groups of lateral branchlets comprising one simple and one compound branchlet; simple branchlets triangular, up to 4 mm long and 1.5 mm wide at the base, sometimes with slightly serrated outer margin. Tetrasporangial stichidia 2-3 times branched, developing laterally on adventitious branchlets borne in axils of lateral branchlets.
Collections, ecology and regional distribution
Recorded from Stilbaai to Mission Rocks in northern Kwazulu-Natal (32- 56). Found in lower-eulittoral rock pools in the shallow sublittoral.
World distribution: Also recorded from Angola, Namibia, Madagascar and Amsterdam and St Paul Islands, as well as from Korea (Guiry & Guiry 2009).
Type locality: "Cape of Good Hope" (Silva et al. 1996).
Note: Stegenga et al. (1997) point out that there is some confusion about the identity of specimens from False Bay that have been referred to this species. We regard the distribution of this entity on the South African coast as lying to the east of Cape Agulhas.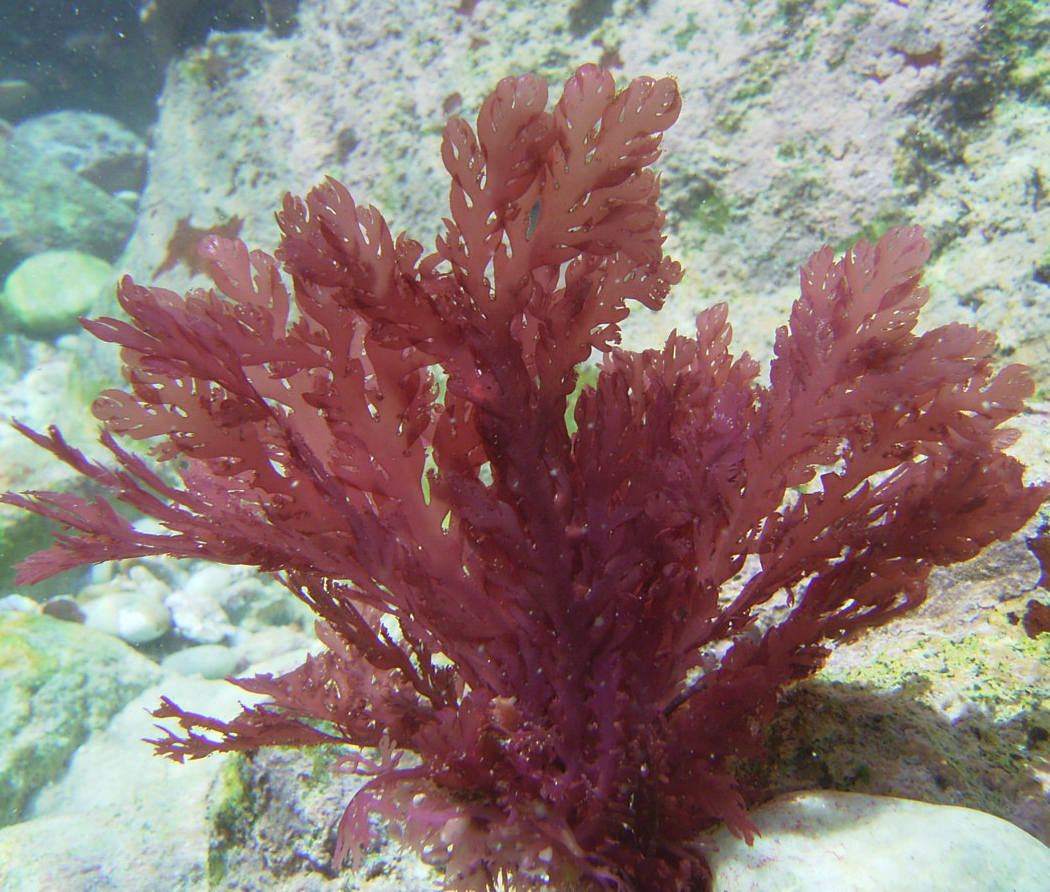 Plocamium suhrii, Arniston.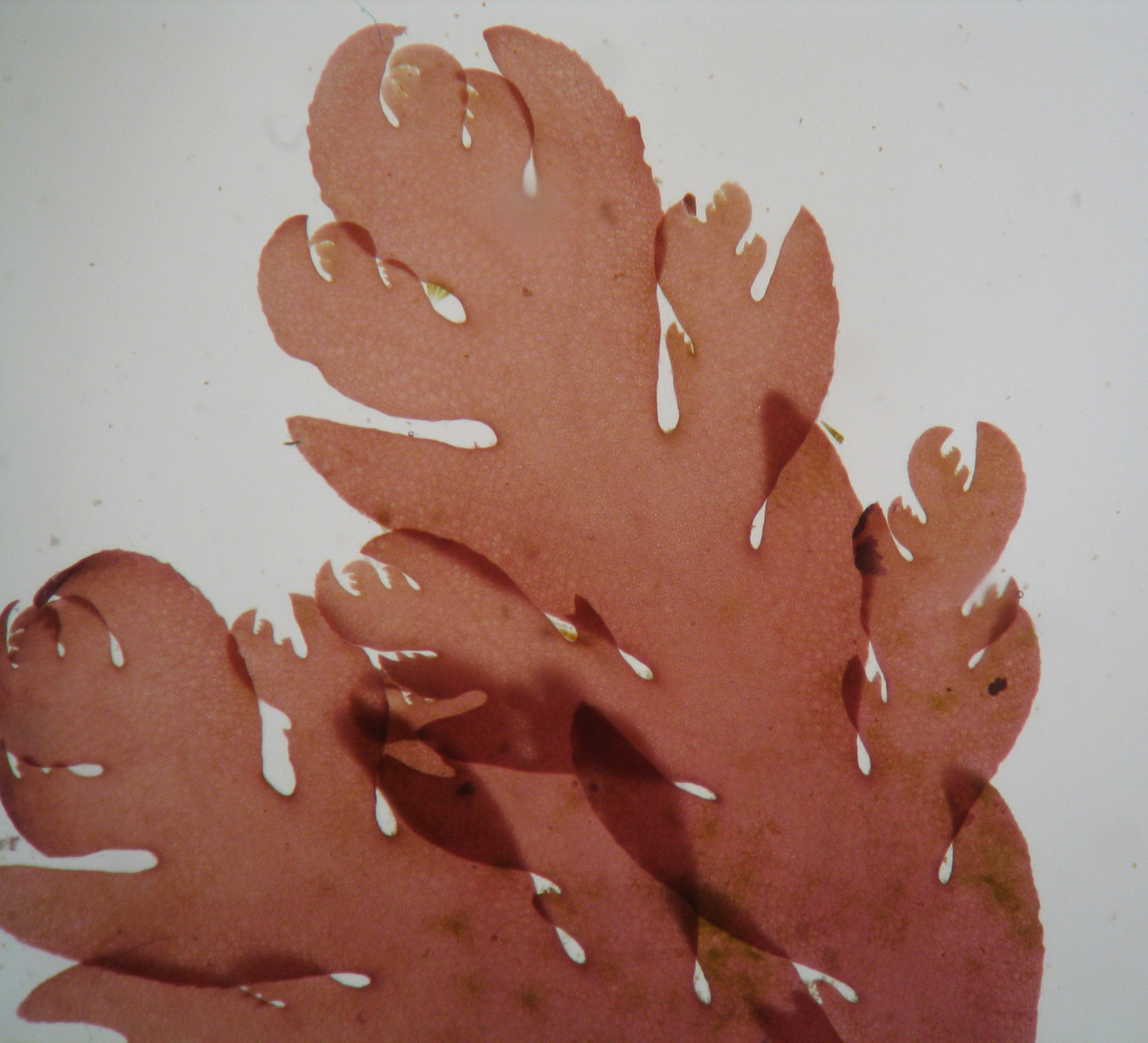 Plocamium suhrii, branch detail.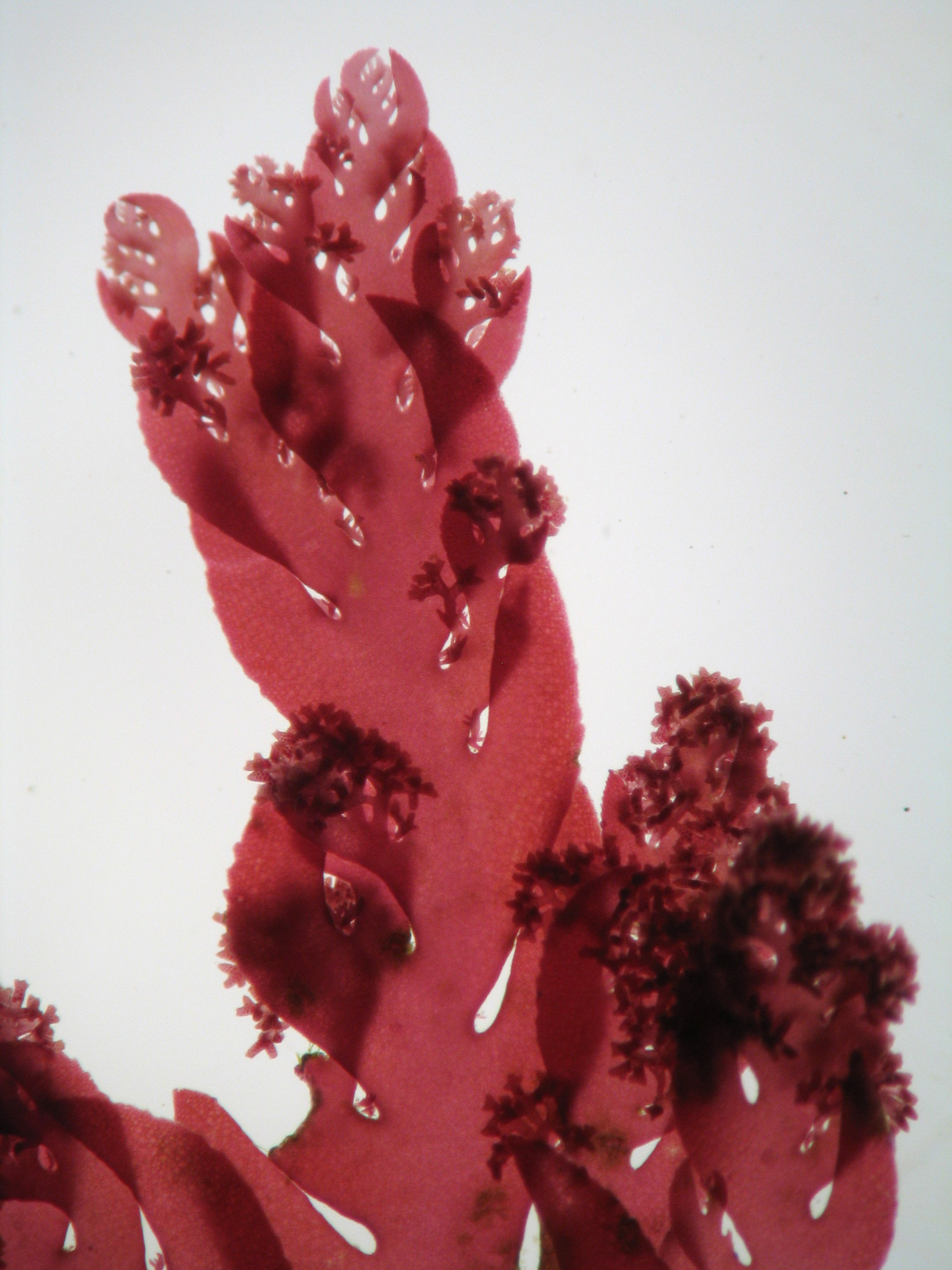 Plocamium suhrii, stichidia.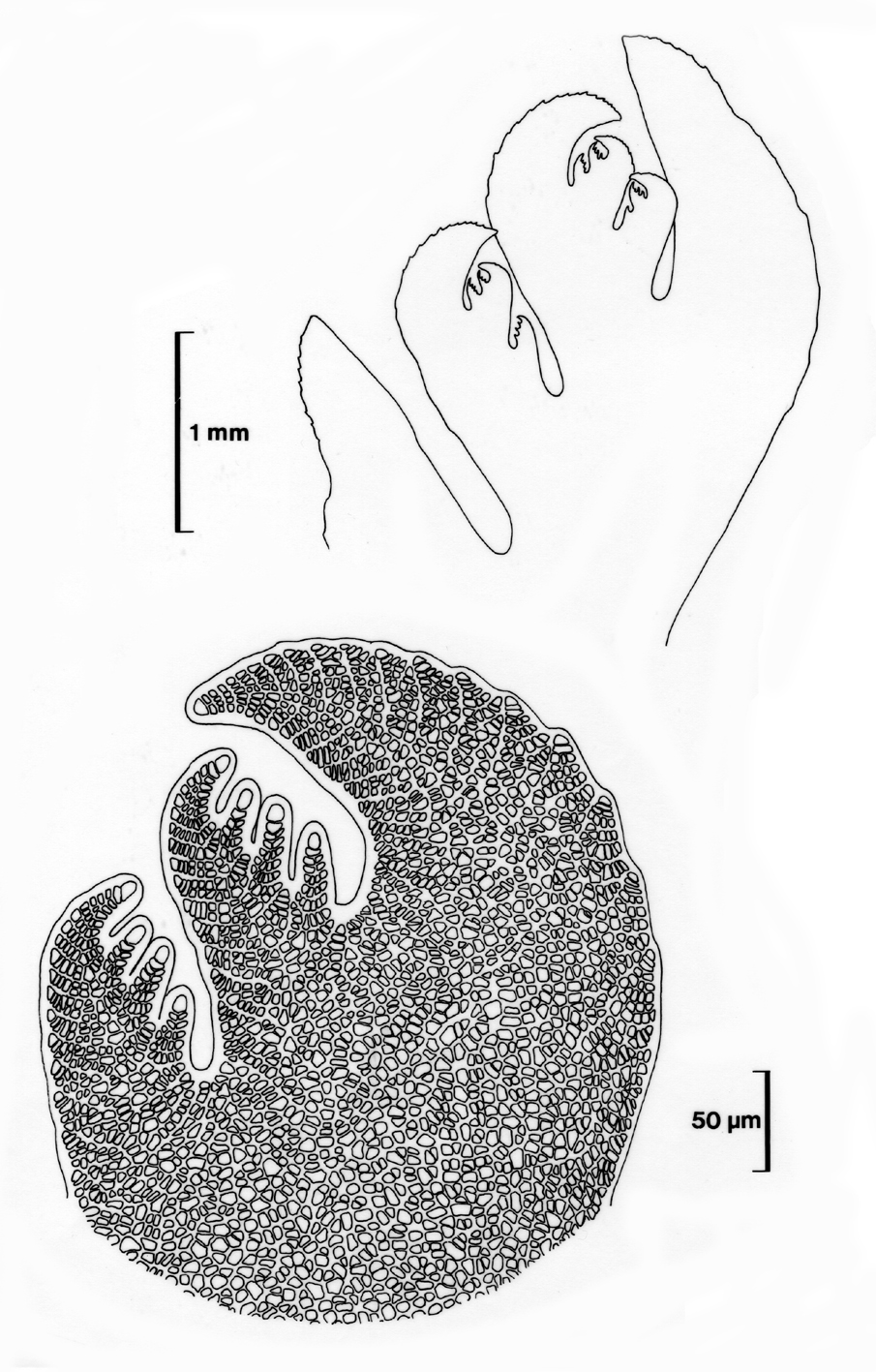 Plocamium suhrii, thallus apex. Reproduced from Stegenga et al. (1997).
References Plocamium suhrii
Guiry, M.D. & Guiry, G.M. 2009. AlgaeBase. World-wide electronic publication, National University of Ireland, Galway. http://www.algaebase.org; searched June 2009.
Kützing, F. T. 1849. Species Algarum. Leipzig, 922 pp.
Silva, P.C., Basson, P.W. & Moe, R.L. 1996. Catalogue of the benthic marine algae of the Indian Ocean. University of California Publications in Botany 79: 1-1259.
Stegenga, H., Bolton, J.J. & R. J. Anderson. 1997. Seaweeds of the South African west coast. Contributions from the Bolus Herbarium 18: 655 pp.
Cite this record as:
Anderson RJ, Stegenga H, Bolton JJ. 2016. Seaweeds of the South African South Coast.
World Wide Web electronic publication, University of Cape Town, http://southafrseaweeds.uct.ac.za; Accessed on 21 September 2023.