Order Ceramiales
Family Rhodomelaceae
Polysiphonia sp 1
Plants up to 2 cm tall, comprising uprights arising from an endophytic base (in Codium tenue); from the point of emergence immediately producing a few erect axes. From there, thallus producing branches at intervals of many (up to more than 30) segments. Plants. Vegetative trichoblasts rare. Segments with 5 pericentral cells, older segments with some cortication, diameter up to 400 µm.
Tetrasporangia in long tortuous subapical series, ca. 60 µm in diameter, with 2 long and 1 short cover cells. Male stichidia usually single, ca. 225 x 50 µm, without sterile apex, accompanied by a small sterile filament. Cystocarps about spherical, ca. 250 – 400 µm in diameter. Carposporangia lacrimate, ca. 75 µm long.
Collections, ecology and regional distribution
Only found in the estuary at Double Mouth (43), on Codium tenue and calcareous worm tubes.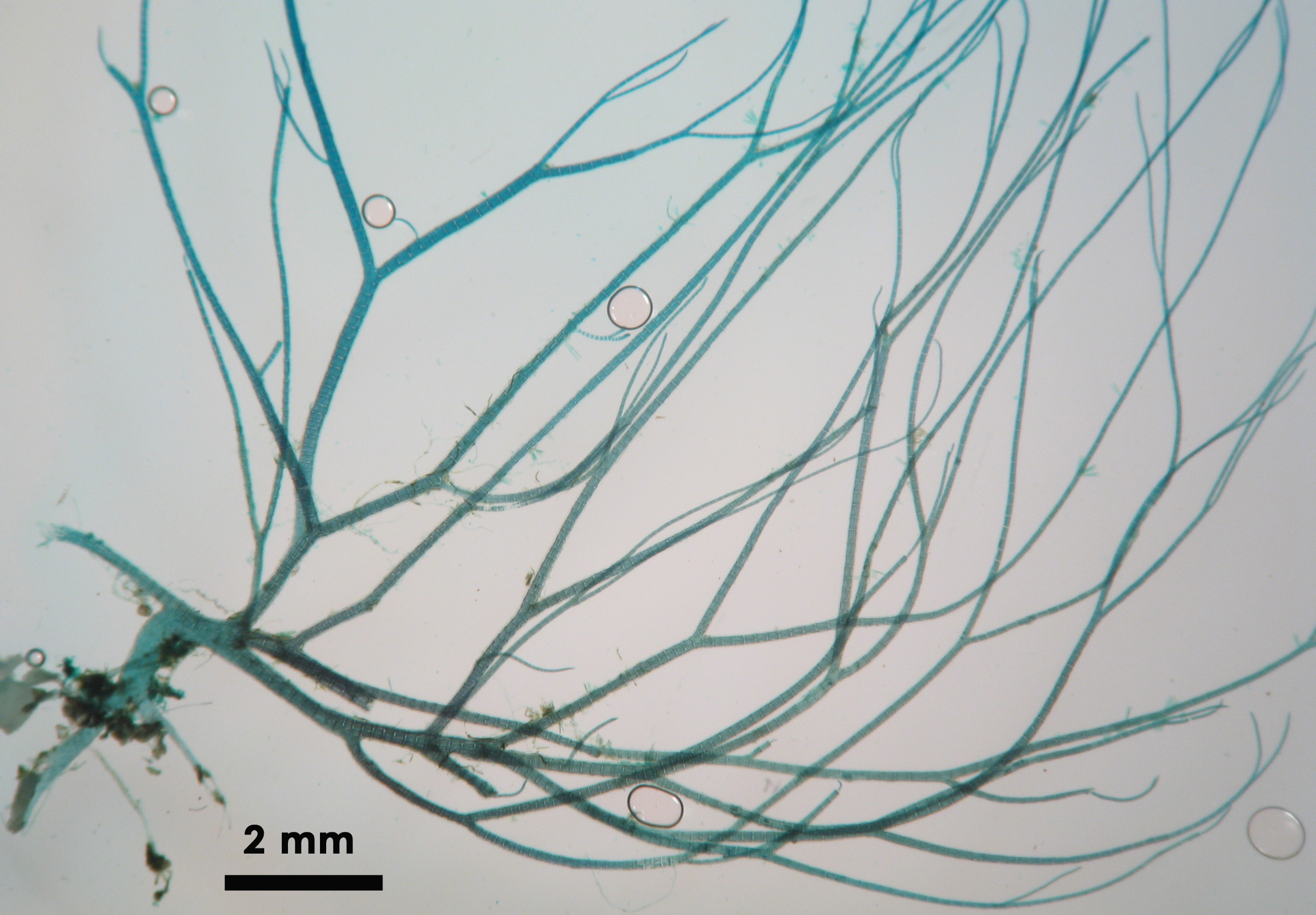 Polysiphonia sp. 1. Whole mount (stained slide) showing base and rhizoids (left lower corner) that were immersed in tissue of host (Codium sp).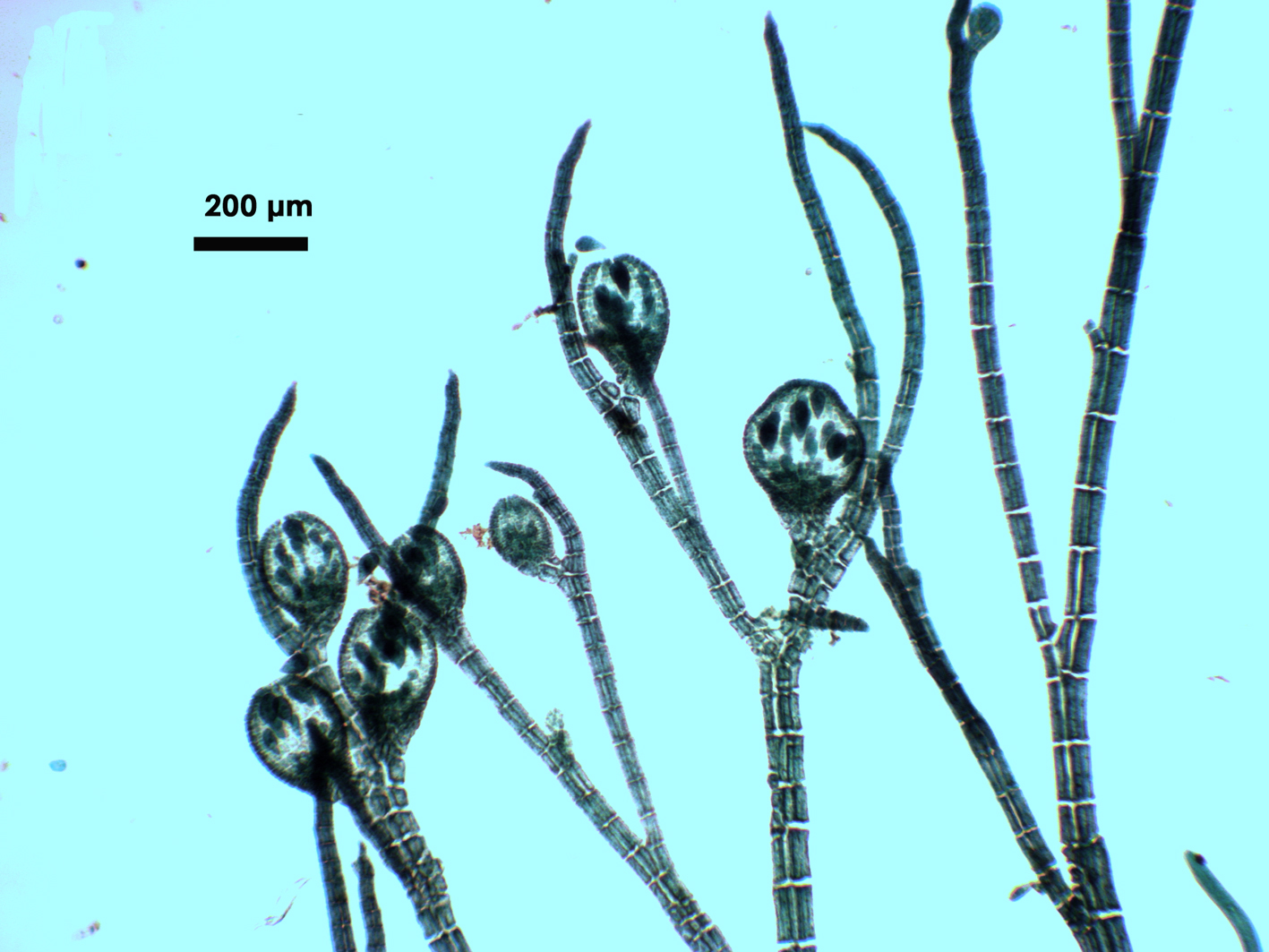 Polysiphonia sp. 1. Cystocarps.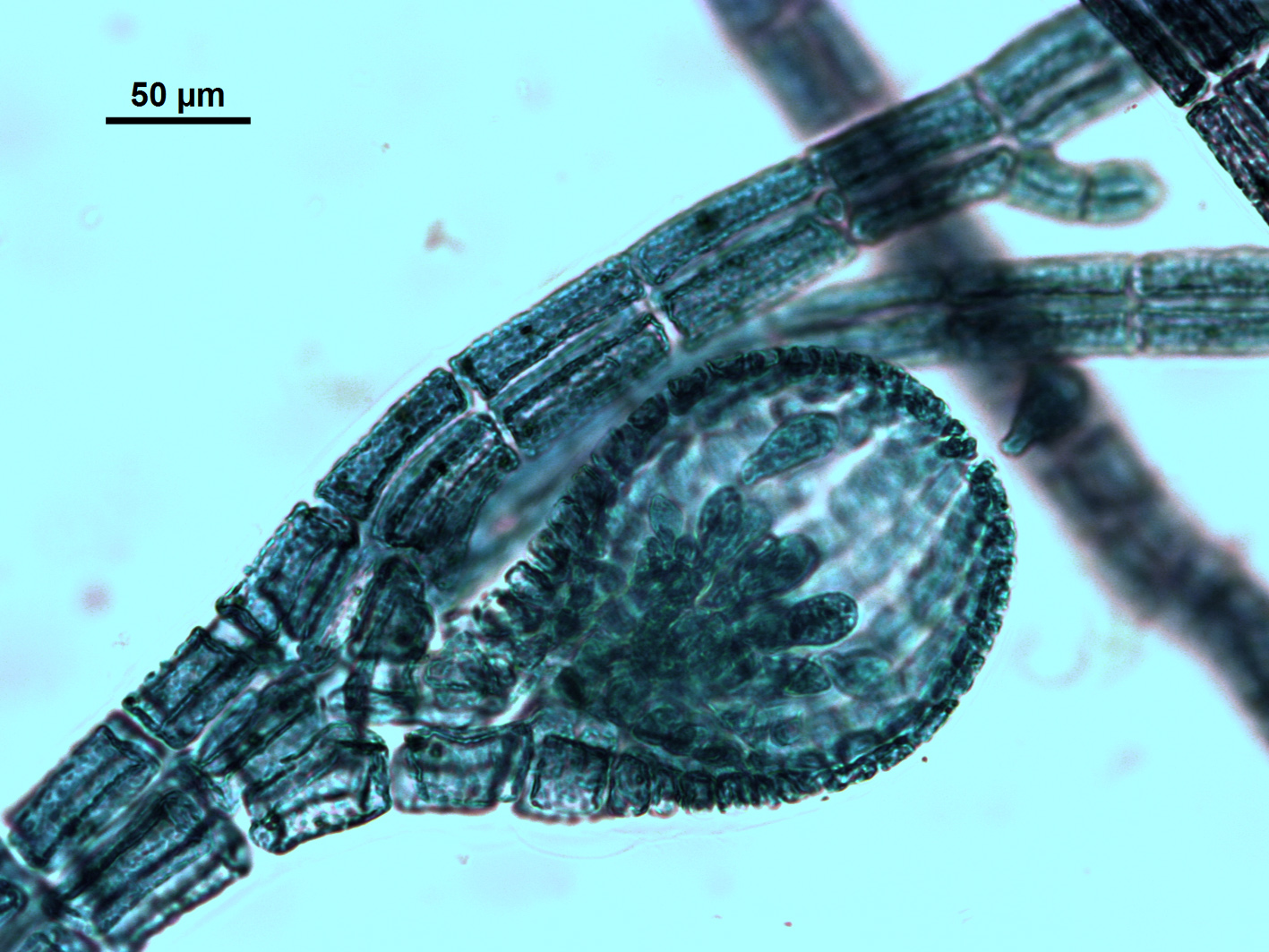 Polysiphonia sp. 1. Detail of cystocarp.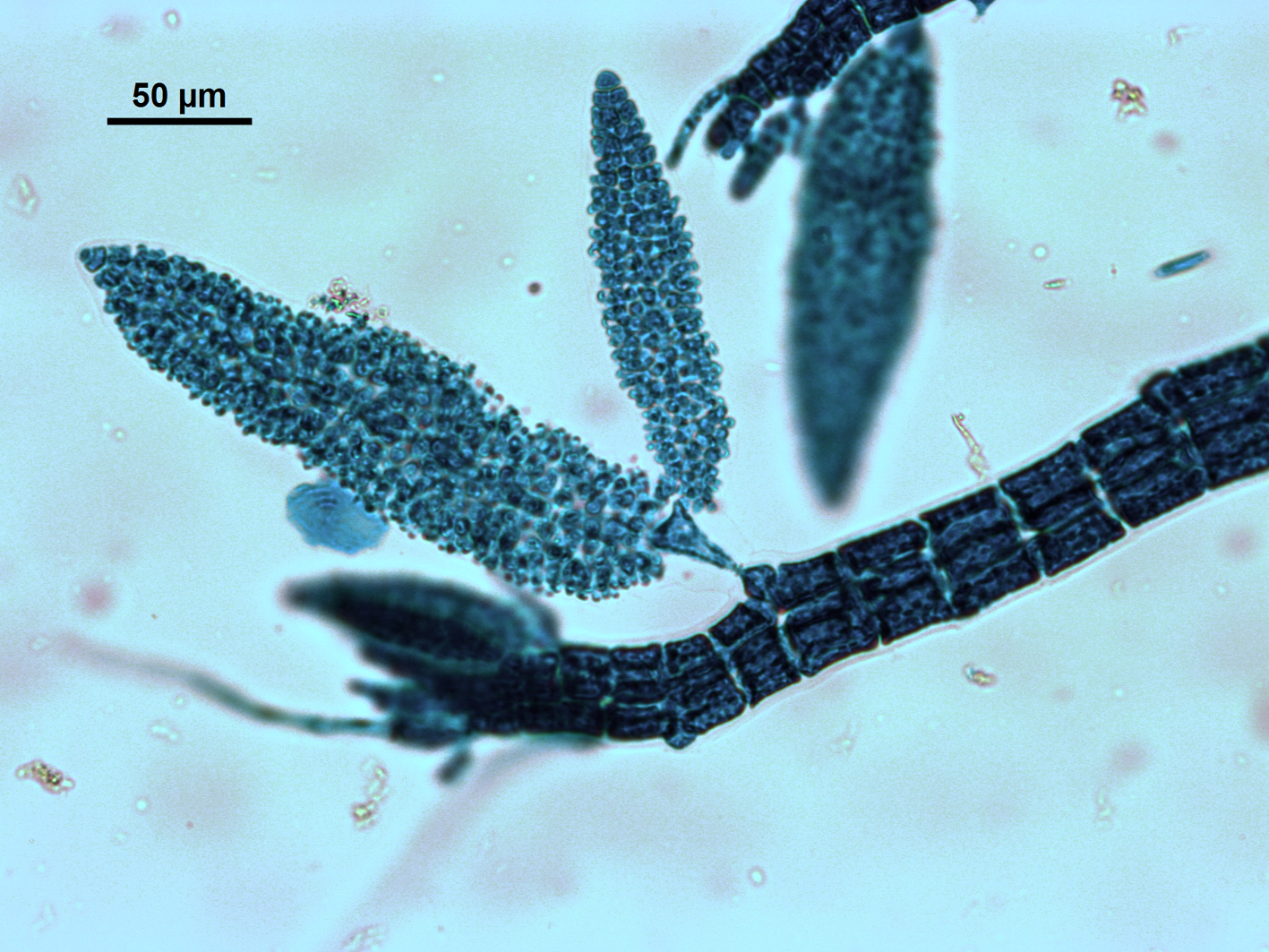 Polysiphonia sp. 1. Spermatangial stichidia.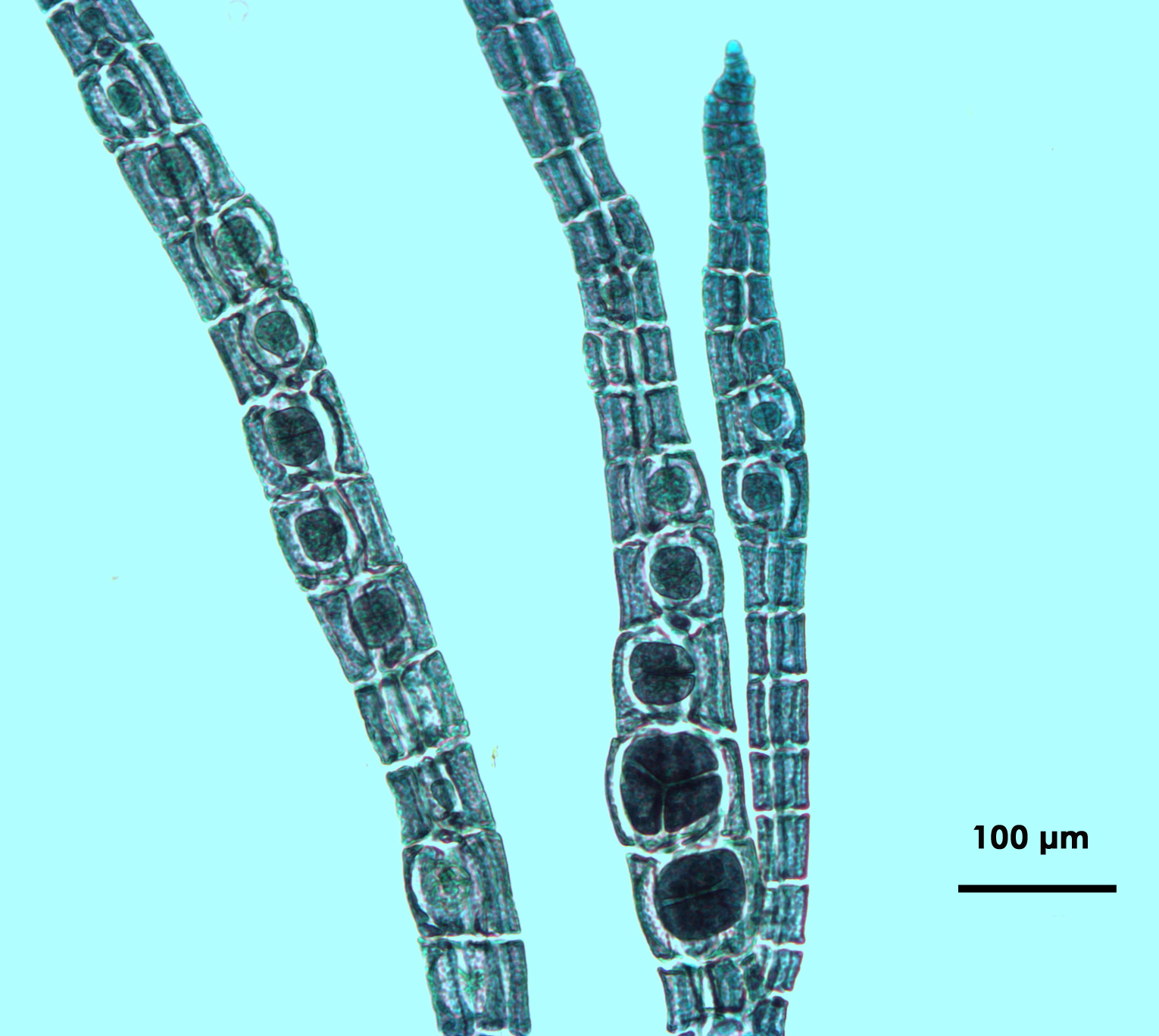 Polysiphonia sp. 1.Tetrasporangia.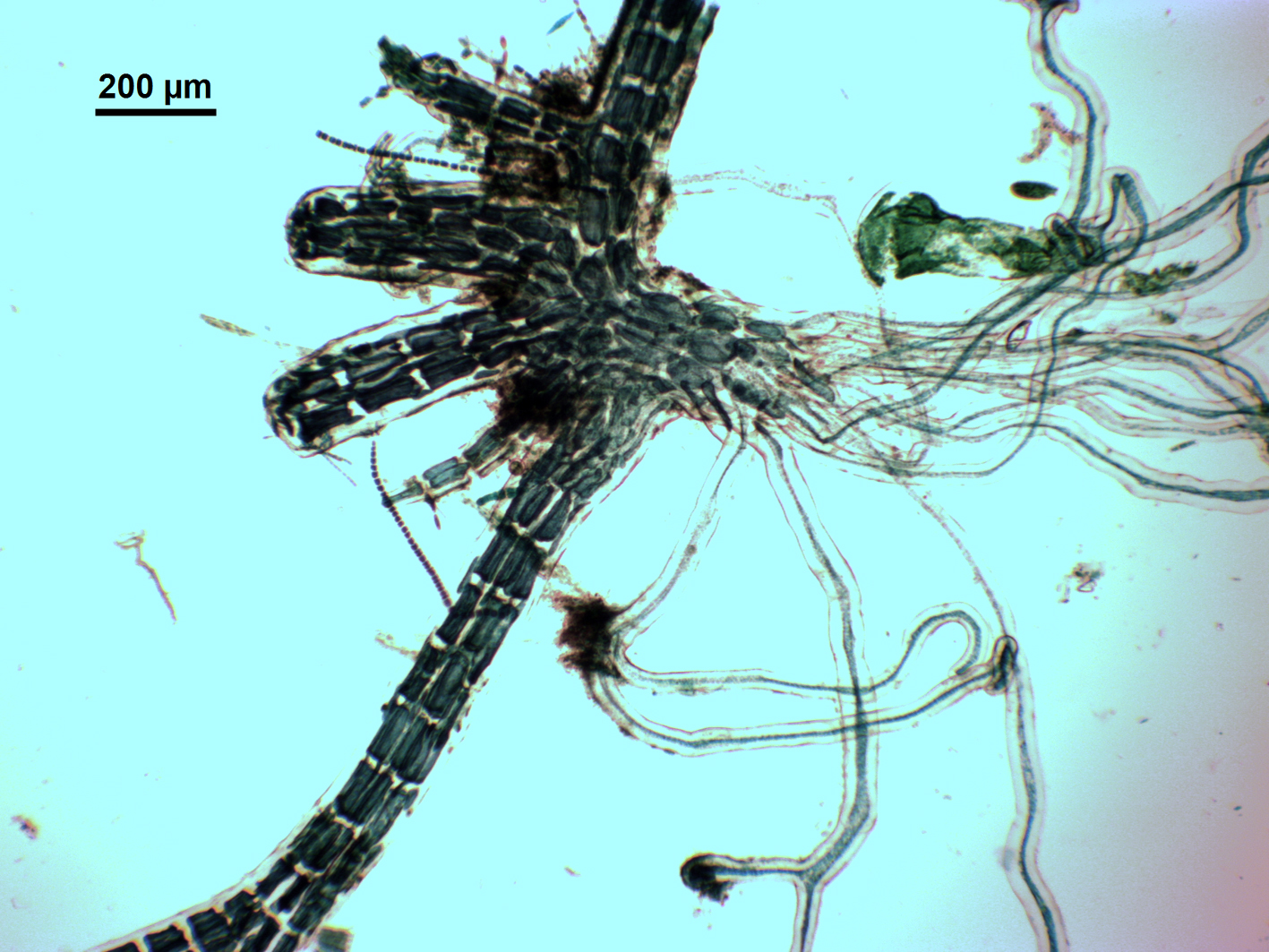 Polysiphonia sp. 1. Basal rhizoids and one detached Codium utricle from the host.
Cite this record as:
Anderson RJ, Stegenga H, Bolton JJ. 2016. Seaweeds of the South African South Coast.
World Wide Web electronic publication, University of Cape Town, http://southafrseaweeds.uct.ac.za; Accessed on 01 October 2023.