Order Gigartinales
Family Kallymeniaceae
Pugetia porphyroidea (F. Schmitz ex Holmes) R.E. Norris 1964: 113, 115-119, figs 37-45, pl. 7,8
Plants foliaceous, membranous, slippery, bright red, with small membranous holdfast, short stipe (to 4 mm), and blade up to 25 cm long that varies in shape from cuneate to broadly rounded or with several shallow lobes. Margin smooth, often ruffled. Medulla of large cells interspersed with branched filaments of smaller cells. Cortex of 1-2 layers of deeply pigmented, small rounded cells. Tetrasporangia scattered over blade, immersed in cortex, small (19x12 µm), cruciately divided. Cystocarps swollen, up to 1 mm diameter, sometimes distributed randomly over thallus, but often in small groups.
Collections, ecology and regional distribution
Usually epiphytic on other seaweeds, subtidal. Although recorded from the west coast by Norris (1964), Stegenga et al. (1997) noted that they had not seen west coast material and were unsure of its relationship with the south coast entity. Distribution therefore uncertain: either Yzerfontein on the west coast to the Port Alfred area (14-39), or in a restricted area around Port Alfred (39).
World distribution: A South African endemic.
Type Locality: "Cape of Good Hope" (Silva et al. 1996).
Note: P. porphyroidea reaches its largest size on the south coast; west coast specimens (if they are the same species) seem to be smaller than indicated above.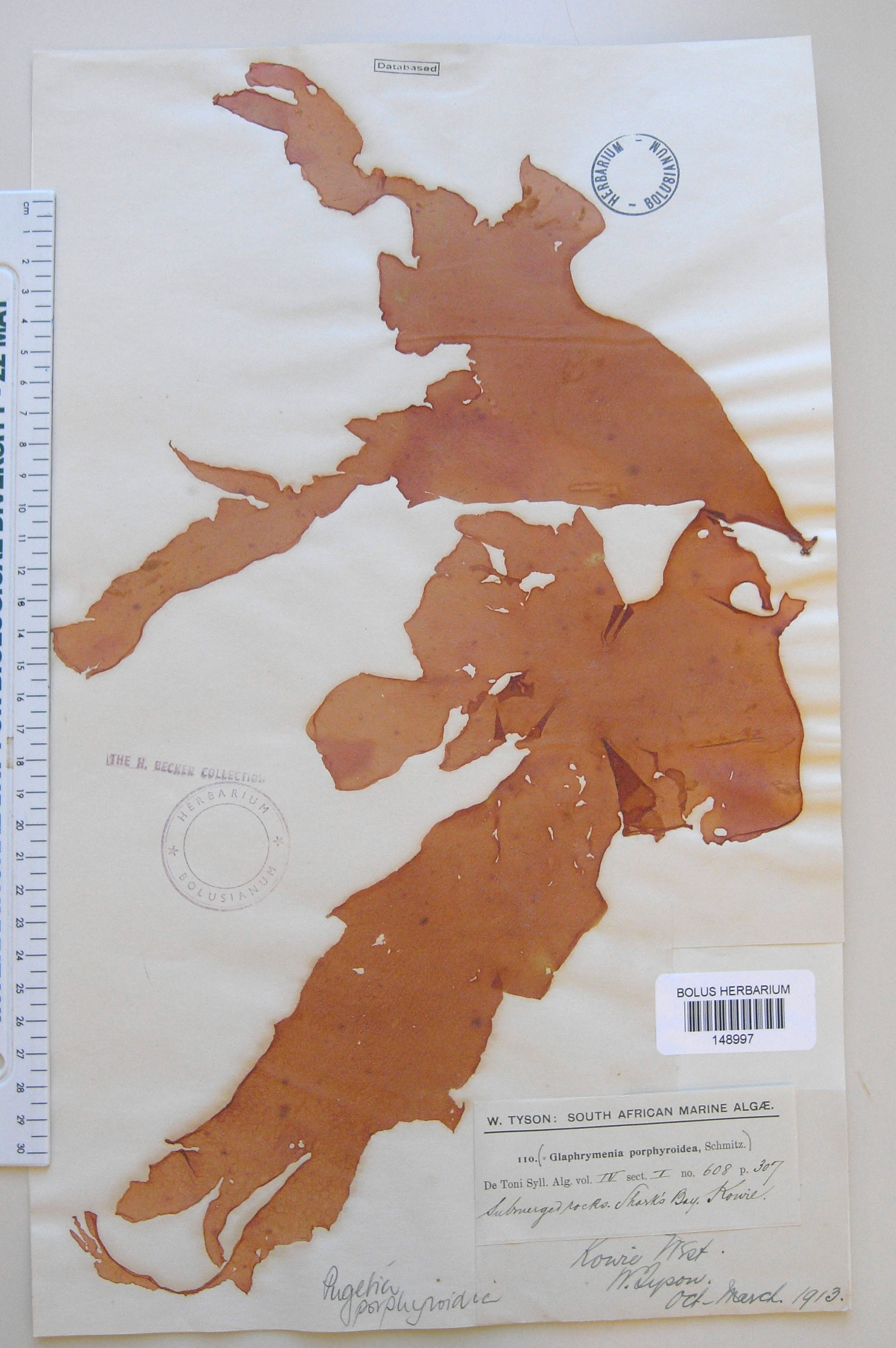 Pugetia porphyroidea, Port Alfred (BOL).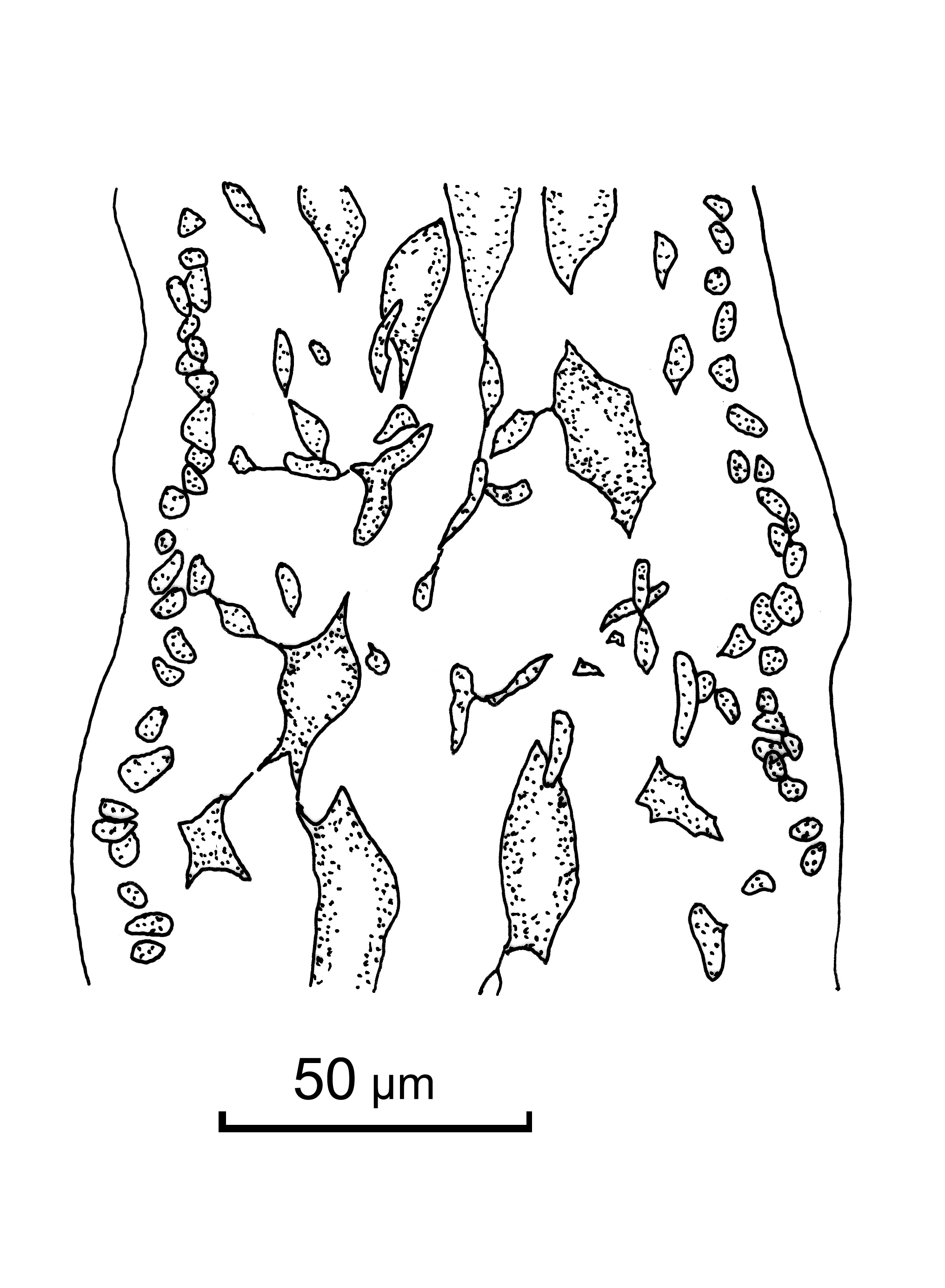 Pugetia porphyroidea, XS of mature blade (re-drawn from Norris 1964) Fig 41.
References Pugetia
Norris, R. E. 1964. The morphology and taxonomy of South African Kallymeniaceae. Botanica Marina 7: 90-129.
Silva, P.C., Basson, P.W. & Moe, R.L. 1996. Catalogue of the benthic marine algae of the Indian Ocean. University of California Publications in Botany 79: 1-1259.
Stegenga, H., Bolton, J.J. and R. J. Anderson. 1997. Seaweeds of the South African west coast. Contributions from the Bolus Herbarium 18: 655 pp.
Cite this record as:
Anderson RJ, Stegenga H, Bolton JJ. 2016. Seaweeds of the South African South Coast.
World Wide Web electronic publication, University of Cape Town, http://southafrseaweeds.uct.ac.za; Accessed on 01 October 2023.